Don't want to let the cat out of the bag? Don't worry, we already know why you are reading this article! You've probably backed a campaign and now want to measure the risks that come with it. Quite honestly, this is something you should do before backing campaigns. But not all is lost. We're here to thoroughly unveil all the secrets you should know about crowdfunding projects including things that are not so known, so that you're better equipped to back your next campaign. So let's get it started and see what happens if a Kickstarter fails.
As of late, the fundraising market is undergoing significant changes, yet continues to be one of the main financial sources for startups. Statistics consistently show and prove that the market is growing dynamically and will maintain its trajectory for the upcoming years with an expected annual growth rate of 5.8%.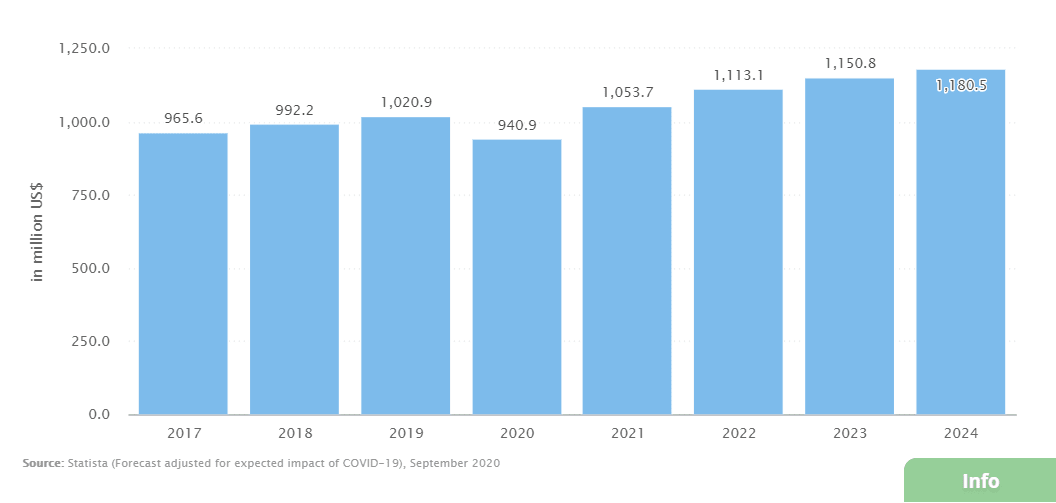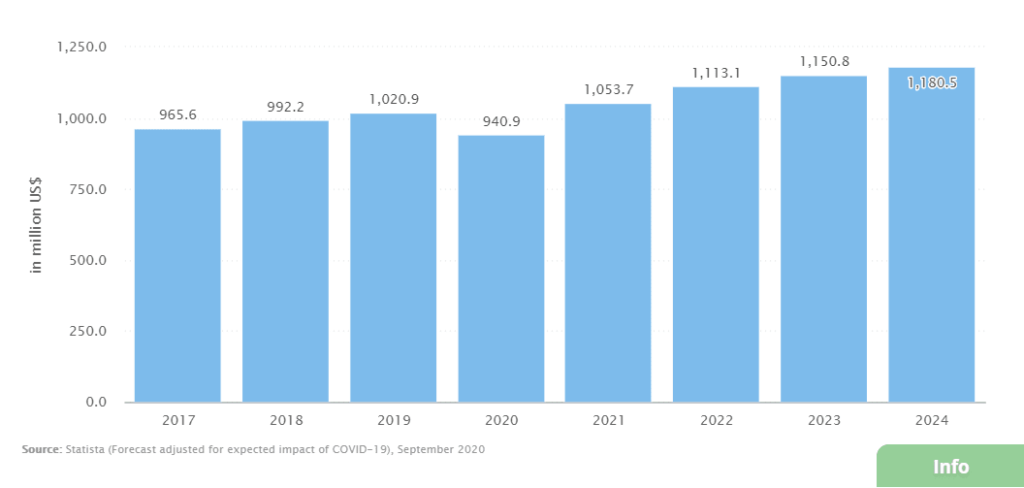 Despite the risks, an increasing number of crowdfunding platforms continue to emerge on the market; exponentially opening up the field of opportunities and offers as many new startups and investors appear on the horizon every single day.
Currently there are about 2000 crowdfunding platforms in the world, the biggest being Kickstarter. The platform is an exciting place that offers consumers great insight into the future of the product market. Being the largest reward-based arena in the crowdfunding realm, you'll see thousands of innovative products conveniently grouped into different categories from "Tech and Design", "Comics and Illustrations", "Games", "Publishing" and "Art". Recently in 2020, the "Games" category exceeded all expectations by funding more than any other category with 1.44 billion U.S. dollars pledged by project backers.
Since its launch on April 28, 2009, 508,338 projects have been launched and $5.5 billion has been pledged. 193,259 projects have been successfully funded, which means that the success rate is a solid 38%. On the down side, 11% of launched campaigns never received a single pledge, which is still a positive statistic. 
Crowdfunding risks
So, what are the main crowdfunding risks you should have in mind before giving your money to a project you have fallen in love with?
You don't have the opportunity to actually see or test the product you've decided to back, as most campaigns are still within the prototyping phase when starting their campaign. For the most part, you have to trust what these Entrepreneurs are communicating, but you can also see if they've had previous crowdfunding campaigns which would prove their experience in the realm.
Kickstarter is not responsible for the posted content. The campaigner can only give permission to edit, translate, reformat, and modify the content but it is not verified by the platform. So there is ample room for misrepresentation and exaggeration of products' features and functions.
The shipping process may take longer than estimated. Such kinds of problems appear due to several factors including manufacturing procedures, pandemics, and the current situation in the world.
The received pledge may somehow differ from the one reflected on the campaign page due to technical issues, or just outright malfunction and not reflect any pledge.
Still confused or have reasonable concerns about whether Kickstarter is safe or what happens if a Kickstarter fails? That's normal. So before you back another campaign, check out these rules and terms that will help you understand the Kickstarter process further and see what happens if Kickstarter project doesn't deliver the product.
You will be charged the amount you pledged if the campaign reaches its fundraising goal. But if the goal is not reached, you will not be charged for the amount you pledged.
You have the right to cancel, increase, or decrease the pledge whenever you'd like with one exception: If there's 24 hours left until the conclusion of the campaign, you can't cancel or decrease your pledge as it might drop the campaign from its goal. If by chance, you weren't able to cancel your pledge, that can be managed after the campaign by directly contacting the project owner.

Kickstarter is not responsible for any refunds. So if that is something that is needed, those problems are solved with the project's creators.

After backing a project, the campaign owners will send you a special sheet to fill in some personal information (email address, phone number, home address, etc.) to prepare for the delivery process. Make sure you're receiving emails from the campaigners to prevent any delays or know whether your pledge was received or not.
Should you be afraid of crowdfunding delays?
The thing that needs to be clear here is that Kickstarter is not responsible for campaigners' failures. So in this case, what happens if a Kickstarter fails? If something goes wrong, it's up to the campaigners to resolve the issue. The most common failure on Kickstarter is connected with the delivery/fulfilment process. The 2 most common problems within the fulfilment process is 1, delayed delivery or worse, not delivering a product at all. And 2, delivering a product with the absence of specific features and functions which were promoted or introduced during the campaign.
Delays are very common for crowdfunding, since there are many variables that come to play within the delivery process. Normally, a 3-month delay is acceptable. A study shows that 75.1% of crowdfunding campaigns didn't deliver the reward in time and 33% had yet to deliver their product after 8 months of delay. However, most of the campaigners are actively communicating with the backers and openly speak about the delay problems. In some cases, delays indicate that there are malfunctions or missing features. The biggest and most common reason for delays is due to manufacturing, quality or design issues. Before delivery, most project owners try to meet all promises they have made during the campaign, so meeting those promises may take more time than expected. But since this may be the first time an Entrepreneur creates a product, delays and miscommunication could be related to bad management and operational processes. This mis-management can materialize by backers not receiving updates and emails, further creating confusion, which can lead to backers not filling in the needed information for the delivery.
To avoid these issues, the following steps are suggested
Make sure you trust the campaign owner. Check their crowdfunding experience.
If it is their first project, go to the "Updates" and "Comments" sections and see how they communicate with backers. Also, check the "Collaborators on this project" part and see who they are partnering with.
If the project owner has a previous campaign, go and check the "Comments" section. You will gain a lot of information on how they delivered the product and whether the product met the backers' expectations.
Try to collect information about the company.
If they have a website make sure to go through it. From that, you will get a general idea of who you're dealing with.
Read some reviews about the product from different sources.
Check out video reviews (if any), to see the product in action.
But if you're not really the James Bond type, digging and finding the dirt on people and their operations, check out our Reviews Section. Here we neutrality and objectively evaluate the crowdfunding project itself from two angles: product and team. From there, we break it down further. On the product side, we go over two metrics: innovation and competitiveness. The purpose of this is to understand whether the product is introduced with truly innovative features or design and evaluate how competitive it is in the market. From the "Team" side, we review the reliability and attitude scopes to better understand how capable the team is, their experience level both in a professional and crowdfunding level, whether they are transparent and open to building relationship with backers.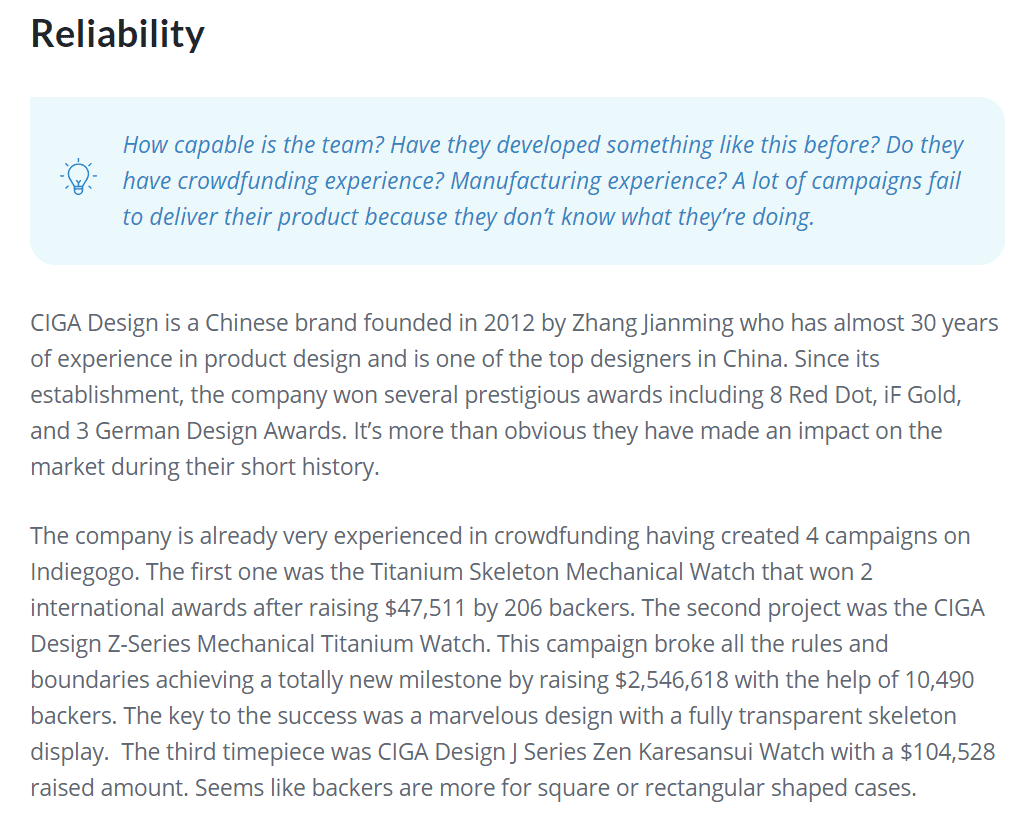 But let's imagine that you have backed a project, and have thoroughly analyzed the campaign owner's fundraising experience with the steps mentioned above. The campaign reaches its goal, but that very organized and successful Kickstarter project fails to deliver the product. As Kickstarter won't refund the money, you can either leave a comment on the campaign page or write a message to their support mail address. If necessary, you can even get into legal action if it is a B2B deal and a situation that deals with a larger amount of money.
In reality, you can never be 100% sure a project is going to be successful, whether that's achieving its funding goal or completing its shipping promises. But you can definitely rest easy at night the campaign owner is regularly updating the backers on every step of the campaign process. Statistics show that crowdfunding campaigns raise 126% more funds if they update their supporters. So don't hesitate to back a project it seems like the initial bases are covered. At the end of the day, backing a cool idea can really be worth it. To learn and get the best advice about the most trustworthy crowdfunding products, you are welcomed to subscribe to our weekly newsletter.
Now you know what happens if a Kickstarter fails, so next time you are interested in a product, refer to these tips and you'll be set to back a campaign confidently with minimal risks.