In the big world of crowdfunding, where so many brilliant ideas come to Earth, Kickstarter has its inherent place, role and mission. Starting from 2009, when it was founded, there have been 501,660 launched campaigns on the platform, out of which 189,746 were funded successfully. With a 37.8% success rate and a huge community of 18,685,304 backers, the platform is now one of the very first places to look for the most creative, original and out-of-box projects — 488 of which have raised over $1,000,000.
Amongst the diverse product categories introduced on Kickstarter, Design & Tech projects stand out as some of the most innovative and crazy ideas. The 795 campaigns within the Tech & Design category are also some of the most funded Kickstarter projects of all time.
With these big numbers in mind and the tech spirit in our souls let's dig deeper to explore the top 20 most funded design & tech category projects of 2020 on Kickstarter!
Most funded Kickstarter projects in TECH
$26M raised in total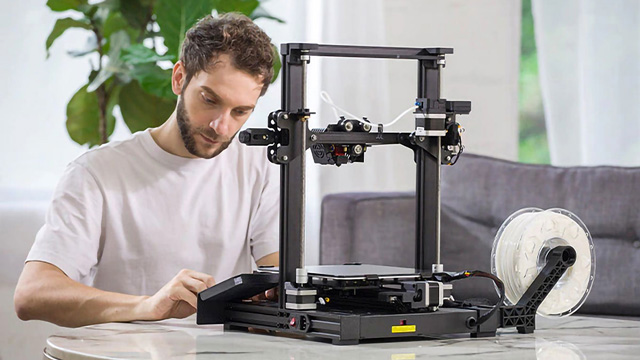 3D lovers have demonstrated all the support they could for this innovative 3D printer to come to life. Creality CR-6 SE, launched in May, has managed to raise $4,380,749 with the support of 10,401 3D printing lovers becoming a Kickstarter record in the category of the year.
The innovation it has brought to the industry is the leveling-free tech and the smart sensor design, through which it achieves its intelligently automatic printing experience.
The quick printer assembly is followed by a user navigation in multiple languages, and the printing experience is a joy thanks to its silent motherboard with trinamic driver and 4.3-inch colorful touchscreen.
So you've got your noise silenced, your eyes brightened and your printing done peacefully and joyfully with CR-6 SE. Too many paths for your creativity to step on!
You can get your Creality CR-6 SE here.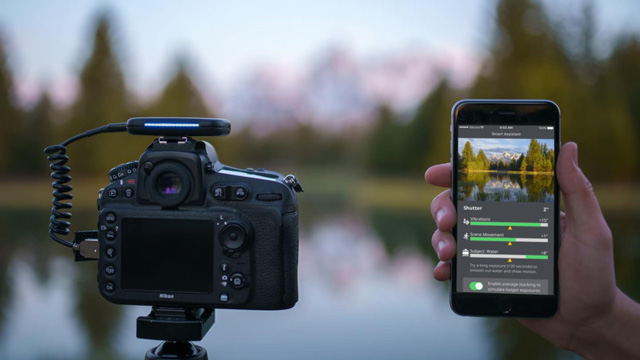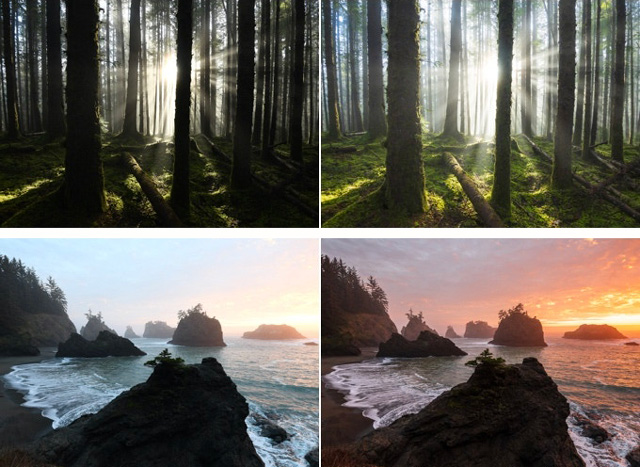 We talk about 3D experiences, but often forget to mention that before we turn them into reality, we need to capture and visualize them. And for high-quality visual output, one always needs an advanced camera assistant. Just like Arsenal 2!
When camera body met camera brain at the end of August, it would have been hard to anticipate the $4,243,975 amount it would raise with the trust and devotion of 21,339 backers including it in the best Kickstarter projects list. But it did!
The high quality of your shots is assured by Arsenal's AI & computational photography, deep color effect, live preview panorama, perfect focus stacking & long exposures.
Gone are those days of spending hours to photoshop your images by eliminating the real and natural effects they had. Arsenal 2 does everything needed for you without even letting you touch it.
It even gets into your mood by removing people from the shot whenever you want so that you can enjoy the harmony of nature (and be given a space for yourself)!
Sounds more like a good friend by your side than just a camera assistant, no?
You can get your Arsenal 2 here.
Related: Backer's Guide: What happens if a Kickstarter fails?
3. UVMask – $3,019,833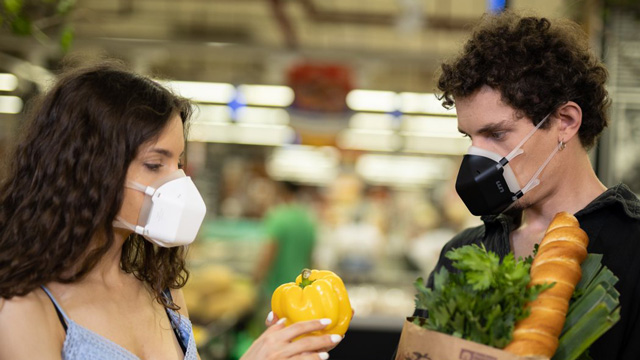 "Wearing a facemask? Nah, come on, I'm not a doctor"
These kinds of phrases are no longer acceptable. We all got used to checking our masks together with our wallet, keys and phone whenever we go out. And we all managed to hate that mask-wearing experience to a pretty reasonable extent. But that's the way of the new normal.
UVMask is made to ease your protection experience and to prove that a crisis can become a chance for a new boom. The campaign was launched at the end of June and by the middle of August it had raised $3,019,833 with the support of 14,404 backers on Kickstarter.
With the success in the spirit, the campaign has already raised over $5 million with the help of over 16,000 backers. Turns out a lot of people ARE following the health and safety recommendations!
The reusable mask is a revolution in the industry that was created and got to blossom in an extremely short period of time. With its next-generation air purification & antipollution technologies, UVMask filters the air by making it impossible for any UV-C leakage during the filtration process. The sterile-vortex UV-C provides ultra high intensity dual-way air purification, so that you can protect yourself and others.
And because you've been suffering a lot from the inconvenience of the masks that you've been wearing, UVMask comes with a skin-friendly silicone design making it as easy to use as possible.
All the microns filtered, the air purified, easy breathing and no fogging, skin- and glasses-friendly and convenient. I have the feeling you might need it until we're all back to the "old normal".
So if you decide to get it, here's where you can find it!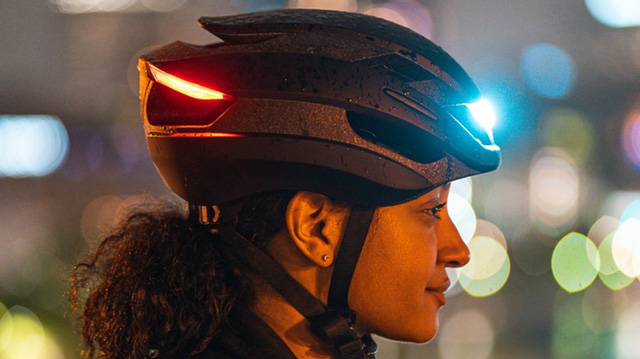 Let's keep talking about safety & security but this time let's move from the face to the head! Lumos Ultra is a bike helmet designed to protect you wherever and whenever!
Aimed to make you as visible as possible, the successful campaigners got funded in the first 4 minutes of the campaign and managed to become the most-backed project of the bike category on Kickstarter. 24,943 backers who joined together to pledge $2,966,439 on Kickstarter, and an eventual $3,346,760 with the support of 27,896 backers on Indiegogo. Definitely one of the best Kickstarters of the year!
The LED lights are what makes this product so unique! It is a new, more eye-catching way to stay safe! It has maximum venting, is crash-test certified and weatherproof. All you need for your ride.
Also, don't hesitate to get fancy with Lumos Ultra. Multiple color options are available, and the lights are there to make you as bright as you want to look!
If you choose to get one, here you go!
A game lover? Hello!
ZX Spectrum Next Issue 2 keyboard is the 5th in the most funded Kickstarter projects of 2020 having raised $2,392,547 with the support of 5,236 game lovers.
After the big success of their first campaign in 2017 on Kickstarter, the ZX producers were inspired to supply the improved version of what is the combination of nostalgic, entertaining & funny — Spectrum Next Issue 2.
As Spectrum was the very first step for different IT professionals, the generations keep it their priority to provide an exceptional gaming & computing experience to the programmers & gamers of today. The new games & apps that are being designed for Spectrum till today will make it stand the test of time and stay trendy regardless of how fashion evolves.
The Next Issue 2 is fully compatible with the original Spectrum 48, 128, +2, +3 and also Russian Pentagon. It is easy to use, to enjoy and to have fun with!
So, after you're done with work, converting your masterpieces taken by Arsenal to original 3D printed artwork, come relax by playing some old and gold games with Spectrum Next Issue 2.
You can get your ZX Spectrum Next here.
6. Mendi – $2,144,360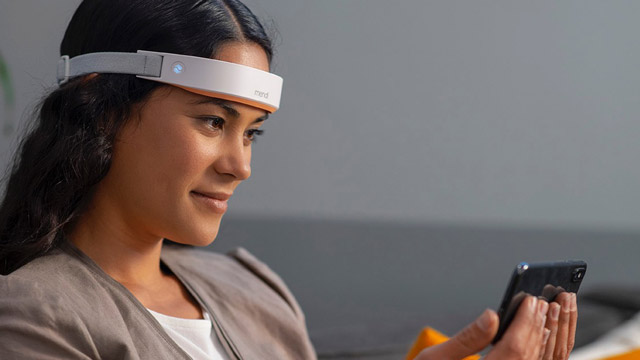 We care about our physical health, and that's the main reason we got UVMask — as protection from the viruses around us. But what about our mental health? Wish there was a way to protect this, too, no? In fact, there is!
Mendi — the brain training system created to be used easily and effortlessly, was launched on Kickstarter in April, 2020 and succeeded by raising $2,144,360 with the support of 6,748 mentally strong and aware backers. It then continued its journey on Indiegogo by raising a final $2,867,719 with the help of 8,962 backers.
Mendi is designed to train your brain through its simple headset and accessible app. Your brain controls the game and is trained through the visual feedback it receives as a result.
Mendi functions by measuring your brain activity through various features, which include blood flow and oxygenation. It provides the best features of advanced clinical training, right from your home — without requiring you to leave your comfort zone! Also, you are getting the chance to save huge amounts of money, as those trainings would cost you the world, and it would be hard to say whether you would actually gain mental peace or would lose it more!
Time to take control over the stress, anxiety, sleep issues, depression and many more other problems that cause hardships for our mental health to be strong and solid.
Purchase your mental wellness here!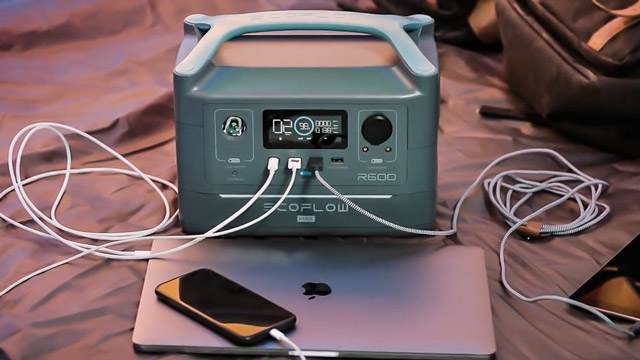 The mentally satisfied and physically safe you would definitely be looking for some high level of energy no? If yes, then you should check the EcoFlow R600 power station.
This "saviour of the darkest days" has managed to raise $2,035,294 with the help of 3,019 energy-seekers from its launch in May, 2020.
EcoFlow R600 is your home backup with its 288Wh power when the electricity is gone. With obstacles like this your work, routine or weekend should not be ruined. Charge your laptop, plug your oven and even go camping with EcoFlow R600. And if you feel like you're still running out of energy, get yourself the upgraded R600 Max with double capacity.
Charge your EcoFlow through with solar energy in just 3 hours and contribute to the world becoming a more sustainable place. Also, to make it even easier for you, the remote control is available. You can track the charging progress of your devices through the EcoFlow mobile app and control them from far distances!
If you feel like boosting your energy right now, here you go!
8. Toadi – $1,940,350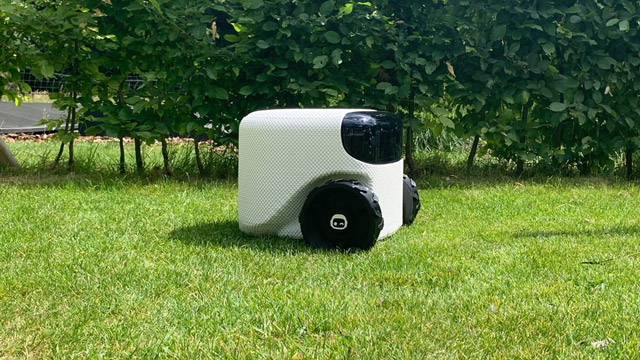 Let's carry on with the sustainable spirit! Toadi – the autonomous lawn robot was launched at the end of June, 2020 and managed to become an innovation with its compact size and big functions by raising $1,873,837 with the support of 720 backers.
You might have been hiring gardeners and paying them a reasonable amount of money to take care of your lawn right? Toadi came to increase your productivity and decrease your costs! This AI robot mows your lawn restlessly and effortlessly equipped with a 4K camera. It handles large areas like 1.2 acres with its small size and conducts the process according to your guide. Thus, feel free to get creative and to instruct Toadi to mow only certain areas by leaving the rest touchless.
Toadi's smartness is displayed even when it's in the need of energy. It will recognize the docking station and will go to get power autonomously after it's done with mowing.
And even if your kids like leaving their shoes or toys in the garden after they are done with playing, Toadi would not drive over them and will leave your stuff wherever you've left them.
Just try to calculate how much money you would be saving by getting Toadi once instead of the gardeners that you keep paying every month.
Sometimes I am wondering: if humans were able to create such intelligent robots, why on Earth couldn't they become one…
On this very emotional note, here's where you can get your future loyal friend – Toadi.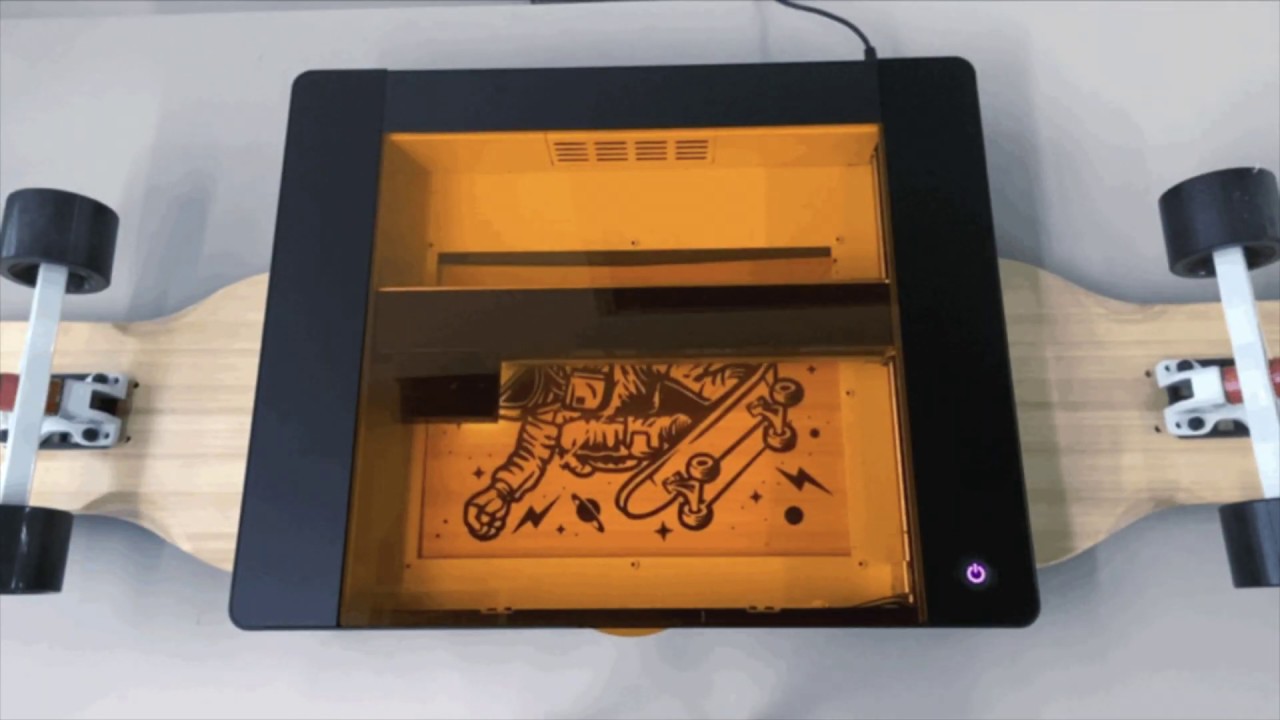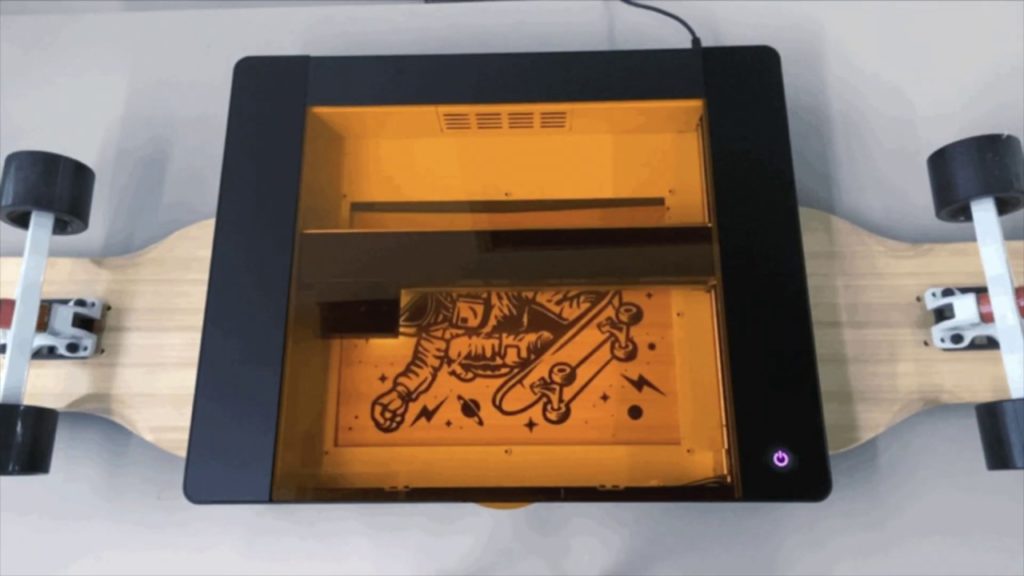 Back to the 3D printer world! We've started the list with one and we are approaching its end with another.
Cubiio 2 laser cutter & metal engraver was launched in June, 2020, and has made it to the most funded Kickstarter in the fabrication industry having raised $1,854,254 with the support of 1,412 creativity rockstars. Inspired and encouraged by this success, the campaign kept going on Indiegogo by reaching $1,956,944 with 1,491 backers who believed in them!
Cubiio 2 is the advanced follow-up of Cubiio's first generation that had managed to achieve some revolutionary peaks on Kickstarter in 2017. And here the team is: back with a much faster and powerful 2nd generation that weighs 13 Ibs, is 2.5 " slim and features a workspace bigger than a standard A4 paper.
Cubiio 2 can go as versatile as you can imagine by engraving on titanium, dark glass, shale, brick, concrete, varieties of colored anodized aluminium and etc. Its resolution is as thin as 0.05mm and it is autofocus.
Easy to use and produce a pleasing artsy output. Get it here!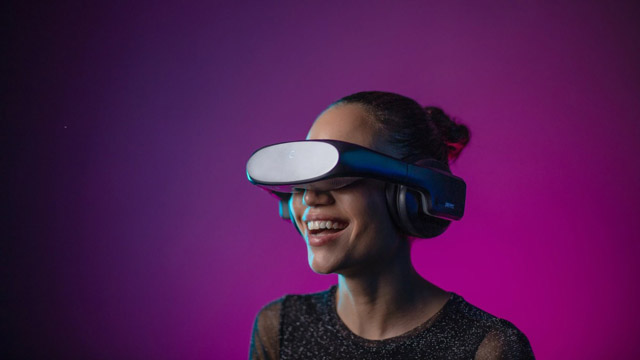 Open your eyes…We're closing the list…
The last 2020-born-baby that has managed to gain the hearts of Kickstarter tech lovers is Cinera Edge – the surround sound headphones that provide an exclusive cinematic experience.
This "ears-to-eyes and vice versa" headphones managed to raise $1,390,783 with 2,364 backers on Kickstarter and keep rocking on Indiegogo until now by having already raised $1,510,571 with the support of 2,537 backers.
Cinera is the compact, lightweight & comfortable cinema that you can carry in your backpack wherever you go. Whenever you feel like the reality is too dull to live in, dive into the one created by Cinera, enjoy the 66 degrees of width in front of your eyes, the DCI-P3 color system adopted by most movie theatres and the 360 degrees of surround sound powered by Dolby Digital 5.1.
By being the world's first cinema HMD featuring dual 2.5K micro-OLED, Cinera provides as real movie theatre experience as you can hardly imagine in your reality.
It's that very time to put your "rose-glasses" on and to look at life from as bright side as only Cinera offers! Get it here!
Did you like the top 10 most funded tech babies of Kickstarter in 2020? If you did, then you would be curious to explore the top Kickstarter projects of the Design category, too. If you're not sure yet, stay with me, you're gonna love the Design ones…
Most funded Kickstarter projects in DESIGN
$36M raised in total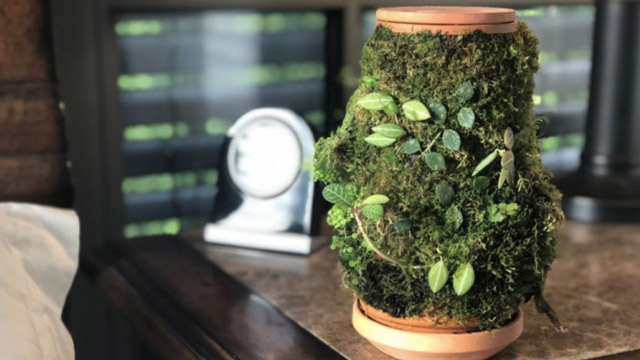 We are starting our design category "most funded Kickstarter"s with such a nature-inspired product: the Terraplanter.
It was launched in May 2020, and raised $6,391,763 with the support of 55,236 plant lovers by becoming the N1 most funded and most backed design category project of 2020. Surely the Kickstarter record of the year in both categories. But this is not the end of the Terraplanter's crowdfunding journey. It carried on raising $6,898,388 with the support of 58,985 backers on Indiegogo and gave a new breath to the home planting culture! So what does it attract so many backers with?
The Terraplanter stands out with the versatility of the modes it can be implemented. You can simply cover the surface of the planter with your preferred seed and watch it grow and blossom over time. You don't need to add any soil in it as the material of the planter is structured in a way that the seeds can obtain nutrients from there and grow through those without any soil. Also, the issues of overwatering and underwatering (which end up becoming the reason for decaying our beloved plants) is taken care of by the Terraplanter.
As eco-friendly as it can get, the Terraplanter can be reused for as many times as you wish. Feel free to plant and grow any types of palms you like, and the Terraplanter will reward you with a neat, beautiful and eco-friendly output.
If you've already got the seeds, go get the Terraplanter here now!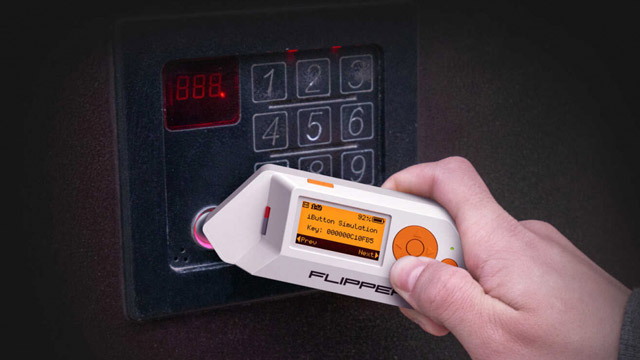 You one of those retro-style game players, right? If you're, I've found your new love, if you're not, wait until I tell you about Flipper Zero!
This Tamagochi for hackers was launched at the end of July, 2020 and managed to raise $4,882,784 attracting 37,987 retro game-lovers by becoming the 2nd one not only in the most-funded category, but also in the most-backed one.
So you've got this Tamagochi that does research about the digital world around it by exploring radio protocols, accessing systems, hardwares and etc. To make you feel you've got a "partner in crime", Flipper Zero comes with a dolphin as the symbolic character of the tool.
The coolest feature owned by Flipper Zero is the remote control for all the doors and barriers around you. Keep as many remotes in your Flipper's memory and get as far as creating a blank remote for a wireless gate.
It is customizable, comes with a signal analyzer and also with a built-in 1-Wire Pad to read the iButton keys and save the IDs into its memory.
Too much you can do together with Flipper Zero's dolphin. So if you're thinking of getting one, here you go!
We all want to keep fit, but confess, do we find time for it? In the middle of a study-work-family routine it is more than challenging to find time to take care of our physical wellness. Nova gym seems to have been thinking of it a lot!
Nova gym is OYO's second campaign on Kickstarter. They had managed to gain the sympathy of the community from their first DoubleFlex Oyo gym. And now, having launched in April, 2020, Nova gym has managed to become the favorite of 26,199 fitness lovers whose dedication helped the campaign achieve $4,411,495 and become Kickstarter's most funded fitness product. After this accomplishment, the campaign went on Indiegogo and ended up raising $5,242,095 together with 30,798 backers.
Nova is a portable full gym in your hands. It is designed to be carried with you anytime and to be used anywhere starting from home reaching to the office. The first generation users have asked for higher resistance for the future versions, and the campaigners have listened to them by giving birth to a 60% more resistant generation. The current version uses SpiraFlex resistance, which feels smooth, linear and light. The latter provides up to 40Lbs of total resistance in each hand, while the entire unit weighs only 2.5Lbs and is foldable to fit in your hands and in your backpack.
You didn't go to fitness, so the fitness decided to come to you! Go get OYO Nova here and give a start to your healthy and skinny life today!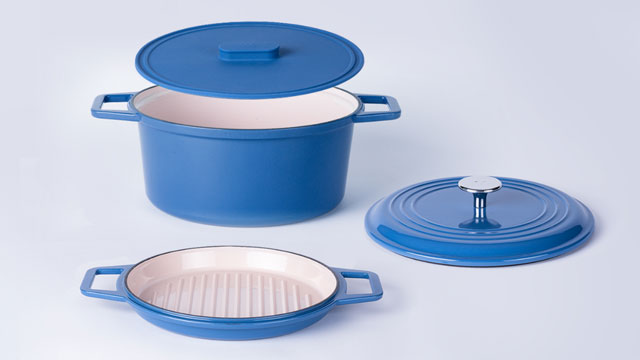 The plants are already growing, the doors are opened remotely, the gym is ready to workout, let's now walk into the kitchen! Misen Dutch oven was launched in September, 2020. While many campaigns take months to achieve their goal, Misen managed to raise $4,217,392 just in a month with the support of 36,728 backers on Kickstarter. The campaign then showed its kitchen spirit up on Indiegogo by raising $4,237,587 in total together with 36,871 backers.
The main reasons you would want to have Misen in your kitchen include its durability and versatility. Its iron material guarantees ages of delicious dishes, and its versatility stands in offering a lid as a grill pan. A variety of color options available and a silicone lid, too, if you want to use the oven and the pan at the same time.
Misen is easy to clean, simple to use, and produces a delicious output by growing up with you and never getting old!
If you want to get one for your tomorrow's dinner, here you go!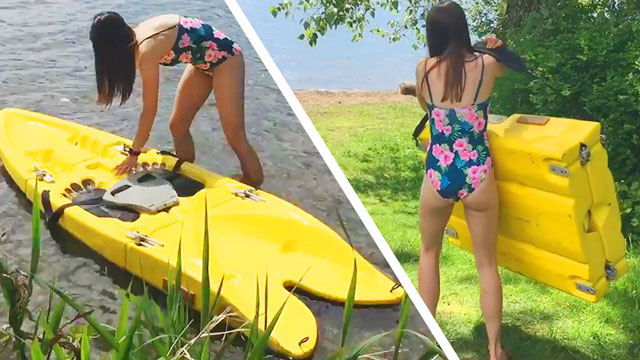 Let's get out of the house now! Time to kayak with Origami Paddler! It was launched in July, 2020 and has raised $3,835,587 with the support of 8,630 backers.
Its versatility is insane. A folding stand-up paddleboard & kayak in one. It is lightweight and portable for you to carry it with an ease. Moreover, it takes less than a minute to set Origami up, and you're good to go.
No additional room is required to store your 9-foot Origami Paddler. And…to tell you more, it is also eco-friendly as it is made out of plastic waste.
So Origami Paddler has got no efforts to be assembled, no storage to be kept in and no strength to be carried. It's just there to be used and enjoyed!
Go get closer to the sea and get your Origami Paddler here.
6. Whipr – $3,511,060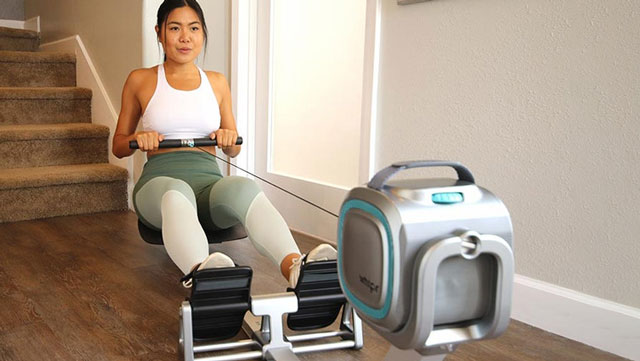 Back home! We encountered the gym somewhere above and we also went kayaking, but what if I told you could do that all at the same time right in your house?
Whipr was launched in August and has made it to $3,511,060 with the support of 9,100 sport lovers on Kickstarter. The campaign kept rocking on Indiegogo by ultimately raising $3,553,811 together with 9193 backers.
Regardless of its compact and lightweight essence, the portable Whipr provides you with an extra-ordinary skiing, paddling and rowing experience. You can attach any handles, straps or bars that you use for your common workout, and Whipr will be your friend to burn as many calories as you want to combine the useful with the pleasant.
Whipr's base unit is all you need for any type of workout activity you conduct. And it is designed to prove that you don't have to go outdoors in order to gain muscles or to feel sporty. We all gotta deal with staying home nowadays, no?
Not to forget to mention, travelling alone has reached the next level as Whipr is there to become your company. Put it in your suitcase and carry it with ease!
Get Whipr here and your plain tickets, too.
7. Makeway – $2,386,587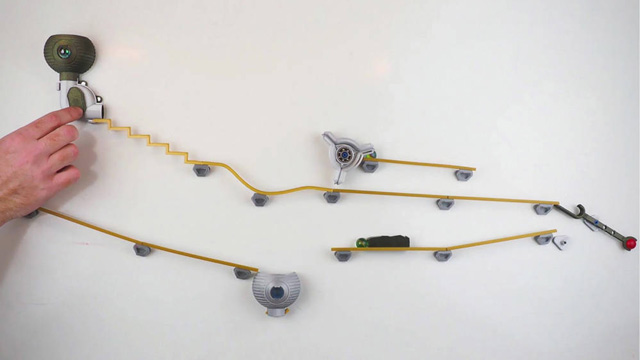 So much energy we've spent in the kitchen, gym and even at home! Time to relax. I've got the Makeway puzzle for you!
Makaway was launched in February and has managed to raise $2,386,587 with the support of 16,652 dedicated puzzle-lovers. It then went on to enlighten the Indiegogo community and ended up raising $2,620,030 with the support of 18,147 backers.
This magnetic modular puzzle attaches to any metallic surface and enables you to have fun and entertain yourself wherever. To make your puzzle experience as fancy and interactive as possible, Makeway has got straight, curved, edge, stair, corner and around tracks. Additionally, it comes with tricks like "the pole", "the fork", "the spinne" and etc.
Your tracks and tricks will be safely connected through the magnetic connections to guarantee your smooth and seamless fun time. You can also choose between the 2 colors offered, and you're good to play!
Get your puzzle here and invite your friends to get creative together with you!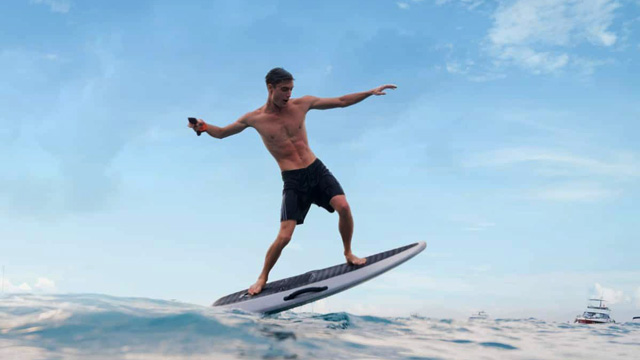 Back to the water…With the difference that now we're not surfing over it, but flying…
FlyerOne was launched in June and managed to raise $2,357,029 with the support of 502 backers.
It is designed to give a new breath to your aquatic experience taking it into a higher level. It represents eFoiling as a rapidly growing new trend to be added on your water adventures. FlyerOne is powered by a robust propulsion system enabling you to ride on oceans, seas and lakes. With its 25 mph speed, 22 mi range and independence from water, you are always set up to proceed with your journey.
The set-up takes just 3 minutes, you don't need any extra tools or cords. Everything is made as simple as possible. Also, FlyerOne has got Jet One Controller to warn you about the low battery, to offer you the 24-speed options and to control your board through bluetooth.
Whether you're a beginner or an expert, FlyerOne has you in by suggesting special speed settings for any level.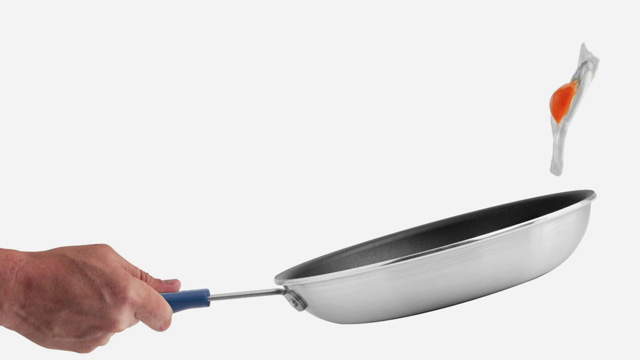 You remember Misen Dutch Oven? Turns out it is just one of the many successful campaigns created by Misen. And here we come, with another project of them in the list of top most funded Kickstarter design category campaigns of 2020.
Misen Carbon Steel Pan was launched in February, prior to the Dutch oven, but just like it, the pan managed to raise $2,194,642 in less than a month with the support of 21,993 backers. The further Indiegogo campaign brought a final of $3,361,298 together with 32,802 backers.
Again, when discussing the features of the pan, we can notice that durability is in the core of Missen's value system. The carbon pan is made out of cast iron and features the benefits of the materials yet being very lightweight. It comes with a nonstick performance with no chemicals and is easy to clean.
The large cooking space, the light weight and the high material quality define Misen Carbon Steel Pan as the dream for all the kitchen folks.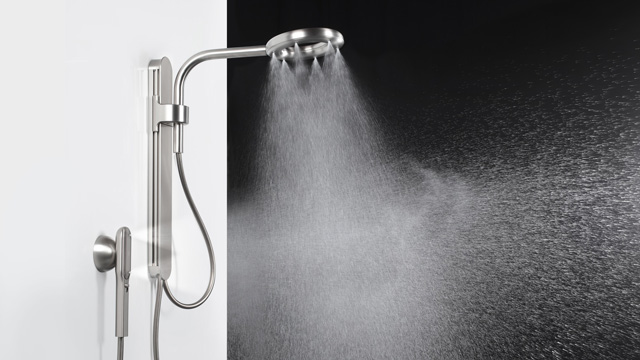 Last but not least…We went through almost all the rooms of the house, except from the shower…Let's close up our list with it!
Nebia Shower was launched in January, and raised $2,035,916 with the support of 8,735 backers. This is Nebia's 3rd campaign on Kickstarter, and the previous 2 also managed to find their places in the list of best projects on the platform.
The main thing the shower stands out with is the amount of water it saves. Nebia comes with a 45% of water saving and yet with 2x greater coverage than the standard showers. The team has worked hard to improve its product over the previous generations, and Nebia by Moen eventually has 61% larger in mass droplets, which contributes to a stronger heat. This is why Nebia claims this one to be their hottest shower ever.
Also, the team has focused on the spray experience by making droplets 4x more precise than the standard showers.
Thus, Nebia is designed for you to feel the heat and the satisfaction of water in the meantime saving huge amounts of water and being sustainable. And to mention it, Nebia is the perfect tool in your shower after you're done with your workout with Whipr and Nova.
You can get your Nebia here.
Don't forget to subscribe to Tech I Want before you go.