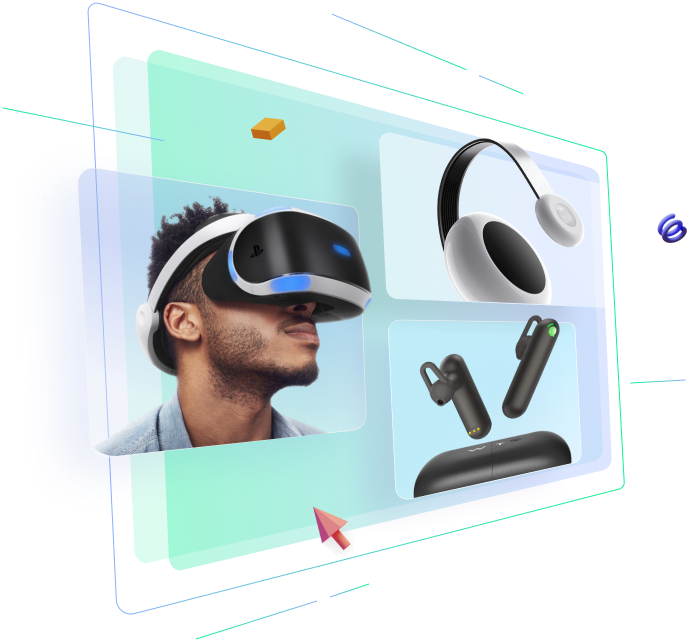 Stay current on all of the new inventions!
We are living in the age of FOMO!
You can't stay on top of all that's new and innovative, so you need to spend your time wisely
Want to know how a product performs?
How about understanding all its features or even what it can do better (compared) to other products like it?
Be wary about trusting sellers because there is a lot to learn before you can tell if they're trustworthy.
You want to be in charge of your own experience.
You want to watch videos, read articles or infographics and charts to get the information you need. Sometimes it's just easier to talk with someone who shares a similar perspective on an issue for clarity!
Stay updated on the coolest new inventions.
Wanting to know more about what you're buying, and not get too bogged down by it?
You can unsubscribe anytime and we won't even take it personally!
Do you want to know how the latest innovations are found?
The answer is simple.
Selecting a few channels and monitoring them every day will do it! Some channels we use are Kickstarter, Indiegogo, Amazon, and some popular tech journals that publish articles on new inventions.
Kickstarter – the biggest reward-based crowdfunding platform where around 100 new innovative ideas start daily.
Indiegogo – similar to Kickstarter with slightly different types of products and creative projects.
Amazon – the world's biggest online market where you can get from shampoo to the latest smart home solutions
Many leading tech media outlets all over the world like TechCrunch, Mashable, and TechRadar.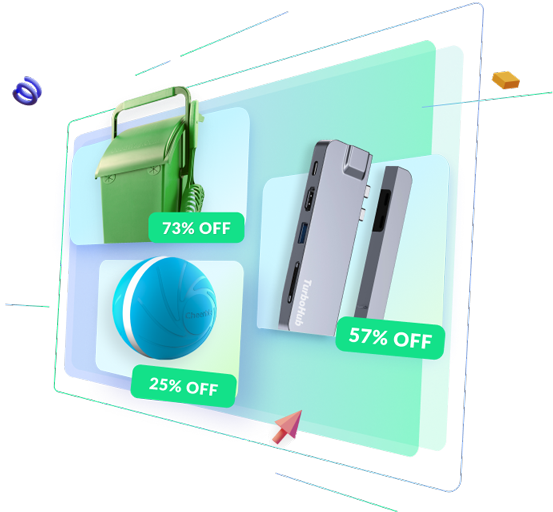 You don't even need to do all of that.
We're monitoring all these channels for you to bring the latest, coolest, and most trustworthy inventions straight to your inbox.
You can unsubscribe anytime and we won't even take it personally!
Not all great ideas will make it to the final product.
You might love a product that innovative companies make, and then have to keep waiting for them without ever seeing what you wanted or needed so badly come out of production.
So how to make sure the new inventions you liked are trustworthy to buy or invest in?
The short answer is — do your research:
Dig deep into the team behind the product.
Try to find out if there are any engineers and designers that have a strong production background or if any well-known and trustworthy companies are involved.
Find out if they had previous experience:
Product launches, crowdfunding campaigns, or even massive production lines. Also, don't forget to check how satisfied their previous customers were with the product and communication.
Take the advantage of being a part of a big invention lovers' community
Get big discounts and extra perks
As a lot of product owners submit their campaigns to present their products to you, the selected ones are happy to suggest some special deals for our community. It's exciting that you get a chance at these discounts because of your status as part of Tech I Want.
Get quick access to the knowledge you need
As a part of the community, you also get the chance to raise the questions you want to discuss with like-minded people, suggest and learn about the latest tech industry news and inventions.
The good news is we do all the research for you.
Subscribe to Tech I Want to get the best compilation of the week's coolest verified products.
You can unsubscribe anytime and we won't even take it personally!
Here are the coolest advantages you get access to by subscribing to Tech I Want
Do you prefer reading about what you like? No worries! The Tech I Want Score articles take you on a short trip exploring the innovation behind each of the products and what makes them competitive. It takes your curiosity about a new product and engages it with 4 criteria: innovation behind the project, competitiveness in market space, team background experience related skill sets such as previous production history or qualifications.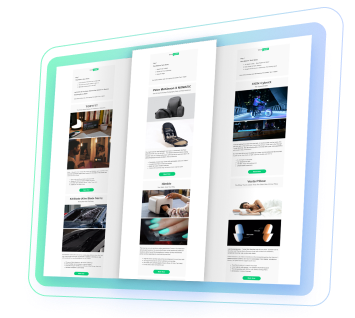 The weekly discovery Newsletter
Are you looking to get your hands on the hottest and newest products before they're released? By subscribing to the Tech I Want newsletter you can get early access to the newly launched inventions from Kickstarter, Indiegogo, Amazon, and not only. Wondering what's the point of getting the products before anyone else? Most of the time the early adopters get the biggest discounts. Is the newsletter only about the products? No! The Tech I Want newsletter also covers the latest and the hottest tech news you don't want to miss out on.
You're not sure if the product lives up to claims made in promotion videos? With our video reviews, you can touch, feel and experience the product without even opening your wallets. The reviews take viewers through every detail of each item so they get the whole picture about everything before deciding on whether or not they should purchase. Check out our YouTube channel where we review some awesome devices and explore what makes them great to help with your next purchasing decisions!
What are you waiting for? Join now!
Subscribe to Tech I Want to find out more about what cool innovations are being introduced to make life easier on us with new gadgets around every corner!
You can unsubscribe anytime and we won't even take it personally!