Mountain biking can be fun and can offer a broad spectrum of health benefits. Whether you already have a mountain bike or are considering getting one, there's still the matter of getting the right types of mountain bike accessories. And believe us, knowing exactly what to get can be really confusing because the market is full of them.
However, there's nothing to fear, as we've compiled the list of some of the best accessories you should invest in, detailing what each accessory can do for you and how it can enhance your mountain biking experience. So without further ado, let's get started.
Our Top Picks
1. Surviveware Small First Aid Kit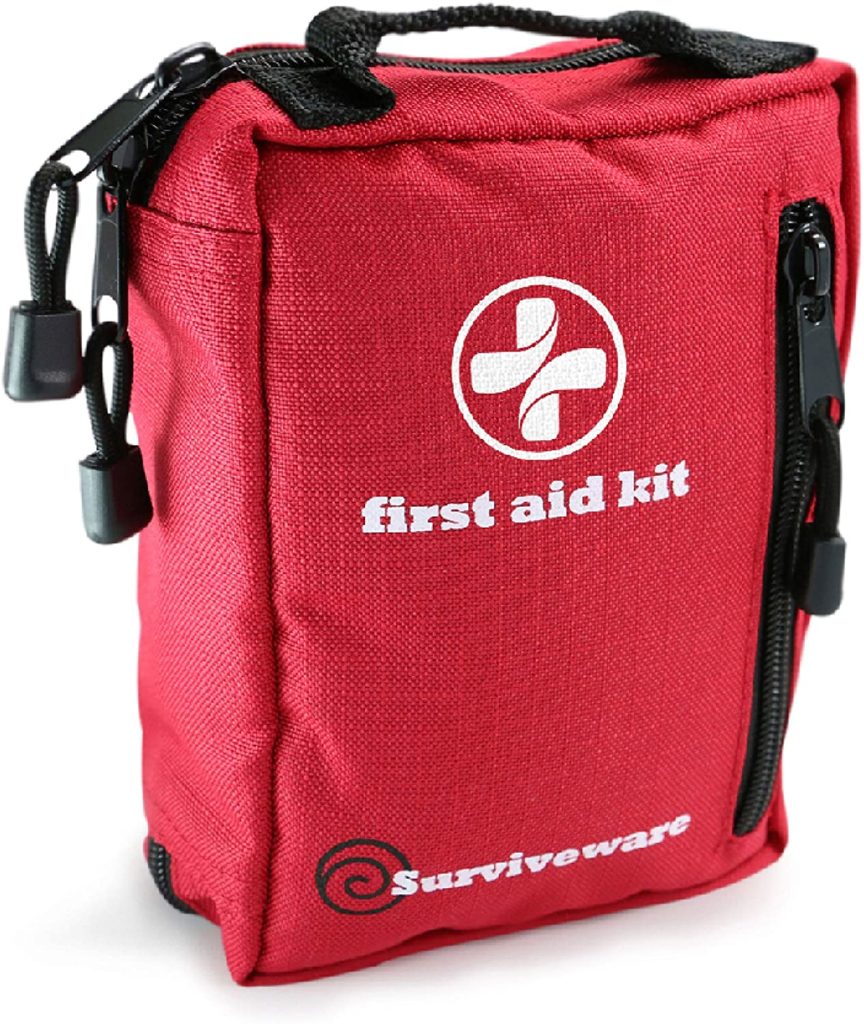 | Reasons to Buy | Reasons to Avoid |
| --- | --- |
| ✔️ Labelled compartments | ❌ Will be hard to carry in addition to your regular mountain biking backpack |
| ✔️ Added storage for keeping over the counter medication | |
| ✔️ Comfortable and durable design | |
Specifications
Dimensions: 8" x 6" x 3"
Weight: 1-lbs
When it comes to absolutely essential accessories, nothing beats the Surviveware Small first aid kit backpack. Why? Well, the product comes with some exceptional contents, durable and comfortable design, and offers different, labeled compartments to store your first aid kit supplies. It's an all-purpose backpack you can customize according to the duration of your biking trip. You can even store over-the-counter medications such as anti-allergy medicine, inhalers, etc.
Moreover, the Surviveware is designed to be a stand-alone backpack that has plenty of storage space you can use to supply for longer trips. For example, if you're planning to go on a biking trip spanning a few days, you can store critical items such as medical gloves, dressings, etc. You can easily store a week's worth of medical supply if you're thinking about taking a wilderness bike trip.
---
2.  Exppsaf Bike Inner Tire Patch Repair Kit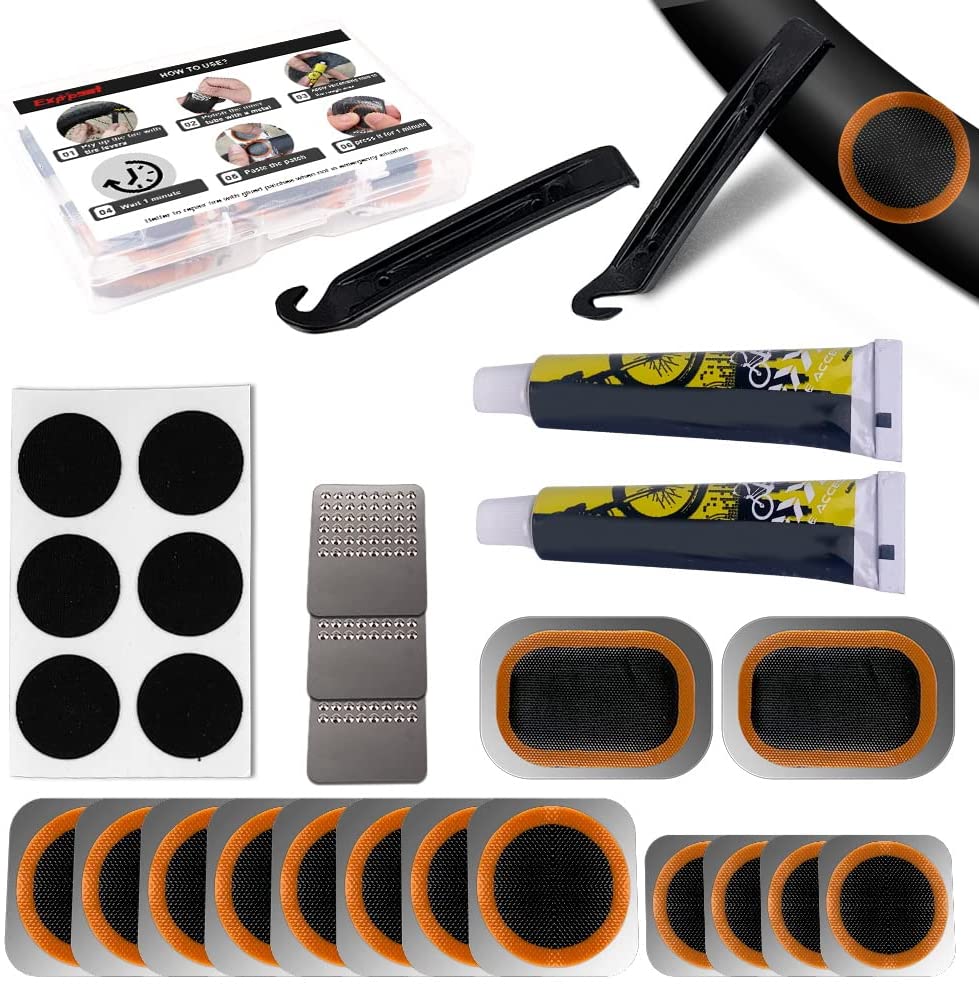 | Reasons to Buy | Reasons to Avoid |
| --- | --- |
| ✔️ Comes with 14 repair components | ❌ Can be a bit bulky to carry |
| ✔️ Vulcanizing tire repair patches | ❌ Expensive |
| ✔️ Portable storage | |
| ✔️ Great for inflatable tire repair | |
Specifications
Dimensions: 6.54" x 4.53" x 0.75"
Weight։ 0.63-oz
The Exppsaf tire patch and repair kit is one of the must-have mountain bike accessories, equipped with several essential tire repair components and a portable storage unit. One of the best things about the tire patch kit is that it's quite lightweight and has a portable design. You can easily fit one in your mountain biking backpack.
The tire repair kit is excellent for repairing inflatable mountain bike tires; however, you'd be surprised to know that you can even repair motorcycle tires with it. The kit comes with a diverse range of components such as four pieces of metal scuffers, two pieces of vulcanizing fluid, a portable storage compartment, and twenty-nine vulcanizing tire repair patches. The Exppsaf is among a handful of products that provides vulcanizing patches for a variety of repair specifications.
3. Rock Bros Waterproof Phone Case Holder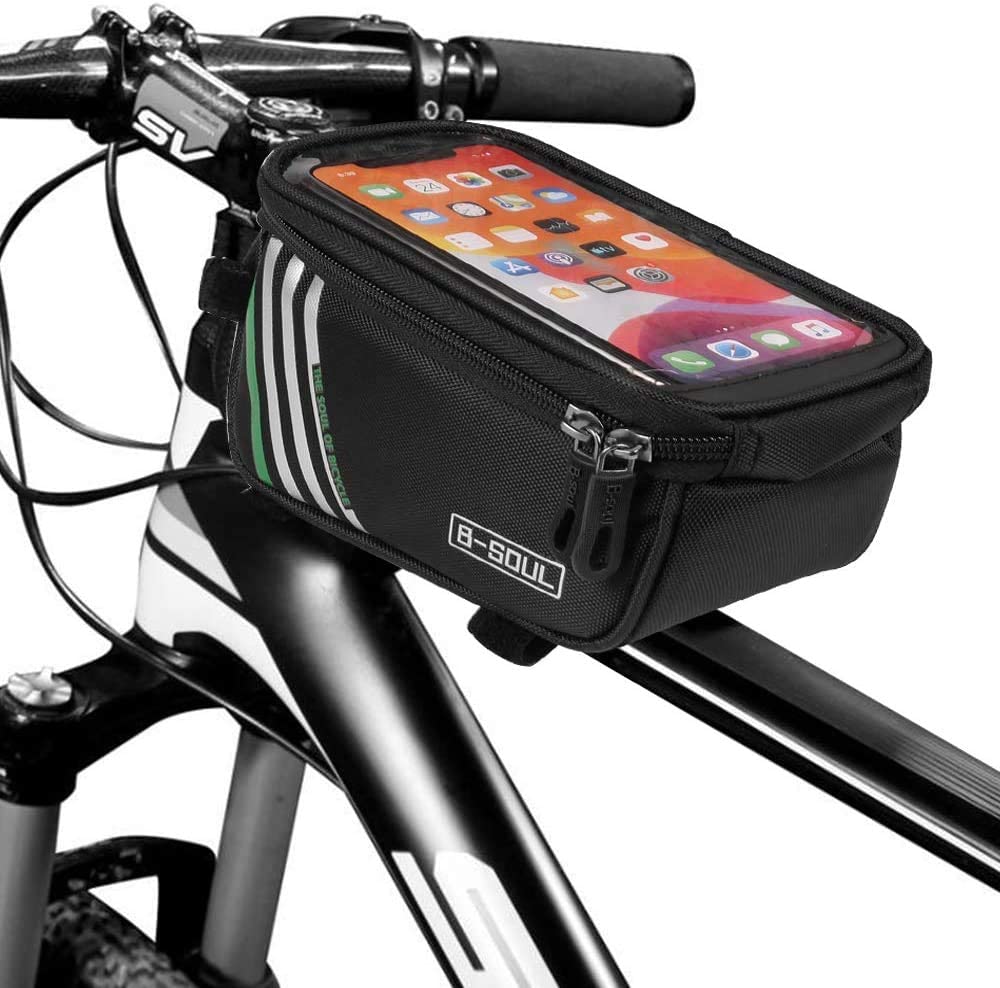 | Reasons to Buy | Reasons to Avoid |
| --- | --- |
| ✔️ Waterproof case | ❌ You may have an issue using the touch ID through the plastic screen case |
| ✔️ Responsive touch screen | |
| ✔️ Reflective tapes | |
| ✔️ Compatible with screens under 6.5 inches | |
Specifications
Dimensions: L 3.94 x W 1.97 x H 1.97 inches
Material: Polyester
Your mountain biking gear will always be incomplete without the Rock Bros waterproof phone case holder. Brilliantly designed, the case holder has an earphone hole that you can use to listen to your favorite tunes when biking. In addition, the case is built-in with reflective tapes for biking safely at night. You'll be happy to know the case also comes with a durable and highly responsive touch screen (TPU screen), which means you can seamlessly use multiple applications such as Google Maps and many more.
With a cleverly designed rubber zipper compartment, opening and closing the case is a breeze. Plus, the case is waterproof, which means you can use your smartphone even when biking on a rainy day.
---
4. XCH Robots Bicycle Repair Bag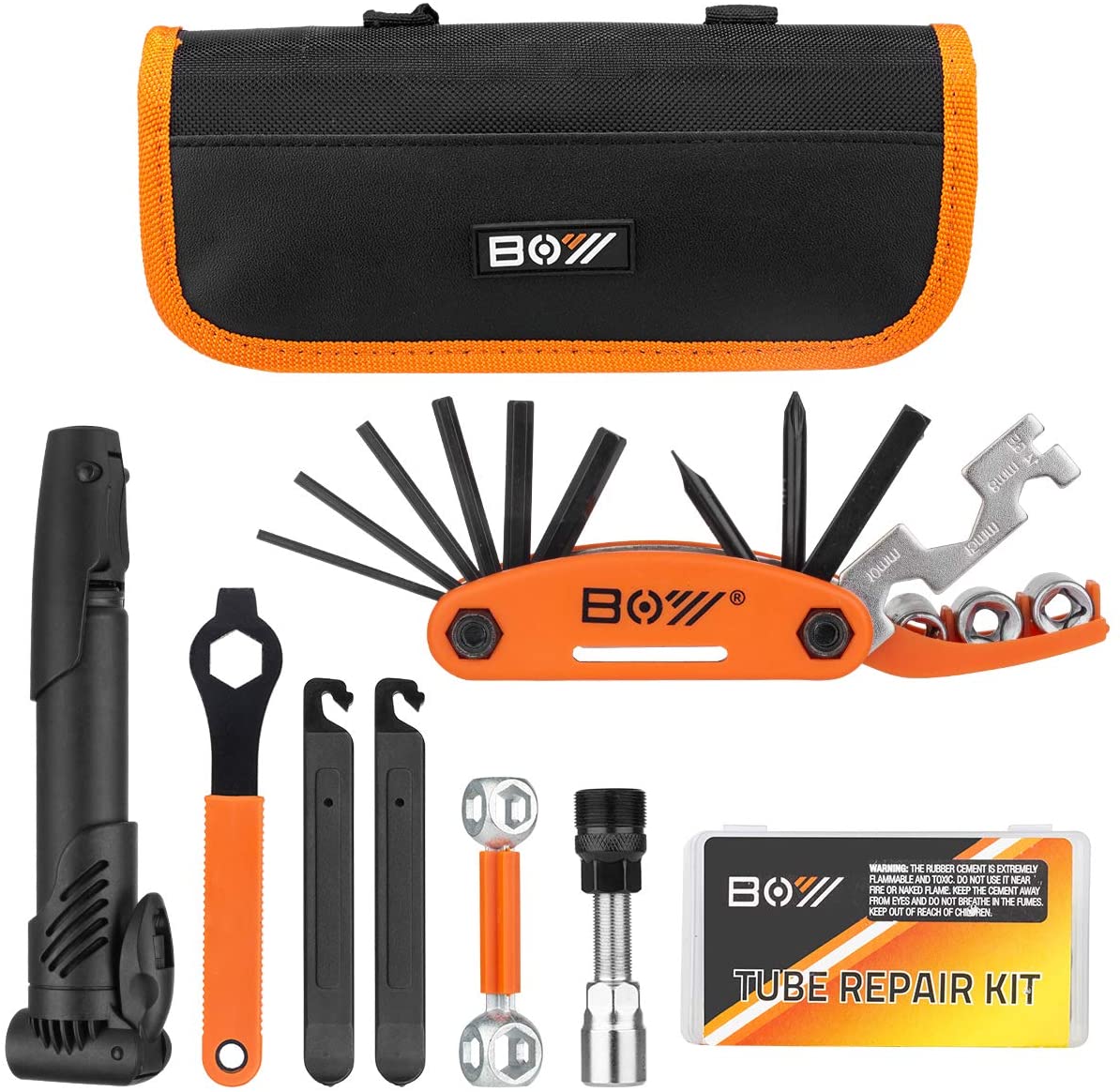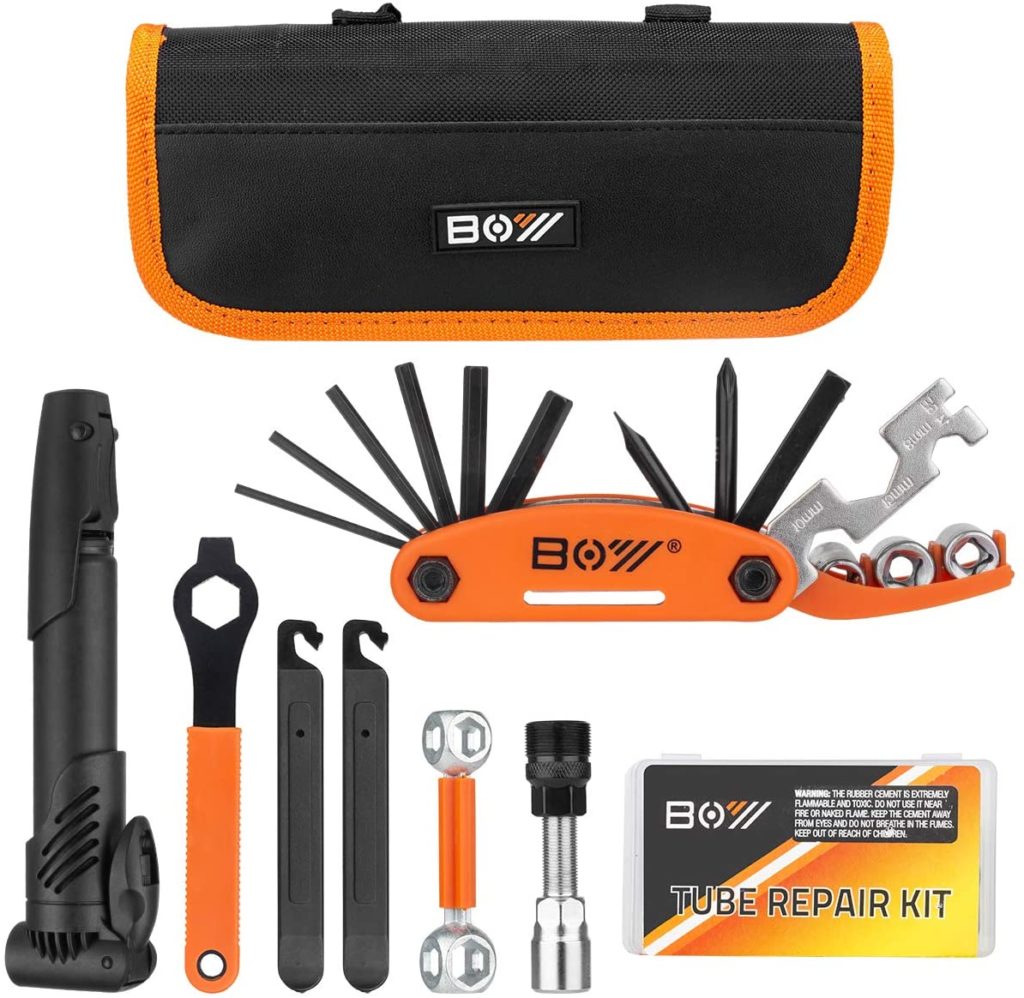 | Reasons to Buy | Reasons to Avoid |
| --- | --- |
| ✔️ An all-in-one bike assembly and repair kit | ❌ No cable cutter |
| ✔️ Comes with air pump | ❌ Small hex tool |
| ✔️ Nylon Velcro clips to attach on the bike | ❌ Weak holding threads |
Specifications
Dimensions: 10.2" x 4.57" x 2.83"
Weight: 1.38-lbs
For a hassle-free mountain biking experience, especially if you're planning multi-day trips on the bike, you need to have a reliable bike repair tool kit. And it doesn't get any better than the XCH Robots bicycle repair bag. The repair kit bag comes with a tire patch kit, a repair kit, multi-tool bike repair components, and a professional multi-tool parch kit for easy bike repair.

Moreover, the repair bag also features an air pump and a nylon Velcro clip you can easily attach to your bike. This means you can ride with the tool bag wherever you want, and you wouldn't need extra storage. The components are waterproof, which means you can handle all the necessary repairs even on a rainy day
---
5. Avid Unisex Mechanical Disc Bike Brake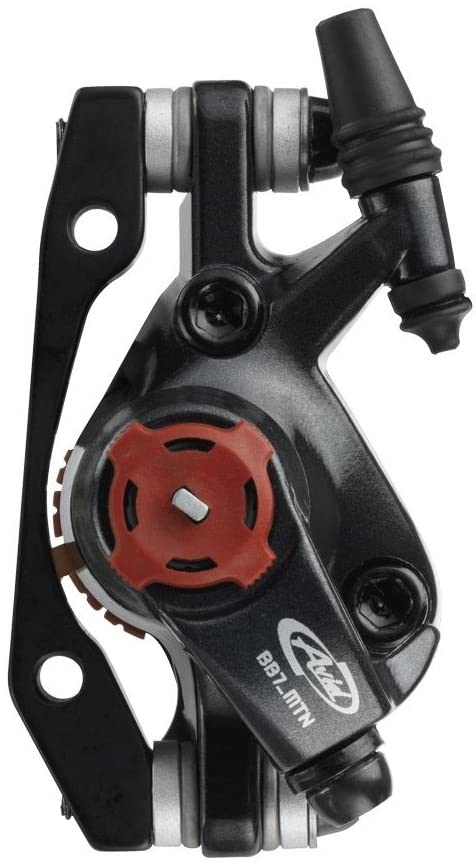 | Reasons to Buy | Reasons to Avoid |
| --- | --- |
| ✔️ Affordability | ❌ Premium price |
| ✔️ Easy to assemble and install | ❌ Not fit for high-movement live streams |
| ✔️ Great power modulation | |
| ✔️ Enhanced braking power | |
Specifications
Resolution & Frame Rate: 1080p, 30fps
Zoom: 10x Optical
PTZ rotation: 350° horizontally, 90° vertically
Controls: Remote control, via computer, PTZ Keyboard Controller, and conferencing solution via USB cable
Mounting options: On desk, monitor, wall, ceiling via screws (upside down), and tripod
The 10X PTZ live streaming video camera by TONGVEO is made for conference calls and sit-down, low-movement live streams. The camera can be tilted 350° horizontally and 90° vertically to view almost its entire surroundings. It can be controlled via remote control, computer, PTZ keyboard, etc. This is the best camera for live streaming church services or other conference meetings.
At a premium price, this camera is for a narrow audience. If it fits your needs, then it's completely worth it.
---
6. Anndason 8 Pieces Precision Bicycle Cleaning Brush Tool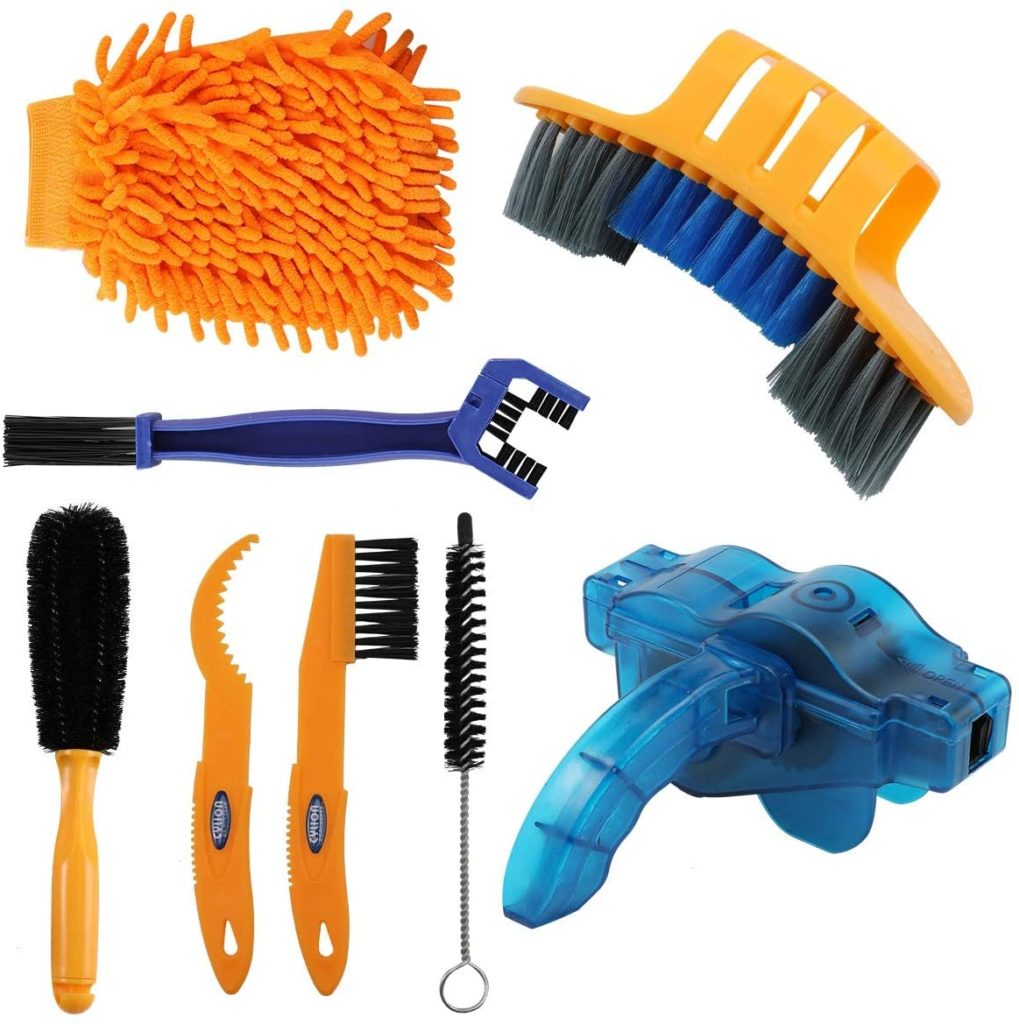 | Reasons to Buy | Reasons to Avoid |
| --- | --- |
| ✔️ 8 different cleaning components | ❌ Doesn't offer a lot of portability |
| ✔️ Brushes and scrubs can also be used in regular household cleaning | |
Specifications
Tools: made with plastic
Dimensions: 13.43" x 9.76" x 3.9": Weight – 1.04-lbs
One of the most important things you can do to maintain your mountain bike is thoroughly clean it every time you come back from a trip. All that sludge and debris sticking on the handles, chains, and tires will only make the next trip cumbersome. The Anndason 8 piece bike cleaning brush is an excellent tool to make the cleaning process quicker, enjoyable, and most importantly, effective.
The cool mountain bike gear comes with 8 different cleaning components including a bike chain brush and scrubber, tire brush, wheel rim brush, sprocket, and a cleaning mitt. Using different brushes will make it easier for you to clean hard-to-reach areas on your mountain bike, ensuring everything is nice, clean, and ready to use the next day.
---
7. Rock Bros Mountain Bike Gloves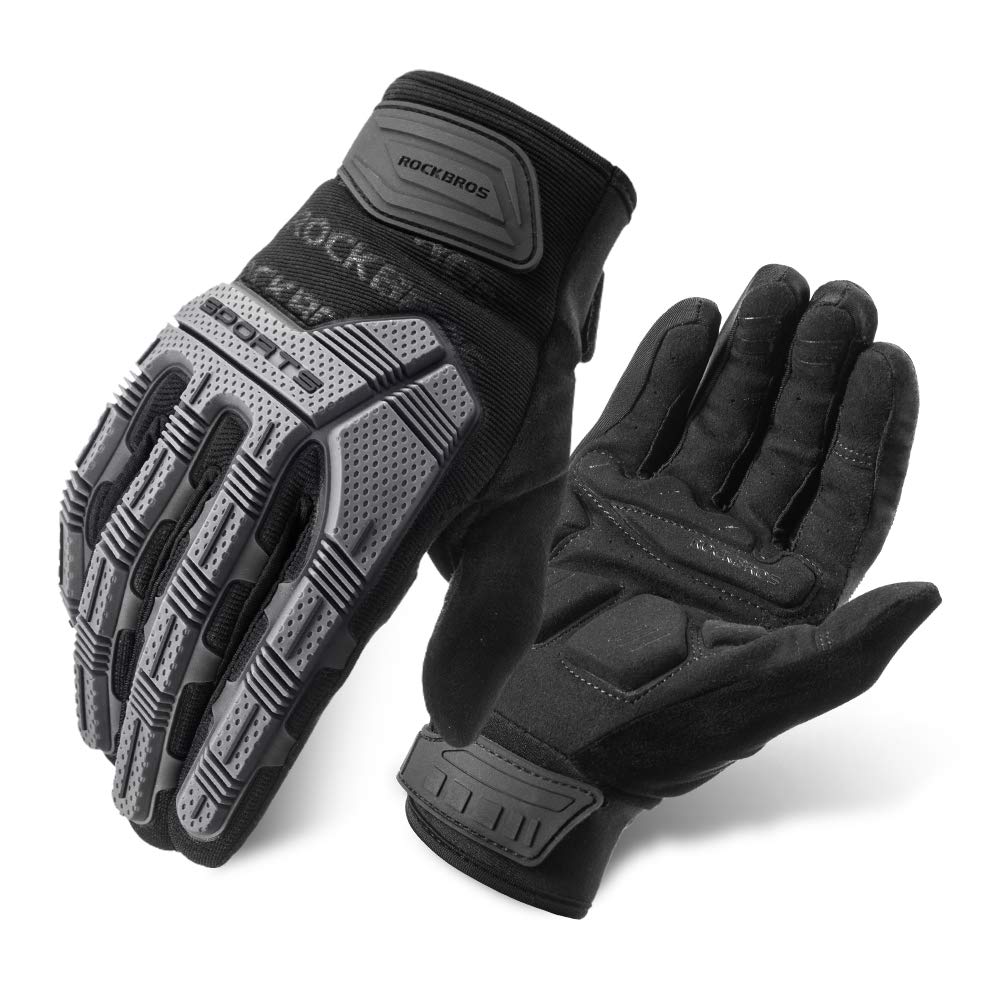 | Reasons to Buy | Reasons to Avoid |
| --- | --- |
| ✔️ Comfortable and ergonomic design | ❌ May feel a bit bulky or heavy for first-time users |
| ✔️ Touchscreen capability | |
| ✔️ Breathable material | |
| ✔️ Great shock absorption | |
| ✔️ Comfortable gripping | |
Specifications
Material: Made with rubber, Lycra, and SBR
Total weight: 0.26-lbs
When it comes to cool mountain bike accessories, you're going to love the Rock Bros mountain bike gloves. Not only are they designed for enhanced comfort and ergonomics, but they're also extremely functional and will easily enhance your biking experience. The gloves are designed with top-class rubber protection with reinforced gumming throughout the exterior of the gloves. They're durable and will keep your hands protected and secure from cuts, bruises, and scrapes in case of an accident or a crash.

The gloves also come with 6-mm gel padding – the additional silica layers help provide superior gripping and offer high-quality shock absorption in case of a slip and fall. The gripping is comfortable, and you won't even feel that you're gripping the handlebars tightly. The gloves are made with breathable materials, mainly Lycra, and have multiple venting holes throughout the design. Moreover, the product is also designed to be touchscreen-friendly, which means you'd be able to use your smartphone while riding
---
8. Garmin Edge 530, Performance GPS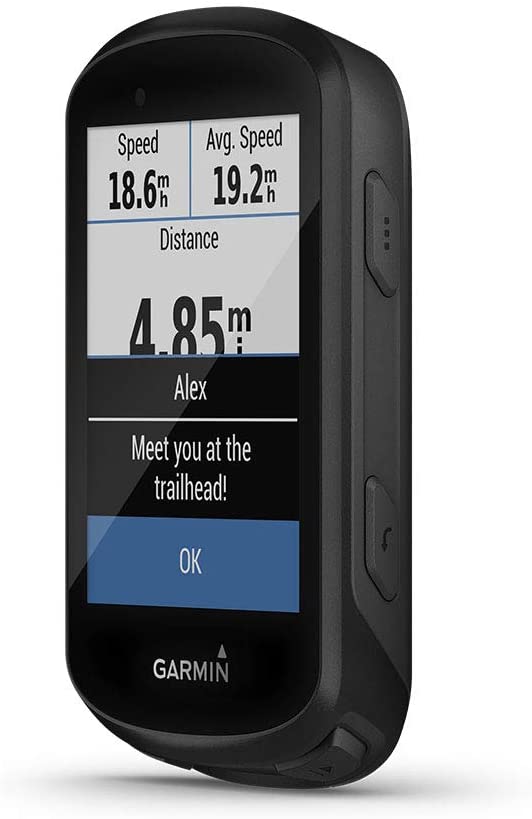 | Reasons to Buy | Reasons to Avoid |
| --- | --- |
| ✔️ Great battery life | ❌ Expensive |
| ✔️ Comes with an additional battery pack | ❌ Not for beginners |
| ✔️ Charting and routing functionalities | ❌ Doesn't come with a bike attachment |
| ✔️ Messaging and tracking features | |
Specifications
Dimensions: 3.2" x 0.8" x 1.9"
Connectivity: Bluetooth, ANT+, Wi-Fi
TFT display
Touchless screen
The Garmin Edge 530 features newer upgrades to its predecessor, the Edge 520. The GPS navigation and tracking computer comes with a larger screen and frame and is hailed as one of the most important and functional accessories for mountain bikes. The device features messaging and tracking functionality, which can come in handy when you're out cycling with a group of friends or using your bike to commute to work.

It's an incredible performance gadget for professional and avid mountain bikers and offers dynamic functionalities and critical insights into your daily biking regimen. For example, you can check your VO2 levels, monitor your training, chart difficult mountain biking terrains, view altitude readings, track your hydration, and keep a check on your nutrition. The Garmin Edge 530 also comes with location charting and routing functionalities, both of which are excellent for different types of terrains.

The battery life of the Garmin 530 is 20 hours (this includes using the GPS). The device comes with a charging adapter and power pack that provides 40 hours of extra battery life.
---
9. Arsuxeo Winter Warm Up Jacket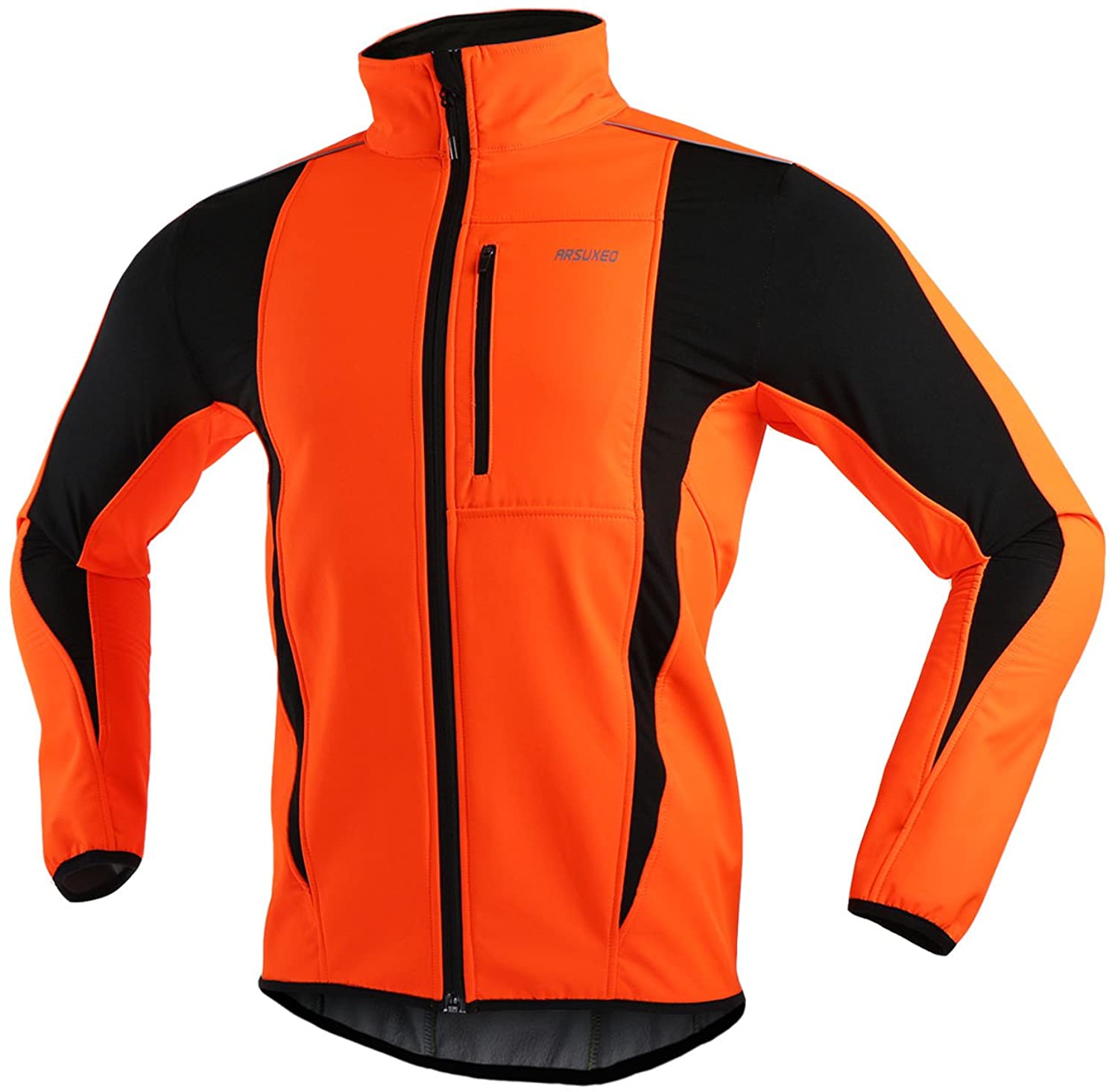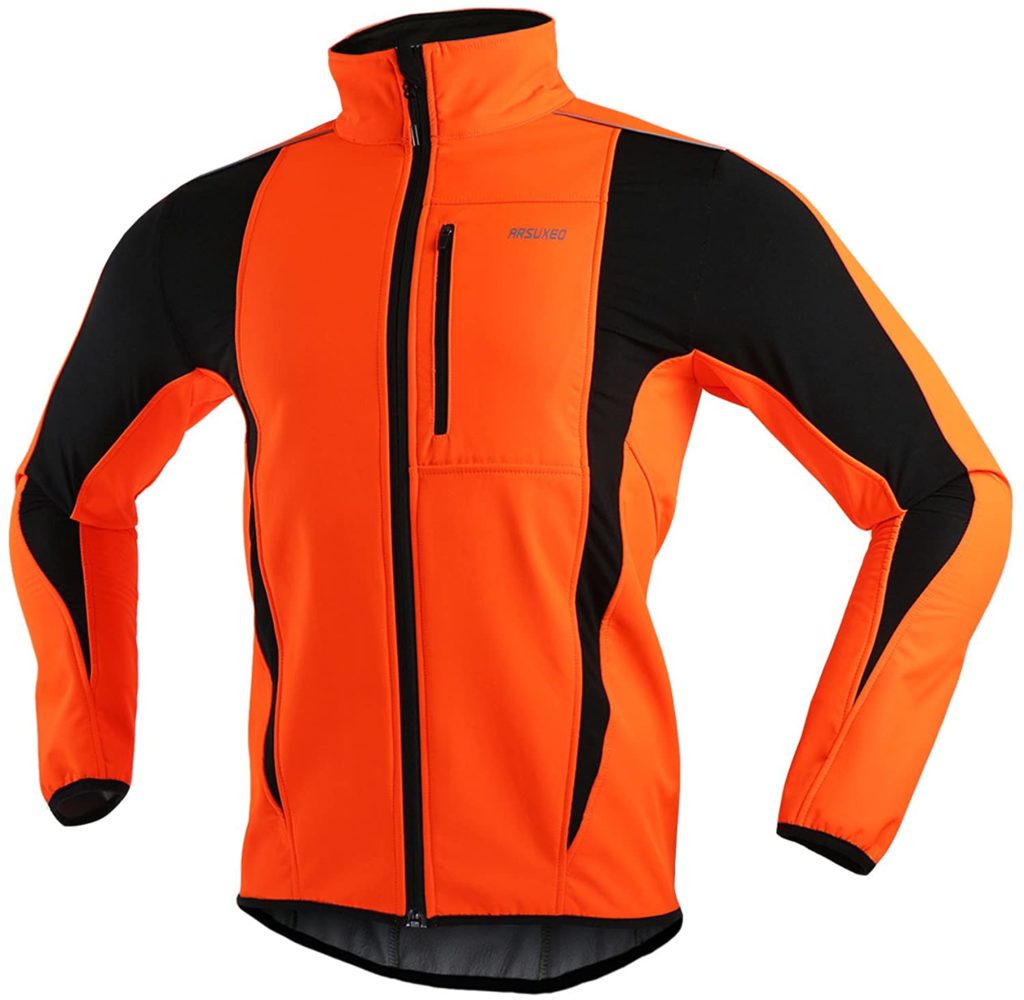 | Reasons to Buy | Reasons to Avoid |
| --- | --- |
| ✔️ Multiple protective layers | ❌ Not fully waterproof |
| ✔️ Windproof and water-resistant | ❌ Can't be worn during warmer weather conditions |
| ✔️ Two, zippered pockets | |
| ✔️ Cuff design to cover your wrists | |
| ✔️ Fitted and comfortable design | |
Specifications
Dimensions: 14.5" x 9.5" x 1.8"
Weight: 1.15-lbs
Material: Made with polyester and spandex
Zippered pockets and closure
Men's wear
When it comes to the best mountain bike accessories, it's hard not to mention the Arsuxeo winter jacket for mountain biking. The product is made with breathable fleece, designed for streamlined functionality and performance. The jacket will keep you nice and warm even during the coldest of days. Moreover, the jacket is also windproof and water-resistant. With enhanced thermals, the jacket consists of polyester (85%) and spandex (15%). Made with multiple layers, the very first layer of the jacket is designed for sustaining windy conditions, it will effectively absorb all moisture and you won't have to worry about any staining.
The next layer is water-resistant, helping bikers plow through heavy rainfall without getting overly drenched. The jacket will keep you nice and warm as it's designed with a breathable, soft, and comfortable membrane film. With a nice, elastic, and drop-tail fitting, the jacket also features reflective lights to help you bike safely at night.
---
10. Ascher Ultra Bright USB Rechargeable Bike Light Set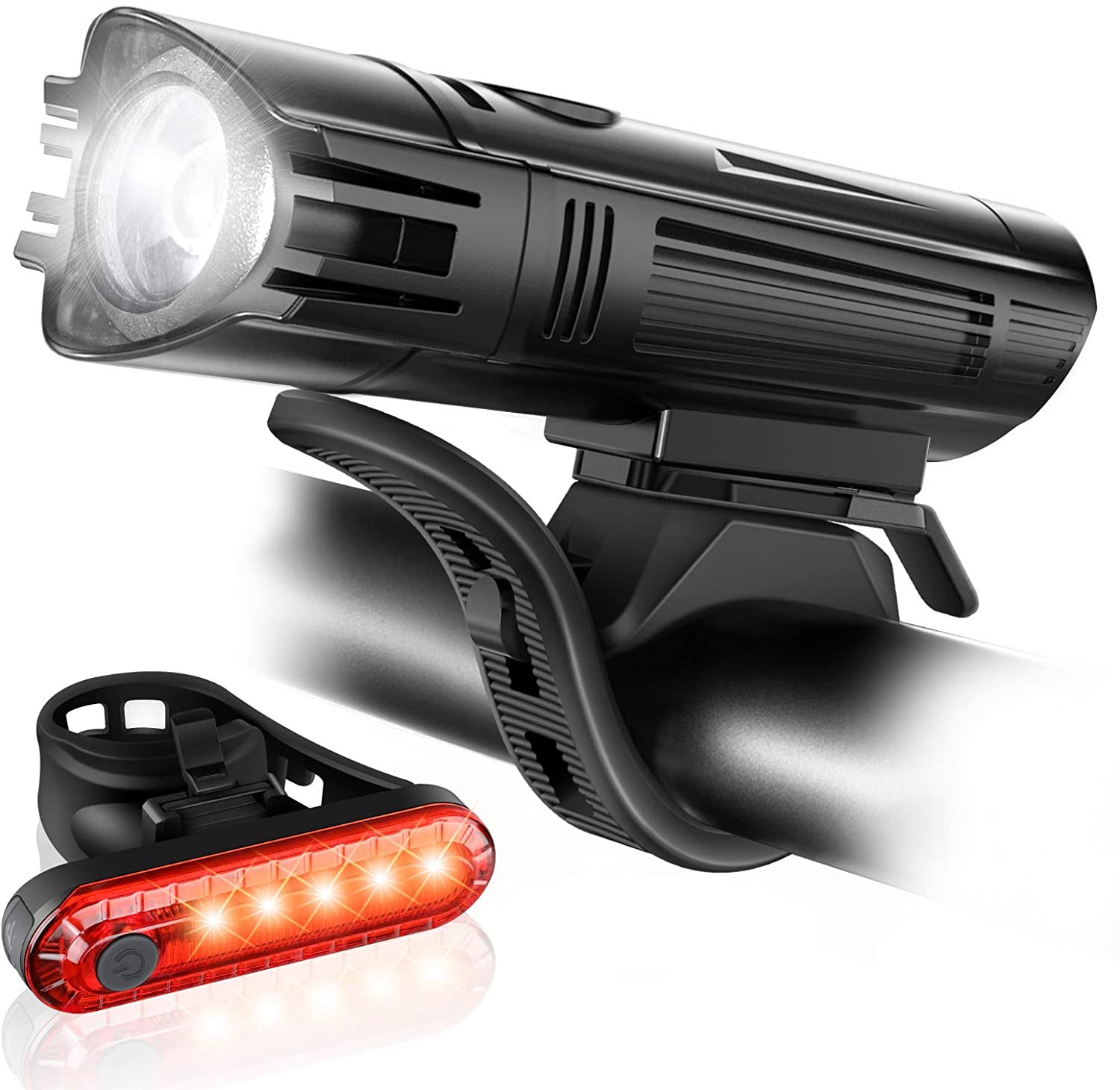 | Reasons to Buy | Reasons to Avoid |
| --- | --- |
| ✔️ Easy to install | ❌ There are compact and equally powerful alternatives available |
| ✔️ Four lighting options | |
| ✔️ 2000-mAH battery set with additional battery pack | |
| ✔️ USB rechargeable | |
| ✔️ Affordable | |
Specifications
Dimensions: 6.61" x 5.16" x 1.42"
Weight: 7.37-oz
Two lithium-ion batteries included
The Ascher USB rechargeable light is one of the best mountain bike gadgets you can opt for. With powerful illumination and USB recharging capability, you can safely cruise through busy roads or a quite trail without worrying about crashing or bad visibility. The Ascher mountain bike light comes with a powerful 2000-mAH lithium battery with a rechargeable (300-mAH) additional battery pack. Mounting the light is easy; the white light is for the front and red for the rear mount.
Moreover, the product features four lighting options and is built-in with a one-touch on/off button. You can choose from different light settings such as fast flashing, slow flashing, full illumination, and half illumination.
---
Features to Look for Before Buying Mountain Bike Accessories
There's no question there have been plenty of technological innovations when it comes to mountain biking. The industry has seen some spectacular design changes, which have ultimately led to powerful, safe, and increasingly effective upgrades, accessories, and overall mountain bike builds. From weatherproof titanium bolts to padded biking gloves, clothing, and tubeless tires, there is plenty of accessories money can buy.
While there are a lot of reasons why you should opt for the best mountain biking accessories to streamline your experience, there are also some accessories that can be clubbed in the category of being "necessary". Although we've talked about the 10 best accessories you should opt for, here's an additional list of biking features and accessories you should invest in before buying other accessories.
MIPS Helmet Technology
The world of mountain biking and even regular cycling has been overtaken by a wave of the latest helmet tech. Thanks to MIPS technology, you can now opt for helmets that come with anti-concussion technology.
Protective Gear to Avoid Serious Injuries
When it comes to mountain biking, you probably should anticipate getting injured. However, now you can adequately prepare for falling off the bike or crashing into something and coming out unscathed. Always go for durable, multi-padded elbow and knee sleeves for complete protection.
The Right Eyewear
You'd be wrong if you believe eyewear for mountain biking is just for the pros. And you'd also be wrong if you think eye protection is only to prevent the glare from the sun. You see, goggles for biking can help prevent grievous injuries. For example, you won't have to worry about dust and debris flying right into your eyes.
Comfortable and Functional Footwear
Like you'd wear your favorite pair of loafers or lace-ups for a formal occasion, you need to invest in the right type of shoes for mountain biking. Always go for padded and comfortable shoes that can help enhance your paddling speed without causing a lot of stiffness, cuts, or bruises.
Hydration Add-Ons
Hydration packs are ideal for frequent mountain bikers or those who venture out on longer biking trips. With hydration packs, you won't need to pack large bottles of water. You can easily store them in your backpack and stay hydrated during your trip.
---
FAQ
Conclusion
So there you have it – a comprehensive buyer's guide to essential and incredibly useful mountain bike accessories to make your biking enjoyable, functional, and safe.