Thanks to the COVID-19 pandemic, everyone is buying items on Amazon! In fact, online shopping (also known as e-commerce) in the past two years has been one of the greatest shifts pushing us towards a more digital world. But not everyone knows the ins and outs of how to order on Amazon. Don't fear! Buying from Amazon isn't as scary and intimidating as it might seem. Here in our Guide on Buying From Amazon, you'll get all the details, from how to buy safely on Amazon to how to find the best deals on Amazon and so much more! We'll make sure to outline everything you need to know.
Browsing on Amazon
Not entirely sure what you want to buy? No worries, Amazon is a great online space for 'window shopping.' Amazon, which started off as an online bookstore in 1995, has since evolved into a behemoth of an e-commerce platform, where you can find pretty much anything you can think of (or would never even think of, like this Chicken Harness and Leash, for example). So feel free to scroll through their different categories and browse on Amazon. You never know what will pique your interest!
Searching on Amazon

Sometimes you simply need that one specific item to be shipped to you fast and free. Searching on Amazon is a cinch, with the search bar conveniently placed at the top of the page. You can decide to narrow down your search by department or opt for All Departments for when you're not quite sure what category your item might fall under. Searching on Amazon is a fairly straightforward process for when you know exactly what you want to buy, making online shopping super convenient.
Parts of a Product Page
Let's assume you found the item that you are looking for in your search results. Once you click on the page there are a few sections that you'll want to pay attention to. Here we're going to do a quick overview of the parts of a product page.
Product Photos
Sometimes photos can be deceiving, but a quick look at the visuals may help you decide if you are getting what you are really looking for. Sometimes you'll find several photos and even videos in this section. Look them over attentively.
Product Name, Price and Quality
The name is usually big and bold front and center, the price (usually in red) is what you would expect to pay for the given product and the quality can be determined by checking out the product description and paying very close attention to the reviews. We will get into those sections now.
Product Description
What is the size of the product? What materials are used to make it? What are the specifications? If it is an electronic item are the batteries included? Does it come with a charger? Is the item currently in stock or not? Understand what exactly is being included in the product you are about to purchase by reading the product description carefully.
Analyze The Merchant And Delivery Options
Not all products are "Amazon" products. The majority of products are sold by merchants, using the Amazon platform to sell their items. It's important to understand if the item you are about to buy is going to be fulfilled by Amazon or fulfilled by a merchant. That is to say, who is ultimately responsible for delivering your product and for any necessary follow-up customer service? Amazon has a standard return policy of 30 days of receipt of shipment. Most sellers on Amazon offer the same, however, not all. This might be something you would want to take into consideration
Analyze The Reviews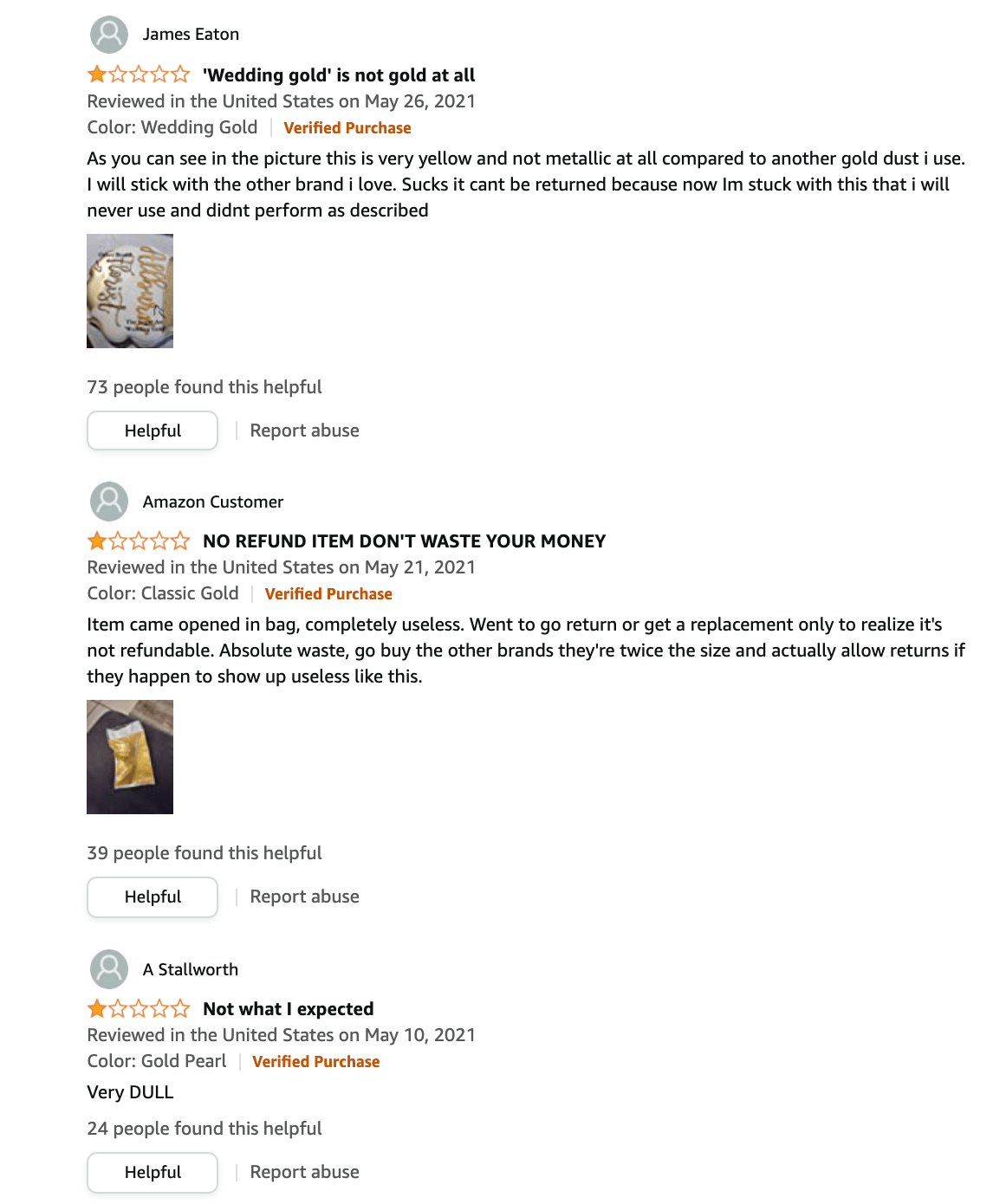 The reviews section of Amazon is where I tend to spend most of my time because that is where you can find the genuine opinions of people who have bought the product you are interested in. Things to keep in mind when you analyze the reviews:
Make sure to filter the reviews so that they are Verified Purchases only.
The reviews section is usually arranged according to "top rated" reviews, but you might find it more useful to sort it according to the "most recent" reviews, as sometimes products change, and the quality might be affected.
If there are multiple versions of the same product being sold (i.e. different scented candles, different sizes, different models, different flavors, etc.) then be sure to pay attention to the product noted in the review, because one version may be better than the other, and you'll want to know that the product they are talking about is the one you have your eyes set on.
Customer Questions And Answers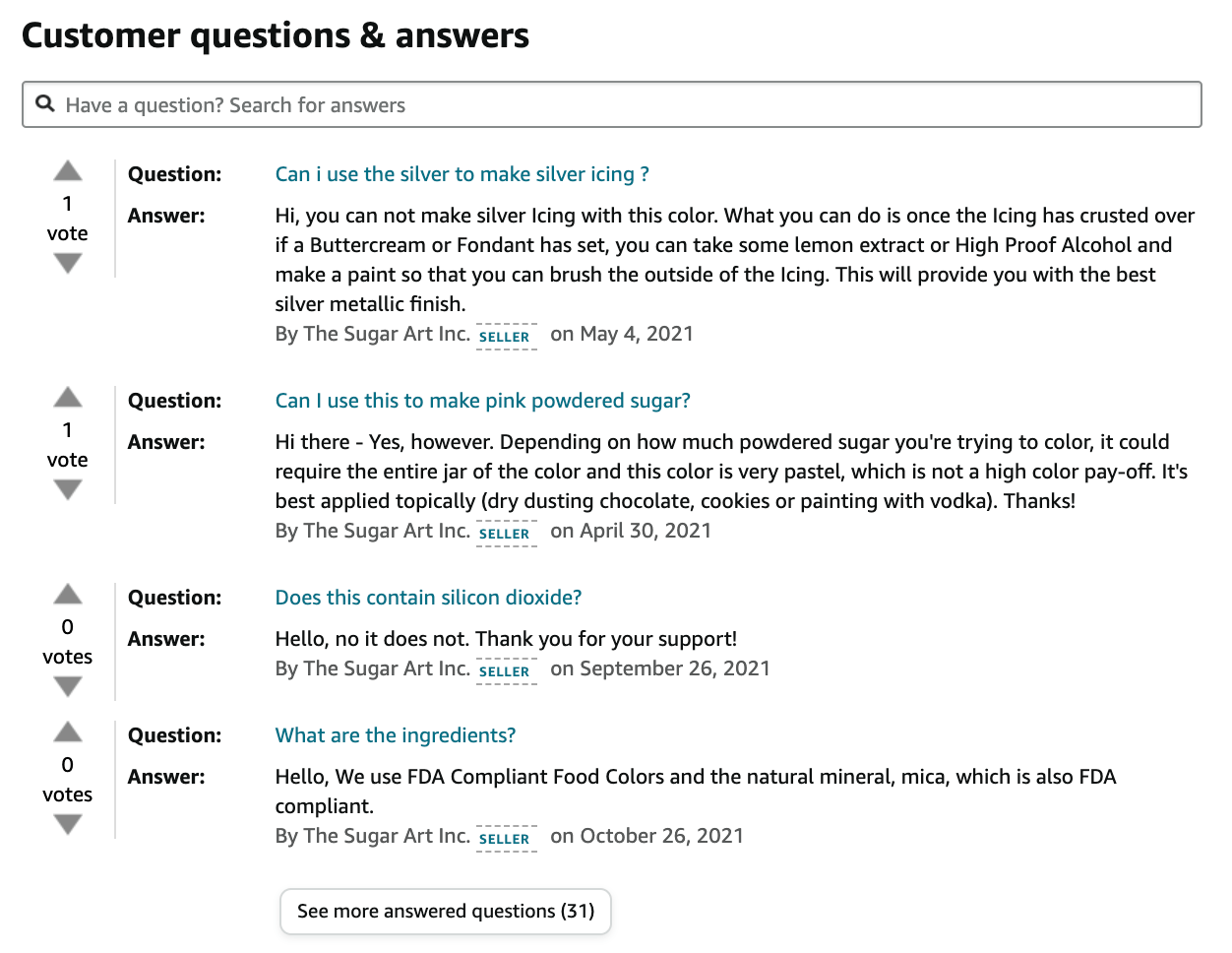 I usually spend the rest of my time getting the answers to my questions in the Questions and Answers section of the page. Here, you can ask specific questions about the item, anyone who has ever bought it will get alerted, and some will even be kind enough to answer. Browse through the question and answer section first to see if your question has already been asked (and answered). If not, ask away!
Creating Your Wish List
Amazon wish lists come in handy in several ways. In one scenario, you are browsing on Amazon and something catches your eye that you might want to buy later, but aren't interested in buying right away. You can add that item to your wish list so that you can easily find it later when you are ready.
Another great purpose that wish lists serve is it clues people in on what to buy you as a gift. Think of it as a gift registry that you can make public, or add certain people like family and friends to so that they can see what items you have your heart set on. Come birthday or holiday season, they'll know just what to get you!
A wish list can also be a place for you to store items that you buy recurringly, (makeup, toiletries, batteries, pet food, etc.). You won't have to go through the process of searching for items all over again, you can simply refer to your wish list.
Creating your wish list is a painless process. Simply go to the Your Lists page and click on Create a List at the top right. While you are on the product page of different items, you can add them to your list by clicking on the dropdown menu on the right-hand side of the page and selecting the Add to List option. You can have a number of different lists, so choose the one you want it on and that's all there is to it.
Setting Up Your Payment Methods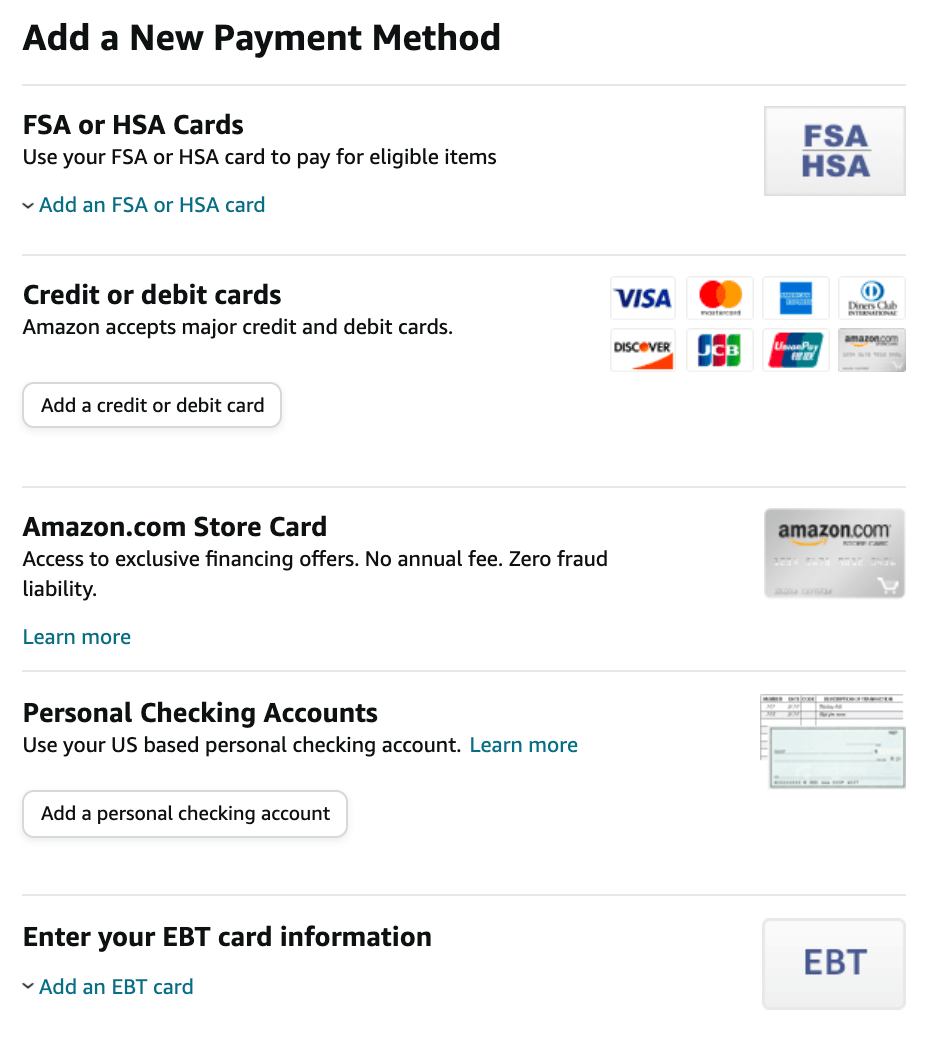 So you have your items in your cart and you're ready to buy. Now what? Well, firstly you should set up your payment methods by going to the Your Amazon Wallet page and adding any number of payment methods you want. This includes credit cards, debit cards, checking accounts and even gift cards.
Saving your payment method on Amazon makes all of your future purchases a simple process. Once you have a payment method saved on your Amazon account, you may opt for the 1-Click Ordering feature, which, as the name implies, allows you to go through the checkout process with one simple click of a button.
Setting Up Your Shipping Addresses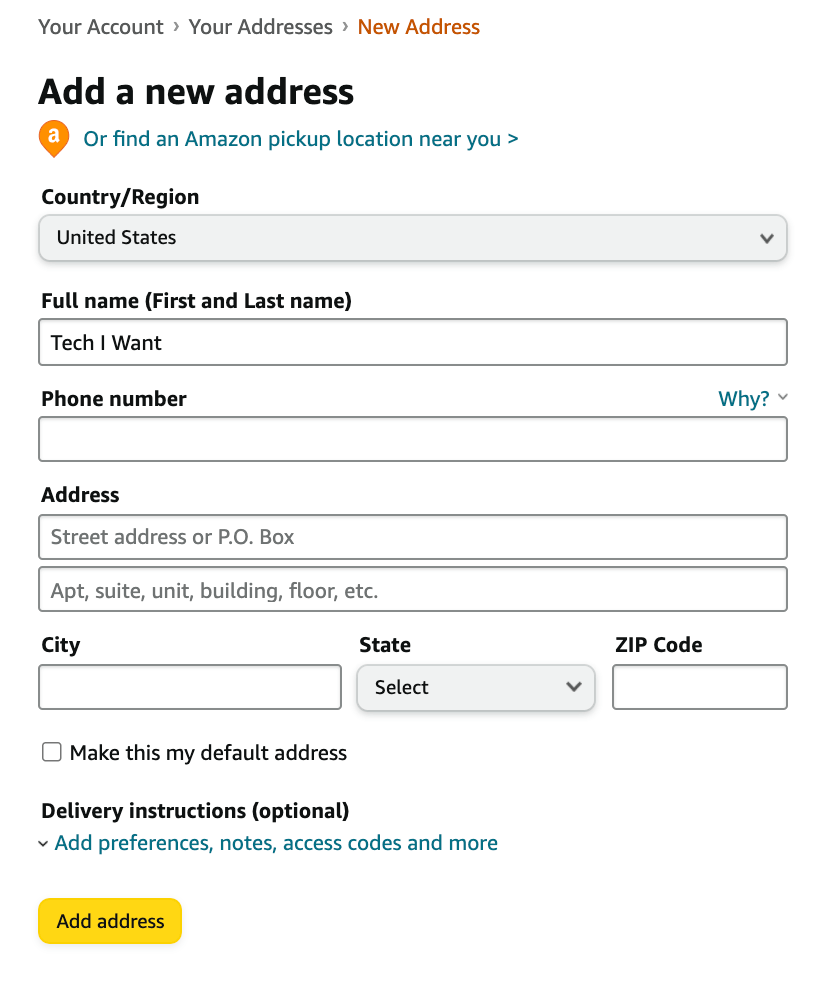 One last step away and you'll be ready to buy whatever is in your cart: setting up your shipping addresses. All you need to do is go to the Your Addresses page and add as many addresses as you see fit. Storing them this way will make the checkout process faster in the future.
After you've set up your wallet and addresses, in the future all you'll have to do is select the payment method you want to charge to and the address that you want to have the items sent to via the dropdown menu.
By the way, if you aren't keen on having Amazon packages sent directly to your place of residence, you might be interested in making use of the Amazon Locker feature. With Amazon Locker, you can pick up your items at an Amazon Pickup Location near you. Use the Amazon Pickup Location Search Tool to find the closest one.
How To Buy Safely On Amazon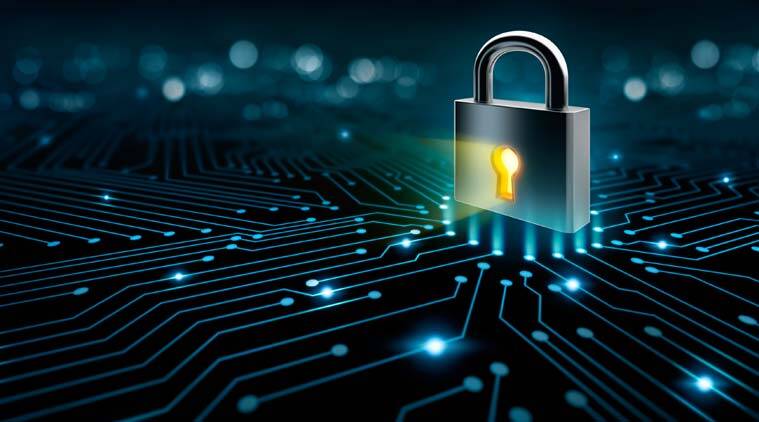 In theory, Amazon sounds pretty amazing, but I would urge you to use caution when shopping on Amazon. There are plenty of scams to be aware of with counterfeit items, fake reviews, and off-brand products that falsely advertise as their popular counterparts. And as mentioned earlier, while most merchants offer a fair return policy, there's no guarantee that they all follow the same rules.
That being said, you may want to filter your items so that you only see those that are being sold by Amazon. This will likely improve the quality of the products you'll be shown, lowering the risk of less relevant and lower-quality results.
Thankfully, there are tools out there to help weed out fake reviews. At a glance, a product might seem like it has raving reviews, but upon a second look, you might realize that the numbers are skewed. Tools like ReviewMeta and Fakespot help to take into account any potentially unnatural reviews, giving you a better idea of whether the reviews are legitimate or not.
You can tell if a product on Amazon is reliable and trustworthy when you take a deeper look at things like the Seller's Name, the Manufacturer, and Product Details and if the product is Fulfilled by Amazon or not.
Is Amazon Prime Worth It?
You can qualify for free delivery for eligible purchases that add up to $25 or more. Otherwise, you'll have to cough up some extra dough for delivery. That is unless you decide to sign up for an Amazon Prime membership.
Becoming a Prime Member costs $12.99 per month (plus taxes) or $119 per year (plus taxes), but it comes with many benefits including free next-day shipping for eligible purchases, movies, TV shows and music streaming, one e-book per month from the Amazon Kindle Lending Library, exclusive shopping deals and selection, 5 GB full-resolution photo and video storage on Amazon Photos and more!
If you see yourself using Amazon regularly, then Prime might make sense for you.
You can give it a spin with the Amazon Prime 30-Day Free Trial, and test it out before committing to anything. There are also discounts for College Students and through Qualified Government assistance programs including SNAP, WIC, and TANF (you can learn more about qualifying programs here).
How To Find The Best Deals On Amazon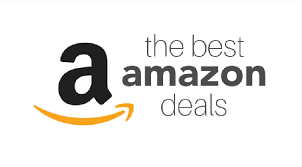 Given that Amazon is by far the largest online retailer, there are so many interesting deals to be found.
To begin with, Amazon's prices are already considered to be some of the lowest around, but if you take advantage of different offers, daily deals, coupons, special sales, and more, you'll find that you can really walk away with some great bargains!
Here are some ways you can get cheap things on Amazon.
Deals of the Day
Check out the Deals link at the top of the Amazon page to find out what items are on sale.
Deals of the Day are items that are on sale for just 24 hours. Depending on the item, you can save anywhere from 20 to 90 percent off the original prices. There may not be a huge selection, but pay attention to it often enough and you could really save some cash and find cheap things on Amazon!
Lightning Deals
Lightning deals are for those who are quick on their feet. These deals are for a very limited time and are in limited quantities too!
The sale ends as soon as they either run out of stock or the time runs out. But you can really get a bang for your buck if you keep up with these lightning deals, which could save you anywhere from 60 to 80 percent off!
Another added benefit of being a Prime member is that you would get a 30-minute head start on all Lightning Deals.
Coupons

If you're a coupon clipper in real life, then you'll be happy to know that Amazon has a Coupons Page that you can take advantage of.
The majority of the goods listed here fall under the categories of household goods or electronics, but can also include other items as well. Clipping coupons can save you anywhere between 5-15 percent on goods and will be automatically applied when you make the purchase.
Just be aware that the coupons won't be active forever. If you don't purchase the item then and there, it might expire when you come back.
Amazon Warehouse

Few users are aware of the option of buying from Amazon Warehouse. Here you can find discounted items that have been either opened or refurbished.
Ever wondered what happens to items that have been purchased and then returned? If they are in mint condition, they get sent to Amazon Warehouse, where you can potentially buy them at some of the steepest discounts around.
Navigating Amazon Warehouse to buy Amazon Returns can be a bit difficult for the novice user, which is why tools like The Forklift are around to simplify the process. It's a great method for finding some really cheap things on Amazon.
Buying used on Amazon can really save you a lot of cash in the end, and more often than not, the quality is hard to differentiate from something that is brand new!
Amazon Outlet
Similar to Amazon Warehouse, Amazon Outlet is a "secret" section in Amazon filled with plenty of savings that are up for grabs.
The difference is that instead of returned items, the products listed in Amazon Outlet are the overstocked and clearance items that just have never been sold. No need to worry about quality here, as the items aren't opened or refurbished. They were simply overproduced, undersold, and out of season.
Unclaimed Amazon Packages For Sale
The unfortunate reality is, sometimes packages get lost or misplaced. What few people know is that it is possible to purchase unclaimed Amazon packages for a discounted price. If these packages don't reach their intended destination, they can be purchased at an auction.
One website where you can find these deals is Liquidation.
This method though comes with its own set of risks. There is nothing to assure quality and safe delivery. In short, it may offer some really affordable prices, but it is a try at your own risk type of deal.
How To Get Free Stuff On Amazon
Believe it or not, there are actually ways to get things from Amazon completely free!
Some items are actually free for all, if you know where to look. These include thousands of Kindle Books that are available for all (just search "for free" and voila). You also can find thousands of free songs to listen to and download on Amazon Music.
And if you are a Prime Member, then you have access to even more free goodies including free audiobooks and free cloud storage!
Other easy ways to get free stuff is via third-party websites, like Cashbase, where you can sign up, shop, wait for the delivery and then get your cashback reimbursement via PayPal!
A similar website is AmZDiscover which connects sellers with customers who regularly review products. Fill out a form and if you are accepted and approved, then you can expect to receive products in exchange for reviews.
Amazon also has an early reviewer program called Amazon Vine, which is invite-only.
The program is intended to generate reviews that are honest and unbiased for those products that are newly listed on Amazon and could do with an influx of reviews. You can start building up your reputation by submitting genuine reviews for your purchases on Amazon.
You never know, you might get noticed and get an invite to start getting items for free in exchange for your honest reviews!
Extra Tips On Buying From Amazon
Saving on Shipping Fees
If you want to avoid signing up for an Amazon Prime membership, but you don't want to cough up the extra fees for shipping, the best route to take is to wait until your order comes to a total cost of $25 or more. This way you'll be able to take advantage of the free standard delivery of 5-8 business days. It's truly one of the best ways to get free shipping without Amazon Prime.
Keep in mind that mostly those orders that are either fulfilled or shipped by Amazon are eligible to count towards your free shipping. Even adding one product that is ineligible might spoil the eligibility for the entire order, so keep your eyes peeled for those potential snags.
Another thing to keep in mind is that the delivery address must be within the United States to qualify.
Tracking Price Histories
Unless you are spending every waking moment on Amazon, it's not likely that you will remember when the price on an item you've been eyeing has changed, or by how much. How will you know if the "deal" you are getting is actually a deal? There are a number of tracking apps and websites that can help you make your decision on whether or not now is the best time to complete your purchase.
These tools include CamelCamelCamel where you simply copy/paste the link to any product page in the search bar to see the entire price history of that product from the moment it was listed on Amazon. The Camelizer is the extension version for browsers like Chrome, Firefox, and Safari.
Similar tools are Honey, Keepa, and Waatcher. Honey, for example, not only tracks price history but also stores a wealth of coupon/discount codes for all kinds of e-commerce sites, including Amazon!
Amazon Buy Now Pay Later
Amazon Pay Later is an option for those who want to get instant credit via a completely digital process. This method is for purchases using EMI on Amazon.in.
With Amazon Pay Later, you don't need to provide credit card details, there are no cancellation fees, and there are no pre-closure charges. You can find more details on how to register, the availability, limitations, and the process here!
How To Exchange On Amazon
The process of returning or exchanging an item you've purchased on Amazon can vary depending on the seller/manufacturer and who has fulfilled or shipped the package.
In some cases, you may need to return the original item and place a new order (taking on the delivery prices of getting the item shipped back) and in other cases, you can go through the process via the Return or replace items section in the Your Orders page. Here, you can follow the step-by-step process of submitting your reason for return.
Be sure to return the original item within 30 days of being shipped in order to avoid getting charged for both items!
Buying In Bulk From Amazon

If you have your heart set on buying in bulk, then the Bulk Supply Store on Amazon will be something that interests you.
Amazon tries to make things convenient not only for retail buyers but for businesses as well. Open an Amazon Business account and have access to playing bulk orders for products that are in completely new condition!
Buying From Amazon In Different Countries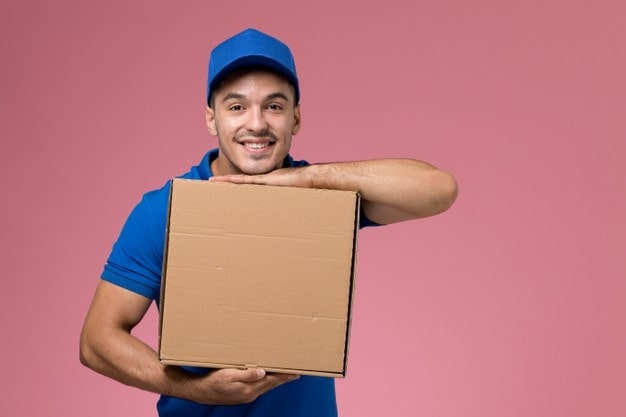 Ever wanted to buy a gift for a friend living in a different country, from the comfort of your own home? Amazon makes it possible for you to buy products from the local Amazon website and have them delivered to their address.
Sometimes an item that you are looking for is cheaper on a different country's Amazon page than the one you are living in. There are many reasons why sometimes buying from Amazon in a different country makes more sense, but the process doesn't have to be painful.
Understandably, if you were buying from Amazon Japan, for example, you would be faced with the difficulty of navigating the Amazon website in Japanese. Sometimes you can change the language settings to English, fingers crossed. Also, there's no guarantee that shipping to your address will be available when purchasing from a different country's Amazon.
Finding the links is not difficult. Here is a list of commonly used countries that Amazon operates from.
Buying From Amazon In Short
Online shopping is incredibly convenient, and can often save you lots of money. The process doesn't have to be daunting, and I certainly hope that this guide helped you to understand some of the ins and outs of buying from Amazon.
Now the question is, what do you want to buy on Amazon? What are things that you need from Amazon? From TVs to phones, clothing to watches, you'll be able to find it all on Amazon's online marketplace. 
Make sure that you shop safely, and take advantage of deals where you can! Happy shopping!