key advantages
Connect with Unlimited Devices with Bluetooth 5.2
Both Transmitter and Receiver — Wireless Anywhere
Low latency & Lossless Audio Codec
Bluetooth Amplifier for Hearing Aids
estimated
delivery
January 2022
Do you ever think about sharing audio to unlimited devices?
Do you get frustrated by the latency and lossy compression?
NEXUM developed a Bluetooth audio adapter named VOCE, which may have the potential to solve these problems.
It is a small wearable device that is a wireless adapter for surrounding sound speakers. Let's see how it performs when we test it against the 4 Tech I Want Criteria.
The Product
Innovation
Is this a truly new product that you can't find on the market? Or this a product that defines an entirely new product category. In some cases, the combination of several features into one or the introduction of a new feature to an old product are also considered to be an innovation.
This Bluetooth audio adapter received an innovation score of 7 because it is the first-ever lossless LE audio transmitter and receiver. I looked all over Google and Amazon and I couldn't find any products similar. It enables unlimited audio sharing, and it is also very tiny and lightweight, which may make its usage extra comfortable. 
By connecting the Bluetooth audio adapter to your headphones, you will be able to keep the noise down, enjoy your life and let others sleep, so video gamers who like playing at night and not disturbing roommates or family members might like this device. 
Moreover, NEXUM teamed up with MStream Audio CODEC HD's creators to bring wireless lossless audio to its audio devices and improve the audio sound solutions. VOCE supports 16bit/44.1kHz, 16bit/48kHz, 24bit/96kHz, and 24bit/192kHz Ultra HD audio quality. The codec supports bit rates from 80Kbps to 1Mbps when using the adaptive mode. 
One of the critical technologies used in the Bluetooth audio adapter is the LC3. It enables Bluetooth audio to match the HiFi audio experience and at the same time offers lower power consumption. 
Other features that show the potential of VOCE are the built-in microphone, DAC, amplifier, the 5.2 Bluetooth version, and the Back clip design. The backers have all the right to be a bit skeptical as this is a completely new technology. 
Competitiveness
How much better is it than the competition? Is it faster? Bigger? Cooler? More affordable? There needs to be a solid reason why you should back this project over any other.
| | VOCE | ZIIDOO | XTRAL |
| --- | --- | --- | --- |
| Price | $79 (k) | $26.99 | $32.99 |
| Bluetooth version | 5.2 | 5.0 | 5.0 |
| Broadcast technology | ✅ | ❌ | ❌ |
| Built-in HiFi DAC | ✅ | ❌ | ❌ |
| Display | ❌ | ✅ | ✅ |
| Battery life | 24H | N/A | 20H |
The high price of VOCE is understandable as it has many features which other models lack. 
The Bluetooth version is newer on VOCE, and the battery life is longer. It has broadcast technology and a built-in HiFi DAC, absent in the rest of the models. However, it lacks a display, which is probably one of the only weaknesses compared to ZIIDOO and XTRAL. 
Product Competitiveness Score
The Team
Reliability
How capable is the team? Have they developed something like this before? Do they have crowdfunding experience? Manufacturing experience? A lot of campaigns fail to deliver their product because they don't know what they're doing.
NEXUM, a company founded in 2013, is a team of passionate music lovers based in Taipei. The founder of the company is Yat Chung Yeung. However, we couldn't find much information about the founder as they don't have a Linkedin account. 
Luckily, NEXUM has had previous experience in crowdfunding. The last campaign for AQUA+ managed to collect $151,772 from 1,346 backers, and judging by the backers' comments, it seems like people liked it and are happy at how it turned out to be. 
This time, the Bluetooth audio adapter reached its goal within 2 hours, which is impressive and shows its potential.  Based on the average time it takes tech campaigns in tech to reach 100%, VOCE is a bit faster. 
Attitude
How transparent are the campaigners? Do they give their backers valuable updates on their progress? Do they engage with their backers? Crowdfunding is all about community, sharing information, and building a meaningful relationship with the people who fund your project.
While looking at the comments, I noticed that backers received answers mainly in a day, which is normal. Although, the best would be if the answers were there within 10 hours. 
The answers are pretty polite and friendly.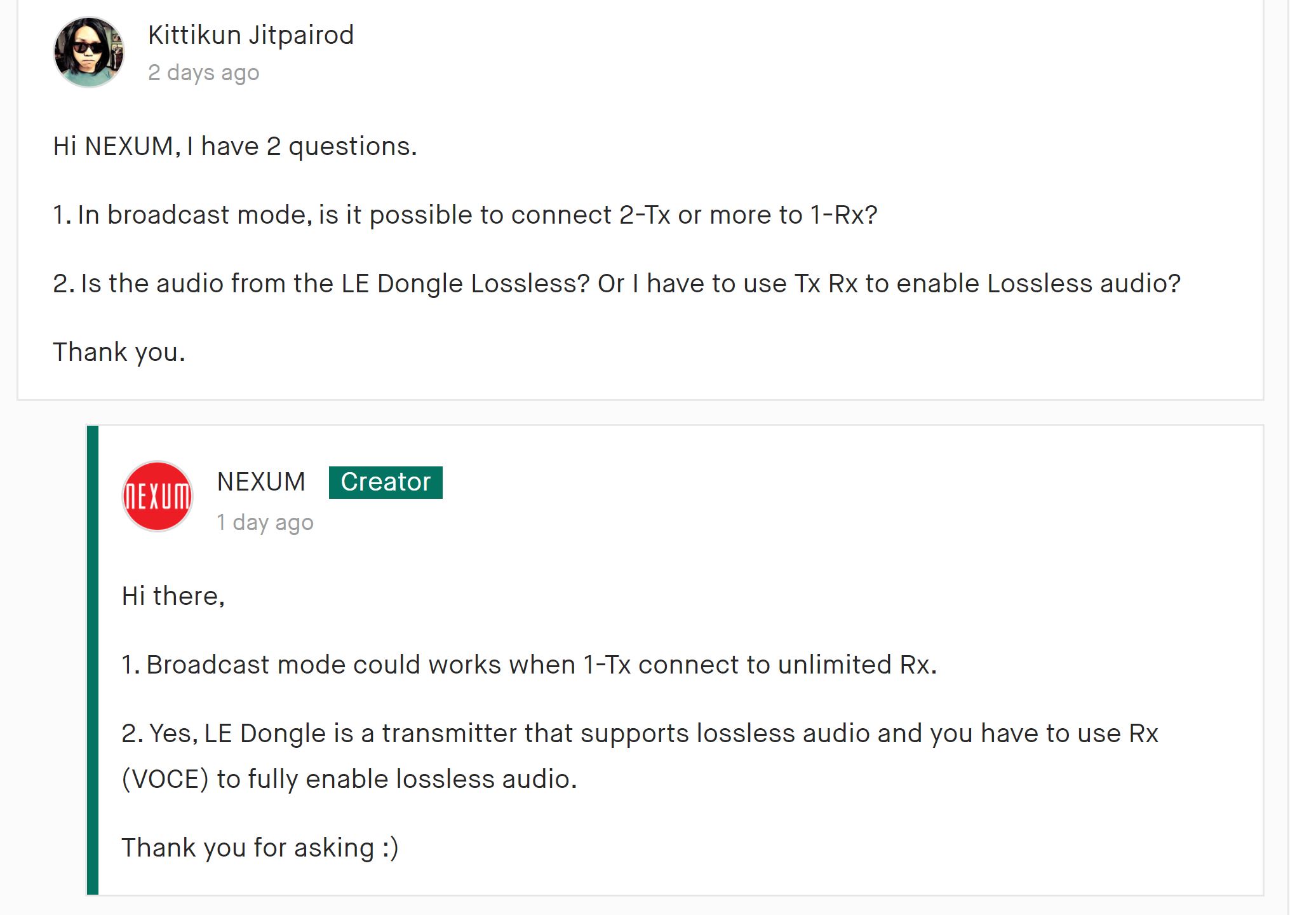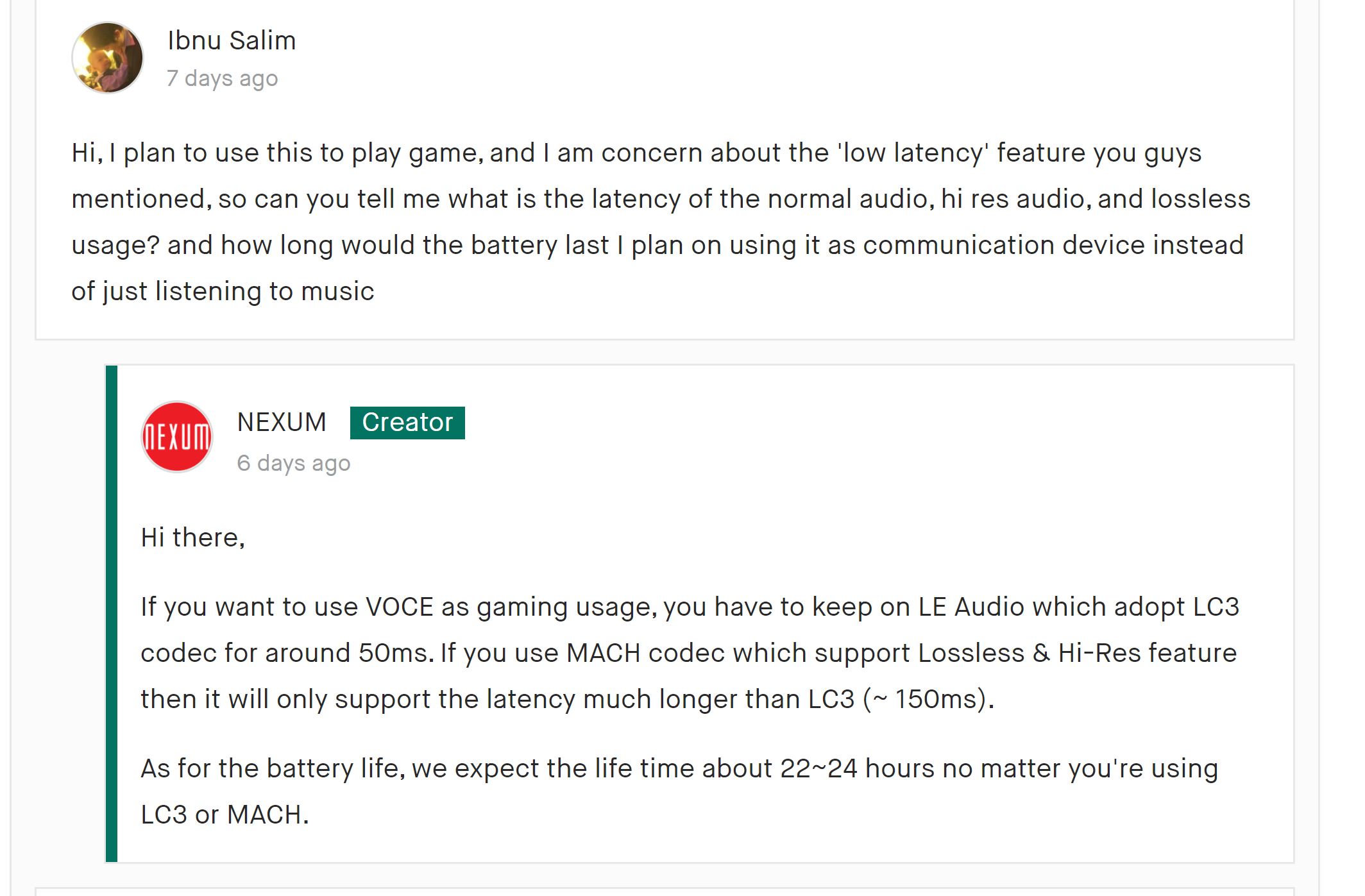 Conclusion & Public Opinion
In my opinion, we can consider this  Bluetooth audio adapter revolutionary. 
It is revolutionary because it offers unlimited audio sharing, longer battery life, and we have never seen this before.
A tiny Lossless LE audio and broadcast transceiver which has the low latency feature that simultaneously provides low power consumption makes the product more desirable for the backers.
TIW Total Score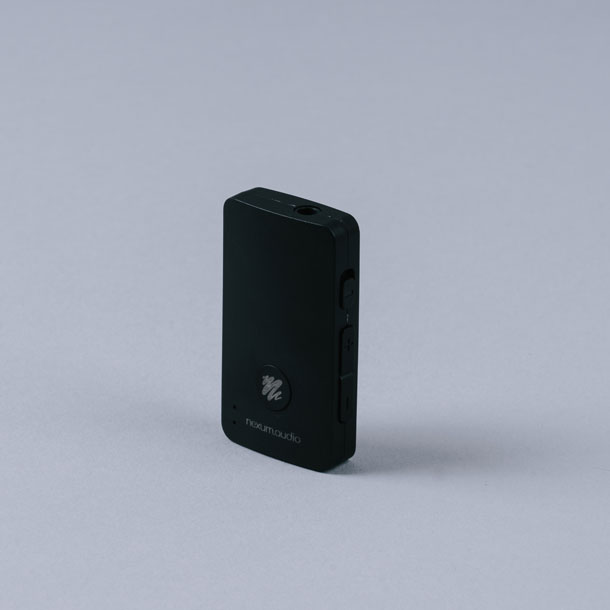 VOCE
VOCE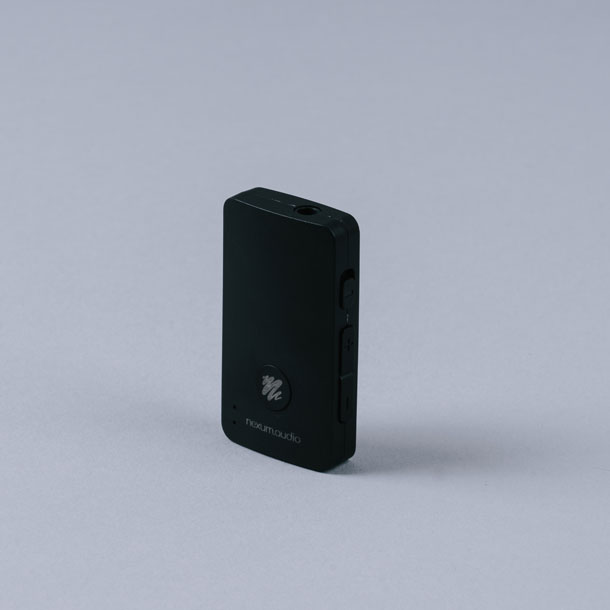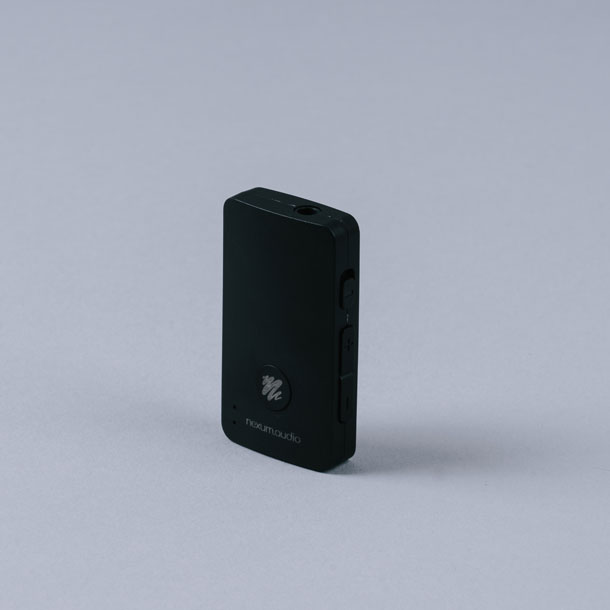 Limited time offer
d
·
: :