Meet your perfect travel companion

The most convenient 65W universal travel adapter with GaN technology to provide enough power to quickly charge any of your devices.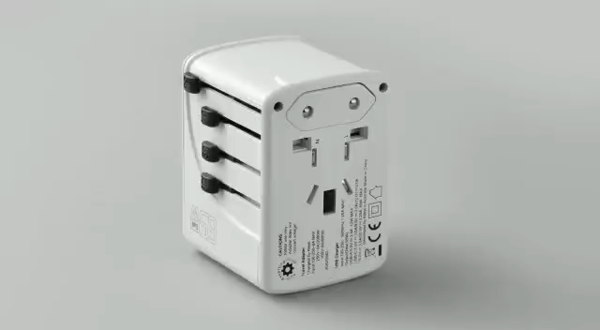 Amazing Convenience Anywhere
Powered with the latest GaN technology your Allest delivers ultra-fast charging virtually anywhere you go. Thanks to foldable plugs you can easily transform it to any adapter in a few minutes and enjoy the convenience of carrying one charger for all cases.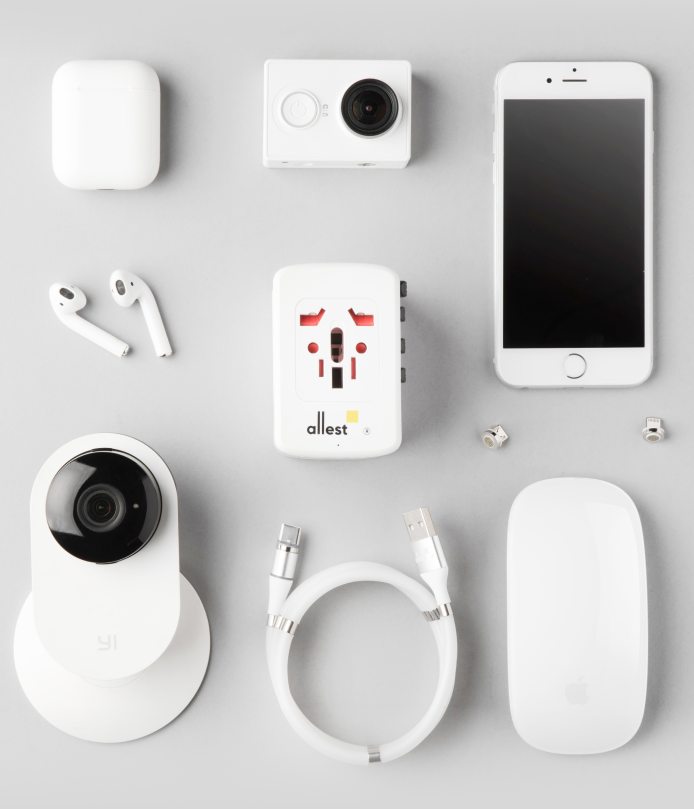 Equipped with the most advanced technology, Allest delivers optimized charging to any mobile device — laptop, mobile, tablet, smartwatch, etc. Your Allest supports the programmable power supply (PPS) allowing you to fully and quickly charge any of your mobile devices.
Enter your email here and be the first to get notified once Allest goes live on!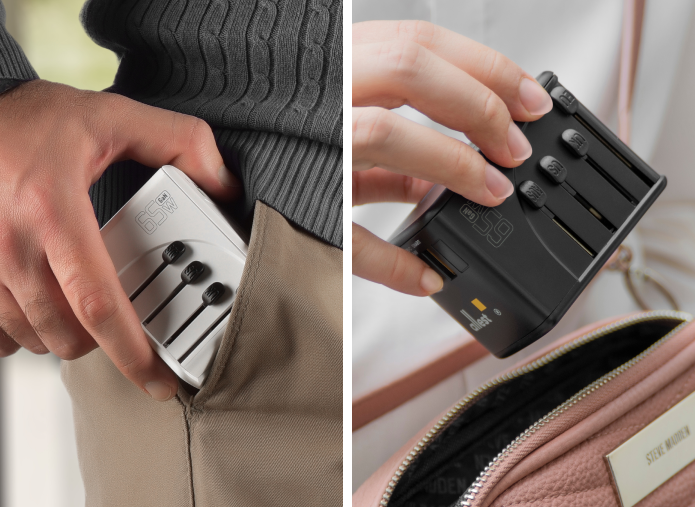 Effortless Pocket-Friendly Design
Featuring a pocket-friendly and lightweight design, Allest offers fast and efficient charging experience at home, office or during trips. Thanks to its narrow-body your Allest can easily fit in your bag, and between large charges.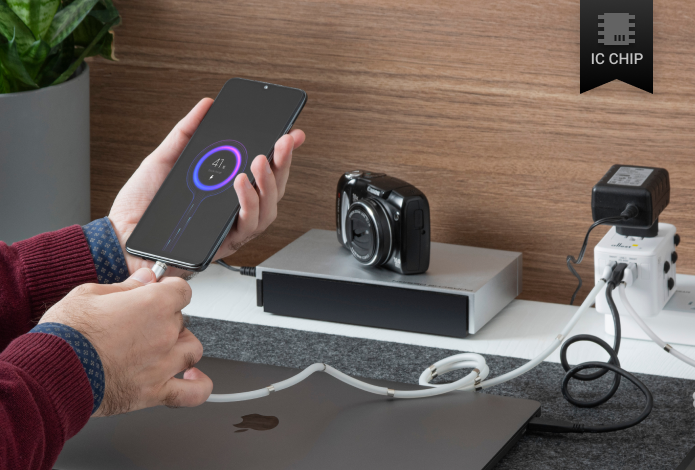 Device Smart Identification
Allest comes with the most advanced built-in IC chip allowing easy and quick recognition of the electronic device attached.
It's also capable of providing the required power output of your electronic device to charge it as fast as possible.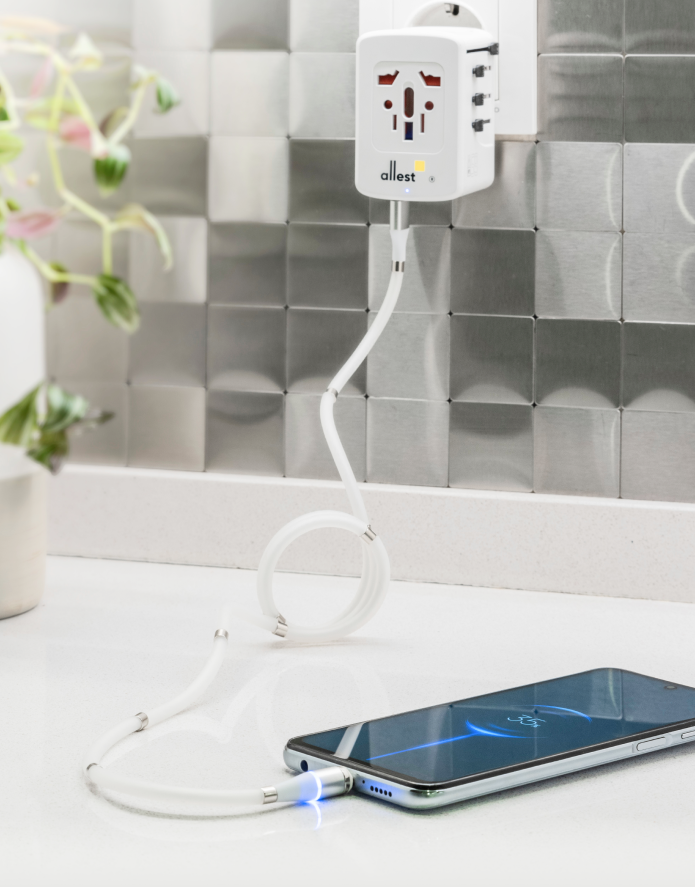 Thanks to the auto-resetting fuse solution you can stay safe that your adapter and your devices are protected from overcharging, overvoltage, overcurrent, short circuit, undervoltage and temperature changes.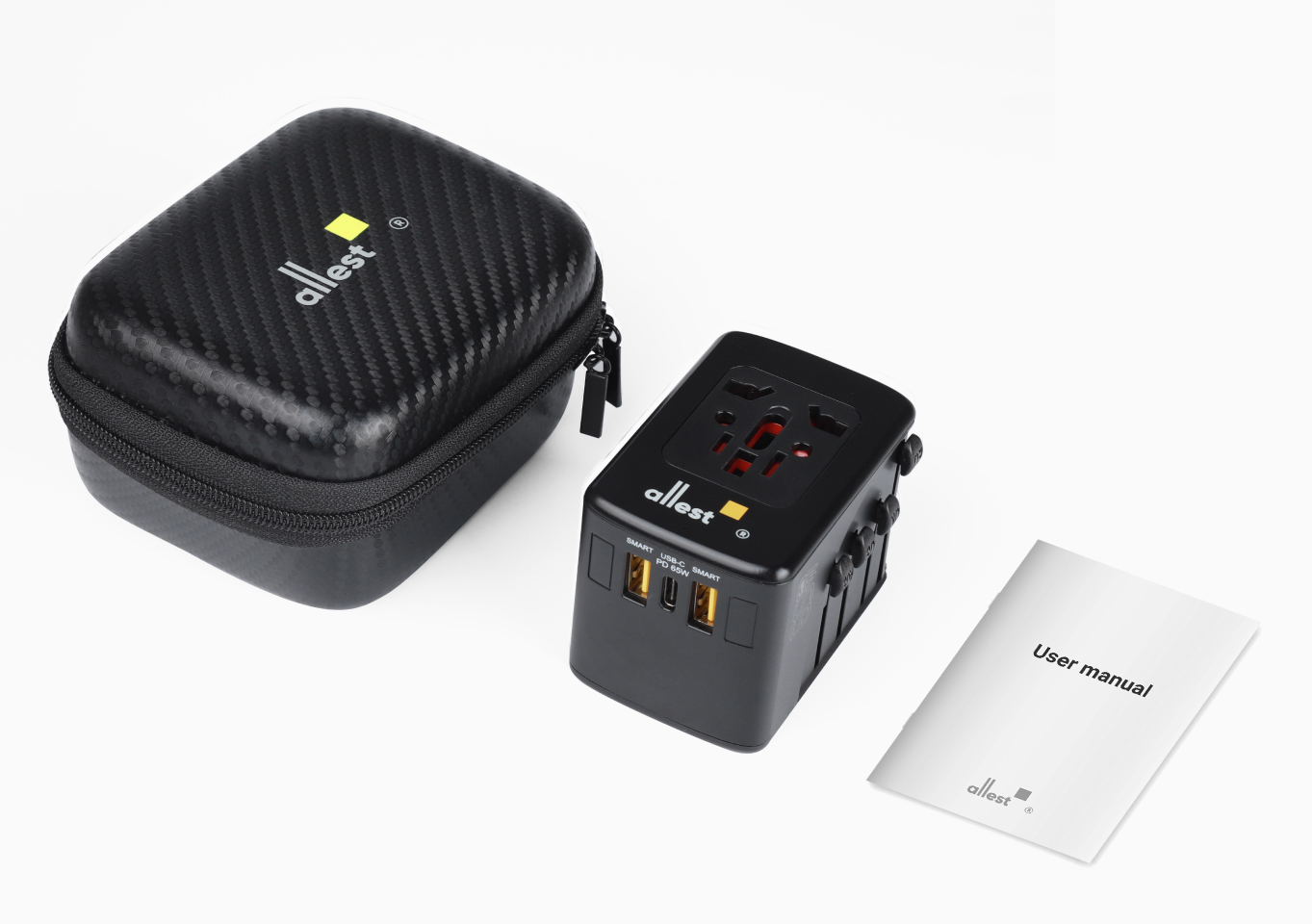 Travel adapter
Hard case
User manual
Enter your email here and be the first to get notified once Allest goes live on!
Allest. all rights reserved 2021