key advantages
ALPD® 4.0 Triple Laser Technology
Rec.2020
3D, Alexa & HDR10
estimated
delivery
January 2022
The smell of the popcorn, the dimmed lights, the cold drink in your hand; there's nothing quite like the cinema.
Making one's own private movie house can be a lot easier than you think (if you have the money, of course).
Now you might not believe us but Vava, a established campaigner just launched what seems to be the best great short throw projector, and of course, we need to review it here at Tech I Want.

In this review, we will look at the features that this 4k short-throw projector offers and compare it to others on the market. Grab your snack, and enjoy this cinematic review.
The Product
Innovation
Is this a truly new product that you can't find on the market? Or this a product that defines an entirely new product category. In some cases, the combination of several features into one or the introduction of a new feature to an old product are also considered to be an innovation.
The VAVA Chroma uses cutting-edge triple laser technology and ALPD 4.0 to deliver striking visuals with precise color accuracy and a 106% rec 2020 color gamut. Compared to the competition which I have found -the Samsung and LG LSP9T-  this product is innovative because the ALPD 4.0 Laser Tech is never seen before on any short-throw 4k projector.  
That means it works perfectly if you place the projector 7.2 inches away from the wall with no obstructions and messy wires. Unlike conventional projectors, the VAVA Chroma supports HDR 10, allowing deeper colors, higher contrast, and sharper imagery. Enjoy epic visuals in your living space on a dazzling display of up to 150 inches. With 2500 ANSI Lumens brightness, witness impeccable detail, even in well-lit rooms. 
Nevertheless, The LG HU85LA and Samsung LSP9T are slightly brighter (2800 ANSI and 2700 ANSI, respectively) than the VAVA Chroma; however, The VAVA has more laser life. After some research, I found out that the VAVA Chroma has compromised brightness a bit to offer more streaming hours.
With its 25000 hour lamp, the VAVA Chroma gives you years and years of non-stop entertainment. The laser light of the VAVA Chroma projector is reflected off another surface, significantly reducing eye strain compared to direct light from a tv. 
To match the incredible display, theVAVA Chroma brings cinema level surround sound experience through a built-in Harman Kardon soundbar and Dolby-powered audio. That's three times more powerful than a standard tv. Moreover, when you look at the other competitors, none of them offer a high-quality speaker like VAVA; and that makes the VAVA more innovative than its competitors.
The built-in voice control makes your experience even more seamless. Just ask Alexa to search for shows, change the channel, control your smart home devices, and more, all from the comfort of your couch. The other short throw 4k projectors, such as the Samsung and the LG, also come with voice control, so nothing much innovative here (only the Samsung LSP9T doesn't support Alexa.)
Competitiveness
How much better is it than the competition? Is it faster? Bigger? Cooler? More affordable? There needs to be a solid reason why you should back this project over any other.
| | VAVA Chroma | Samsung LSP9T 4K | LG HU85LA 4K |
| --- | --- | --- | --- |
| Resolution | 4k | 4k | 4k |
| Lumens | 2500 ANSI | 2800 ANSI | 2700 ANSI |
| Laser Life | 25000 hours | 20000 hours | 20000 hours |
| 3D | Yes | No | No |
| Speakers | 60W Harman Kardon Speakers | 40W | 5W + 5W Stereo |
| ALPD 4.0 Laser Tech | Yes | No | No |
| Price | $2799-2899 (Indiegogo price) | $6499.99 | $4999.99 |
The VAVA Chroma comes equipped with ALPD® 4.0 Laser Technology, RGB Plus lasers, and Dolby audio. You will be able to hear every detail from all angles in crisp clarity, even when playing games or watching movies at higher volumes. Also, the speakers are pretty powerful, coming at 60w made by HARMAN/KARDON, LLC.
Moreover, when it comes to screen size (it does matter, right?), the VAVA Chroma offers the most with 150-inch screen space. The Samsung projector offers 130-inch screen space, and the LG projector offers 120-inch screen space. VAVA definitely takes the cake when it comes to screen size. Also, out of the three, It is promised to be the cheapest one.
However, I would say that the Samsung and the LG projectors have a more slick and simple design when it comes to looks. They seem much simpler and less complicated than the VAVA Chroma. You will probably pick the Samsung or the LG over the VAVA Chroma if you're a minimalist.
To sum up, I decided to compare these 3 because they offer the same technologies overall, however, the VAVA Chroma projector is more innovative; mainly because of the ALPD 4.0 Laser technology. Also, they are around the same price range In the general market, there are way better projectors but they are not 4k laser projectors.
Product Competitiveness Score
The Team
Reliability
How capable is the team? Have they developed something like this before? Do they have crowdfunding experience? Manufacturing experience? A lot of campaigns fail to deliver their product because they don't know what they're doing.
The VAVA team has been making waves in the industry for years. The company was established in 2015, and ever since, they have been delivering innovative technology. In 2016, their innovative designs and unwavering commitment to quality led them straight into becoming an international success story with a Red Dot Award under their belt already.
The VAVA team is overjoyed by the success of their 4k laser projector crowdfunding campaign, which has already raised more than $4 million. With 1,688 individual backers and awareness spreading quickly through social media platforms like Facebook & Twitter, they reached $3 million in four hours.
While there is no timetable for mass production or shipping, the company has informed its backers that their pre-ordered Chroma projectors will be delivered by January 2022.
Moreover, looking back at their previous campaigns, they have managed to deliver the products to the campaigners. So no worries about receiving your product.
Attitude
How transparent are the campaigners? Do they give their backers valuable updates on their progress? Do they engage with their backers? Crowdfunding is all about community, sharing information, and building a meaningful relationship with the people who fund your project.
The company's attitude is very friendly and polite to all of its backers. They take the time to answer any questions that might come up, which helps make sure you have a positive experience with them.
Their response is friendly enough but seems slightly templated. They could do more to really butter up their backers.
Them wishing their backers to have a great day is actually making me have a great day.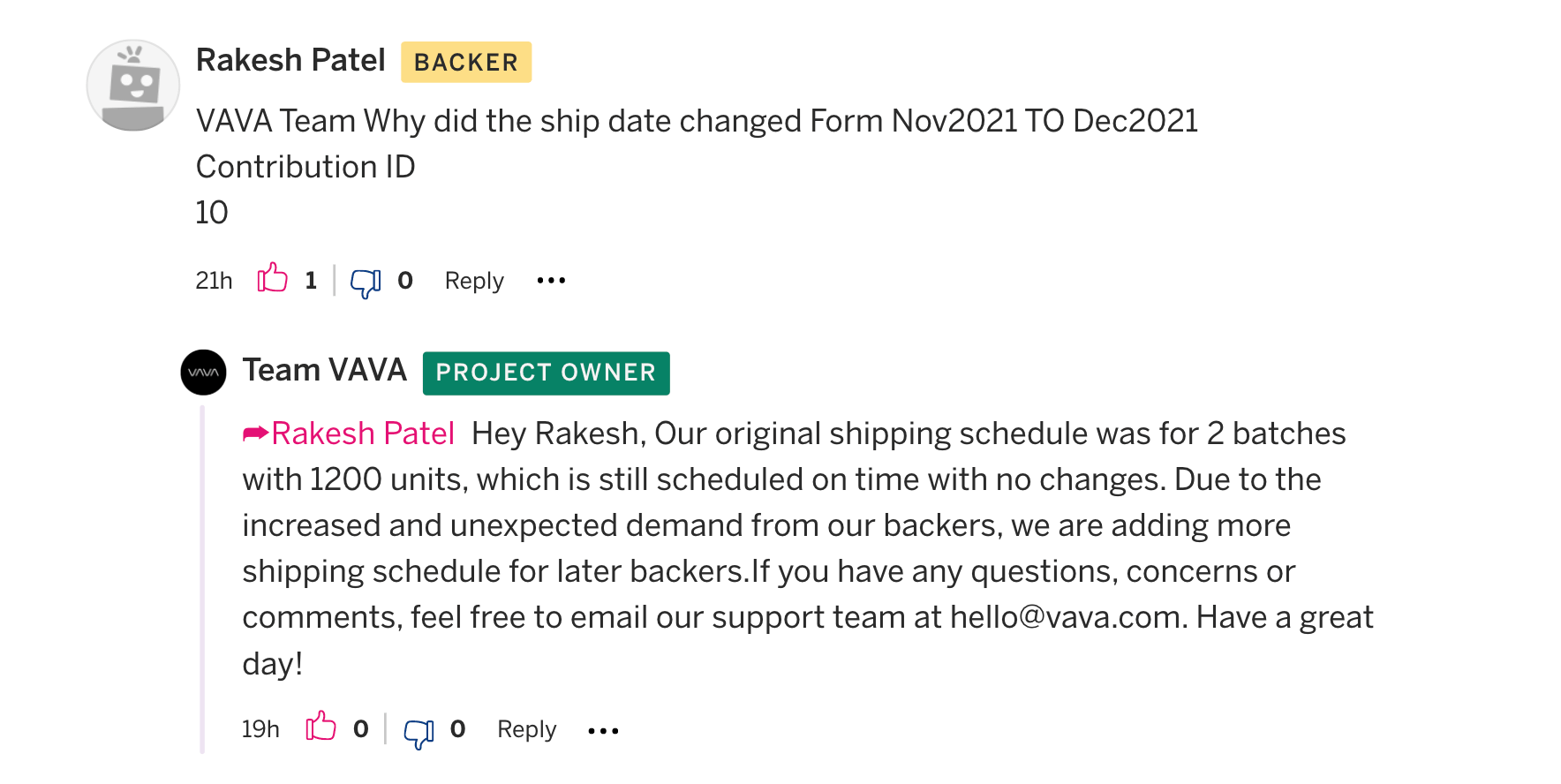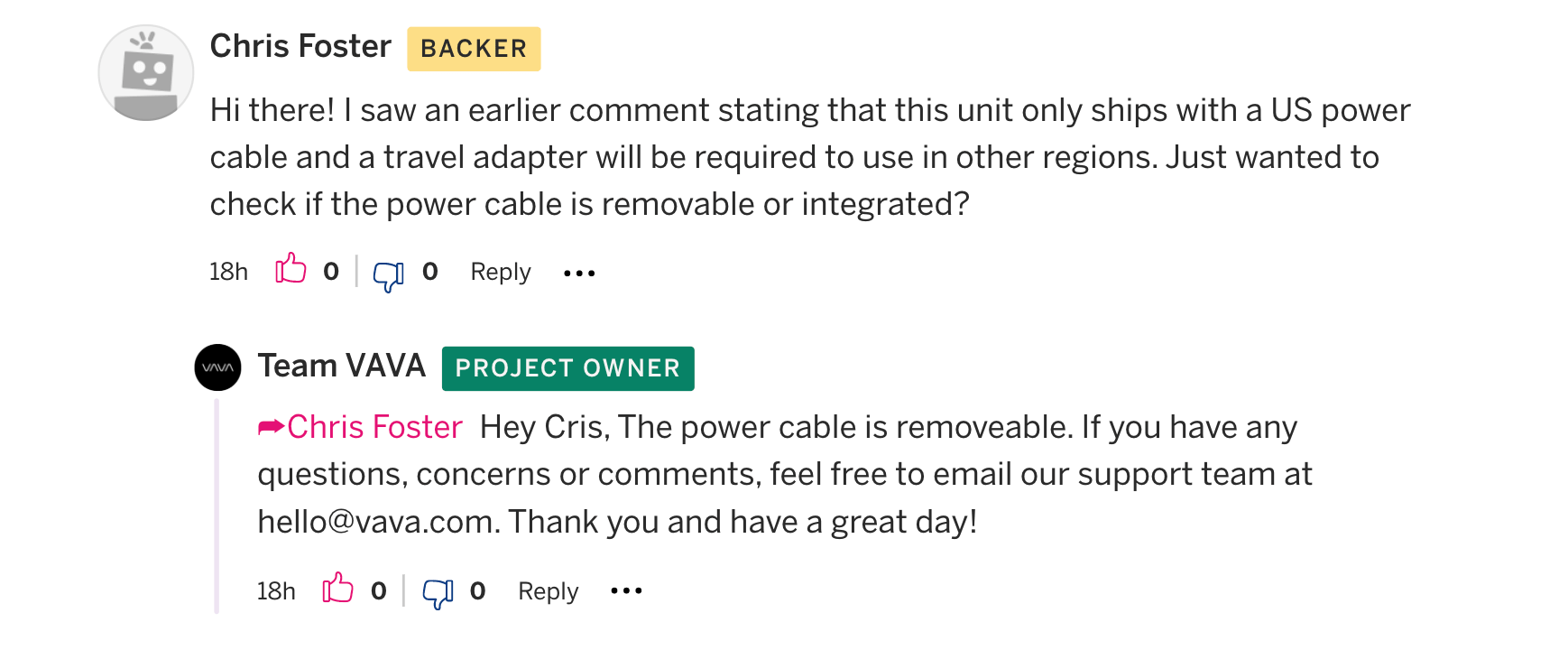 Conclusion & Public Opinion
By thoroughly examining the VAVA 4k laser projector, we are almost sure of its success. Simply looking at the fact that they have gathered $3 million within 3 hours is really impressive.
It is innovative cause it is the first-ever ALPD 4.0 triple laser projector, with HDR 10, Rec.2020, 3D, MEMC, Alexa voice control, and 60W Harman Kardon Speakers.
[judging from the pure experience and success of the campaigners, we know from their previous campaigns that they make high-quality products and ship [fast/slow/don't ship].
A great cinematic experience at home? Say less and give it to me. Make sure to check out other innovative products on our website.
TIW Total Score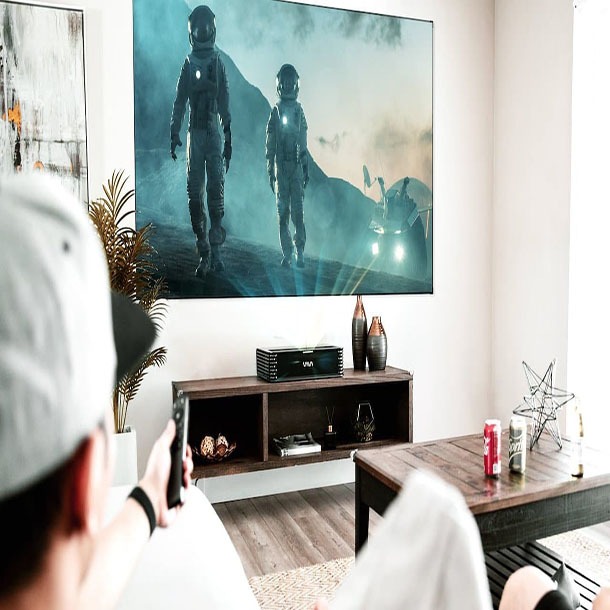 VAVA Chroma
VAVA Chroma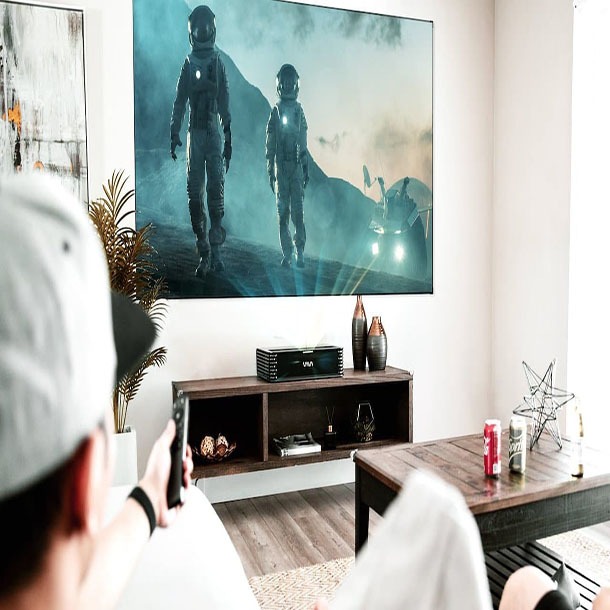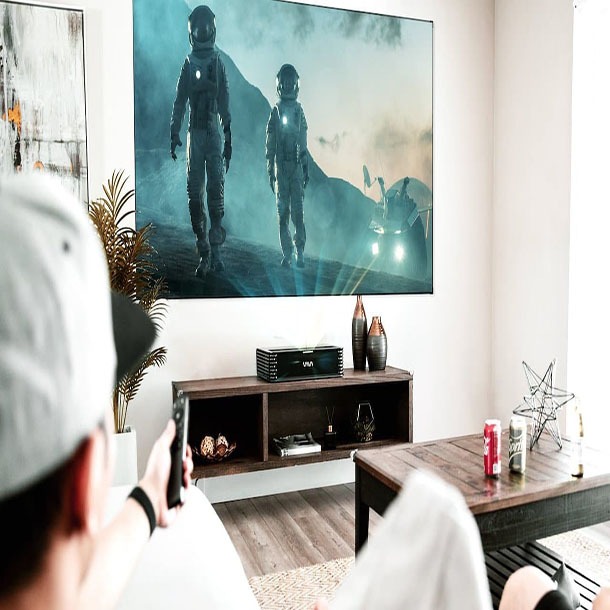 Limited time offer
d
·
: :