key advantages
Detachable bag
Modular Design
Hassle-Free Packing System
estimated
delivery
January 2024
LAX to DOH. Gym to Work. There is always a need to haul your stuff around. Chances are you have a gym bag for your sweaty shorts, a duffel bag for weekend trips, and a backpack for taking your laptop and lunch to work. That is quite the arsenal for something as simple of a task as carrying stuff around with you.
Hauling a backpack, duffel bag, and laptop case can look super awkward and all of those straps hanging on your shoulders can get really uncomfortable. You need something versatile and practical. 
Military backpacks are one of the best solutions in the market as they are durable and practical, but they look out of place and don't always have the best designs. Is there a way to carry your cake and eat it too? 
In this review, we will be going over SwitchUP, a modular duffel bag that you can use for all of your carrying needs.
The Product
Innovation
Is this a truly new product that you can't find on the market? Or this is a product that defines an entirely new product category. In some cases, combining several features into one or introducing a new feature to an old product is also considered an innovation.
Really, no one has ever thought of this? Having a duffel bag that also has a detachable backpack seems like something that the market would be full of but they are all cheaply made bags that need to be zipped together. Let me tell you, if there is one thing that is bound to fail it is detachable zippers. 
SwitchUP brings the power of magnets to make sure your bag stays put together wherever you go. The concept is beautiful, your backpack and duffel bag together, and once you need one you just detach it. The modular straps, variety of packing formations, and security features of the SwitchUP offer a completely thought-out solution for those who always need access to their stuff while on the go. 
If your iPhone already holds everything you need with you, this duffel bag probably will not seem that amazing to you but if you got your lunch break in 30 minutes, a demo product to deliver across town at 3pm, and a pickup game of basketball at 5pm, you know how troublesome it can be having to haul everything around. 
It is a reimagined storage system that focuses on synergy and efficiency, it underpromises and over-delivers.
Competitiveness
How much better is it than the competition? Is it faster? Bigger? Cooler? More affordable? There needs to be a solid reason why you should back this project over any other.
| | SwitchUP | MAXPEDITION DOPPELDUFFEL | BlackMember Boarding Kit Mini |
| --- | --- | --- | --- |
| Price | $147 | $190 | $389 |
| Volume | 60L | 57L | 30L |
| Material | Nylon | Nylon | Nylon |
| Ways to Carry | 3 | 3 | 2 |
| Detachable Backpack | ✅ | ❌ | ✅ |
| Magnetic | ✅ | ❌ | ❌ |
Don't these products function pretty similarly on paper? Yes, and we would be lying if we said that they blow every other modular duffel bag out of the water. It really boils down to how much better the SwitchUP performs at a lower cost. 
For the most part, it is hard to mess up designing a duffel bag. It would get a little more complicated making it also function as a backpack, but it isn't rocket science. Where SwitchUP takes things to another level is the attention to detail and offering real solutions that aren't just "sew more pockets on."
 Adding more compartment dividers into a bag does not give the bag more space, it just makes it difficult to store bigger objects. The kangaroo pouch, nothing fancy, on the SwitchUP really offers versatility that other modular duffel bags do not incorporate into the design. You can put your dirty soccer ball in the pouch, your cleats in the shoe compartment, and your sweaty shorts in the laundry bag, and still have room for your laptop, to-go lunch, and a fresh change of clothes. 
Could other duffel bags store all of this? Yeah, but you probably would not want to put all of them in one place. 
Could you leave one part of your duffel bag in the car and take what you need right from the modular backpack? Nope you would need another sports bag to carry your stuff if didn't have the SwitchUP. 
Don't even get me started on airport travel, no more having to haul around three separate bags, each with their own strap choking you around your neck. You can keep everything in one place when you want it, and separate them when you don't.
Product Competitiveness Score
The Team
Reliability
How capable is the team? Have they developed something like this before? Do they have crowdfunding experience? Manufacturing experience? A lot of campaigns fail to deliver their product because they don't know what they're doing.
Inorlo Ltd is the team behind SwitchUP. They tried a similar campaign for a similar product last year in 2022 but ended up canceling it. 
From their website, we can see that they specialize in product design. They have been making interesting cases for everyday products like phones, laptops, headphones, and other devices since 2017, and are stepping up with their first modular duffel bag on Kickstarter. 
We unfortunately could not find much information about the team itself on their website other than that they are verified on Kickstarter.
Attitude
How transparent are the campaigners? Do they give their backers valuable updates on their progress? Do they engage with their backers? Crowdfunding is all about community, sharing information, and building meaningful relationships with the people who fund your project.
This campaign is still in its early stages and their previous campaign, Shapeshifter, was canceled, so there is not much to judge off of. All of the comments in both campaigns are answered properly, and there are no glaring red flags that would scare anyone away. 
The page has great photos of the SwitchUP in action and a well-made third-party review of the modular duffel bag.
Conclusion
If you have stuff you always got to carry around with you and sometimes your one bag is not enough, seriously consider getting a SwitchUP. It truly is a well-designed duffel bag with so many options to carry it how you need it. 
This will save you so much hassle packing for travel, going to work, and especially those who play sports. Let's see if Inorlo has what it takes to deliver the modular duffel bag that can change the way we see the purpose of our everyday things.
TIW Total Score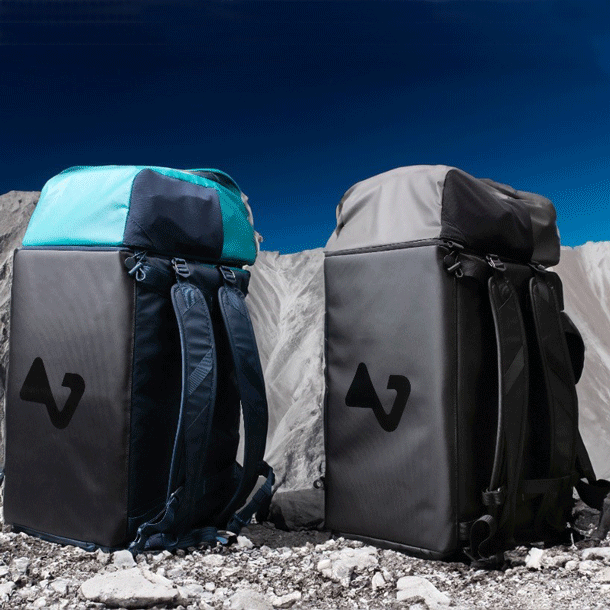 SwitchUp
SwitchUp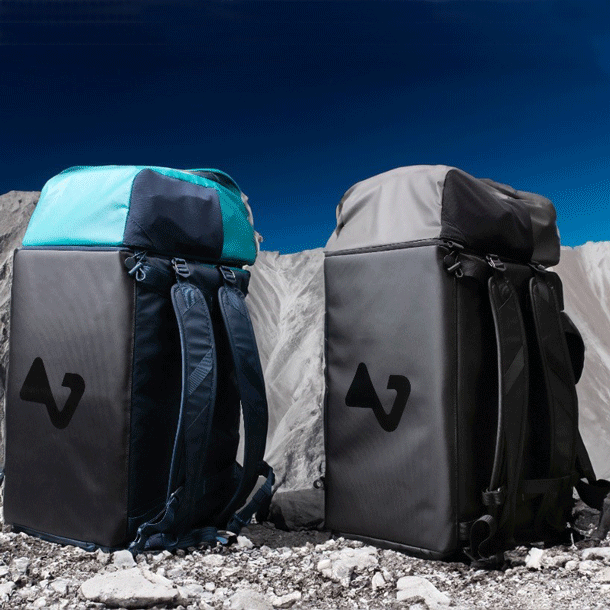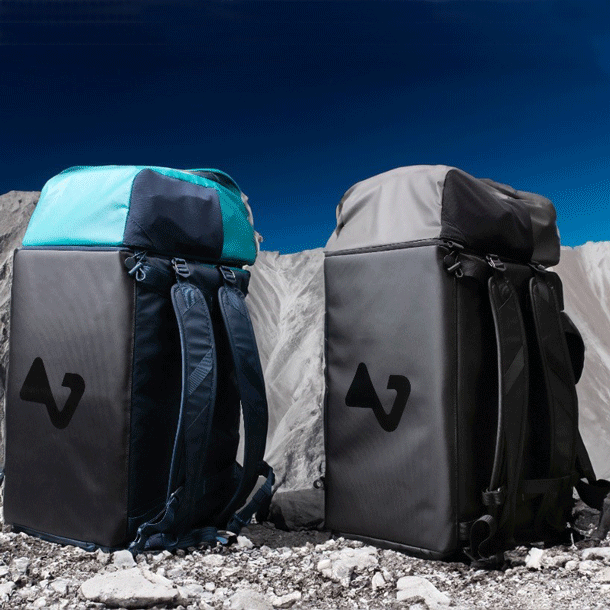 Limited time offer
d
·
: :