key advantages
Original hubless design
Autonomous LED headlamps
Keyless access & GPS tracking
estimated
delivery
March 2021
Reevolution Of The Bicycle
You wake up. You get on your hoverboard. You head to the bathroom for your disinfecting wind-cycle. The news of the year 2120 is played out loud. You zoom to get your custom breakfast. You're now outside on the platform, and there it is… Your Hubless Reevo eBike waiting to zoom you around to your desired destination.
Ready for the adventure? Get on and ride!
Make the bike lane your ultimate highway to the beach, trail, or city event while maxing out at a speed of 25 mph. Be aware though… if you happen to change your speed measurement to kilometers, you'll only be able to reach 25 kph. We don't make the rules!
Not only is it one of the most impressively designed bikes on the market, to include automatic front and rear night lights, but its smart tech will keep it secure literally everywhere. You're going to need… everyone is going to be looking at you!
The smart wheel lock, accessible with its built-in fingerprint scanner, will engage; keeping it in place while its motion detector alerts you when the bike has been touched.
So get going! You have places to be… The future awaits.
Check out Kickstarter's most funded Tech & Design category products of 2020 here!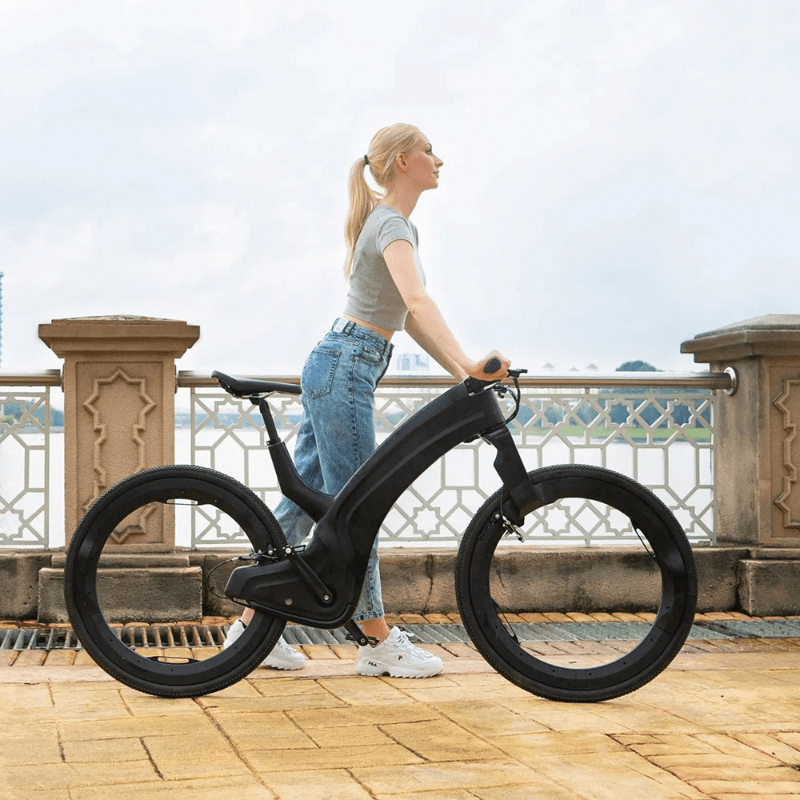 Limited time offer
d
·
: :