key advantages
Lightweight and Thin
Strong Magnet, Keeps Things Safe
Unbreakable Stainless Steel Material
estimated
delivery
September 2021
Have a problem with your personal things being all over the place? For example, not sure where to put your credit card or ID that are easily fetched? Or how to keep your workstation as tidy as possible and not like a bomb just exploded.
Then, say hello to our little friend, MagEasy. A hybrid workstation which combines two of every modern worker's daily essentials, the ID badge holder and the desktop organizer, into one effective, modular piece of kit.
The Product
Innovation
Is this a truly new product that you can't find on the market? Or this a product that defines an entirely new product category. In some cases, the combination of several features into one or the introduction of a new feature to an old product are also considered to be an innovation.
You may have seen similar products that can organise your desk and you are wondering now: "So? What's so special about this one?" Well, we did some research and here's everything you need to know
We tried finding similar products but to be honest, there wasn't anything that had all the features of the MagEasy. It is not common that we review a kickstarter product that has no direct competition but this time we are actually astonished. 
The main goal of the MagEasy team is to create a new hybrid workstation for various gadgets such as your smartphone, tablet, pens, etc. depending on how you use it and what you want to hold in it.
The Badge is an essential part and serves multiple purposes – it acts as your access card to enter certain offices, rooms or buildings. It can be used in case of emergencies, where you need help fast and you don't have time to fumble through papers and cards, looking for your identification badge. 
MagEasy is made out of durable material with a surface of PU leather that gives it a slick aesthetic touch.
Competitiveness
How much better is it than the competition? Is it faster? Bigger? Cooler? More affordable? There needs to be a solid reason why you should back this project over any other.
| Description / Name | MagEasy Hybrid workstation | Tiggy Bedside Caddy |
| --- | --- | --- |
| Price | $59 | $21.99 |
| Dimensions | 13.74 x 9.41 x 1.1 inches | 15.75 x 4.7 x 10.4 inches |
| Weight | 1.62 Pounds | 1.02 Pounds |
| Magnetic | ✔ | ❌ |
| Stands on desk | ✔ | ❌ |
| Material | Iron plate coated in PU leather | Polyester |
As you can notice, the MagEasy Hybrid Workstation is really unique in the field as the closest competitor to it is not even magnetic and kind of used differently in the house.
The closest competitor we could find, Tiggy Bedside Caddy, is more of handling storage that can be used for storing your laptop, tablet, books or accessories. 
Hence, MagEasy Hybrid Workstation can be used in a more professional atmosphere like your office desk or at home organising your important cards etc. This is a clear plus for many and we can personally see the MagEasy be a great solution for many people out there. 
Product Competitiveness Score
The Team
Reliability
How capable is the team? Have they developed something like this before? Do they have crowdfunding experience? Manufacturing experience? A lot of campaigns fail to deliver their product because they don't know what they're doing.
This is the second product for LHiDS in the crowdfunding field. Despite the fact that their previous product, MagEasy™: A Modular Magnetic Organizing Kit for Work & Live, had a lot of success, with more than 3k backers and over $300k worth of pledges, some people faced an issue with the delivery of the product, especially shipment tracking number (According to the Kickstarter page). Facing logistics problems.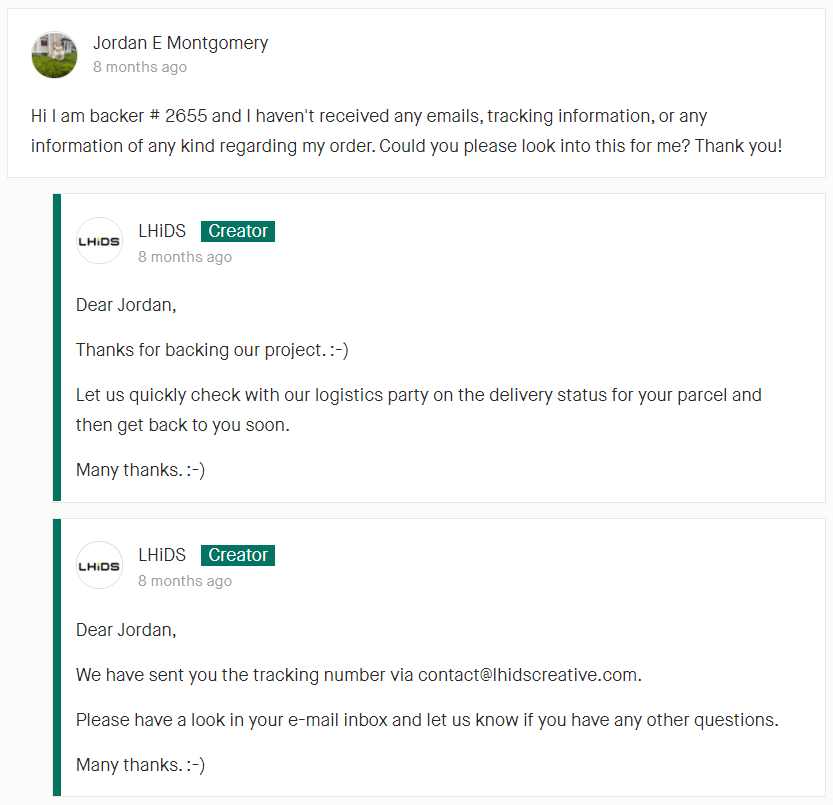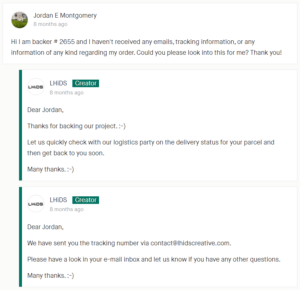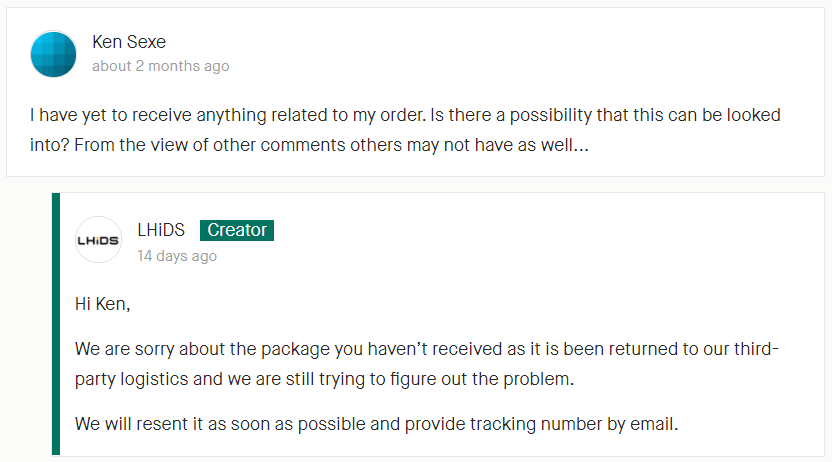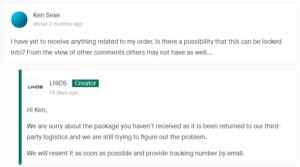 However, if you check the Amazon page, there are hardly any complaints regarding delivery.
Mass manufacturing and shipping are often the two biggest problems campaigners face in crowdfunding and this is a classic example of how hard it is for crowdfunding campaigners to get the shipping right. That is, compared to Amazon that has an already existing super high-level fulfilment system These days, LinkedIn accounts play a crucial role in knowing about people or even companies (basically acting as an online CV that anyone can see). Yet after checking LHiDS' LinkedIn page, it was somewhat suspicious since it's quite inactive. It's understandable that some Asian countries don't rely on LinkedIn, but the fact that the location on LinkedIn is Denver Colorado while on the campaign page is Taiwan raises the question of the authenticity of the location.
Attitude
How transparent are the campaigners? Do they give their backers valuable updates on their progress? Do they engage with their backers? Crowdfunding is all about community, sharing information, and building a meaningful relationship with the people who fund your project.
Looking at the comments section, the team seems to be nice and cooperative, making sure to reply to every single comment in a timely manner, providing feedback thoroughly and seem responsive also for follow-up updates. This is a sign that they care about their customers and want to help them whenever needed.
Conclusion & Public Opinion
Overall, the MagEasy Hybrid Workstation looks promising and convenient for every person who likes saving space in their workstation especially when its magnetic feature, you can stick almost anything on it. 
In case you're in a rush and want your product ASAP, get the previous version (MagEasy™: A Modular Magnetic Organizing Kit for Work & Live) from Amazon, as fast delivery is guaranteed. Otherwise, it's worth the wait for the campaign to officially launch its products globally.
TIW Total Score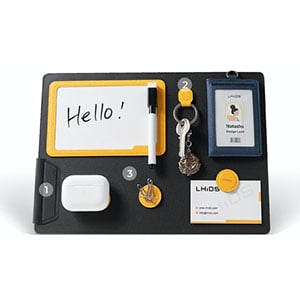 MagEasy™ - Hybrid Workstation
MagEasy™ - Hybrid Workstation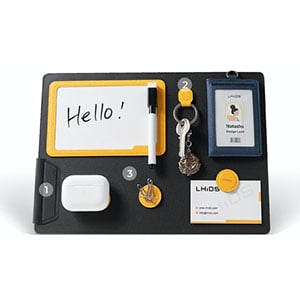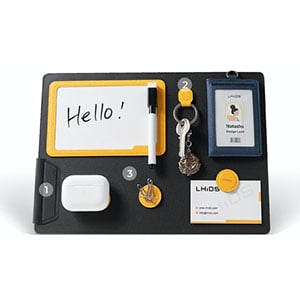 Limited time offer
d
·
: :