key advantages
100 Mile Range with 31 mph speeds
Gyro & Accelerometer Sensor — Impact Detection
RockShox Monarch RT3 adjustable front suspension
Integrated Wireless Mobile Charger with Bluetooth & GPS module
Light & Powerful Carbon Fiber Frame & Anti-Puncture Tires
estimated
delivery
November 2021
Do you know the approximate time when life on the planet earth will come to a tragic end? Nope, even the TechIwant team doesn't have a clue.
But what we do know is that if we continue leading the same lifestyle and harming nature the way we always do, our next generations will face some severe issues.
In this matter of life and death, we need to take responsibility and change how we perceive life. A small but enormous change is riding an eco-friendly car or maybe just replacing the car with something else. Countries like the Netherlands, Denmark, and Germany are famous for the number of people who prefer riding a bicycle rather than riding a car.
In this in-depth review, we will look at a long-range electric bike: CrownCruiser Carbon Fiber e-Bike.
The Product
Innovation
Is this a truly new product that you can't find on the market? Or this a product that defines an entirely new product category. In some cases, the combination of several features into one or the introduction of a new feature to an old product are also considered to be an innovation.
The long-range electric bike is a mixture of comfort and style. While having many amazing features, it also gives you the chance to stand out in a crowd with your stylish bike. 
Compared to other models, we have given this an innovation score of seven because of the integrated Bluetooth connectivity, Gyro & Accelerometer Sensor, wireless charging, and customization options which you cannot find anywhere else in an e-bike. 
Let's take a look at what it has to offer:
The first unique feature is the integrated Bluetooth connectivity. This gives you access to all your ride-tracking data on your device so you can check your health and progress on the go. Besides that, it has a wireless phone charger, so you don't need to fear your phone dying. 
Along with its 100-mile battery life, it has a motor that can reach 31 MPH, so you have plenty of riding time at a steady pace. 
The long-range e-bike also has an integrated Gyro & Accelerometer Sensor, automatically detecting a sudden fall or impact. After detection, it's giving you the option to notify your emergency contact and share your location. We hope there won't be any need for this feature, but it's best to be prepared for the worst.
The long-range electric bike offers impressive customization options which allow the customer to revamp the look by changing the colors and skins completely. You can choose from three Special Edition Signature Skins, five Premium Colors, and a range of custom styling options. 
The company promises that the frames have an incredible strength-to-weight ratio, are lightweight, and are highly durable due to being manufactured using high-quality carbon fiber.
Competitiveness
How much better is it than the competition? Is it faster? Bigger? Cooler? More affordable? There needs to be a solid reason why you should back this project over any other.
| | Crowncruiser | Turbo Vado SL 4.0 | Cannondale Adventure Neo 3 |
| --- | --- | --- | --- |
| Price | $3,250 (k) | $3,750 | $3000 |
| Weight | 55 LBS | 33 LBS | 56 LBS |
| Range | 100 miles | 120 miles | 64 miles |
| Wireless charger | ✅ | ❌ | ❌ |
| Gyro & Accelerometer Sensor | ✅ | ❌ | ❌ |
| Bluetooth connectivity | ✅ | ❌ | ❌ |
| Frame material | Carbon Fiber Monocoque | E5 Aluminum | Aluminum |
The Crowncruiser is at a lower price than the Turbo Vado, which is currently one of the most well-known e-bikes. At the same time, it is at a higher price than the Cannondale Adventure Neo 3 EQ Electric Bike, which has fewer features. 
As the Crowncruiser packs power, it is also heavier, so the Turbo Vado might be better for you if you prefer something more lightweight. 
On the other hand, CrownCruiser offers wireless charging and access to ride-tracking, which is an uncommon feature to see in an e-bike. 
Product Competitiveness Score
The Team
Reliability
How capable is the team? Have they developed something like this before? Do they have crowdfunding experience? Manufacturing experience? A lot of campaigns fail to deliver their product because they don't know what they're doing.
Crowncruiser Motors LTD has no previous crowdfunding experience or manufacturing bikes as it is a fresh start-up. 
The company, based in England, is being led by its founder and CEO, Adebola Adeleye, who also, judging by his LinkedIn profile, did not have previous expertise in bikes. His LinkedIn could just not be updated which is common. 
Attitude
How transparent are the campaigners? Do they give their backers valuable updates on their progress? Do they engage with their backers? Crowdfunding is all about community, sharing information, and building a meaningful relationship with the people who fund your project.
The majority of the comments received their polite answers, even though a couple of days late.
The project owner gives sincere and helpful answers to the questions of backers.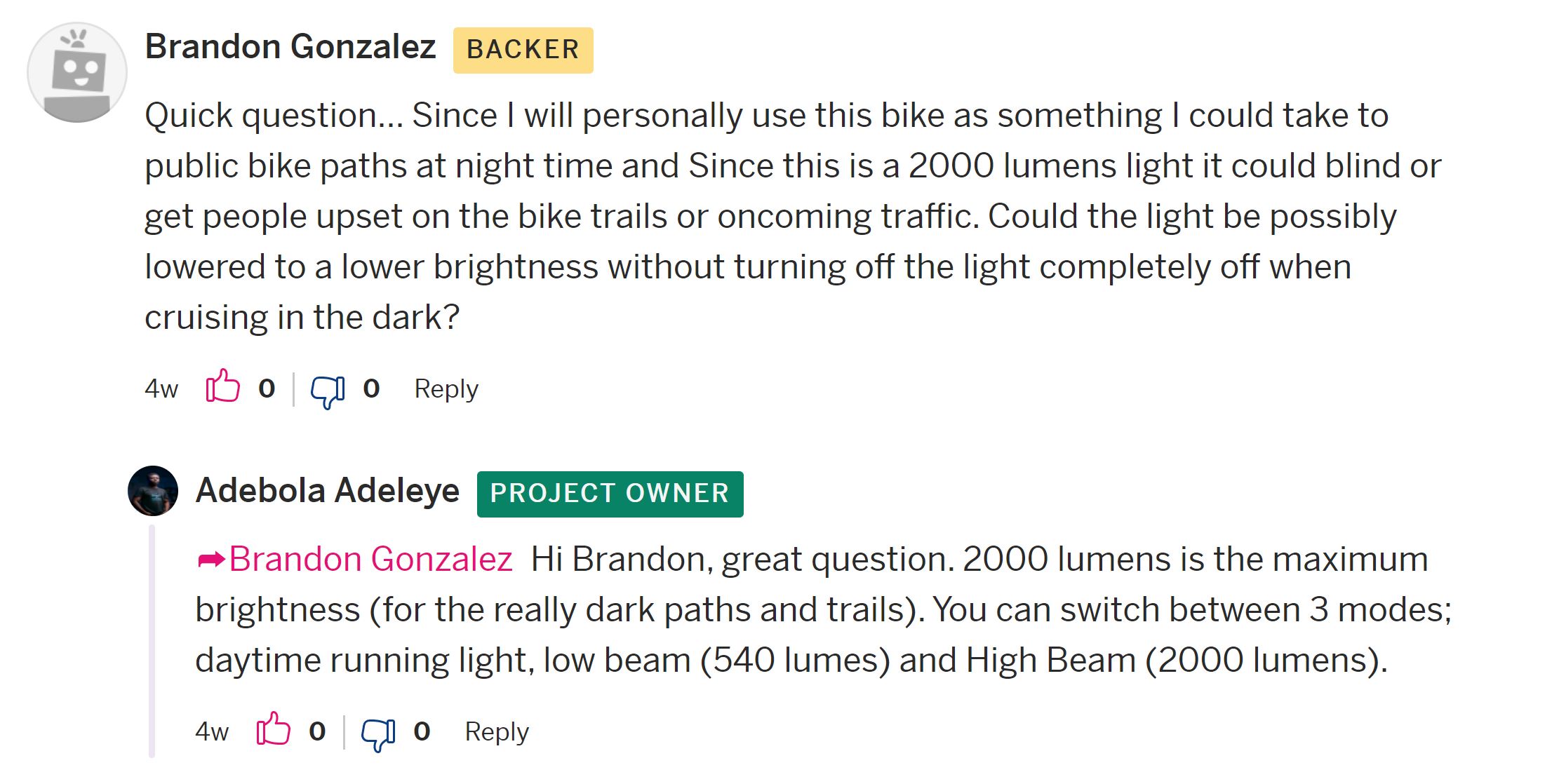 Conclusion & Public Opinion
Crowncruiser has enormous potential due to the features that make it more unique than the other e-bikes. The integrated Bluetooth connectivity, Gyro & Accelerometer Sensor, wireless charging, and customization options can make the Crowncruiser one of the leading and most interesting e-bikes on the market. That only is, if the start-up succeeds. We hope for the best and best of luck to the campaigner! 
TIW Total Score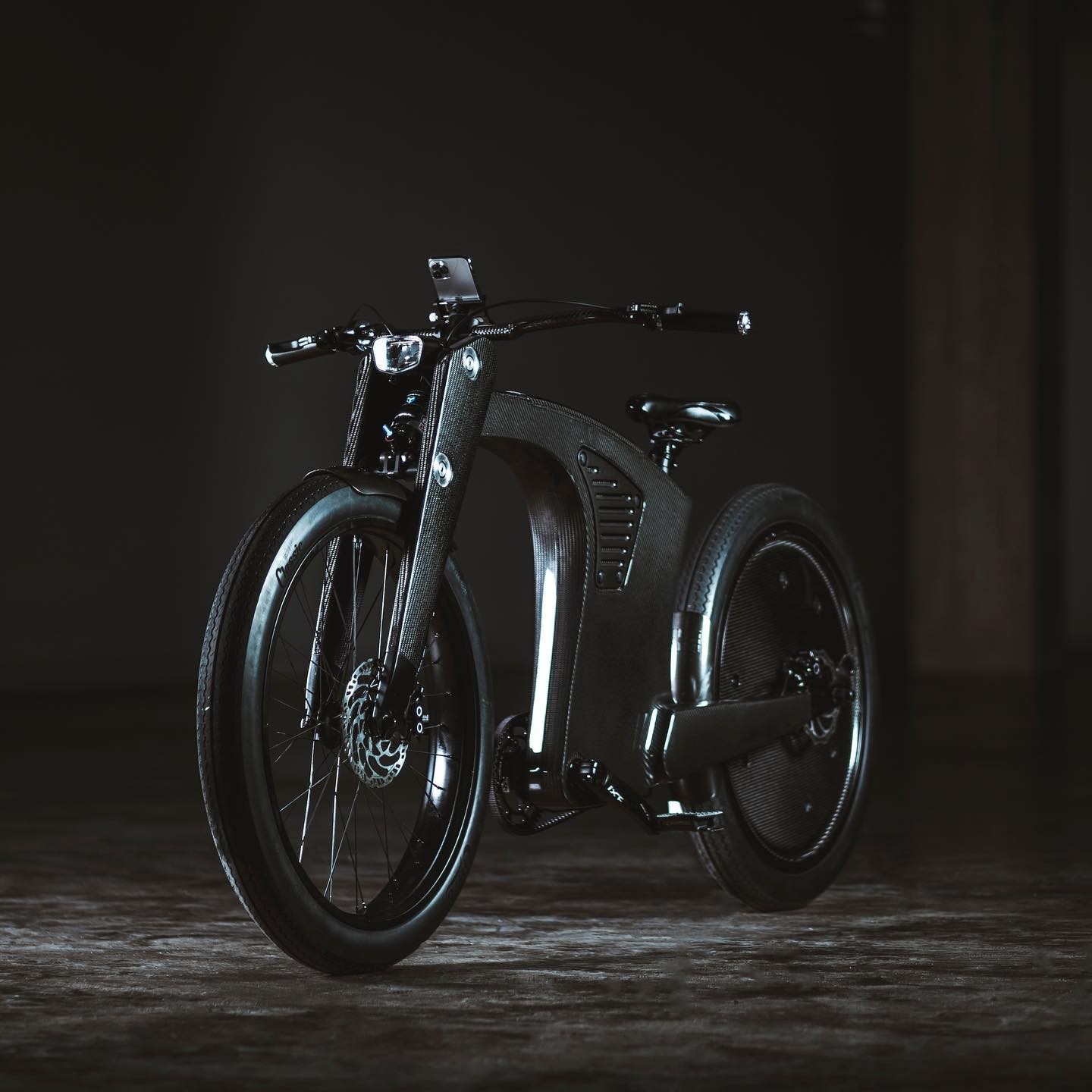 Crowncruiser
Crowncruiser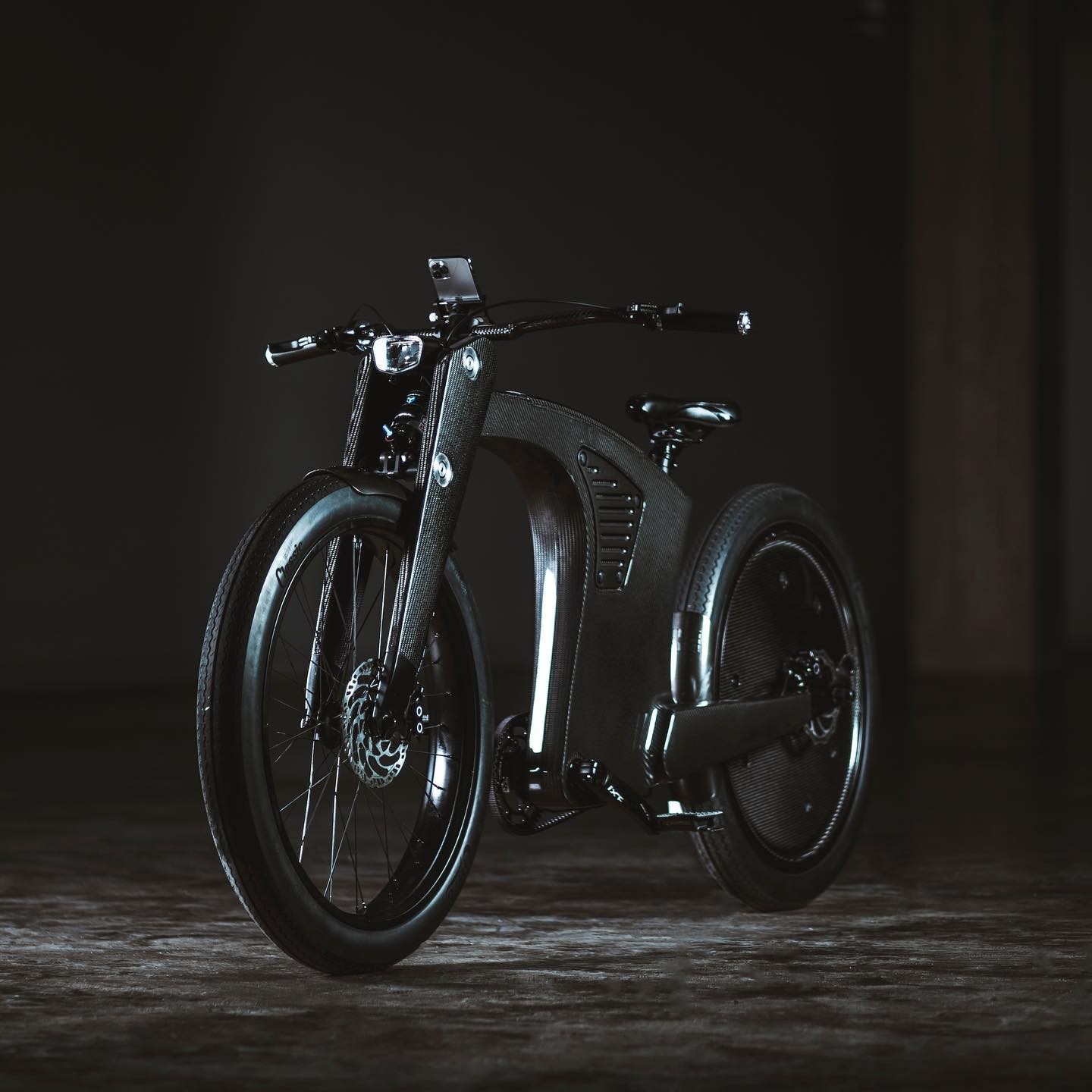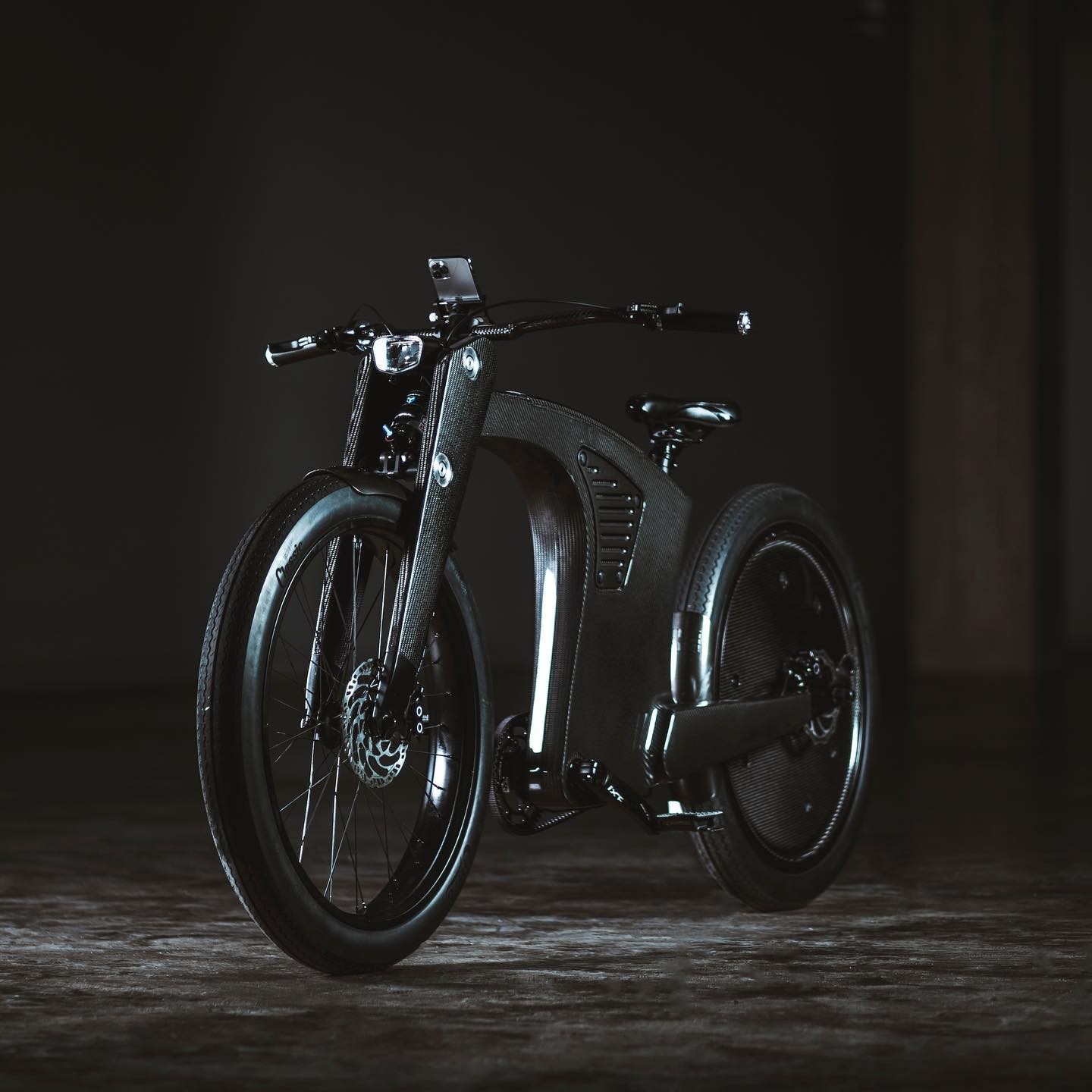 Limited time offer
d
·
: :