estimated
delivery
Feb 2024
Time, they say, is an abstract concept, but what if it could be made tangible, vibrant, and, dare we say, artistic?
The Klydoclock isn't just another timepiece – it's where artistry meets punctuality. Designed to add a splash of animated wonder to your everyday time reading, this clock integrates limitless animated artworks into its face, creating a timepiece that's both practical and captivating. It's a re-imagining of the traditional mantle clock, with the option to hear the harmonious notes of a Westminster chime every hour.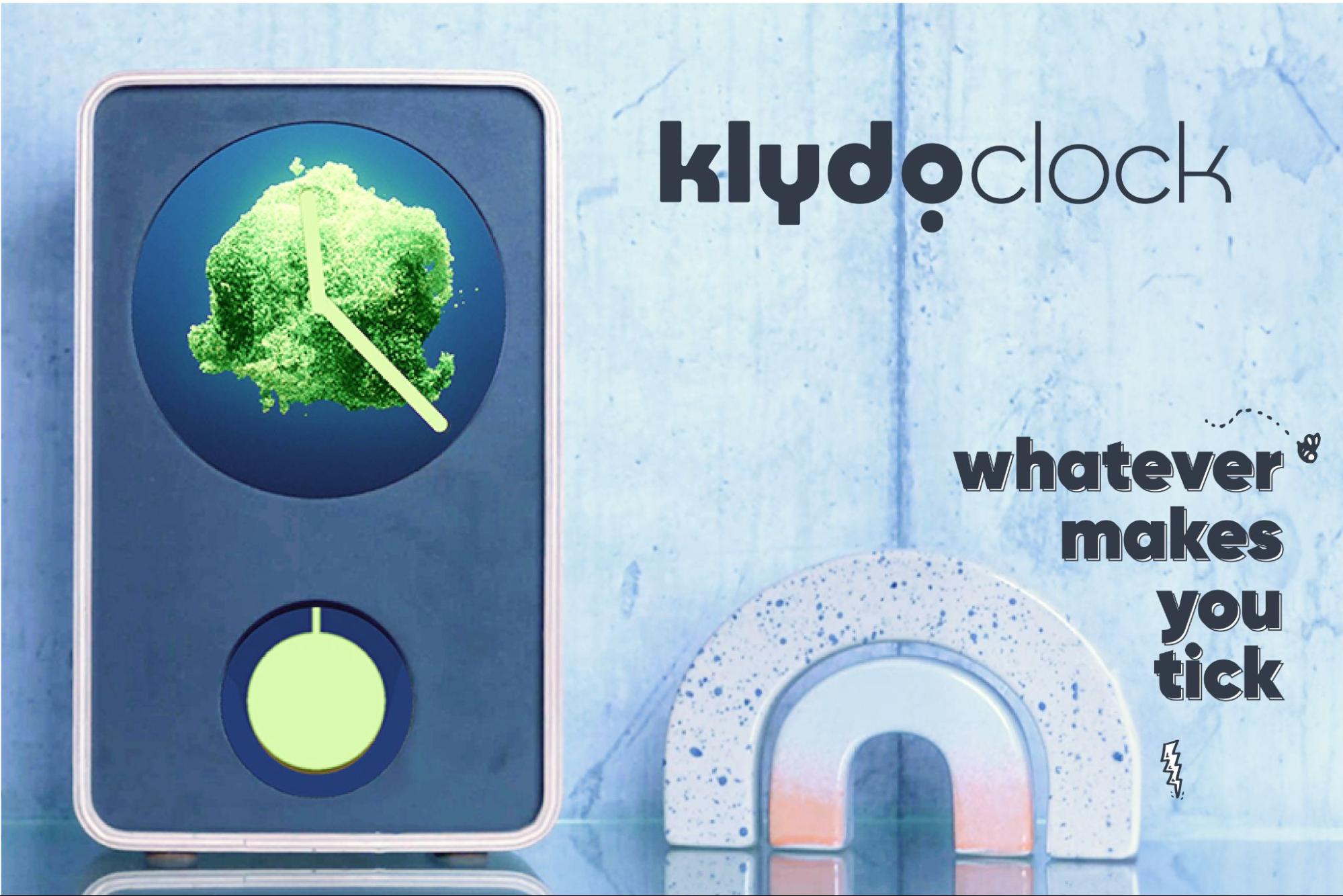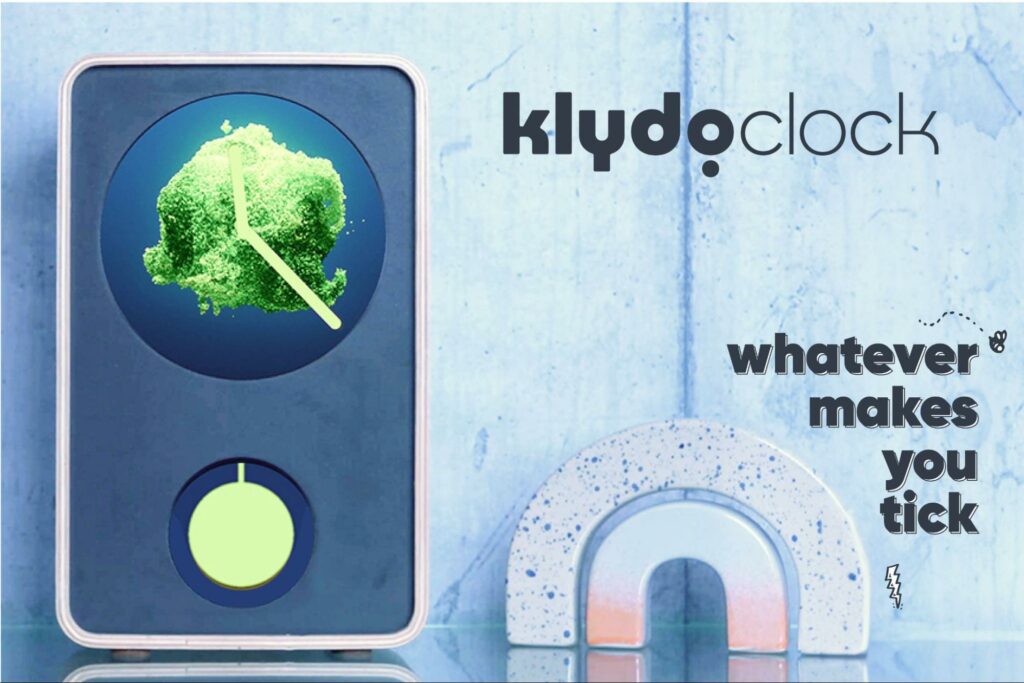 But how did the idea of Klydoclock come into existence? It all traces back to a seemingly mundane Monday when the reflections on a living room clock inspired the idea of a constantly evolving clock face, bringing in elements of surprise and wonder every day. The journey wasn't without its challenges – from ensuring daily Klydo updates via the internet to crafting two circular displays from one rectangle. Yet, the outcome? An alluring, app-free, and privacy-first clock.
So what exactly makes Klydoclock stand out from the number of digital clocks in the market today? We've gathered all the insights to provide a comprehensive overview of the Klydoclock, delving into whether it truly transcends mere ticking seconds.
The Product
Innovation
Is this a truly new product that you can't find on the market? Or this is a product that defines an entirely new product category. In some cases, combining several features into one or introducing a new feature to an old product is also considered an innovation.
Clocks have adorned our homes for centuries, offering functionality and often acting as decorative pieces. With technology advancements, digital clocks came into the scene, and now, it seems we've moved even further with animated designs and pendulum clocks merging into a new product – The Klydoclock. No longer is the clock just a functional piece; the Klydoclock is an exquisite display of innovation, turning time into art.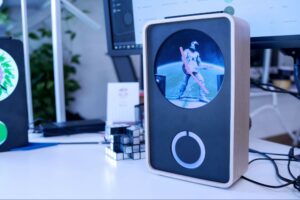 To truly understand the innovation behind Klydoclock, it's essential to dive into its individual components. At the core of its design lies the Klydo – a combination of animated faces and pendulum design. This unique blend offers animators and motion graphic artists from different corners of the globe a fresh platform to flaunt their prowess. Connected to WiFi, this clock becomes a daily visual treat, refreshing with new Klydos from a continuously expanding library. Every day is an invitation to witness a new creation. The mere fact that the animations refresh daily and expand with new additions is a feature that no traditional or digital clock has yet ventured into.
Most clocks, while functional, often stick to static designs. However, Klydoclock is introducing motion in an interesting way. The swinging pendulum not only reminds us of classic clocks but also captivates the viewer with a looping animation, making every tick noticeable. This innovation redefines how we traditionally view clocks, blending art and utility.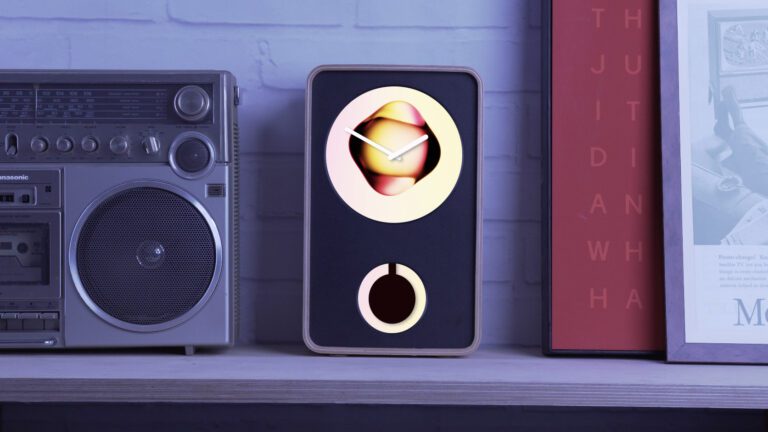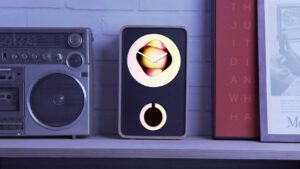 Speaking of function, while the pendulum gives us a nostalgic feel, the knob on the back introduces a modern flair. It ensures users get that tangible interaction, even in an era of touchscreen and voice commands. Having the ability to adjust time and preview Klydos without needing the remote, or worse, a smartphone app, gives Klydoclock an edge in user experience.
Digging deeper, the hardware inside is no less impressive. Housing a Full HD 8-bit display capable of delivering a smooth 60fps motion makes Klydoclock more than just a timepiece, but a technological masterpiece for your wall.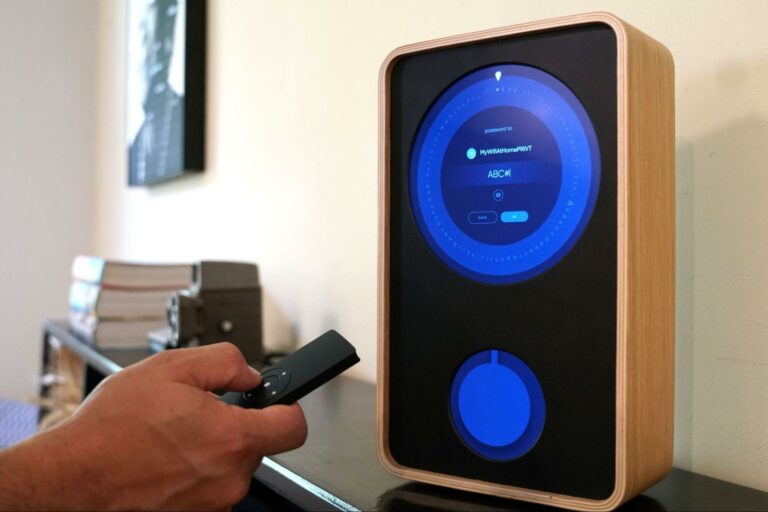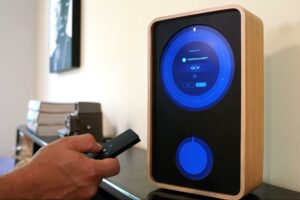 But what truly makes Klydoclock stand out in the sea of smart devices is its remote. In an age where every device seems to require a smartphone app, Klydoclock simplifies the experience. What's innovation without user-friendliness? The remote offers a convenient and shared experience. Forget fiddling with your phone or downloading an app. Browsing, navigation, and customization are streamlined, and easily managed by anyone in the room. Klydoclock creates an experience, and the remote ensures it's one that can be shared .
The Klydoclock has not only redefined the way we look at clocks but also how we perceive the passage of time. It is innovative in its approach to integrate animations and user interaction while still maintaining the primary purpose of timekeeping. While some may argue that the idea of a clock is old, the way Klydoclock has brought together various features and presented them makes it groundbreaking. If this product manages to gain traction, we might just witness a new era of wall displays that are a blend of art and utility. Klydoclock is a refreshing blend of tradition and modernity. A clock that tells time but also tells stories. 
Competitiveness
How much better is it than the competition? Is it faster? Bigger? Cooler? More affordable? There needs to be a solid reason why you should back this project over any other.
The Klydoclock, in the broad market of timepieces, occupies a unique place. In an age where functionality often trumps form, this clock harmoniously intertwines both. But how does it stack up against its competition?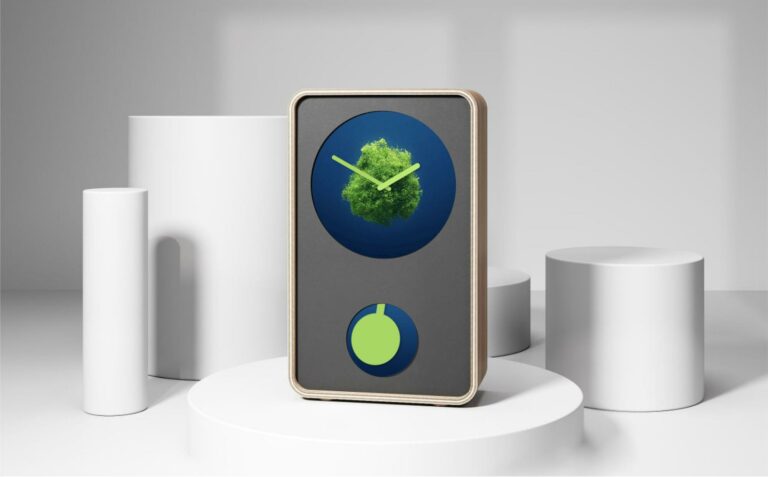 At first glance, one might see a mere clock, but the Klydoclock is, in essence, a portal into the dynamic world of animation. The ever-evolving collection of "Klydos" – animated clock faces – sets it apart from its static counterparts. This not only provides users with a daily visual delight but also connects them to a number of global motion graphics artists and animators. The promise of a new Klydo daily, supplemented by periodic surprises and special collections, transforms an otherwise mundane check of time into an insightful experience.
A critical aspect of competitiveness lies in design, and Klydoclock does not disappoint. Its sleek aesthetic, marked by black powder-coated aluminum panels embraced by a laminated birch wood frame, is both contemporary and timeless. Such versatility ensures that it can seamlessly blend into any decor, be it modern minimalist or vintage ornate. Moreover, its size (30cm x 19cm x 8cm) strikes a balance, making a statement without overwhelming a space.
Peeling back the layers reveals its impressive technological prowess. Dual 8-bit, 60hz display areas powered by a custom board deliver animations at a silky-smooth 60fps. Unlike many smart devices today that compromise user privacy, Klydoclock guarantees it by forgoing microphones and cameras.
The interface, too, echoes the clock's overarching theme of cyclicity.
Its design, mirroring the rounded silhouette, exemplifies clean aesthetics, reaffirming the brand's dedication to both form and function. The knob, a nod to tangible interactions, and the elegant remote both ensure that the user experience remains unparalleled.
From a creative standpoint, the partnership with Iorama, creators of Looom, in developing the Clocksmith web app, showcases a commitment to nurturing artistic talents. This tool, tailored for animators, allows for optimal expression within the Klydoclock canvas. This dedication to supporting artists extends to the Klydo Artist Collective, offering selected artists myriad benefits, including exclusive events and opportunities for custom commissions.
Klydoclock stands out in its category. It combines art, utility, and technological capability in a distinctive manner. While many products have their unique features, Klydoclock integrates these elements to provide a comprehensive experience, elevating it beyond just a timekeeping device.
The Team
Reliability
How capable is the team? Have they developed something like this before? Do they have crowdfunding experience? Manufacturing experience? A lot of campaigns fail to deliver their product because they don't know what they're doing.
The Klydoclock's creators have effectively established a transparent and engaging online presence across several major platforms. They're not just passively existing online but are actively showcasing their product, offering insights, and addressing potential questions or concerns.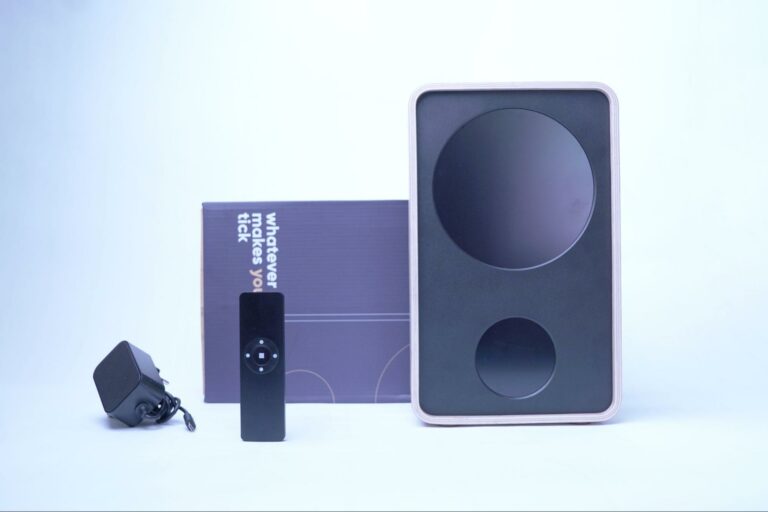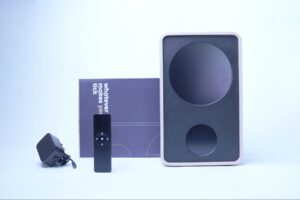 On platforms like Instagram, Facebook, Twitter, and YouTube, the team consistently shares visuals, updates, and other exciting content. Particularly noteworthy was their strategy of conducting live sessions on Facebook. These weren't one-off events. They made it a point to routinely host live Q&A sessions leading up to their product launch. These sessions were not just about marketing but were genuine efforts to discuss product features, showcase the clock, and engage with their audience. Such initiatives allow potential customers to get a feel for the product and a sense of trust from seeing the faces behind the brand.
Moreover, Klydoclock's official website offers an in-depth introduction to the product. Potential customers who are keen on pre-ordering are redirected to the Kickstarter campaign page, a testament to the company's strategic approach to connecting with early adopters.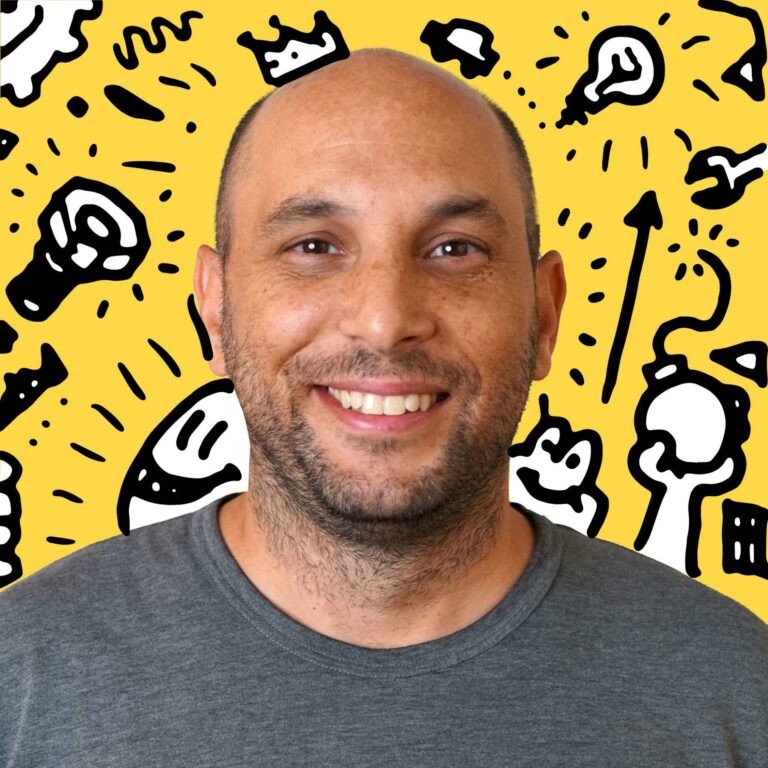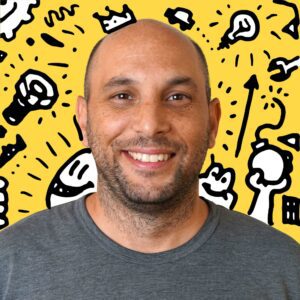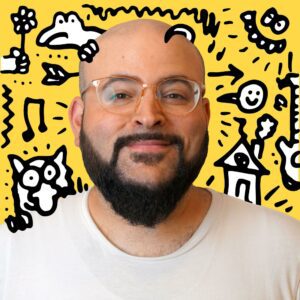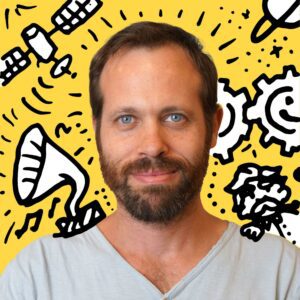 What enhances the product's credibility further is the visibility of the people behind its realization. Led by Ran Kramer, the co-founder and CEO, the company is backed by a decade of expertise in diverse fields of technology, ranging from aerospace analysis to globally used mobile applications. As an antique clock enthusiast, Kramer's passion for mechanics ensures the product receives the rigorous attention it deserves.
Boaz Mendel, the Head of Design, is no stranger to pioneering projects. With a history of creating innovative products spanning diverse industries since 2010, his crowning achievement remains the Kickstarter sensation, Pressy, launched in 2013.
David Ben-Yshay, the Curator and Artist Partnership Director brings a unique blend of skills to the table, with years of expertise as a filmmaker and creative product marketing specialist. His role ensures that Klydoclock is not just a functional product, but also an aesthetic work of art.
This impressive lineup showcases a diverse blend of experience and passion. So the Klydoclock team's proactive approach, combined with their robust background, assures potential backers and customers of a product built with expertise, passion, and a genuine commitment to excellence.
Attitude
How transparent are the campaigners? Do they give their backers valuable updates on their progress? Do they engage with their backers? Crowdfunding is all about community, sharing information, and building meaningful relationships with the people who fund your project.
Within just 20 minutes of going live, they managed to surpass their initial funding goal, bolstered by more than 800 backers, which clearly indicates a strong demand and confidence in the product.
The Klydoclock team stands out in their proactive and detailed communication with their backers. They respond promptly to comments, providing thorough and insightful answers. One of the backer's questions about personalized Klydos and suggestions for in-app payments received a comprehensive response. They enlightened him about the Klydo Artist Collective and their goal of providing curated animated art content. Another backer's concerns about scheduling the screen, pausing animations, and personalizing the design frequency were met with detailed instructions and potential future features. This showcases that the company is keenly listening to its user base, hinting at a customer-centric approach to product development.
Moreover, they are transparent about their operational activities. The news they shared reveals that they are not only focused on product manufacturing but also on enhancing the UI and optimizing backend codes. Their initiative to collaborate with various artists for the Klydo Artist Collective also demonstrates a commitment to delivering varied and quality content.
Conclusion
Klydoclock is setting the stage for a reliable, customer-driven product with a promising future. It effortlessly merges the nostalgic charm of pendulum clocks with the vibrant world of animation. By respecting tradition while embracing modernity, it offers a fresh perspective on timekeeping. Klydoclock isn't about telling time, but about experiencing it.