key advantages
2-in-1 Transformer
14-Pocket System
Load Distribution System
Eco-friendly
Hi-Vis Reflective Fabric
Protective Armor Pads
estimated
delivery
June, 2022
If you're an adventure guru who enjoys camping, hiking, or the outdoors in general, then this one is for you.
Tech I Want has found the ultimate transformer jacket that will make your life easier when it comes to carrying and organizing your stuff during outdoor trips.
So, buckle up, grab some popcorn, and enjoy our review of the JackBag by Outernative.
The Product
Innovation
Is this a truly new product that you can't find on the market? Or this is a product that defines an entirely new product category. In some cases, the combination of several features into one or the introduction of a new feature to an old product are also considered to be an innovation.
The main feature that makes the JackBag pretty innovative is that it's capable of both being a jacket and a 35L backpack (hence the name, JackBag). The JackBag's capability of turning into a bag is what makes it stand out from the other jackets, and you have to admit, it's pretty convenient; you won't need to carry both a jacket and a bag when the weather's nice outside making it very desirable by adventure gurus.
Additionally, the JackBag has a multifunctional easy-to-access 14-pocket system. You can pretty much fit anything in it, starting from an iPad, sunglasses, earbuds, a foldable umbrella, an inflatable neck pillow, a passport, and much more. Besides, you won't have to worry about dropping your items as the JackBag offers a secure zipper closure system combined with smart and efficient interior pockets.
Furthermore, the JetBag's interesting design layout evenly distributes the weight of whatever's in your pockets.
In addition, the JackBag is made out of robust, sturdy, and high-quality OuternativeX Fabric, making the jacket odor-free, water-resistant, heat-trapping, and easy to dry. Also, the reflective fabric of the Silver HiVis color will make you visible to other motorists in low-light conditions, which is extremely practical during your nighttime bike, skateboard, or e-scooter rides.
Moreover, you can get the OuternaticeX Armor add-on, which is an additional $50 for the full set, and what that does is that it turns your JackBag into an armored jacket. How, you may ask? The full set is basically a protective great, consisting of two shoulder pads, two elbow pads, and a back pad which are flexible and easy to install into the jacket (yes, into the jacket) to keep you safe from unexpected situations.
Competitiveness
How much better is it than the competition? Is it faster? Bigger? Cooler? More affordable? There needs to be a solid reason why you should back this project over any other.
| | JackBag | TS Impact | DRYFLIP |
| --- | --- | --- | --- |
| Price | $135 KS | $129.9 | $79.95 |
| Hood | ✅ (adjustable) | ✅ (adjustable) | ✅ (non adjustable) |
| Light Reflector | ✅ (only the white model) | ❌ | ❌ |
| Protective gear pads | ✅ (optional) | ❌ | ❌ |
| Water Resistant | ✅ | ❌ | ✅ |
| Pockets | 14 | not mentioned | 3 |
| Transforms into a bag | ✅ | ✅ | ✅ |
| Color Options | Midnight Black and Silver HiVis | WHITE\ BLACK\ ROYAL BLUE\ RED\ HAZEL\ PUNCH\ YELLOW | BLACK\ ATLANTIC BLUE\ CAMO |
The JackBag has a higher price than its competitors, but the price is justified considering its features. 
Overall, the feature of JackBag are more effective than the TS impact and Dryflip jackets. 
We really like the light-reflecting feature which is missing from the others. It is an amazing safety advantage for people who ride bikes, scooters, skateboards, etc., especially at night. 
And speaking of safety, unlike the competitors, the JackBag has the option to add protective gear pads on the shoulders, elbows, and back.
Additionally, JackBag shines in the pocket area. It comes with 14 pockets, which is a lot compared to the TS impact and DryFlip. It makes the organizing process easy and convenient. 
Product Competitiveness Score
The Team
Reliability
How capable is the team? Have they developed something like this before? Do they have crowdfunding experience? Manufacturing experience? A lot of campaigns fail to deliver their product because they don't know what they're doing.
Found in 2018 – London-based outdoor gears and accessories company, OuterNative, is the one launching the Kickstarter campaign for JackBag. The company is claiming that this is the perfect accessory for people leading an active lifestyle, and we believe so.
Although this is their first campaign, we are convinced that they will deliver the product on time. The team claims that it has all the certificates and permits needed to make the JackBag ready for production (and it actually is ready to be produced).
The team also has a strong background in design for manufacturing. They have part sourcing, a manufacturing flow (which is extremely important), and test procedures that are well defined.
The Outernative team is planning to start shipping in late April for the Early Bird batches and early May for the remaining batches, and according to them, the only thing that might be in the way is the pandemic; however, they are guaranteeing full transparency with their backers which is an excellent thing.
Another thing that we found interesting was that every backer gets an invite to their VIP Facebook group to ask questions and receive all the updates regarding the product.
Attitude
How transparent are the campaigners? Do they give their backers valuable updates on their progress? Do they engage with their backers? Crowdfunding is all about community, sharing information, and building meaningful relationships with the people who fund your project.
The team's attitude is great towards the backers. They respond on time, give out valuable updates and great details about the product. They are pretty friendly and supportive with their responses as well. We genuinely appreciate their efforts in updating the backers.
Here are some of the comments: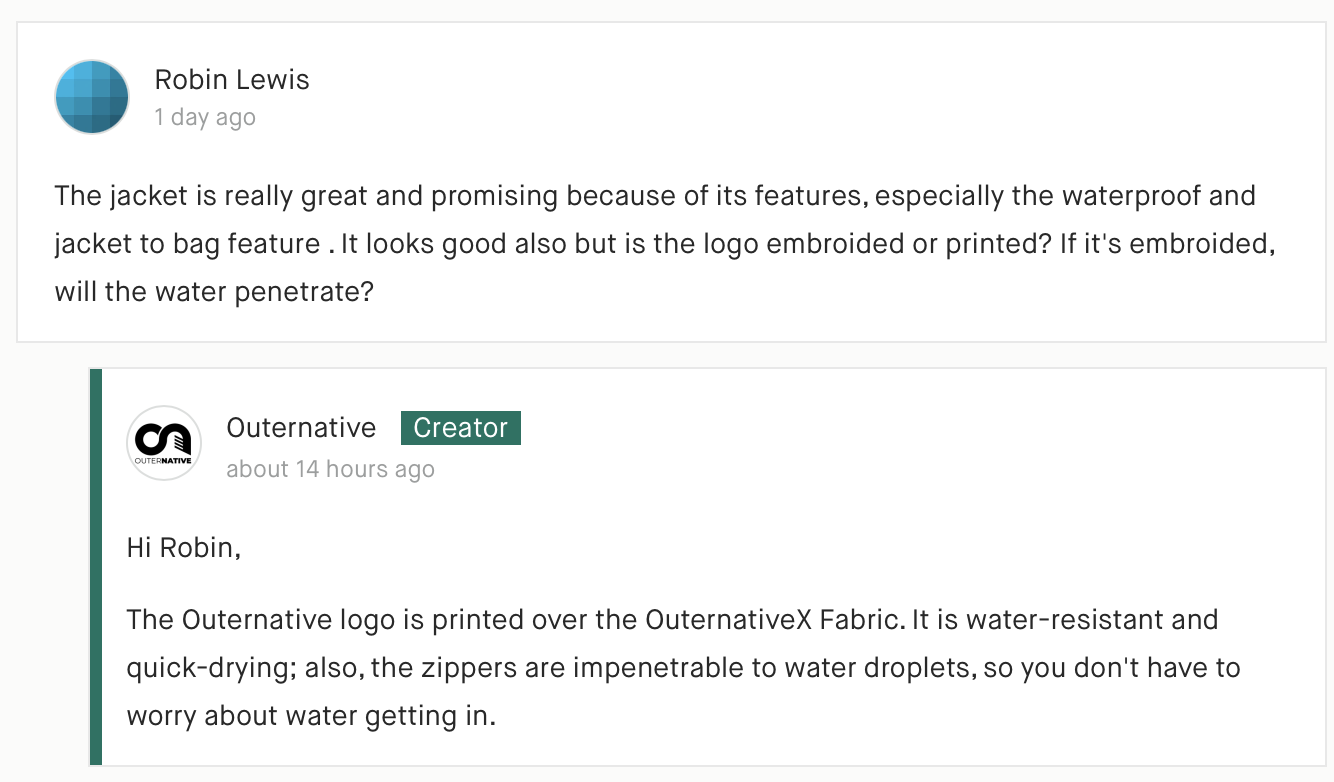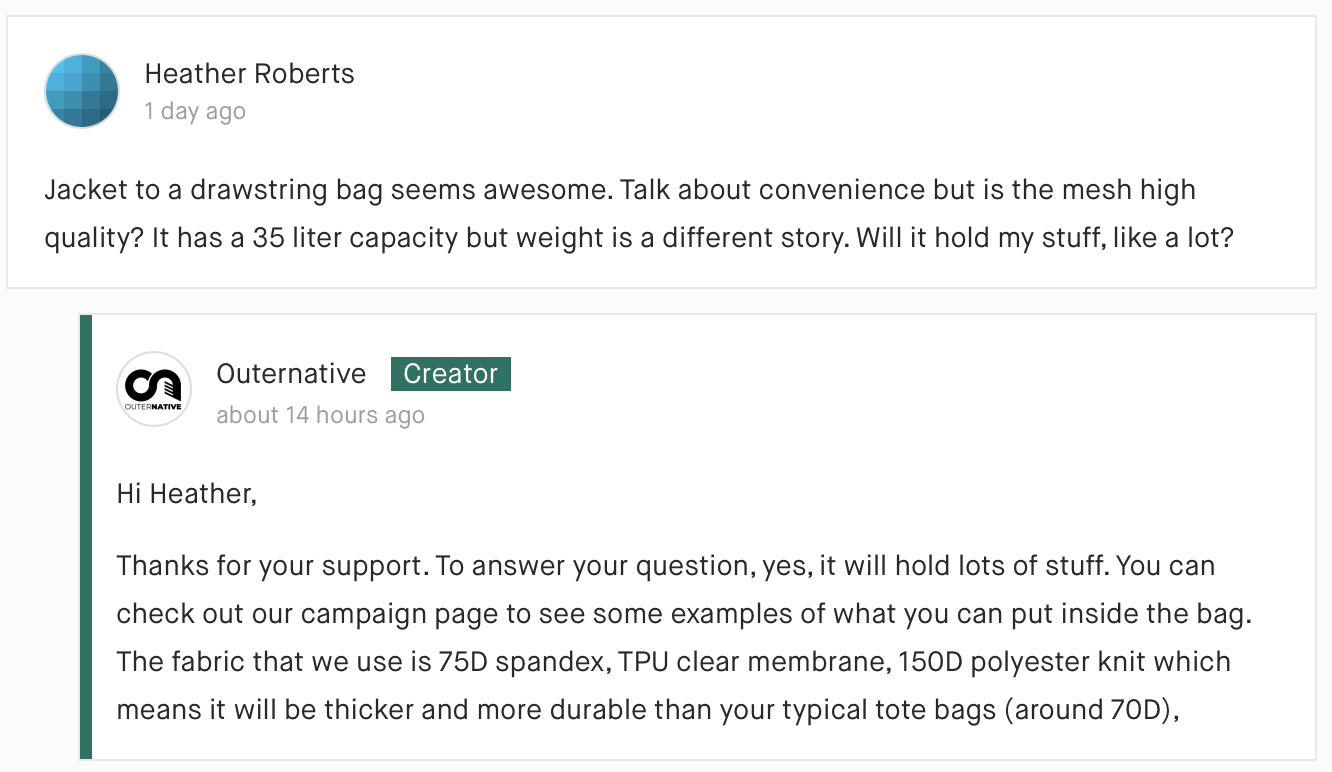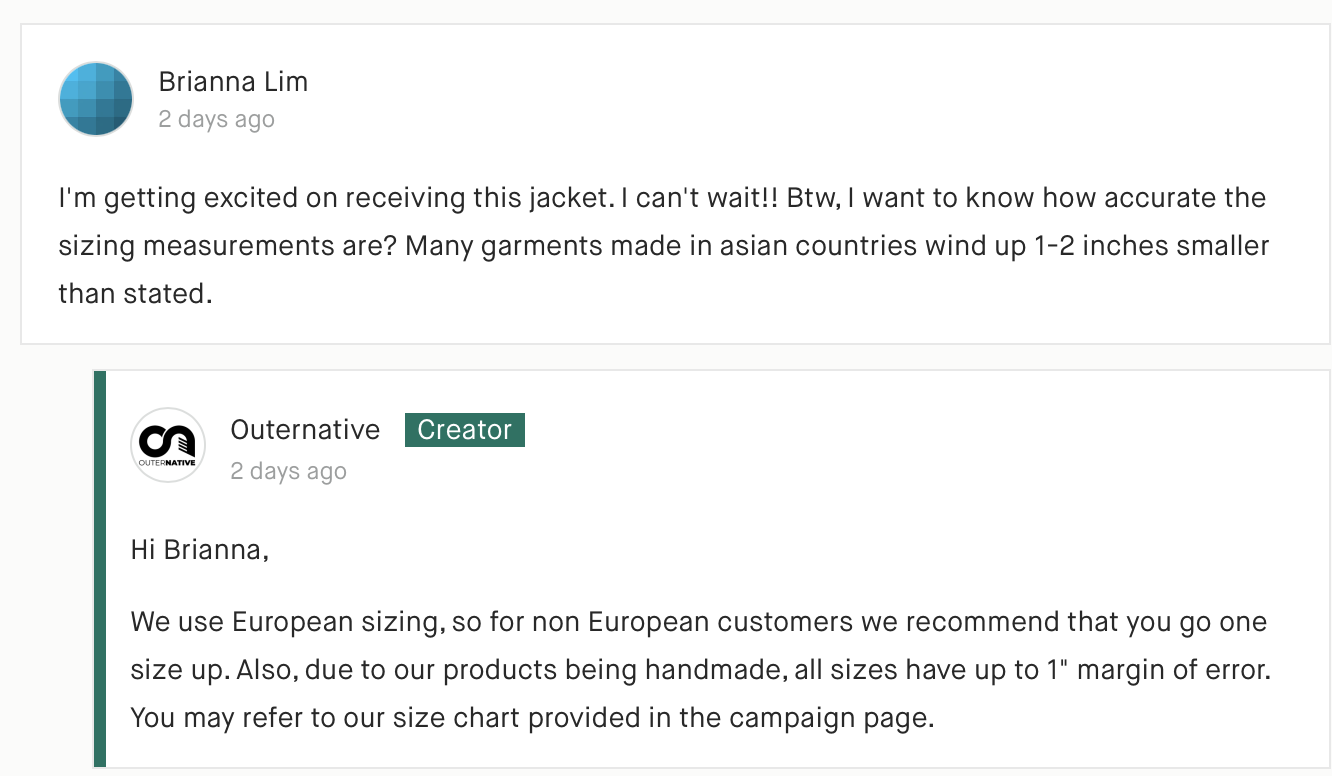 Conclusion & Public Opinion
To sum up and conclude, the JackBag is available in two different colors – Midnight Black and Silver HiVis; and two variants – the JackBag Xtreme and JackBag Lite.
The OuterNative JackBag is made of odor-free, heat-trapping, quick-drying OuternativeX fabric material that can protect you from strong wind, dust, insects, and downpours. Both variants have 14 multi-pocket with a load distribution system that allows you to fit everything without being uncomfortable. Both can also be transformed into a 35L backpack so that you can carry everything hands-free.
Whether you're heading to work, hiking, biking, or just out on the town, the Outernative JackBag is sure to keep you safe, stylish, and comfortable!
TIW Total Score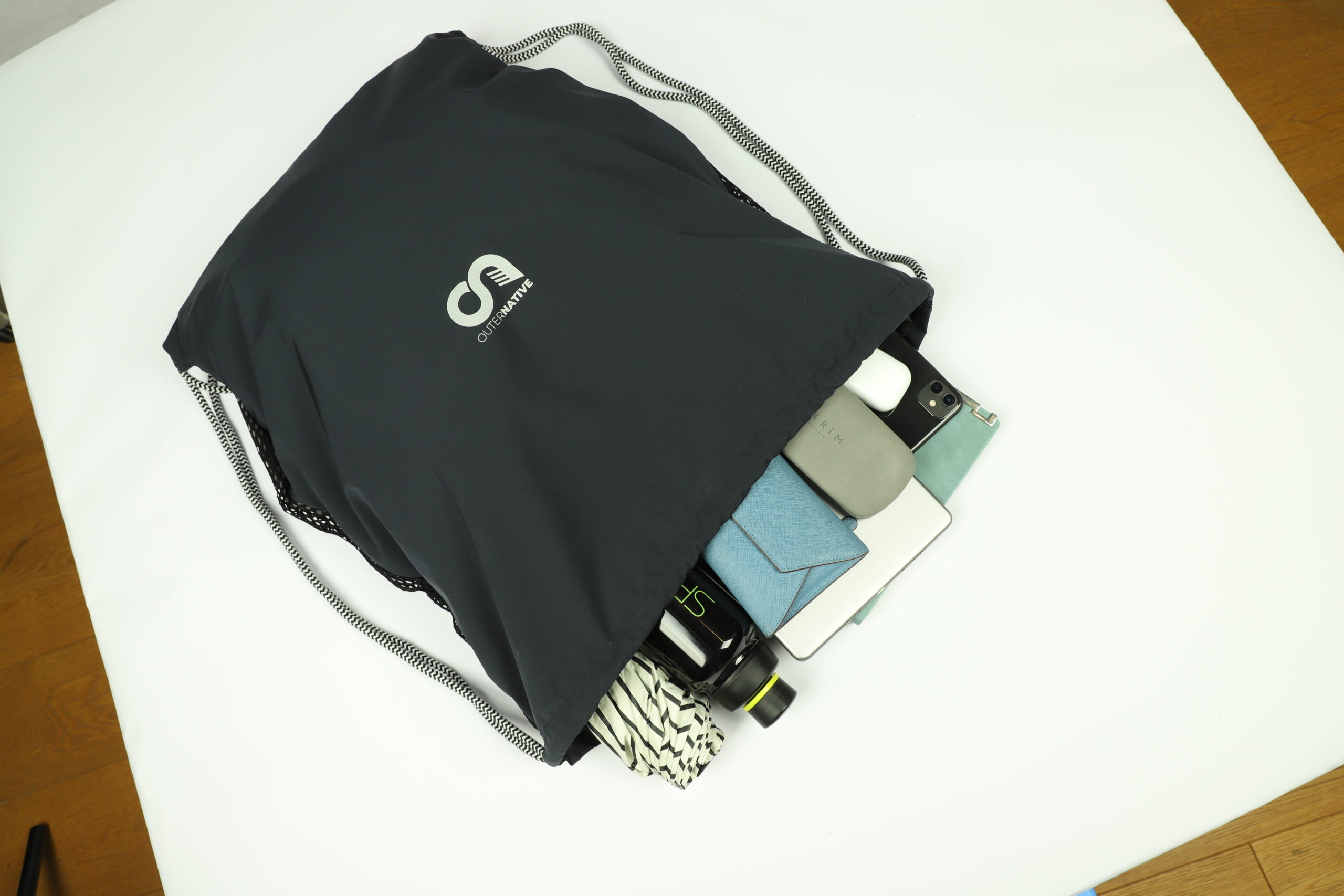 JackBag
JackBag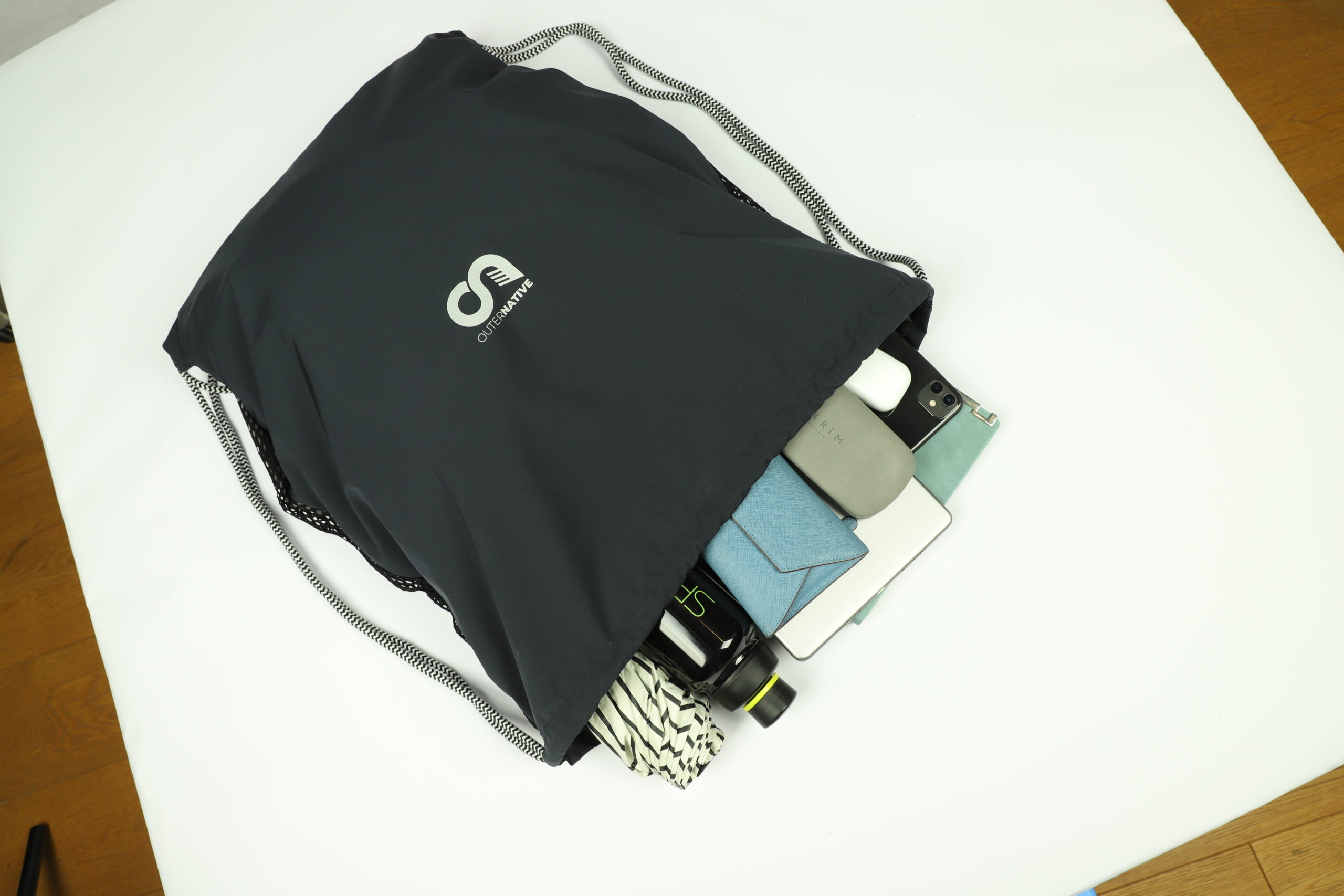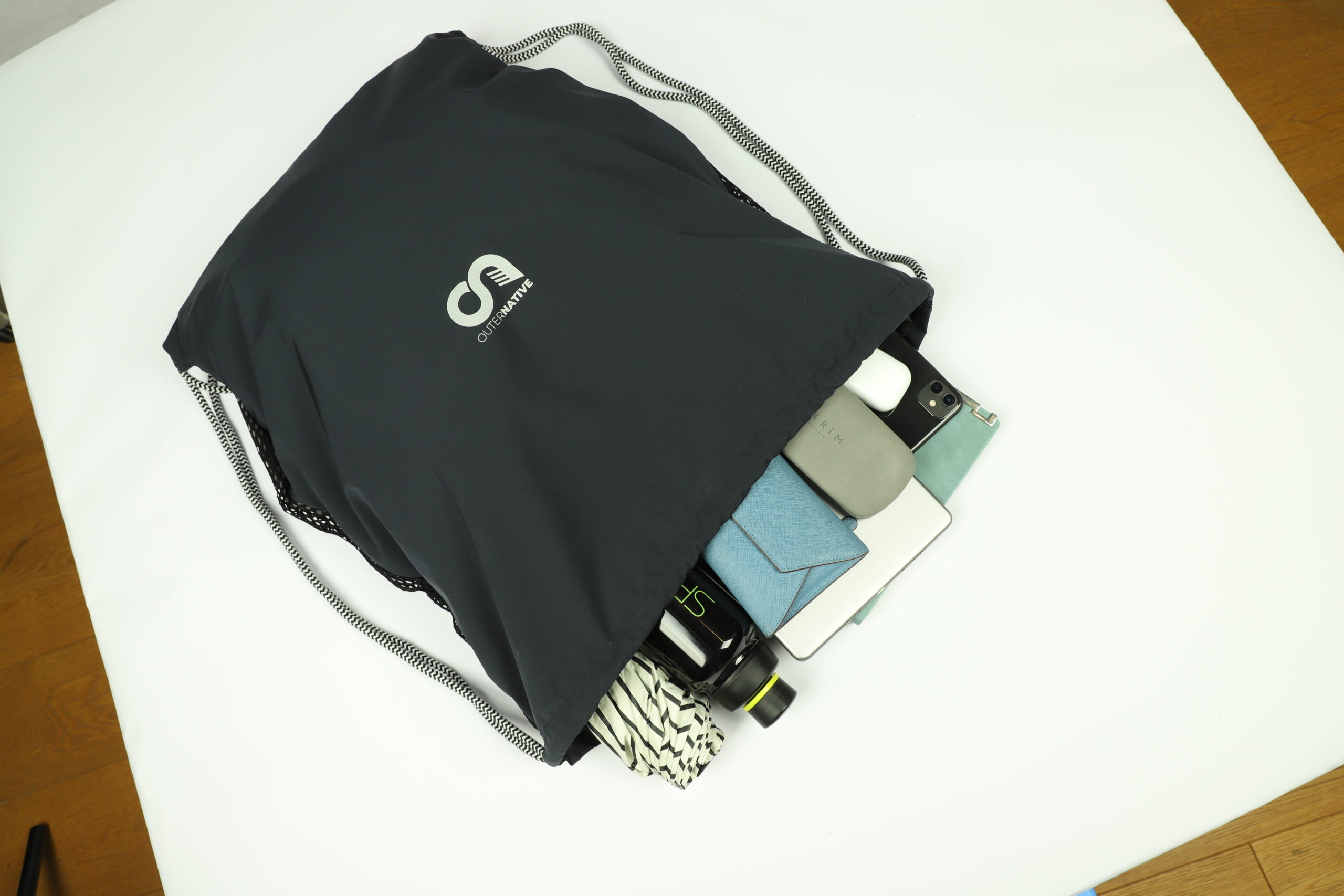 Limited time offer
d
·
: :