key advantages
Fast Charging
4 x USB-C Ports
245W Power Output
estimated
delivery
December 2021
Consumers of phones, laptops, and tablets expect manufacturers to produce devices that will be an efficient source of electric energy. The batteries currently used in those devices allow them to operate for several hours, and as greedy humans, we always need more!
Here at Tech I Want, we come across plenty of portable chargers and battery packs; however, when it came to choosing a special gan charger and a USB-C battery pack, we wanted to shed some light on HyperJuice. Known for its range of battery packs and accessories, Hyper recently launched its newest products, the HyperJuice 245W USB-C Battery Pack and 245W GaN charger on Indiegogo. Hyper claims that they have introduced the world's most powerful 245W GaN Charger & 245W USB-C Battery Pack (27000mAh/100Wh) with 4 x USB-C Ports. So, let's run quick research and discover whether it is as good as the team mentions.
The Product
Innovation
Is this a truly new product that you can't find on the market? Or this a product that defines an entirely new product category. In some cases, the combination of several features into one or the introduction of a new feature to an old product are also considered to be an innovation.
When it comes to innovation, GaN chargers and battery packs are not entirely new in the market; so, the only way for them to stand out is to show their speed, maximum operating power, supported devices, and so on.  Moreover, when we look at the GaN charger and the hyper juice battery pack and see how many devices they could charge at once, we can say that it's pretty impressive. Additionally, they support pretty much every tech device that is chargeable mainly due to its impressive 245W power output.
The HyperJuice GaN charger and Battery Pack at 245W are way more powerful than four 61W chargers. At 245W, it's capable of charging around four laptops with ease and all at the same time. The Battery Pack features four 100W USB-C ports and can provide a maximum of 245W for several devices. Meaning, you can charge four MacBook Pros simultaneously, or do a 16-inch MacBook Pro, an iPhone, and another accessory all at full charging speeds.
Also, the HyperJuice battery can be brought on an airplane with no problems. It has a built-in OLED display that lets you know your battery status, such as the time to recharge, capacity, battery life, and so on.
Competitiveness
How much better is it than the competition? Is it faster? Bigger? Cooler? More affordable? There needs to be a solid reason why you should back this project over any other.
| | Hyper 245W GaN | SlimQ F240 Charger | PowerPort Atom PD 4 |
| --- | --- | --- | --- |
| Charging Ports | 4 USB-C | 2 USB-C + 1 DC | 2 USB-C + 2 USB A |
| Max Operating Power | 245W | 200W | 100W |
| MacBook Compatible | ✅ | ✅ | ✅ |
| Weight | 582g | 400g | 383g |
| Crowdfunding Price | $99 | $119 | - |
| Retail Price | $199 | $149 | $159.99 |
We Chose to compare the GaN chargers because we have seen some decent USB-C power banks before (however, not with a 245W max operating power), and as regular users, we tend to use chargers more than power banks. As we see from the table above, if you purchase the HyperJuice GaN charger from Indiegogo, you would have the cheapest and arguably the best GaN charger in the market.
Product Competitiveness Score
The Team
Reliability
How capable is the team? Have they developed something like this before? Do they have crowdfunding experience? Manufacturing experience? A lot of campaigns fail to deliver their product because they don't know what they're doing.
HYPER is known in the tech world for making groundbreaking Apple and phone accessories. They have been in the game for 16 years now; you can check their website out here. From the HyperDrive to iUSBport (World's first wireless USB port) and iStick (World's first flash drive for the iPhone), HYPER has been going over and beyond, making products that exceed expectations and inspire the industry.
This campaign is their 27th crowdfunding project which is pretty impressive and shows that they have been in the crowdfunding field for a while. Their previous crowdfunding projects have raised over $15 million and have delivered to over 150,000 backers. Their most successful Indiegogo and Kickstarter project, HyperDrive USB-C Hub, raised over $3.1 million. Their latest Indiegogo campaign, the HyperJuice 100W GaN Charger, has raised over $3.3 million and became the most crowdfunded USB-C charger.
Attitude
How transparent are the campaigners? Do they give their backers valuable updates on their progress? Do they engage with their backers? Crowdfunding is all about community, sharing information, and building a meaningful relationship with the people who fund your project.
The attitude towards the backers is on a reasonable level. The comments seem to get answered only when they have not covered some of the backers' concerns on their campaign page. The project owners are not the most friendly people; we would say (based on the answers replies in the comments); however, they try to make everything clear with their answers.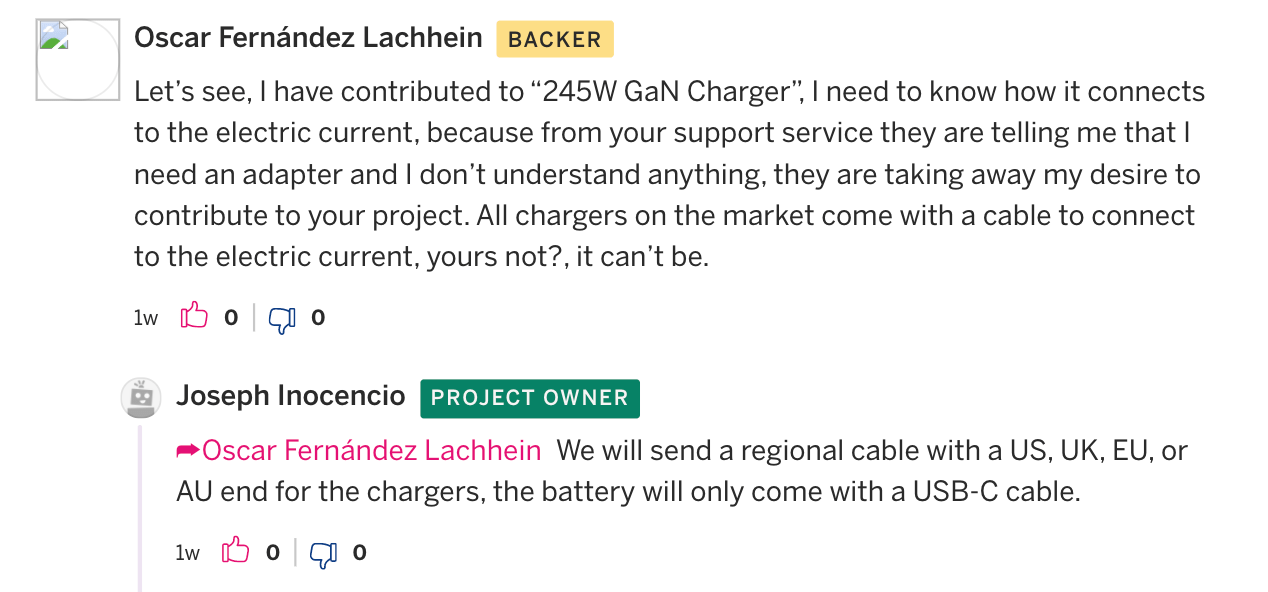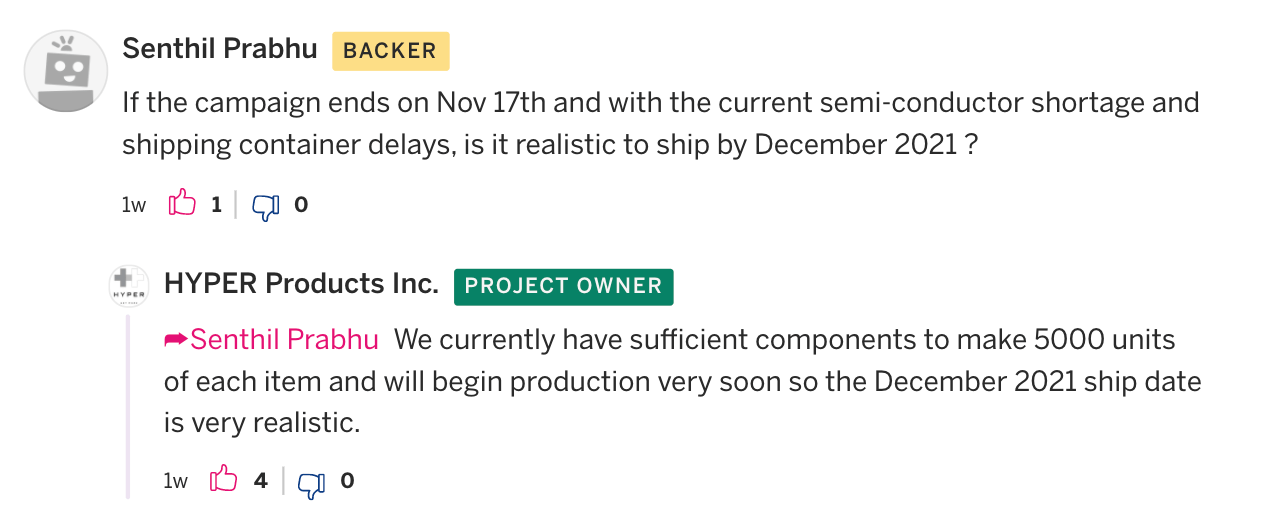 Conclusion & Public Opinion
By thoroughly examining the HyperJuice battery and the HyperJuice charger, we are almost sure of the product's success.  The 245W power output is the most innovative aspect of the products, and by looking at HYPER's history, we believe they would deliver their promise.  I mean, who doesn't want faster charging and a powerful power bank? Let us know what you think of the product in the comments below!
TIW Total Score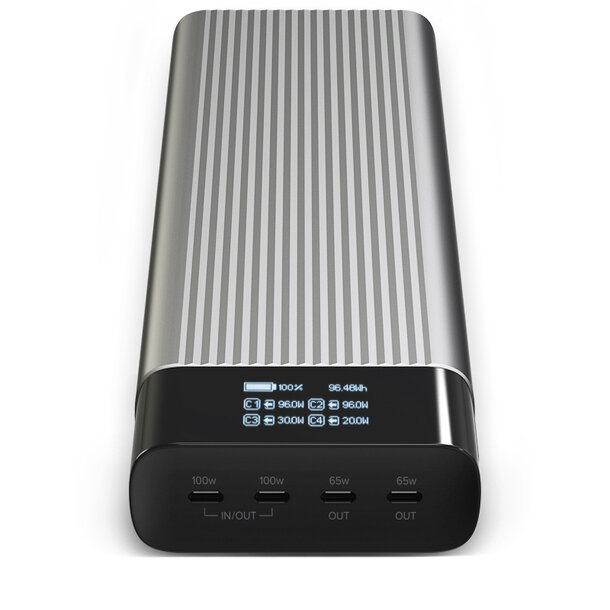 HyperJuice 245W USB-C Battery Pack & GaN Charge
HyperJuice 245W USB-C Battery Pack & GaN Charge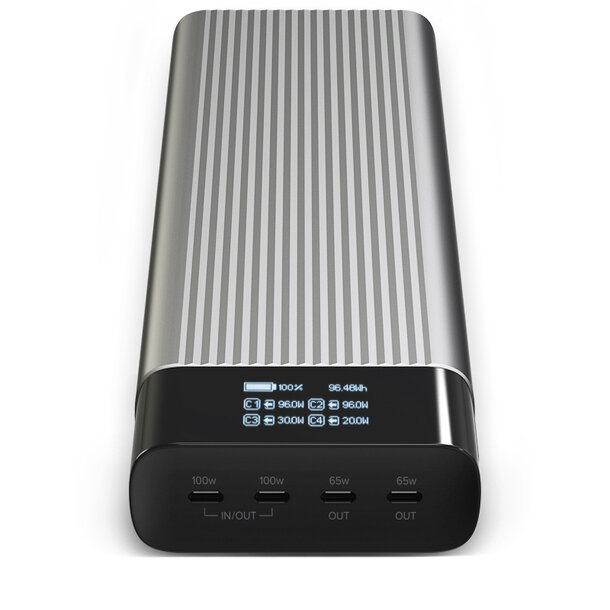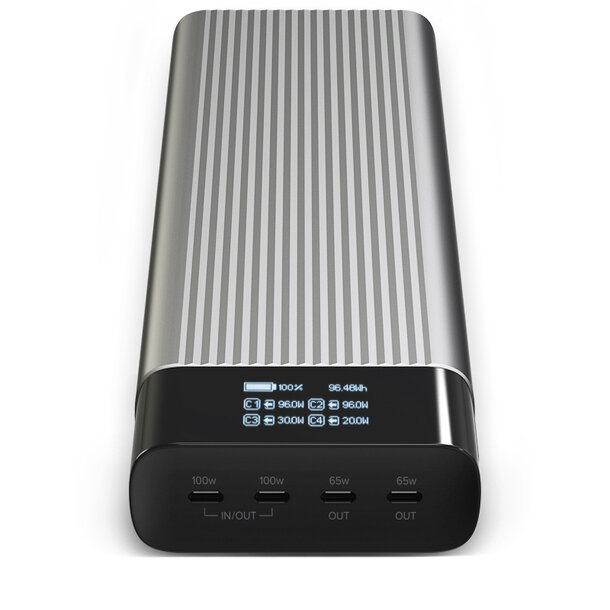 Limited time offer
d
·
: :