key advantages
9 different sound systems
14.5 mm ultra-large planer driver
3 tuning filters
estimated
delivery
November 2023
Headphones usually fall into one or two categories: great sound but look poorly, sleek design but are uncomfortable, or they are exactly what you want but at a price, you can't afford. What if a pair of in-ear monitor headphones could have it all, comfort, great sound, look great, come at a competitive price, and even help the planet? 
The growing hype around planar headphones is completely justified, find out why in this review of the Hidizs MP145.
The Product
Innovation
Is this a truly new product that you can't find on the market? Or this is a product that defines an entirely new product category. In some cases, combining several features into one or introducing a new feature to an old product is also considered an innovation.
Planar headphones have been making waves in the new era of headphone technology and planar in-ear monitors are catching up to traditional IEM headphones. What really sets the Hidizs MP145 apart is the 3 custom Pneumatic Sound Tuning Filters that can be switched out for a completely different listening experience.
The 14.5 mm diaphragm provides more than ample room to let the planar module reach the deepest of low notes and highest of highs. The vented design that mimics the fin of a whale not only gives it a sophisticated style but delivers more open sound thanks to the greater airflow. 
Speaking of whales, Hidizs didn't just copy their style with nothing in return. The MP145 not only pays homage to the whales with a tasteful design and great sound like the songs of a humpback whale but also supports the Whale and Dolphin Conservation effort. 
Competitiveness
How much better is it than the competition? Is it faster? Bigger? Cooler? More affordable? There needs to be a solid reason why you should back this project over any other.
| | Hidizs | BASN MTPRO | TINHIFI P1 Plus |
| --- | --- | --- | --- |
| Price | KS $109 | $189.99 | $149.99 |
| Drive Configuration | 14.6mm | 14.5mm | 10mm |
| Frequency Response | 20-40,000 Hz | 20-20,000 Hz | 20-20,000 Hz |
| Sensitivity | 104db | 108db | 102db |
| Impedance | 30 ohm | 32 ohm | 32 ohm |
| Tuning Filters | ✅ | ❌ | ❌ |
Just how good are these headphones? These tiny IEM headphones pack enough of a punch to match some higher-end over-ear headphones. So you are convinced that Planar headphones are great, but are the Hidizs MP145 the best bang for the buck?
It doesn't get much better than a 14.6 mm drive configuration with stats that meet just about everything in its class. Where this baby shines is in price, design, customization, ergonomics, and environmental impact. 
The whale fin tail design allows for maximum comfort, and proper airflow for the best sound coming from the planar drive configuration, and the custom liquid silicone tips allow for the perfect fit. 
The three tuning filters that come with the MP145 offer customization that no other IEM headphones can come close to. Easily switch between finer-tuned melodies, harder bass, or a perfect balance. 
Still not sure about planar headphones? They are a more open-eared alternative than traditional headphones with a stronger focus on softer sounds sometimes overshadowed by bass. Don't worry about losing the eardrum-popping bass. The MP145 still provides enough thump for you to go hard
Product Competitiveness Score
The Team
Team Reliability Score
How capable is the team? Have they developed something like this before? Do they have crowdfunding experience? Manufacturing experience? A lot of campaigns fail to deliver their product because they don't know what they're doing.
The Hidizs team is composed of audiophiles who have been putting out high-quality audio equipment from headphones to high-fidelity portable music players, all available on their website. 
They had some issues with Bluetooth connectivity on their previous model of headphones on Kickstarter about 4 years ago but this headphone comes ready and working out of the box thanks to years of experience developing similar headphones.
Attitude
How transparent are the campaigners? Do they give their backers valuable updates on their progress? Do they engage with their backers? Crowdfunding is all about community, sharing information, and building meaningful relationships with the people who fund your project.
While this campaign has just launched on Kickstarter, the team has been very active in their comment and update section for their previous campaigns. It is important to remember that backing a campaign isn't the same as buying a ready product from retail. It takes a few campaigns to improve on product development and the first campaigns are not always going to be the best. 
Hidizs is a seasoned company now with almost a decade of experience developing high-quality audio equipment with a support team. They are available to answer questions on their website and their Kickstarter page is super detailed.
Conclusion
If you are an audiophile looking for the perfect IEM headphones or just starting your journey into higher-end headphones, the Hidizs MP145 is a choice you can afford. They come from a company with loads of experience in producing fine-tuned audio equipment and are super competitive at their price. 
They offer customization, and comfort, and help a great cause. Are you ready to transport yourself to a world of pure sound?
TIW Total Score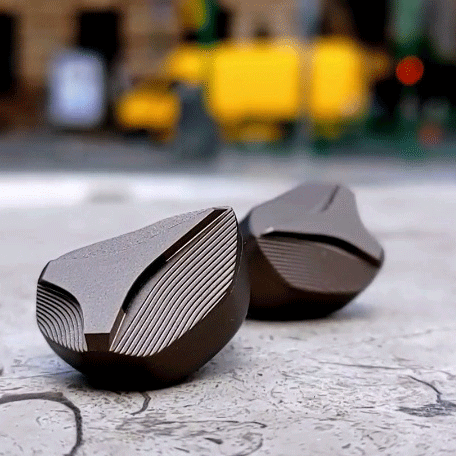 Hidizs
Team Reliability Score
25
Hidizs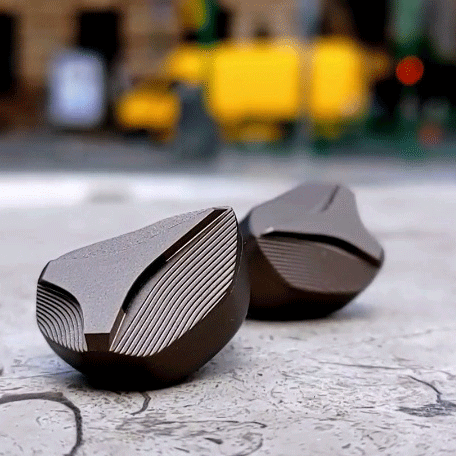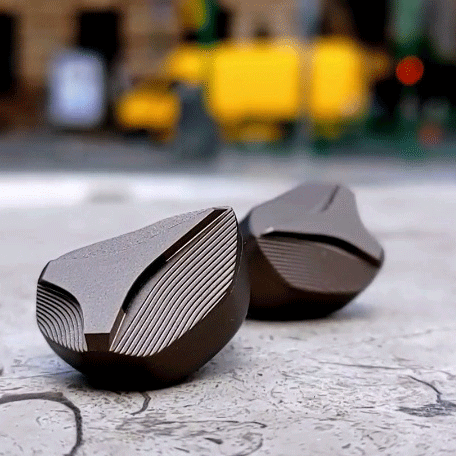 Limited time offer
d
·
: :