key advantages
Productivity Tracking
Distraction Alerts
Emotion Records
Procrastination Control
estimated
delivery
April, 2022
2022 is here, and we are pretty sure that you've got some goals to achieve. Well, the Tech I Want team is here to introduce you to a tiny little productivity gadget that will make your focusing life easier.
Tracking your mental health, stress levels, and anxiety isn't' an easy task, especially when you're determined to finish a job. And that's where the FOCI 2 kicks in. So buckle up and get ready to know a bit about the FOCI 2 in this review.
The Product
Innovation
Is this a truly new product that you can't find on the market? Or this a product that defines an entirely new product category. In some cases, the combination of several features into one or the introduction of a new feature to an old product are also considered to be an innovation.
The FOCI 2 brings to the table many exciting features; however, we need to keep in mind that everything is checked through your phone. So the device itself simply reports data to the FOCI app.
One of the most intriguing features that FOCI is equipped with is called Emotion Records. Emotion Records tracks emotional states, such as distraction, stress, focus, fatigue, flow, and calm, especially during seated work (we all know how hectic it sometimes gets while working sitting at an office).
Another feature that this focus device has is called Emotion Analytics. Emotion Analytics evaluates risks of burnout, distractibility, frustration, procrastination, and anxiety, and we all know how these emotions impact productivity. Additionally, you have the In-Work Stats, which provides real-time metrics such as flow traction metrics, mental performance, and tension overload.
And lastly, you have the Productivity Reports, which summarizes focus metrics and tension levels.
Moreover, The FOCI wearable has Tactile feedback that warns you when you are distracted, tired, stressed. And, it has Biofeedback training techniques to help you adjust work states and improve mental performance.
Competitiveness
How much better is it than the competition? Is it faster? Bigger? Cooler? More affordable? There needs to be a solid reason why you should back this project over any other.
| | FOCI 2 | FOCI 1 |
| --- | --- | --- |
| Price | $92 (kickstarter price) | $129 |
| Dimensions | 44.3 x 20.7 x 12.8 mm | 44.3 x 20.7 x 12.8 mm |
| Weight | 10 g | 10g |
| Material | PC stainless steel | ABS stainless steel |
| Battery | 1 week usage(rechargeable) | 1 week usage(rechargeable) |
| Waterproof | ❌ | ✅ |
| Compatibility | IOS & Android | IOS & Android |
We had a look at some of the popular productivity gadgets; however, we concluded that it would be best to compare the previous FOCI, the FOCI 1, with the new FOCI 2.
The two focus gadgets are incredibly similar to each other when it comes to hardware features. They are identical in dimensions, weight, and battery life.
We are aware of the updated software features (especially with machine learning); however, we were disappointed to see that Tinylogics added not many hardware tweaks to the FOCI 2.
To sum up, The FOCI 2 has a better design and implements the second generation machine learning engine. This generates around a 2-3x performance boost from FOCI 1, with lower latency, faster learning, and more intelligent analysis.
Product Competitiveness Score
The Team
Reliability
How capable is the team? Have they developed something like this before? Do they have crowdfunding experience? Manufacturing experience? A lot of campaigns fail to deliver their product because they don't know what they're doing.
Tinylogics is revolutionizing how the world addresses the growing problem of medication non-adherence, which causes up to 50 % of treatment failures.
Harnessing the potential of the Internet of Things and intelligent algorithms, they pioneer the development of intelligent pillboxes and their seamless integration with mobile apps to empower users to overcome their adherence challenges and reduce overall healthcare costs.
They were founded in the University City of Cambridge in 2014 and received support from Cambridge Enterprise, the Kickstarter backer community.
They have created four projects over Kickstarter (2 of them being productivity gadgets), and all of them seem to have gone well. We had a look over the FOCI 1 reviews/community comments; it turned out that some people had trouble receiving their product; however, after checking the responses from the FOCI team, we are assuming that those issues have been solved. Additionally, some people were having problems with the battery of the FOCI 1; hopefully, that won't be an issue with the FOCI 2.
Attitude
How transparent are the campaigners? Do they give their backers valuable updates on their progress? Do they engage with their backers? Crowdfunding is all about community, sharing information, and building a meaningful relationship with the people who fund your project.
The attitude towards the backers is on a decent level. The comments seem to get answered regularly and on time. Additionally, pretty much everything is responded to by the team. Nothing is left unanswered. The project owners seem to be friendly people with a good sense of humor; And, they try to make everything clear with their answers (they seem pretty productive; I mean they have to be, especially if they produce productivity gadgets).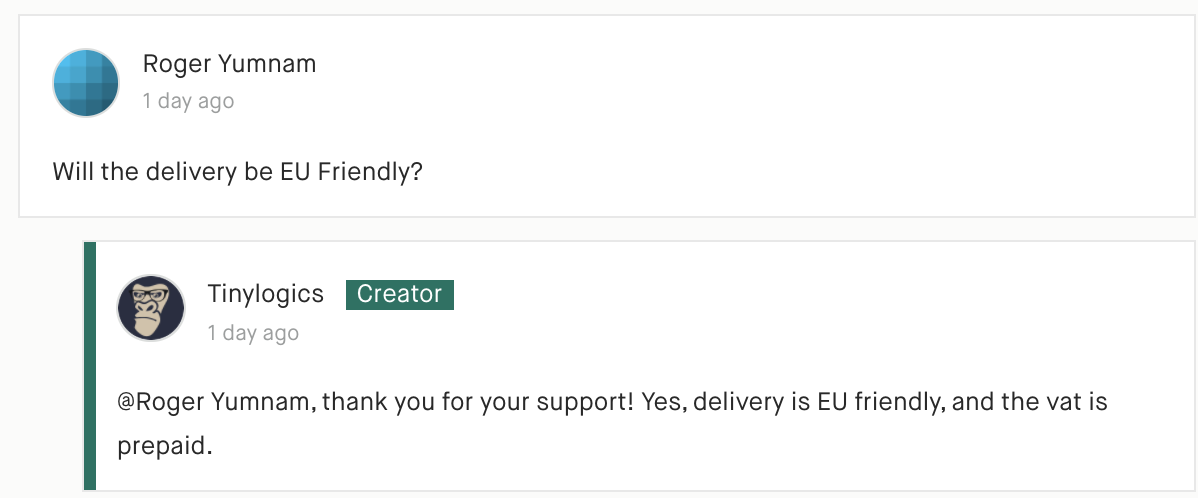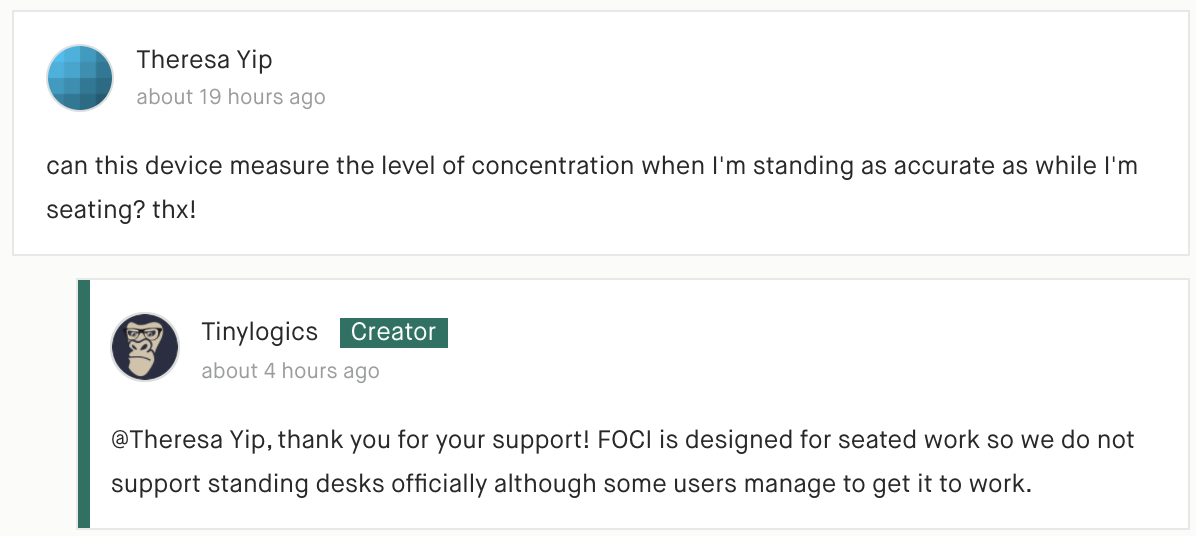 Conclusion & Public Opinion
Now that you have read the FOCI 2 wearable review, we are assuming that you immensely enjoyed the product. The number of productivity features that it brings to the game puts it up there with some of the most famous productivity gadgets (such as the Apple Watch). It's something very simple that can be tucked in on your shirt or pants, making it unnoticeable and a productivity booster.
We highly consider that you learn about the FOCI 2 more by checking out their campaign page here
TIW Total Score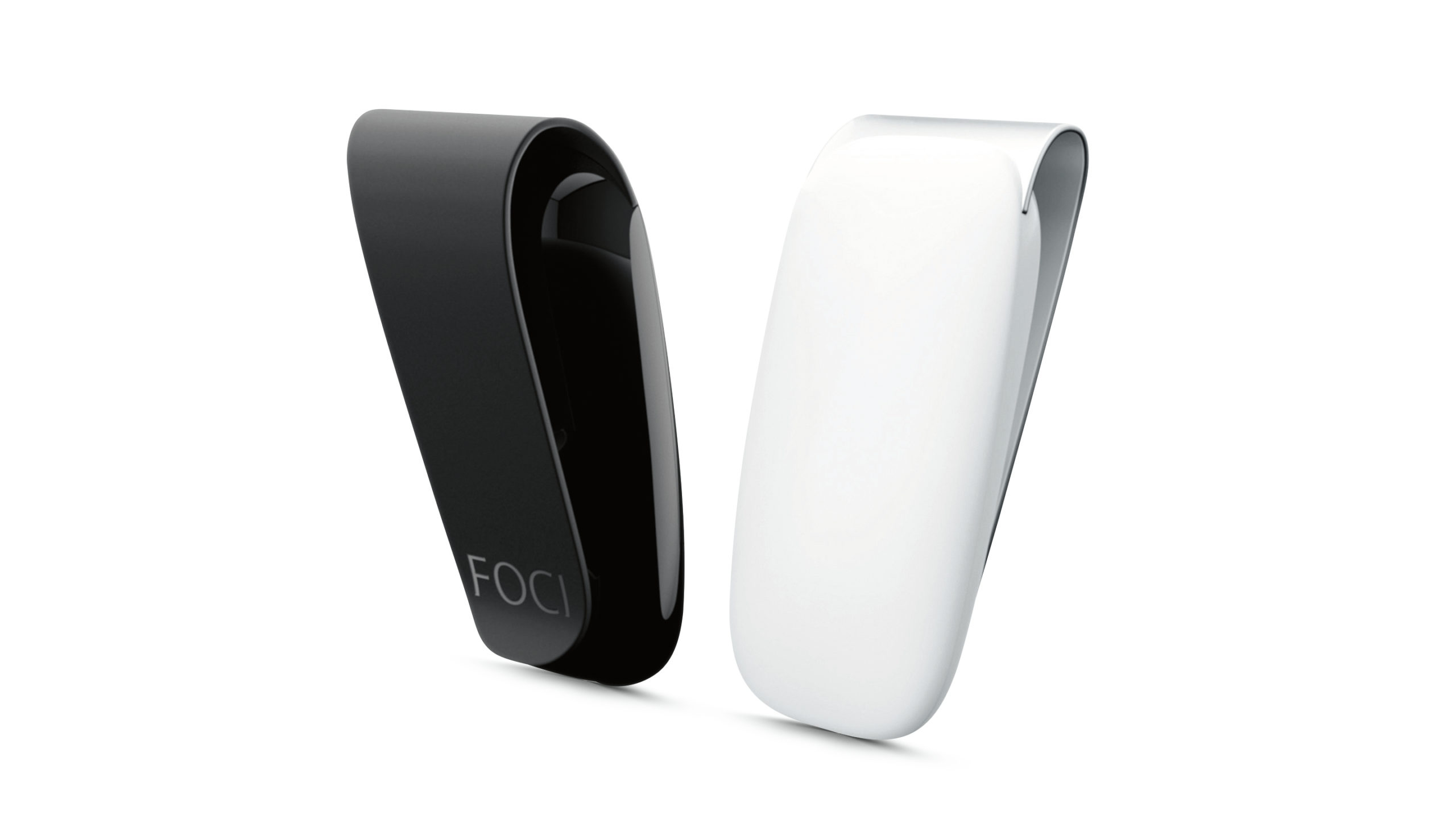 FOCI 2
FOCI 2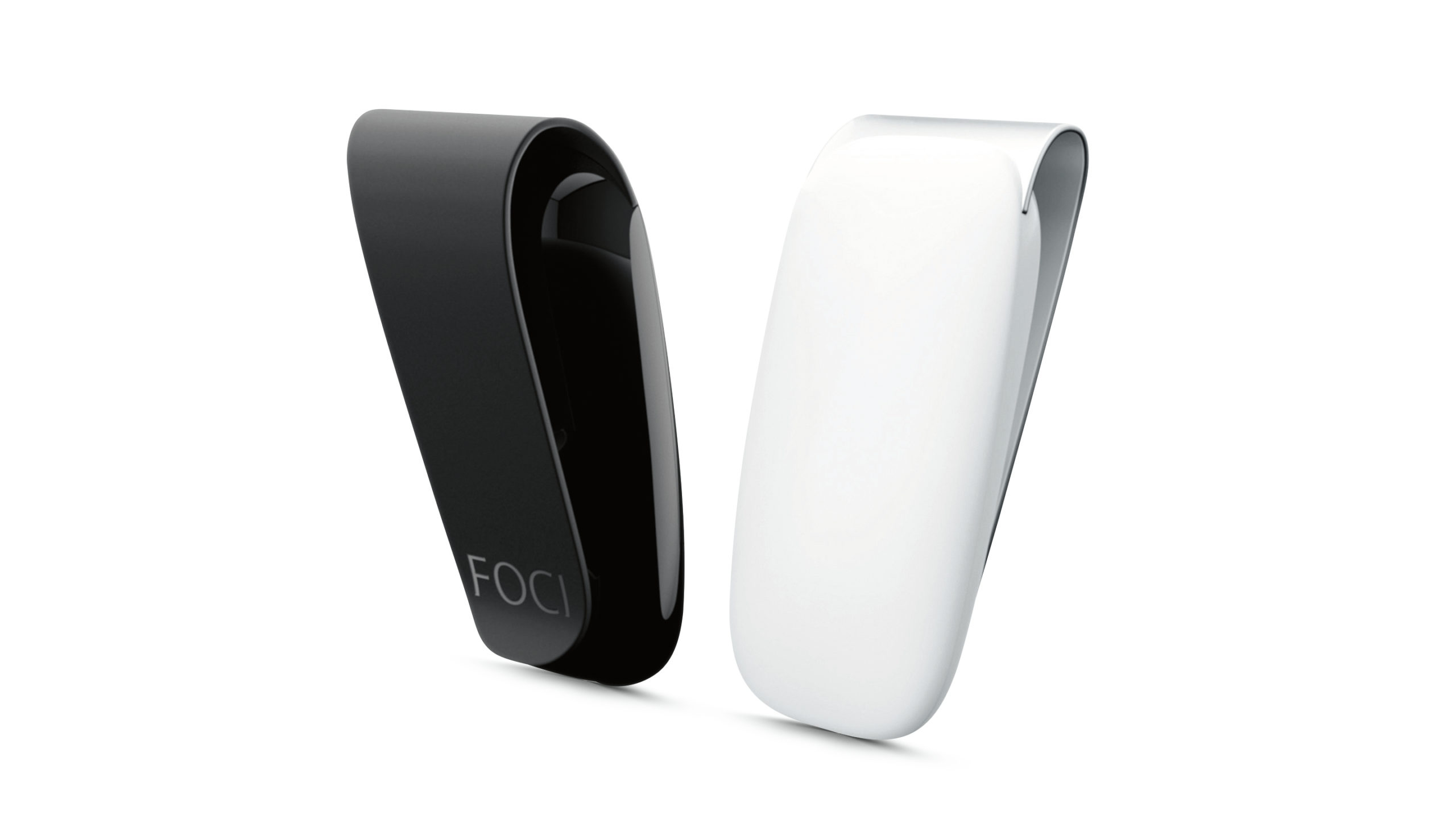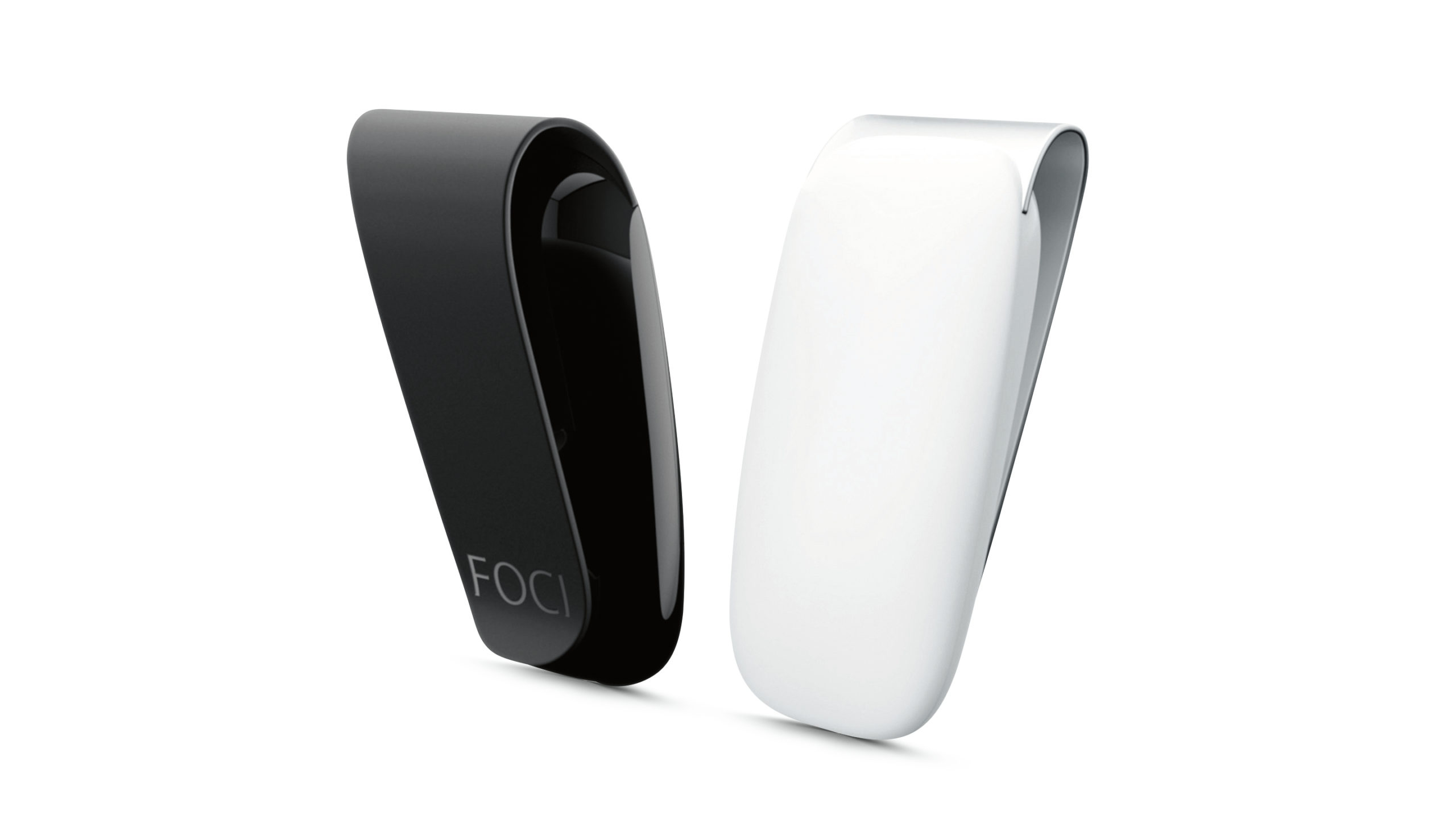 Limited time offer
d
·
: :