key advantages
Simple and Intuitive
Place Anywhere
Wildly Configurable
estimated
delivery
June 2022
From smartphones to smartwatches, everything we use around us is increasingly becoming "smart". Smart home devices are no exception, and as people are looking for ways to make their home smarter, a team of inventors decided to put their foot into the craze with a smart home controller that they consider to be the most perfect one on the market.
Say hello to the Flic Twist. What is it? Well, it's a smart wireless dial that can be used to control smart-enabled home devices (think lights, window blinds, audio speakers). Moreover, the claim is that the Flic Twist is super easy to use, cares about your privacy, and allows for a ton of customization. 
Well then, time for some due diligence. Let's find out how it stands up against the four Tech I Want criteria! 
The Product
Innovation
Is this a truly new product that you can't find on the market? Or this a product that defines an entirely new product category. In some cases, the combination of several features into one or the introduction of a new feature to an old product are also considered to be an innovation.
Okay, hear us out. Nowadays, smart home controllers are no longer revolutionary. The market is quite saturated with options. However, while scouring the entire internet trying to find a product similar to the Flic Twist, we honestly could not find a single product which accurately fits the Flic Twist's description.
First off, the Flic Twist can be placed anywhere you like with minimum effort. As it works on AAA batteries that can last up to two years (quite the achievement itself), it does not require a wired power cable and as such can be mounted really easily on any desired surface. This eliminates placement restrictions since it doesn't have to be placed anywhere near a power source.
Moreover, the Flic Twist has no microphone. So instead of the more traditional voice commands, all controls are done by hand (more on that below). With privacy becoming an increasingly common concern in the world of smart devices, and I fully understand why the Flic Twist inventors decided to omit these features — peace of mind that no hacker is listening in on their conversations is something most devices won't provide.
With a three-way control system, the Flic Twist is intended to be easy to use by anyone in the household. The entire thing can be controlled by either pushing, rotating, or pushing and rotating at the same time. Each one of these actions triggers a different, pre-set action. This intuitive concept opens up access to groups of non-tech-savvy people who would otherwise not be able to control their homes. Think for example of the elderly who are used to tactile hand-controlled devices. 
Finally, HTTP integrations will allow the more tech-savvy among us to utilize the Flic Twist to its maximum capacity, by allowing it to control just about anything that runs an HTTP server. So if for example you have a project running on a Raspberry Pi, you can rest assured that it's fully controllable by the Flic Twist.
Competitiveness
How much better is it than the competition? Is it faster? Bigger? Cooler? More affordable? There needs to be a solid reason why you should back this project over any other.
| | Flic Twist | Brilliant | Google Home Mini |
| --- | --- | --- | --- |
| Price | $92 | $399 | $49 |
| Connectivity | Local | Cloud | Cloud |
| Privacy | ✅ | ❌ | ❌ |
| Easy installation | ✅ | ❌ | ✅ |
| Camera | ❌ | ✅ | ❌ |
| Battery life | 2 years | N/A (wired) | 12 hours |
| Mobile App | ✅ | ✅ | ✅ |
| Control by hand | ✅ | ✅ | ❌ |
Simplicity is where the Flic Twist takes a true edge over its competition. While like its competitors the main function is to control your home appliances, the Flic Twist seems to be the best all-round device, offering the longest battery life in its class and making sure just about anyone can set it up. 
If you're someone who prefers interacting with their smart devices using voice commands, then perhaps the Flic Twist is not for you, but do keep in mind that with voice-activated controllers, you are potentially compromising your privacy. 
Product Competitiveness Score
The Team
Reliability
How capable is the team? Have they developed something like this before? Do they have crowdfunding experience? Manufacturing experience? A lot of campaigns fail to deliver their product because they don't know what they're doing.
Shortcut Labs, the inventors of the Flic Twist, have a positive track record when it comes to crowdfunding projects. Their previous projects, the Flic, Flic 2, and Flic Hub, have been a tremendous success, with a combined amount of over $2 million raised. All three products ended up successfully shipping to their backers and are to this day available for purchase on Amazon. 
Thus, we can say with high confidence that the Flic Twist campaign can be trusted. The likelihood that you will lose your money on this project can be considered very low.
One thing that I did notice is that they turned off reviews on Facebook. This is quite suspicious because if you are confident in your product, you generally won't disable the review section.
Attitude
How transparent are the campaigners? Do they give their backers valuable updates on their progress? Do they engage with their backers? Crowdfunding is all about community, sharing information, and building a meaningful relationship with the people who fund your project.
The campaigners actively reply to comments on their Kickstarter. Although sometimes it takes a few days to reply, something that can be improved on, the replies are generally clear and concise.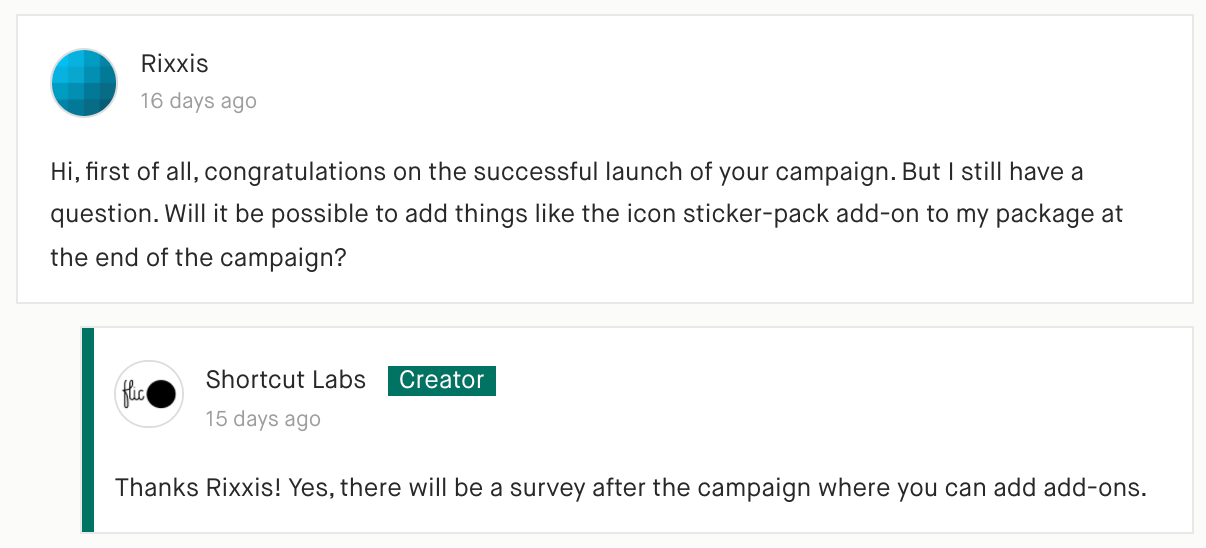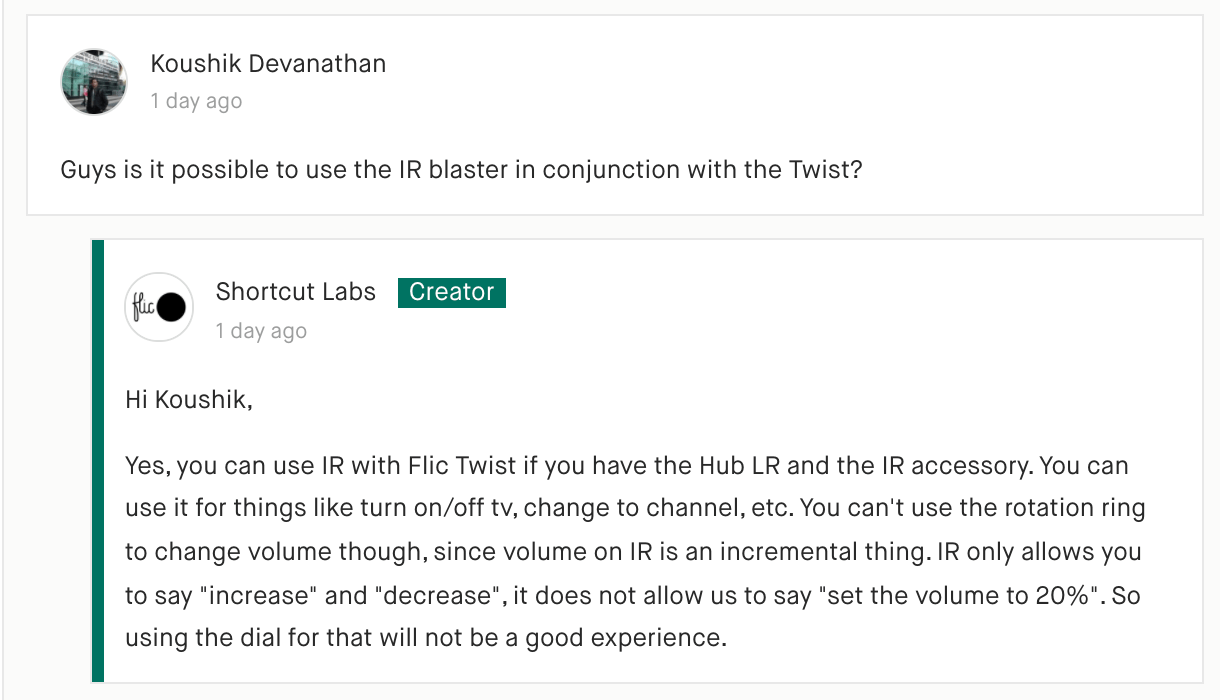 Conclusion & Public Opinion
To sum things up, the Flic Twist seems to be a great little device that has the potential to really change things for less-tech-savvy people. Shortcut Labs really went out of their way with this product to design something that is both simple and intuitive to use, well customizable, and cool about your privacy.
And the $92 price tag? I think it's well worth it. Yes, you pay a bit more than you would for a Google Home, but in return you get something that is more tactile, secure, and customizable.
TIW Total Score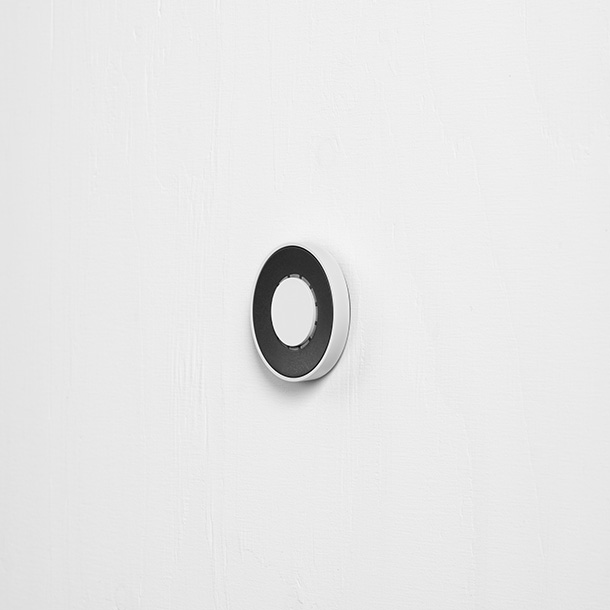 Flic Twist
Flic Twist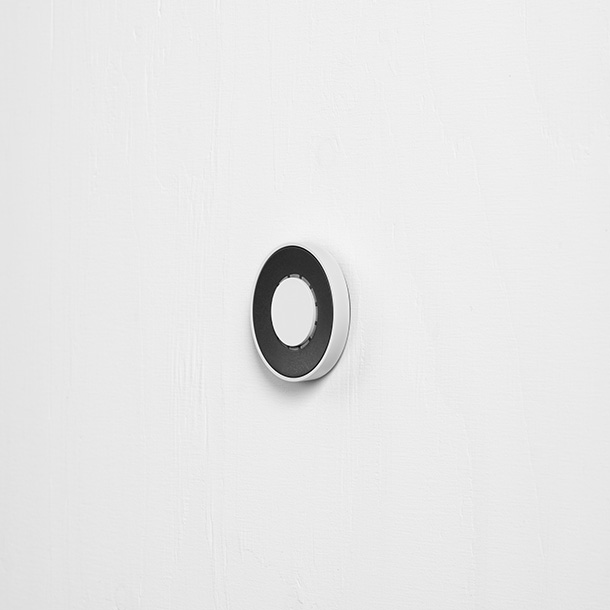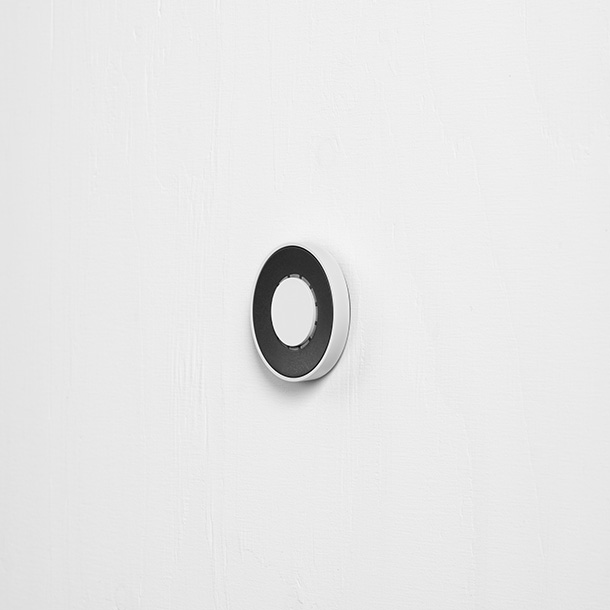 Limited time offer
d
·
: :