key advantages
6X 100W Power Output Display
6X Fast Charge Ports
Auto Match Max Current with 8 Safety Protections
estimated
delivery
Jan 2022
If you have ever missed an important phone call cause you ran out of battery then you know the value of power in your life. One day a wise man said: The faster your devices charge, the more time and energy you will save. Even if all our gadgets come with their own chargers in the package, it is convenient to have the second one in hand to take with us and juice up our everyday carry devices wherever we go.
We come across tons of chargers on the market and the choice of the fastest, safest, and the most lightweight one can be a real hustle. EGO Innovation has just launched its 3rd crowdfunding campaign introducing the EGI EXINNO 240W USB charger which is claimed to be the world's fastest and highest output USB charger. Let's run quick research and discover whether it is as good as the team mentions or it is the next scam product.
The Product
Innovation
Is this a truly new product that you can't find on the market? Or this a product that defines an entirely new product category. In some cases, the combination of several features into one or the introduction of a new feature to an old product are also considered to be an innovation.
Well, neither the product nor the features are innovations. But the quality and the combination of features in one tiny charger are really amazing.
EGO EXINNO has 6 ports that are equipped with individual fast charging chips. The coolest thing here is that if you use all 6 ports simultaneously EXINNO will keep the fast charging state. 
USB-C 100W X3 (PD3.0, PPS,QC5)
USB-A 35WX1 (VOOC,SCP,QC3.0,AFC…)
USB-A 18WX2 (FCP, QC3.0…)
Not only has the product been developed in a way to carry the highest output power of 240W in a compact case but also designed to reach the utmost ease of use. It has a display that shows power distribution status updated 3 times per second for each port. Plus it is compatible with plug converters. TO reduce the size of the charger and control the heat while charging EXINNO contains GaN chips inside the case.
Competitiveness
How much better is it than the competition? Is it faster? Bigger? Cooler? More affordable? There needs to be a solid reason why you should back this project over any other.
| | EGO EXINNO | AtonPWR | Anker |
| --- | --- | --- | --- |
| Price | KS $159 | $49.99 | $129.99 |
| Size (mm) | 110x83x32 | 131x94x34 | 147x114x41 |
| Weight (g) | 410 | 238 | 383 |
| Ports | 3A+3C | 3A+3C | 2A+2C |
| Power Output | 240W | 90W | 100W |
| Simultaneous charging | ✅ | ✅ | ✅ |
| GaN IC | 2x Navitas 6127 2x Navitas 6125 | - | - |
| Safety Certificates | FCC/CE/CB/BSMI/PSE/KCC/BS1363 | - | - |
| Compatibility | All USB-A and USB-C devices | All USB-A and USB-C devices | All USB-A and USB-C devices |
As you can clearly see the price tag for EGO EXINNO is justified for the features it provides to the users. The most important advantage is the highest output and number of ports in a relatively small case compared to the other products on the market.
Product Competitiveness Score
The Team
Reliability
How capable is the team? Have they developed something like this before? Do they have crowdfunding experience? Manufacturing experience? A lot of campaigns fail to deliver their product because they don't know what they're doing.
EGO Innovation Limited is a Chinese electronic manufacturing company based in Hong Kong. They are more specialized in manufacturing chargers, power banks, USB cables, and other accessories. After looking through their website and social channels I can state that they've managed to gain popularity and interest among tech enthusiasts. People show engagement under their social posts which is amazing. 
What goes for their crowdfunding experience, the team has recently launched its 3rd campaign on Kickstarter. During 10 live days, they raised more than $190.000. The previous 2 campaigns were successful too. They had some delivery issues and people were complaining that they'd received broken products. The team offered some compensation for broken items as expected.
Attitude
How transparent are the campaigners? Do they give their backers valuable updates on their progress? Do they engage with their backers? Crowdfunding is all about community, sharing information, and building a meaningful relationship with the people who fund your project.
The team is not very responsive in answering the comments on their previous campaign pages. Although they are offering compensation it would be nice from their side to answer backers individually. 
Hopefully, this time they will be more responsive and won't repeat the previous mistakes.
Conclusion & Public Opinion
As the team claims EGO EXINNO is the highest output charger that has the smallest size with its capacity. Although the previous experience connected with delivery and product-related issues we have big hopes the team will succeed this time and will be able to build and deliver the product to their backers.
TIW Total Score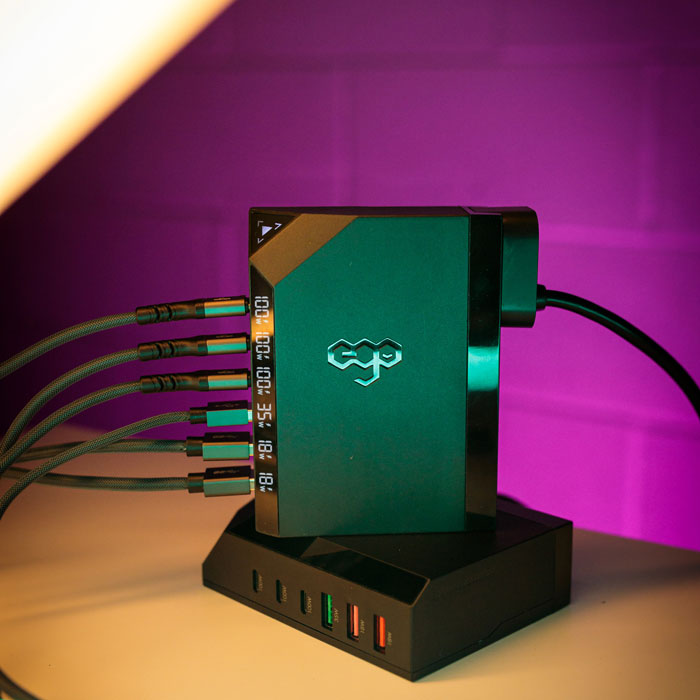 EGO EXINNO
EGO EXINNO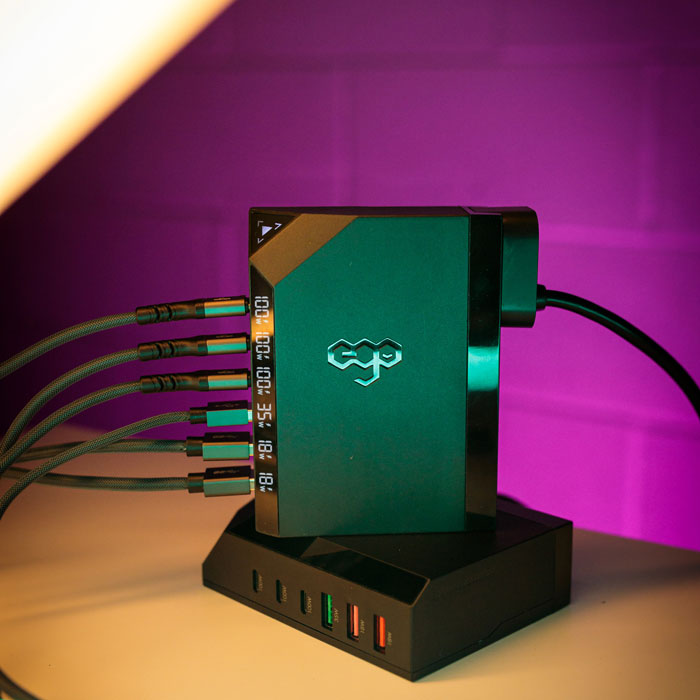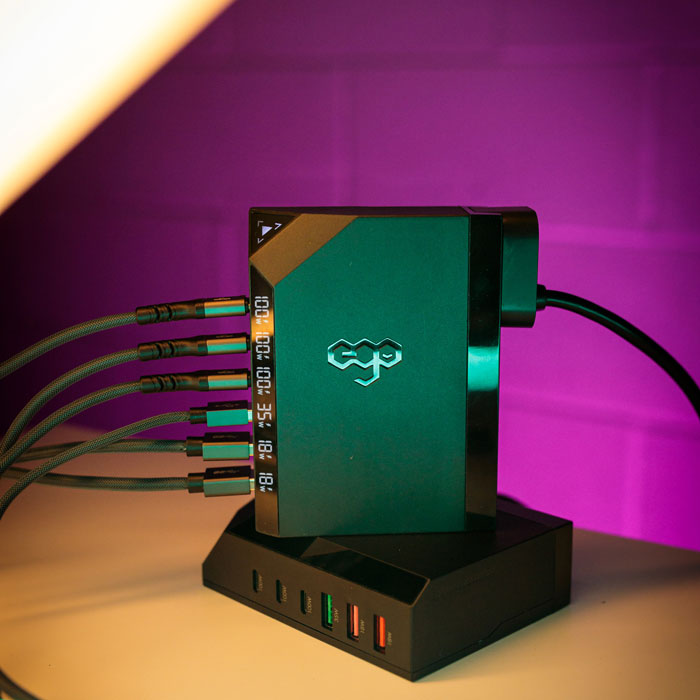 Limited time offer
d
·
: :