Couch Console
Couch Cup Holder
key advantages
Modular & compact design
Charging plug available
Eco-friendly lightweight material
estimated
delivery
April 2021
Your movie nights, study afternoons, working mornings, and chilling evenings are in absolute need of something to complete them. When your snacks, your fresh orange juice, your earbuds, and the remote control are laying all around the ground, the bed, or the desk, and you are definitely not going to organize them properly, Couch Console is the couch cup holder you should consider getting.
The compact organizer set comes with
a self-balancing couch cup holder
a snack cup
phone & remote organizer
charging plug
and storage.
Made out of recycled material, the eco-friendly couch cup holder is lightweight, portable, and easy to carry around. If you choose to get 2 Couch Consoles at once for you and for your movie and study companion, the modularity of the organizer will please you by offering multiple options to adjust the settings based on your needs and preferences. The add-ons are also there to complete your comfort-experience. Feel free to adjust the existing modules of the set by arranging them the way you wish!
Pros
Cons
✔️Modularity
❌More flexibility options
when getting 2 sets at once
✔️Eco-friendly design
✔️Portability
Check out Kickstarter's most funded Tech & Design category products of 2020 here!
The Product
Innovation
Is this a truly new product that you can't find on the market? Or this a product that defines an entirely new product category. In some cases, the combination of several features into one or the introduction of a new feature to an old product are also considered to be an innovation.
Bed tables, lunch boxes, and other similar products that might seem similar to Couch Console…But it will eventually stand out with its modularity, adjustability, portability and design! You don't usually get to charge your phone with your lunch box or to place a small box on your pillow for your movie snacks and remote control. Couch Console is a new solution to the old problem of convenience all of us have been facing for some occasions.
Competitiveness
How much better is it than the competition? Is it faster? Bigger? Cooler? More affordable? There needs to be a solid reason why you should back this project over any other.
| | Couch Console | Mookundy | Cozy Pillow |
| --- | --- | --- | --- |
| Price | $89 (1 set) | $46 | $34 |
| Dimensions | 10.5 x 10.5 x 4 | 15.35 x 15.35 x 3.94 | 14 x 14 x 4 |
| Material | Recycled foam | Faux leather & plastic | Polyester & polyester blend |
| Self-balancing cupholder | ✔️ | ❌ | ❌ |
| Modular design | ✔️ | ❌ | ❌ |
| Charging plug | ✔️ | ❌ | ❌ |
| Storage | ✔️ | ❌ | ❌ |
With all these green checkmarks, you might still think whether Couch Console is worth to pay the highest price for. Considering that the self-balancing couch cup holder will save you from inevitable spillovers, the plug will keep your phone charged, and your snacks will find the right place to settle, you might want to pay once and to save yourself for the rest of your life! The eco-friendly recycled foam is to guarantee the long life of your set and the comfort of your days!
Product Competitiveness Score
The Team
Reliability
How capable is the team? Have they developed something like this before? Do they have crowdfunding experience? Manufacturing experience? A lot of campaigns fail to deliver their product because they don't know what they're doing.
Couch Console is the very first crowdfunding campaign of the Ebite team. As they mention, they are a small team of designers fond of new challenges. It is the pleasure they feel when having their favorite beverage in the car that drove them to step ahead in the luxury of life and come up with a cupholder set for a couch!
They have designed a humble website to symbolize their first step in the world of crowdfunding. Based on the $494.616 they have managed to raise within just 8 days, one can assume backers have belief and sympathy towards them! 
The campaign story page represents a thorough explanation of the details and the specifics of the product and introduces well-justified reasons to incentify the potential backers to support the Couch Console project!
We'll keep monitoring the progress of the team to explore more about how they do in their future activity and whether they manage to maintain the positive vibe throughout the time the campaign is live and also after that!
Attitude
How transparent are the campaigners? Do they give their backers valuable updates on their progress? Do they engage with their backers? Crowdfunding is all about community, sharing information and building a meaningful relationship with the people who fund your project.
Let us see how the team members do in communicating with their backers.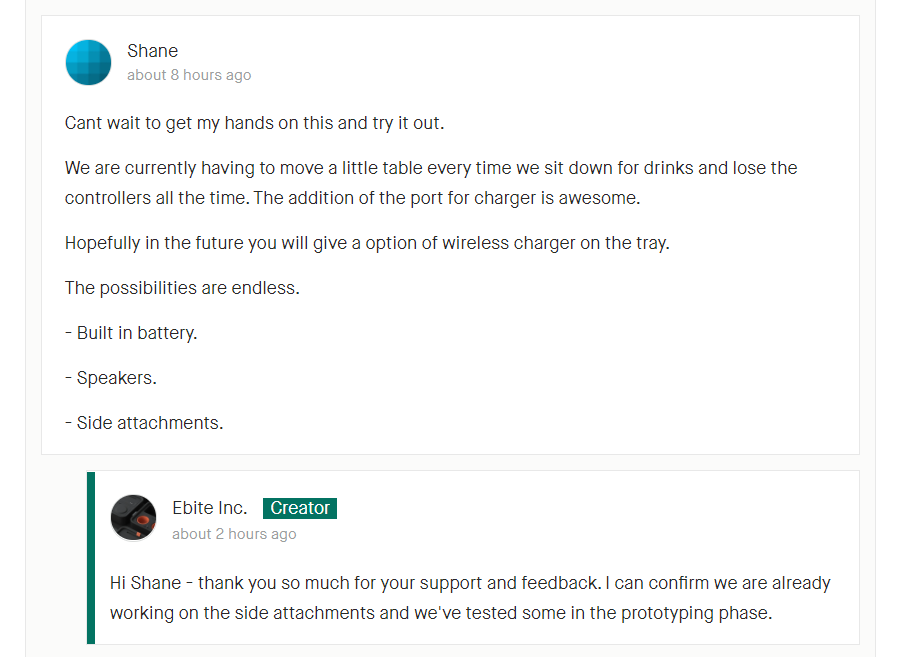 A suggestion by a backer, and a welcoming reaction by the team. Also, it is crucial to notice that the majority of the comments are replied to within several hours.

More suggestions and the team meets to be trying their best to satisfy the needs of their backers. 
Overall, the team puts a reasonable amount of effort in getting back with their backers, catching up with their questions, and considering their recommendations for future projects. This demonstrates some high level of responsiveness and promising customer service for the first crowdfunding project.
Conclusion & Public Opinion
For a new team like the Couch Console has, the beginning seems to be promising! A responsive customer service, a unique and original solution in the form of an innovative product, eagerness to be environmentally sustainable, and a dedication to creating a reliable brand image. 
The team is new to the public, therefore, the public is still in the stage of exploring the team, the product and the mission of the brand.
It can, however, be assumed that the team has already managed to earn some trust from the backer community as they keep actively supporting the project and contributing to its progress.
TIW Total Score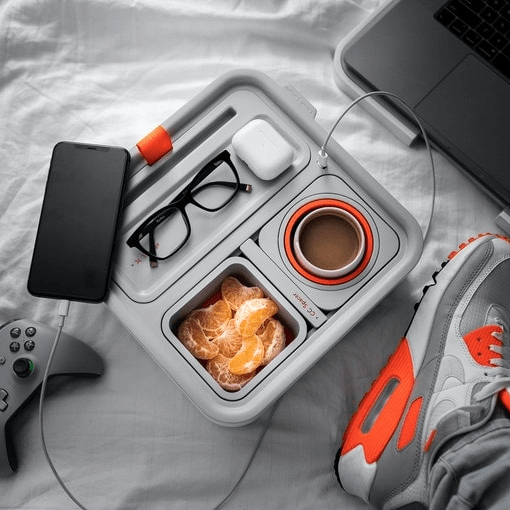 Couch Console
Couch Console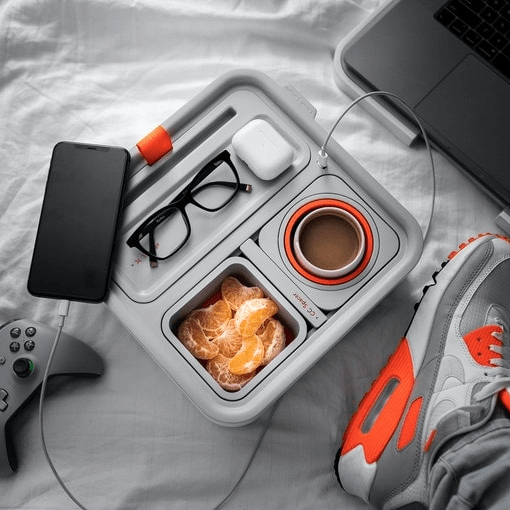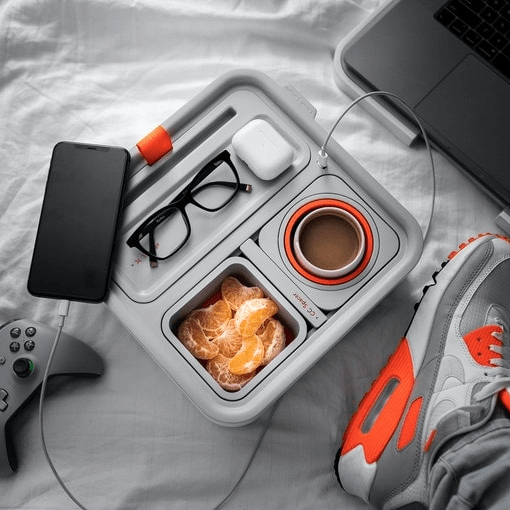 Limited time offer
d
·
: :