key advantages
Biodegradable
Plastic-free
Has four filtering stages
estimated
delivery
February 2021
Did you know that air pollution can increase the risk of lung cancer and worsen your asthma condition?
Yes, it can.
That is one of the reasons why Briiv, a sustainable air purifier that uses natural materials over harmful plastics, was created.
In this review, we will look at the features that this natural air purifier offers and compare it to others on the market. Let's see which one is better!
The Product
Innovation
Is this a truly new product that you can't find on the market? Or this a product that defines an entirely new product category. In some cases, the combination of several features into one or the introduction of a new feature to an old product are also considered to be an innovation.
There are already many various air-purifiers on the market. So, how is this air purifier for home any different from the rest of them? The thing is that Briiv has many cool features that you can't find in other products. 
First off, it's important to mention that Briiv uses 100% natural and renewable materials, which means that the air in your room or office will be safe and clean. Good air quality is crucial as it can improve your sleep and energy. Also, Briiv may be an excellent tool for removing pollutants from your home. You may think that pollutants result from traffic and factories, but in fact, they are caused by cooking, light candles, and the usage of cleaning products.
One of the most critical features of the natural air purifier is that it can degrade in a matter of months into harmless soil. Other air filters are not recyclable, and that is the reason why 6.000 tones of HEPA filters are being sent to junkyards every year. Can you imagine? 
So how come Briiv is so eco-friendly? 
It uses the natural micro-structures of moss, coconut, carbon, and wool to filter air. 
The natural dried moss captures significant particulate matter from the air. For example, dust and animal hairs. The coconut's husk traps harmful substances from the air. The carbon is used to make the smell of air better by pulling odors. Lastly, the wool, which is being sourced from New Zealand, is 100% biodegradable. This has already been tested by Nelson Labs in the USA. 

The company ensures that the Astino sheep are healthy and are not being harmed in any way. 
The natural air purifier not only has an award-winning design, but also smartphone control, multiple speed modes, low energy USB 5v, smart speaker compatibility, and optional integration for Alexa and google assistant. 
As we don't have the products in our hands and cannot safely estimate the health effects of this product and abilities. What the campaigner states, we can only hope for, and they state that Briiv can effectively boost the air quality in a 36m² (387ft²) living space in just one hour. 
Competitiveness
How much better is it than the competition? Is it faster? Bigger? Cooler? More affordable? There needs to be a solid reason why you should back this project over any other.
| | Briiv | Dyson Pure Cool Link™ | Molekule Air Pro |
| --- | --- | --- | --- |
| Price | $342 | $299.99 | $1199 |
| Weight | 1.9lb | 6.6lb | 22.9lb |
| Recyclable or Biodegradable | ✅ | ❌ | ❌ |
| Plastic-free | ✅ | ❌ | ❌ |
| Filter stages | 4 | 2 | 3 |
| App control | ✅ | ✅ | ✅ |
| Voice control | ✅ | ✅ | ❌ |
As you can see from the table above, for its average price compared to the other air purifiers, Briiv offers a feature that I think is essential to have in a purifier, which is biodegradability. Dyson and Molekule are not recyclable, so they are harmful to the environment around us.  
Another benefit that Briiv offers is that it is very lightweight compared to the other models and can be easly relocated in the house. 1.9lbs compared to 6.6lbs of Dyson and 22.9lbs of Molekule. This may be one of the reasons why Briiv received a design award from Reddot.
Moreover, Briiv goes through four filtering stages, and that ensures good quality. It's important to say that the wool filters have even been tested by Nelson Labs in the USA and the test results show us that their wool is more effective than generic brand wool used by other companies.
Product Competitiveness Score
The Team
Reliability
How capable is the team? Have they developed something like this before? Do they have crowdfunding experience? Manufacturing experience? A lot of campaigns fail to deliver their product because they don't know what they're doing.
By analyzing the product and the team, we can tell that this is one of the most reliable campaigns we have seen this year, even though this is the company's first campaign on Kickstarter. 
By looking at the Linkedin account, I can see that the co-founder of "Five create", Sean Sykes, has over ten years of experience in new product innovation, implementation, business strategy, product design, strategic sourcing, and green supply chain design. 
Attitude
How transparent are the campaigners? Do they give their backers valuable updates on their progress? Do they engage with their backers? Crowdfunding is all about community, sharing information, and building a meaningful relationship with the people who fund your project.
The attitude towards backers and potential backers is on a good level. The comments get answered right in time, and the creator is very polite and kindly tries to solve any problems.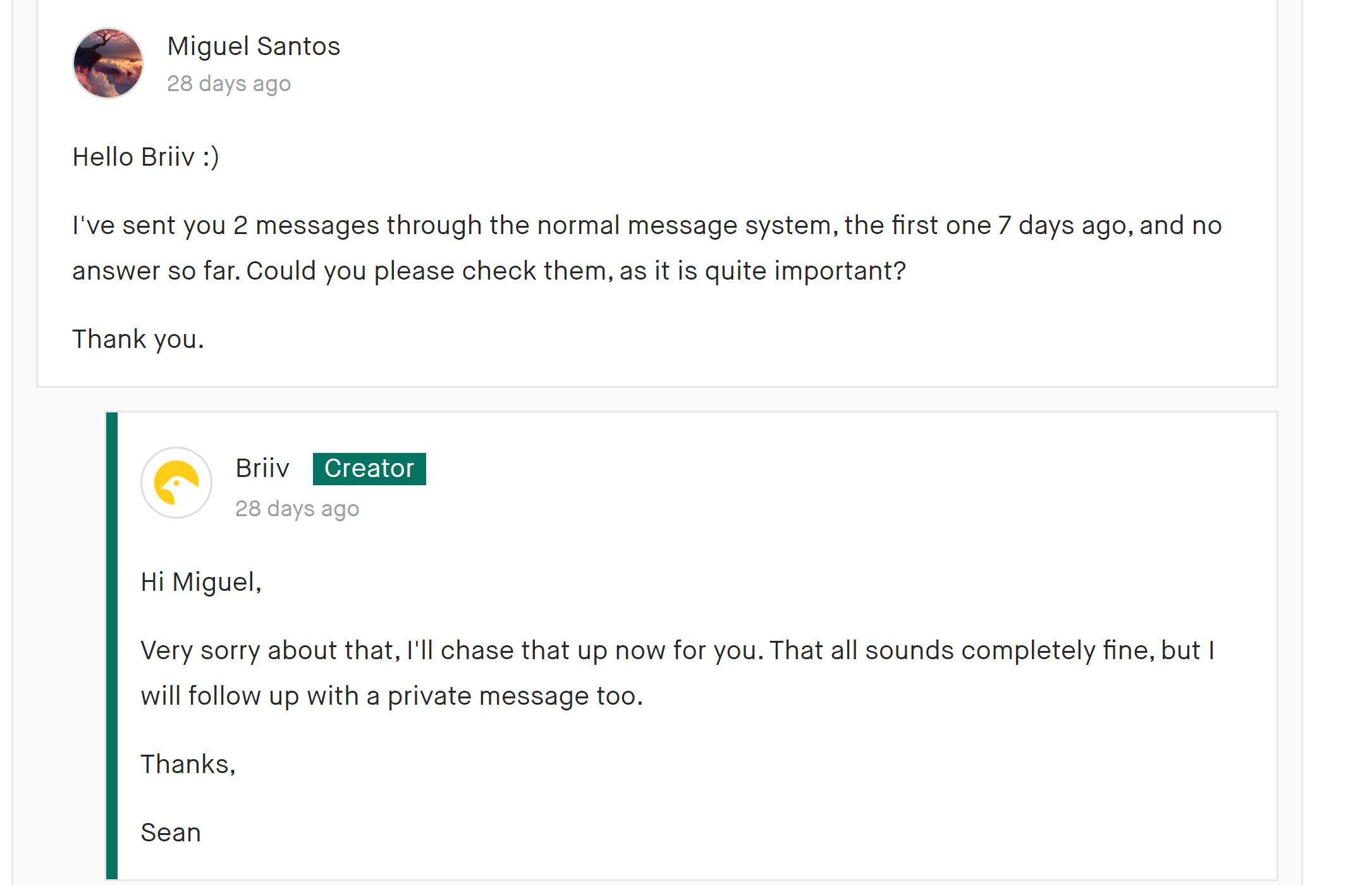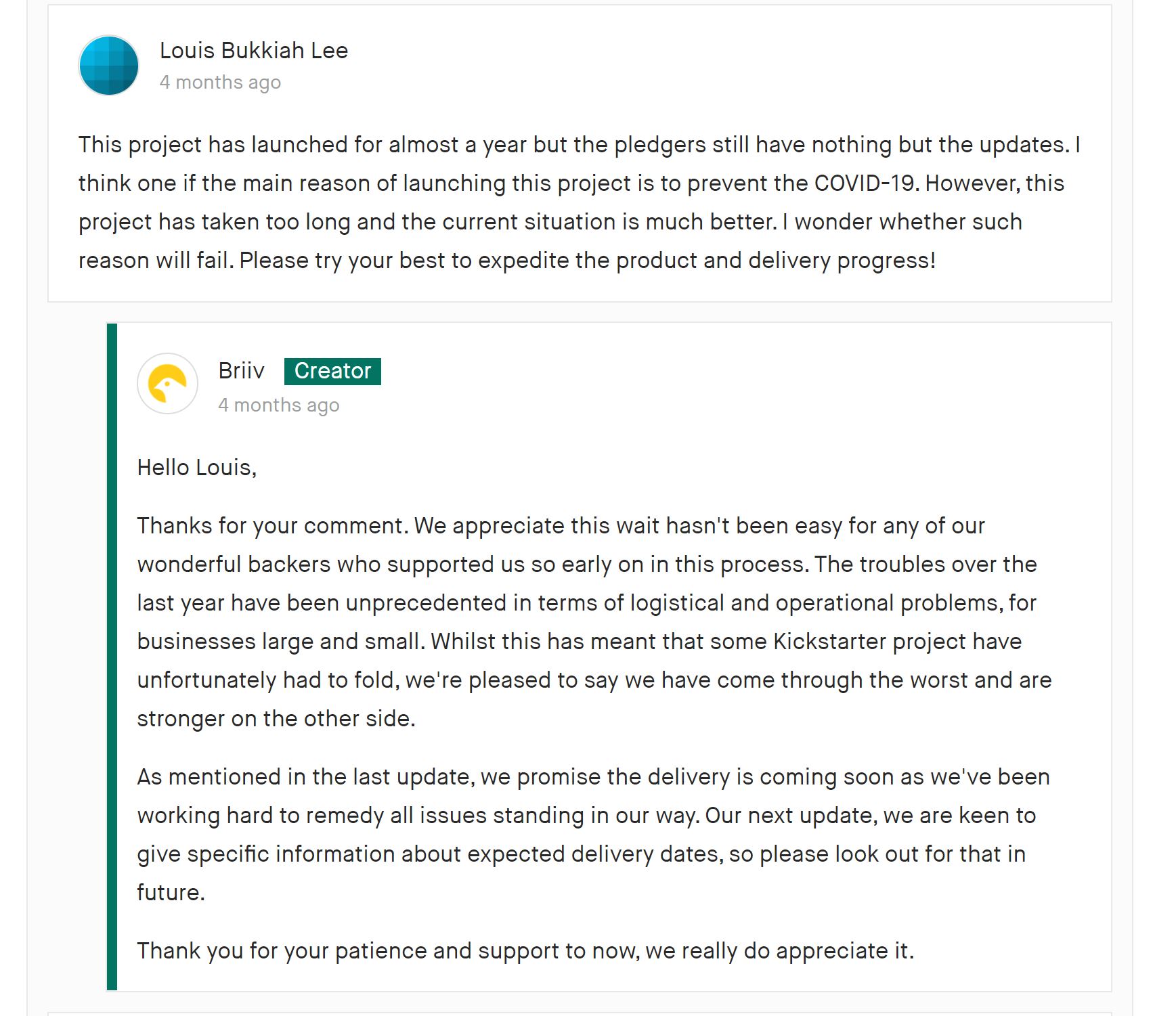 Conclusion & Public Opinion
By thoroughly examining this natural air purifier and the team behind it, we are almost sure of the success of Briiv. 
The 100% biodegradable filters, smart speaker compatibility, smartphone control, design, and the fact that it is very eco-friendly made us want to back this eco-friendly air purifier. 
I mean, who doesn't want to breathe purified air? 
Tell us what you think of the product in the comments below!
TIW Total Score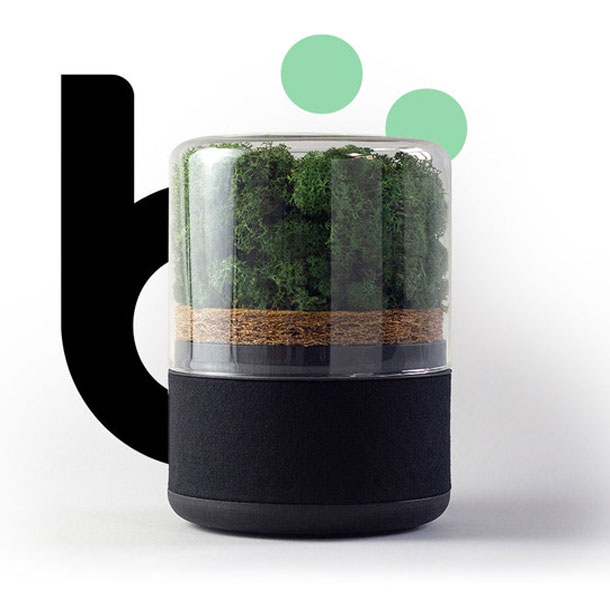 Briiv
Briiv