key advantages
Movable
Easy Maintenance
Energy-efficient
estimated
delivery
July 2023
Feeling the pinch of escalating energy expenses and wild weather swings, making it a challenge to stay comfy at your place? Trust us, we've been there. Are you tired of twiddling your thumbs while your air conditioner takes its sweet time cooling the room before it even gets to you? Have you tried a multitude of methods to manage your body temperature, all in an effort to save money and reduce your environmental impact? Well, let us introduce you to a solution that could potentially offer guilt-free air comfort. AIRLEO is unveiling the Duo Eco Air System – a mobile air cooling and heating system that appears to revolutionize air comfort with a strong focus on eco-friendliness and energy efficiency. The results that this system has to offer in the realm of climate control technology seem to be quite promising indeed.
Designed with AIRLEO's cutting-edge, patented Low-Temperature Evolutionary Ozone (LEO) technology, the Duo Eco Air System utilizes a unique air-folding technique aimed at minimizing heat generation.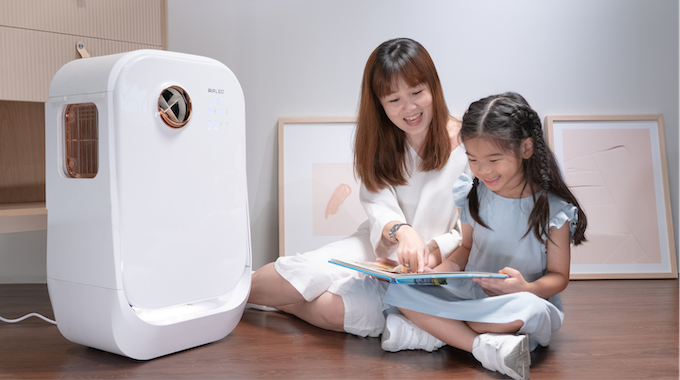 While it seems to be a game changer in the air cooling and heating industry, we'll be diving deeper into the innovative features of AIRLEO's system in the next section.
So, stay tuned as we explore the ins and outs of the AIRLEO Duo Eco Air System and examine the innovations it brings to the table. Will it live up to the hype? Let's find out together!
The Product
Innovation
Is this a truly new product that you can't find on the market? Or this is a product that defines an entirely new product category. In some cases, combining several features into one or introducing a new feature to an old product is also considered an innovation.
In the world of innovation, AIRLEO has truly gone above and beyond to redefine what's possible in air cooling and heating systems. Despite numerous experts deeming the concept unattainable, the dedicated team at AIRLEO spent a decade researching and developing a way to eliminate heat without breaking the bank or the environment.
The result is the groundbreaking Low-Temperature Evolutionary Ozone (LEO) technology, now patented in over 40 countries and counting. This ingenious innovation hinges on a unique air-folding technique that generates minimal heat, successfully making heat vanish while using just a fraction of the energy required by conventional air-conditioning systems. Talk about turning the impossible into reality!
The AIRLEO Duo Eco Air System not only revolutionizes air comfort but also showcases eco-friendliness and energy efficiency. So what standout features does it pack?
First off, the personalized temperature-controlled environment is achieved thanks to a proprietary vent design. The AIRLEO Duo Eco Air System employs internal blades that point-and-shoot to create a 3D heating or cooling sphere around you, providing a bubble-like, customized climate.
When it comes to energy efficiency, the system harnesses an energy-efficient refrigerant with an impressively low Global Warming Potential (GWP) of just 4. This translates to minimal environmental impact and reduced electricity bills.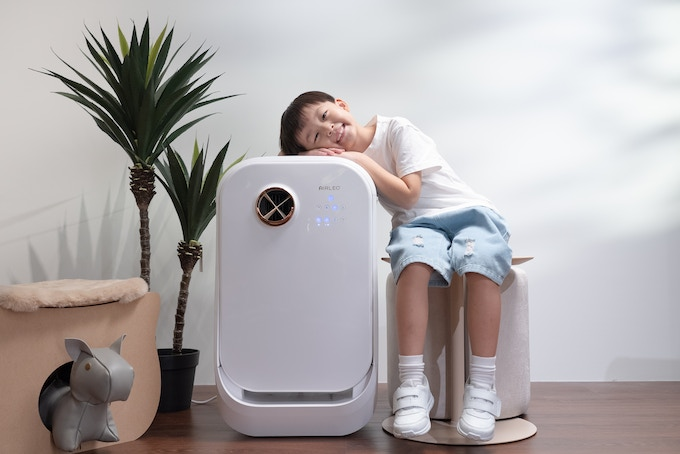 With these innovative features, AIRLEO Duo Eco Air System seems to have carved a unique niche for itself. But how does it stack up against the competition? Let's delve into its competitiveness in the market and find out. 
Competitiveness
How much better is it than the competition? Is it faster? Bigger? Cooler? More affordable? There needs to be a solid reason why you should back this project over any other.
| | AIRLEO | Portable Aircon | Split Aircon |
| --- | --- | --- | --- |
| Plug & Enjoy | ✔ | | |
| No Exhaust Hose | ✔ | | |
| Smart App Control | ✔ | ✔ | ✔ |
| Instant Cold/Warm Air | ✔ | | |
| Movable | ✔ | ✔ | |
| USB Ports | ✔ | | |
| Night Light | ✔ | | |
| Refrigerant | R290 | R410 | R410 |
| GWP Score | 4 GWP | 640 GWP | 2000 GWP |
| Power Consumption (per day) | 2 kW | 14 kW | 17 kW |
| Power Consumption (per year) | 584 kW | 4964 kW | 6132kw |
When it comes to standing out in the market, AIRLEO Duo Eco Air System certainly doesn't shy away from showcasing its competitive edge. With an abundance of features that cater to your every need, it's easy to see why this innovative system has garnered attention in the world of air cooling and heating.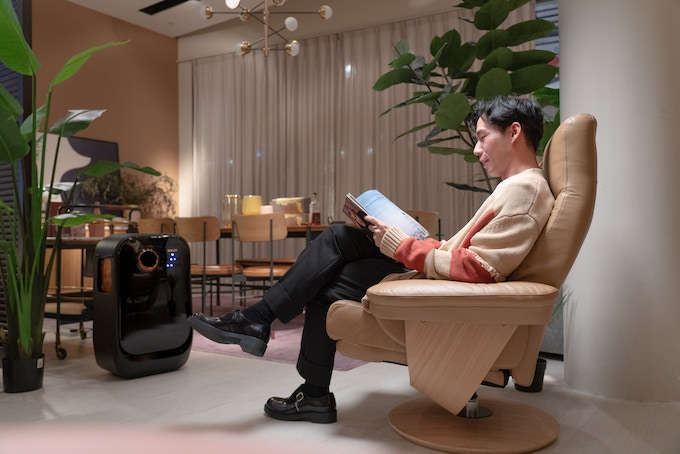 First and foremost, AIRLEO is installation-free. Say goodbye to messy hoses and fixtures, and hello to plug-and-play convenience. The hassle-free installation process alone makes it a highly attractive option for those who dread the complications associated with conventional air cooling and heating systems.
With its Duo Thermal Function, you can enjoy year-round comfort, regardless of the season. This feature ensures that you'll get the most out of your investment in the AIRLEO Duo Eco Air System, as it adapts seamlessly to your needs throughout the year.
The system operates at a low noise level, with optimal airflow at just 38 dB, ensuring a peaceful environment for you to relax in. This means you won't have to worry about the constant hum of a traditional air conditioner or heater disrupting your peace of mind.
Smart Controls keep you connected and in control through the AIRLEO app, allowing you to adjust settings and monitor performance from the convenience of your smartphone. This level of connectivity makes it even easier to tailor the system to your preferences, ensuring a comfortable climate at all times.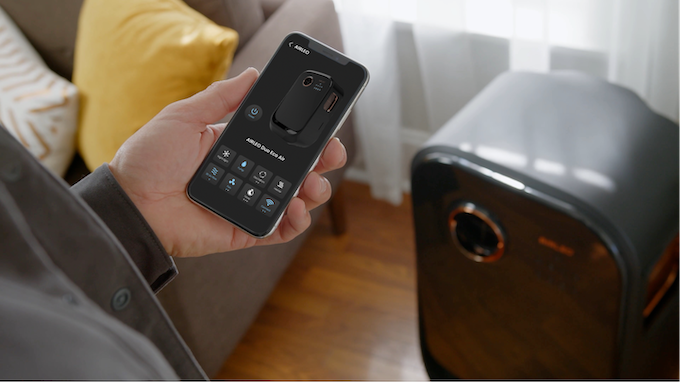 The system's mobility, featuring concealed wheels and handles, allows you to easily move it around your home. The flexibility of the heater ensures that you can bring the AIRLEO Duo Eco Air System to any room that requires heating or cooling, making it a versatile addition to your living space.
The Ambient Night Light adds a warm, soft glow to set the mood for relaxation, providing a soothing atmosphere that's perfect for unwinding after a long day. This thoughtful addition emphasizes AIRLEO's commitment to creating a holistic experience for users.
Maintenance has also been made simple, thanks to the snap-on filters. Designed for quick retrieval and easy upkeep, all it takes is a rinse with water to keep the system functioning at its best. The user-friendly design guarantees that maintaining your AIRLEO Duo Eco Air System remains hassle-free.
Additionally, two USB charging ports are included at the back of the system, so you can charge your devices while basking in the comforting air from AIRLEO. This practical feature makes it a convenient companion for both work and leisure.
What sets AIRLEO apart from its competitors is not only the unique solution it provides for temperature control but also its commitment to eco-friendliness. While most air cooling and heating systems have a GWP exceeding 2,000, AIRLEO stands out with Zero ODP (Ozone Depletion Potential) and a GWP of a mere 4, ensuring minimal harm to our planet.
Now that we've established AIRLEO Duo Eco Air System's competitiveness, it's time to evaluate the reliability of its Kickstarter campaign.
Product Competitiveness Score
The Team
Reliability
How capable is the team? Have they developed something like this before? Do they have crowdfunding experience? Manufacturing experience? A lot of campaigns fail to deliver their product because they don't know what they're doing.
When it comes to investing in a Kickstarter campaign, one of the top concerns for potential backers is undoubtedly reliability. With the AIRLEO Duo Eco Air System, there are several indicators that suggest this campaign is one you can trust.
Firstly, the Singapore Institute of Manufacturing Technology (SIMTech) has mentioned the AIRLEO air chiller, a solution from Trends Home Electrical, on their LinkedIn page. SIMTech has highlighted how they partnered with AIRLEO to create a modular air cooling solution that can be easily adapted for commercialization in different markets globally. This collaboration with a reputable institution like SIMTech serves as a testament to the credibility and potential of the AIRLEO Duo Eco Air System.
Furthermore, the AIRLEO team has dedicated over a decade to research and development, with a team of experienced engineers and designers who have addressed and resolved many major technical hurdles. This level of commitment to refining the product demonstrates the team's dedication to delivering a high-quality, reliable solution for air cooling and heating.
It's also important to note that the AIRLEO Mono Eco Air System is already out in the market, and a prototype for the AIRLEO Duo Eco Air System is in place. This track record of bringing a product to market successfully is another factor that instills confidence in the campaign's reliability.
However, it's essential to keep in mind that no large-scale manufacturing process is entirely free from challenges. While the AIRLEO team strives to ensure the system reaches your hands in top quality, there may be some adjustments made during production that could impact the estimated delivery date. This transparency regarding potential delays showcases the campaign's commitment to honest communication with its backers.
In our next section, we'll take a closer look at the campaign's attitude and the quality of communication with potential supporters.
Attitude
How transparent are the campaigners? Do they give their backers valuable updates on their progress? Do they engage with their backers? Crowdfunding is all about community, sharing information, and building meaningful relationships with the people who fund your project.
As we dive into the attitude of the AIRLEO campaign, it's evident that the team behind this innovative solution is committed to effective communication and creating a positive experience for their supporters.
Despite this being their first campaign, they managed to achieve full funding within just 24 hours. This remarkable accomplishment speaks volumes about their ability to captivate potential backers and convey the value of the AIRLEO Duo Eco Air System.
The campaign team is dedicated to effective communication, quickly addressing comments and providing frequent updates on their social media platforms. They also appreciate the power of visuals, using eye-catching images and videos to showcase their product.
Moreover, they've collaborated with some well-known influencers to promote their product, demonstrating their commitment to reaching a broader audience and making their innovation visible. All in all, the AIRLEO team's attitude and communication efforts play a significant role in their campaign's success.
Conclusion
In conclusion, the AIRLEO Duo Eco Air System presents an intriguing approach to air comfort, combining eco-friendliness, energy efficiency, and user-friendly design. With its array of features and a dedicated team striving for clear communication, AIRLEO aims to make a notable impact on the heating and cooling industry. If you're exploring innovative and environmentally responsible climate control options, the AIRLEO Duo Eco Air System is definitely worth considering.
TIW Total Score
AIRLEO Duo Eco Air System
AIRLEO Duo Eco Air System