Imagine using your smartphone to open the window blinds, or to control the lighting around your house. What if you could even use your mobile device to monitor your fridge or adjust the air conditioning? All that and more is possible with some of the best smart home apps available.
It goes without saying that mobile app technologies have come quite a long way. In this day and age, there seems to be no limit as to what you can do with your smartphone—and controlling aspects of your home is no exception. You simply install the app, link it to a smart home device, and enjoy the convenience. To help you choose the best app for a smart home, here are the top features you should look out for and a list of options you may be interested in.
Features to Look for in Smart Home Apps
With a slew of different options to choose from, choosing the best smart home app can be tricky. But it doesn't have to be if you know what you want in an app. In this case, there are certain features you should keep in mind when searching for a mobile app to connect with your smart gadgets.
Easy Set-up
Smart home devices often involve an onboarding process that helps users in getting started. This would include setting the device up, connecting it to the internet, and essentially understanding how it works. A smart home app comes in handy for this purpose. That being said, you'll want the app to have a quick and effortless set-up process, allowing you to link it up with a smart appliance easily and in no time. The app should also be user-friendly and simple to navigate.
Push Notifications
Suppose you have a mobile app that links with a smoke alarm or a home security system. Ideally, this would give you the peace of mind of knowing that your home is safe when you're away. But what good would the app be if it doesn't notify you when an alarm goes off or the sensor detects a movement? A smart home app should send push notifications regarding any activity with the device it's linked to. Being able to customize these notifications according to your preferences would be a huge bonus, too.
Automation And Remote Control
Another useful feature to look for is remote control. It basically gives you the ability to regulate a home appliance using your mobile app from anywhere. Let's say you want to pre-warm your house before coming back from a weekend trip. A remote control functionality gives you that convenience. Some apps take it up a notch by offering automation features that allow you to program routine processes such as turning on the backyard lights every evening on a daily basis.
Security and User Roles
A mobile app for a smart home should have decent security features, such as passwords or facial recognition, that prevent unauthorized access. This is especially important for apps that connect to home security systems. If your phone goes missing, for example. you'll want to make sure that random people won't be able to access the app—and your home's security system through it. These features also come in handy for other home devices such as entertainment systems with multiple users.
7 of the Best Smart Home Apps
You're spoiled for choice when it comes to mobile apps built for smart home appliances. However, there are certain options that tick most—if not all—boxes. To save you the hassle of searching for them, we've put a list of the best smart home apps that stand out from the crowd.
1. Amazon Alexa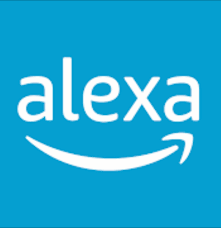 | Reasons to buy | Reasons to avoid |
| --- | --- |
| ✔️ Easy to set up and use | ❌Alexa may sometimes mishear you |
| ✔️Compatible with many popular brands of electronics | ❌Slow response rate |
| ✔️Non-stop music | ❌Contains bloatware |
| ✔️Ideal for online shopping | |
Specifications:
Availability: Both Android and iOS
Size: 94 MB (397 MB on iOS)
Download type: Free download
The Amazon Alexa app is arguably one of the most popular mobile applications for controlling smart home devices. What's best about it is that it doesn't just stop there. This smart home app helps you organize your to-do list and will even make a shopping list for you. The most notable feature of Alexa, however, is the voice command function. You can control most of your smart appliances by just telling Alexa what to do. Besides being compatible with Amazon devices, the app also supports a variety of common brands such as Philips Hue Smart Bulbs and iRobot Roomba 690.
2. Google Home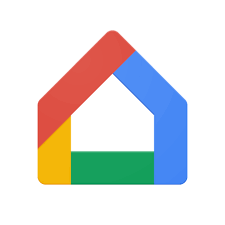 | Reasons to buy | Reasons to avoid |
| --- | --- |
| ✔️Compatible with many third-party smart devices | ❌Relies on Wi-Fi |
| ✔️Incredibly versatile | ❌Maximum battery consumption |
| ✔️Easy to use | ❌Requires Google Assistant to function |
Specifications:
Availability: Both Android and iOS
Size: 21 MB (359 MB on iOS)
Download type: Free download
Powered by Google Assistant, the Google Home app allows you to control household aspects like lights and security cameras. It is compatible with various brands including WeMo, Samsung SmartThings, and Philips Hue. With the app's convenient shortcuts, you can adjust the thermostat, turn the lights on, check the weather, and more with a simple command. What's special about Google Home is that—thanks to its AI capabilities—it becomes more personalized the more you use it.
3. Resideo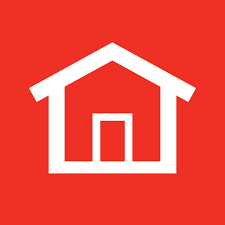 | Reasons to buy | Reasons to avoid |
| --- | --- |
| ✔️Helps in optimizing energy efficiency | ❌Only compatible with Resideo products |
| ✔️Easy access to all Resideo devices | ❌Resideo products are on the expensive side |
| ✔️Live notifications | |
Specifications:
Availability: Both Android and iOS
Size: 56 MB (292 MB on iOS)
Download type: Free download
Previously known as Honeywell Home, the Resideo app lets you monitor and regulate every Resideo device in your home with your smartphone. The company offers a variety of smart home devices including thermostats, humidifiers, smoke alarms, security cameras, and more. Besides allowing you to modify the settings of these devices, the app also sends live notifications so that you're always up to date about what's happening around the house. The only downside is that the app doesn't work with other brands of smart home devices.
4. Ecobee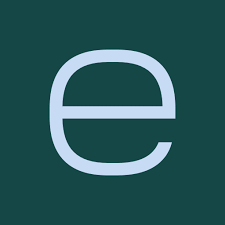 | Reasons to buy | Reasons to avoid |
| --- | --- |
| ✔️Built-in voice control with Siri or Alexa | ❌Can have trouble reconnecting after a power outage |
| ✔️Easy to set up | ❌Only works with Ecobee products |
| ✔️Uses AI technology to learn from your preferences | |
Specifications:
Availability: Both Android and iOS
Size: 97 MB (249 MB on iOS)
Download type: Free download
Energy efficiency and artificial intelligence go hand in hand with Ecobee. This smart home app gives you control over Ecobee thermostats as well as the lighting around your house. It lets you adjust the thermostat setting when you're away and check if you've left any lights on, allowing you to save energy in the process. The app also links with Ecobee smart cameras and sensors to let you monitor your home from anywhere. Equipped with AI technology, Ecobee learns from your in-app activity and adapts accordingly, making it one of the best smart home apps.
5. Apple HomeKit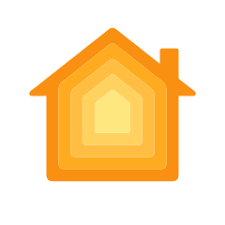 | Reasons to buy | Reasons to avoid |
| --- | --- |
| ✔️Siri offers excellent voice control | ❌Only available on iOS devices |
| ✔️Encrypted communication | ❌Doesn't offer complete control over accessories |
| ✔️You can use your iPhone, iPad, or Apple Watch as a control hub | |
Specifications:
Apple's HomeKit app lets you manipulate a variety of internet-enabled appliances using your Apple device. Accessories that are compatible will have a label that says "Works with Apple HomeKit." These include locks, thermostats, security cameras, window blinds, and many more. As of now, Apple Home Kit supports over 100 brands of smart home devices. The mobile app also allows you to add new gadgets directly from the home screen, and you don't need to worry about safety since Apple HomeKit is fully encrypted.
6. Samsung SmartThings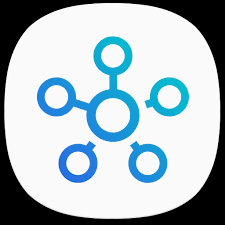 | Reasons to buy | Reasons to avoid |
| --- | --- |
| ✔️Supports a variety of devices | ❌Relies on Wi-Fi |
| ✔️Can integrate with Alexa and Google Assistant | ❌Complex set-up |
| ✔️Automation capabilities | ❌Doesn't send notifications in the event of an outage |
Specifications:
Availability: Both Android and iOS
Size: 74 MB (664 MB on iOS)
Download type: Free download
South Korean home tech giant Samsung doesn't fall behind in the smart home app market. The company's SmartThings app lets you manage a range of Samsung smart home appliances including washers, refrigerators, and air conditioners. You can use the app to schedule washing machine cycles, cast videos to your TV, adjust the temperature of your fridge, and more. Besides Samsung products, the app also works with other compatible devices such as the Ecobee thermostat, the Yale Assure Lock system, as well as the Netgear Arlo Pro security camera.
7. Nest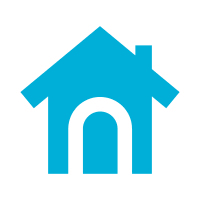 | Reasons to buy | Reasons to avoid |
| --- | --- |
| ✔️Automation capabilities | ❌Set-up can be a hassle |
| ✔️Real-time notifications | ❌Nest products are pricey |
Specifications:
Availability: Both Android and iOS
Size: 57 MB (245 MB on iOS)
Download type: Free download
The Nest app is built with home security in mind. Brought to you by Google itself, this smart home application keeps your home safe in every way possible. By linking with Nest security devices like cameras, alarms, and smoke detectors, the app allows you to receive timely notifications from around your house. But home security isn't the only feature of this smart technology. Nest also provides control over thermostats and lets you monitor your home's temperature level as well.
Conclusion
There's no denying that smart home apps have gained a lot of traction over the past few years. And with the competition getting tighter with the constant development of new and game-changing features, there's no telling what technologies are in store. But one thing is for sure; the future seems quite promising for these impressive innovations.
Trust us when we say that you don't want to miss out on any of them—especially since their sole purpose is to make your life easier. Installing one of the best smart home apps would essentially guarantee you a ticket to enjoy the technological marvels that await—not to mention the ones that are already at our fingertips.