Since its introduction in 2003, Android has been a pioneer in creating a feature-packed, leading ecosystem. Even if you've been an Android user for a decade, the chances that you know all the Android features are low.

If you have an Android phone, don't you want to get the most out of it? We bet some features can make your life easier, and we don't want you to miss out. That's why we created a special list of 15 cool Android tips and tricks that you should know.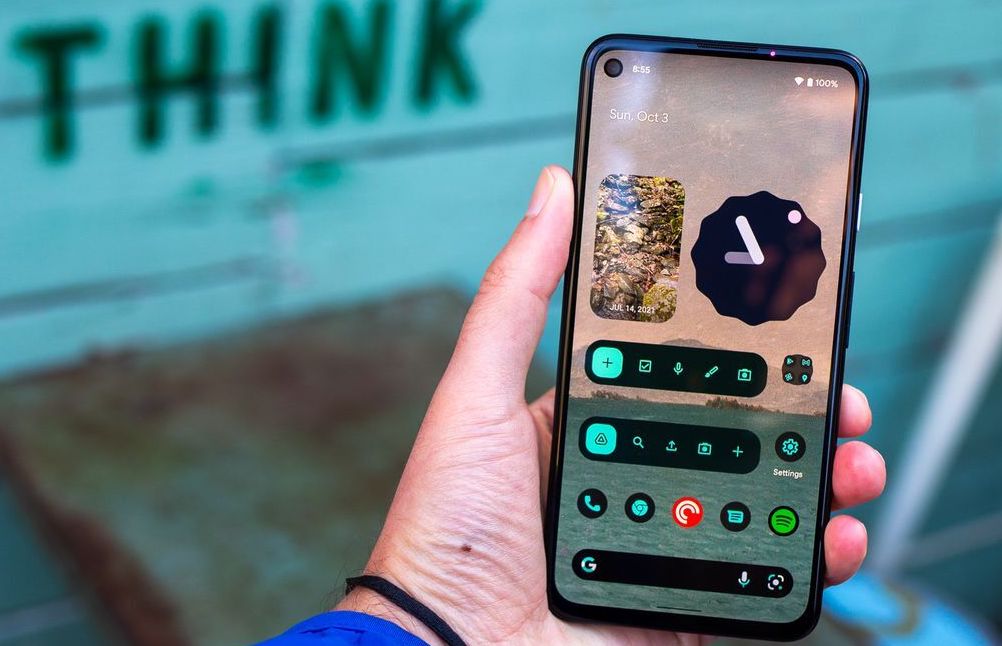 If you want to find out about the secret features hidden in your Android device, then get your phone out and keep on reading.
15 cool Android tips and tricks every Android user should know
With the infinite possibilities that every Android phone has, it's tough to point out the best possible Android tips and tricks. We managed to hand-pick the top Android hacks and app tricks to show you the most entertaining secret things your Android phone can do. Let's go.
1. Monitor your heart rate
Whether you have a health condition or like to keep tabs on your heart rate after a run, this Android app trick can help. Simply download the Instant Heart Rate app from the Google Play store, and you'll get your heart rate checked in 10 seconds.
All you have to do is hold your finger over your phone's flash so that it completely covers it, then wait until the app analyses color changes in your fingertip through the LED light.
2. Close all open apps
Unlike on the iPhone, where you have to swipe up on all open apps separately to close them, one of our Android tips and tricks lets you close them all at once. Although Android manages storage and battery consumption for open apps, it's still good to have all the tabs closed on your phone.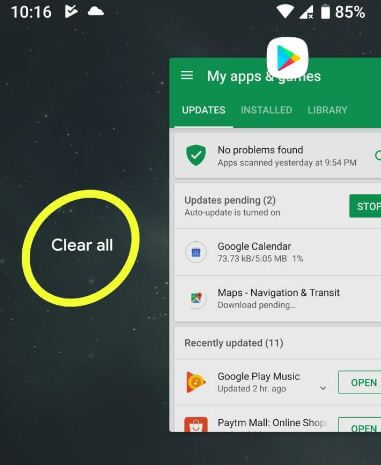 So, swipe up from the bottom of your screen, hold, then release to view all open apps. Swipe all the way to the left and tap the "Clear all" button.
3. Pin your screen
If you want to show something to a friend but don't want them to secretly go through your phone, this secret Android hack will make your life easier. If you don't have screen pinning turned on, you can enable this feature through your security settings.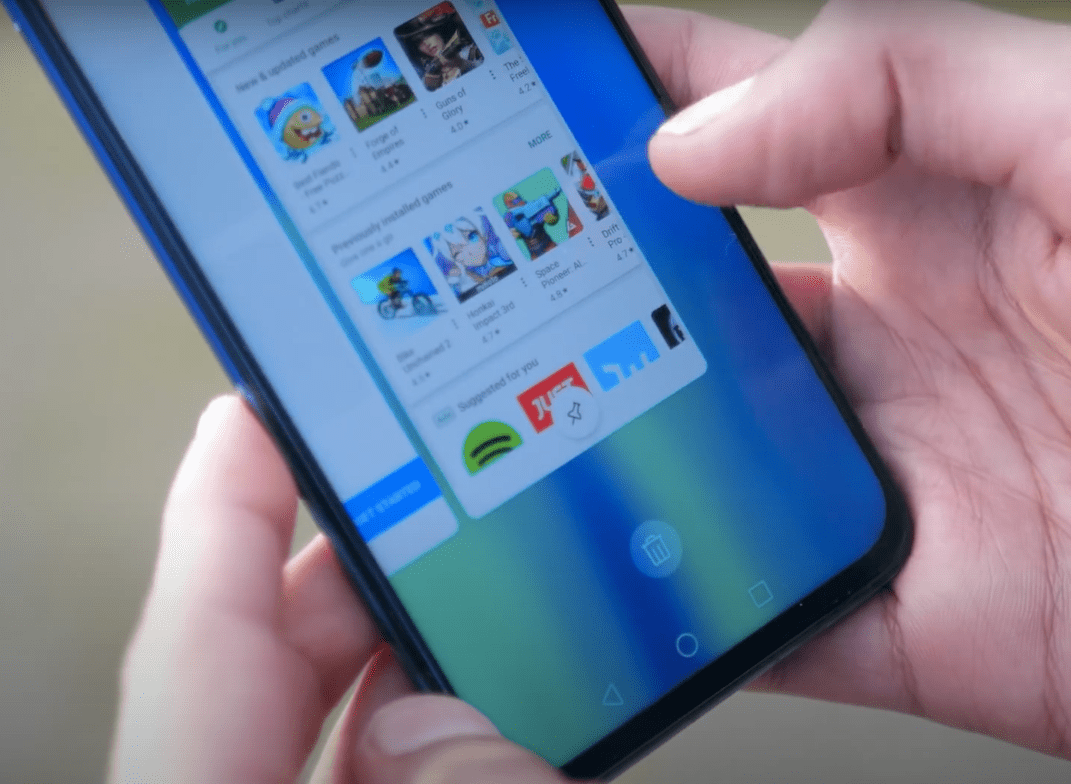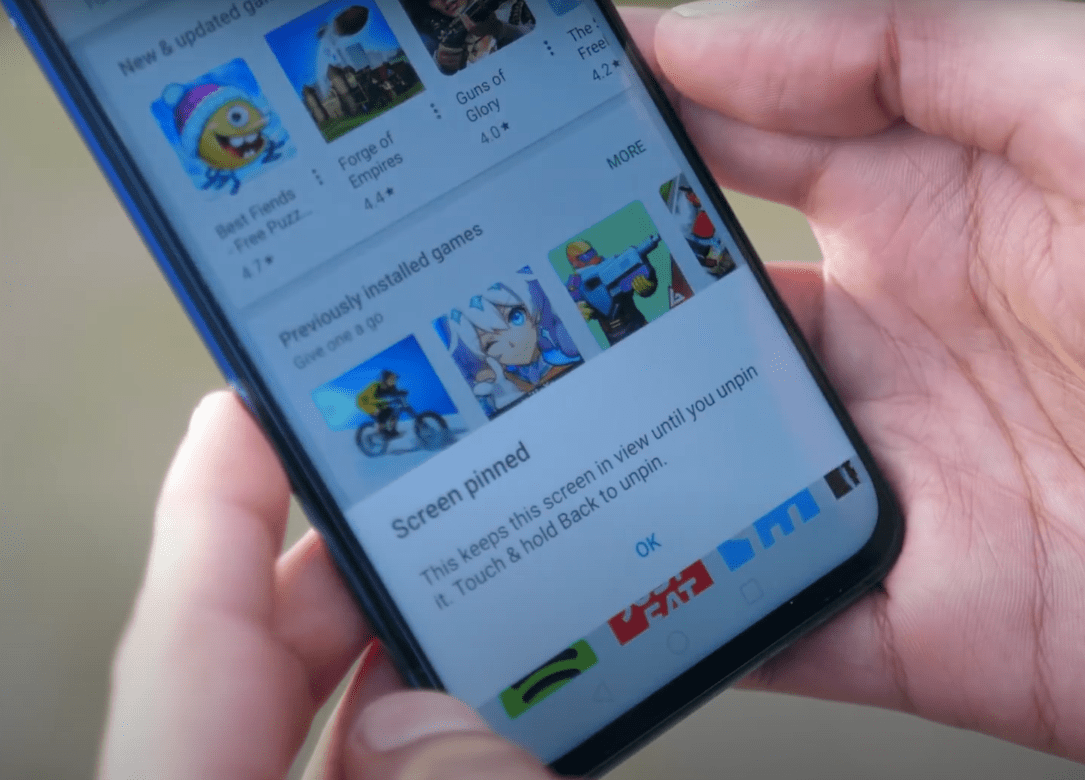 After a screen is pinned, the user cannot exit the app to access other info on your phone until it is unlocked again. This is one of the coolest security phone hacks for Android users.
4. Open the camera with the power button
If you've noticed that there's no camera button on the lock screen of your Android device, there are still other shortcuts for opening the camera fast.
All you have to do is navigate to your Android's Settings, then System, tap on (Gestures), open up Power Key Behavior, then choose "Launch Camera." Still, most Android devices will have this Android trick already enabled.
Now, just double press the power button to open up your camera from anywhere (both inside apps and your lock screen).
5. Triple tap to zoom
The next Android hack from our Android tips and tricks is an oldie. If you've been using an Android for a while, you've probably accidentally powered it already.
Essentially, you can triple-tap anywhere on your screen and have your screen zoom in on that specific part.
If your Android phone doesn't have this feature enabled or if you want to turn this Android trick off, navigate to your Settings, open up Accessibility features, and set the "Magnification" setting however you like.
6. Enable one-handed mode
Here's one of the new Android tips and tricks for Android 12 – the one-handed mode. If you have this feature enabled, you can use the bottom of your screen and do one of two things.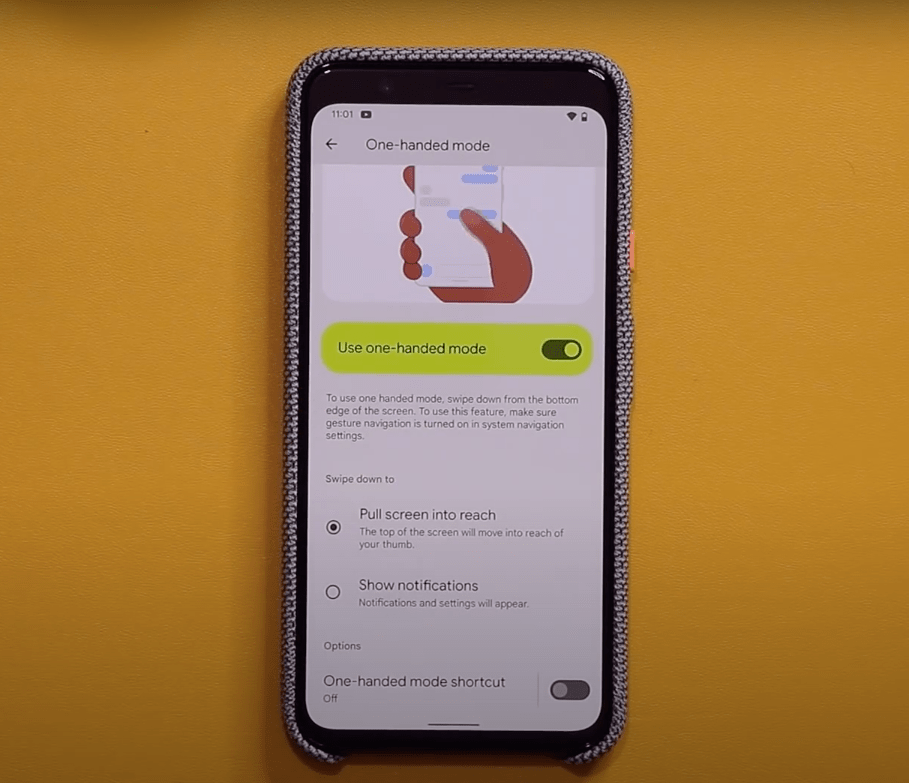 You can set it to "Pull screen into reach" so that when you swipe down, your screen will lower itself to be within your thumb's reach. Alternatively, you can set it to "Show notifications," and it'll open up the notifications tab upon gently swiping down.
You can also set up a shortcut button instead of the swiping gesture.
7. Modify your app grid layout
If you want your main screen layout to be with larger or smaller icons, you can update the sizing of your grid layout with Android 12. Simply press down on the screen, choose "Wallpaper & style," then scroll down to access this setting.
Whether you want your app grid to be 5×5, 2×2, or anything in between, you have the option to choose.
8. Modify the clock however you like
With the new Android 12 update, design changes got a whole lot better. Not only can you change its location, but you can also modify its size and format.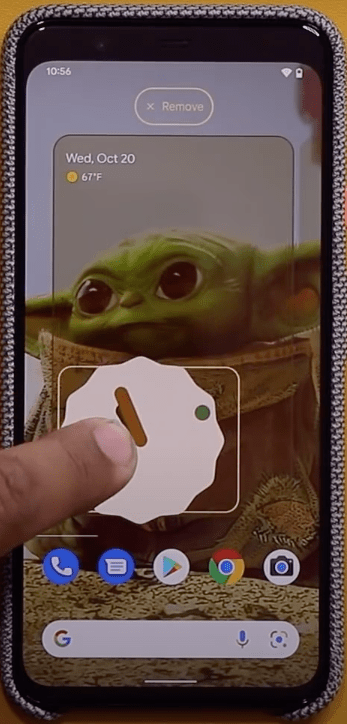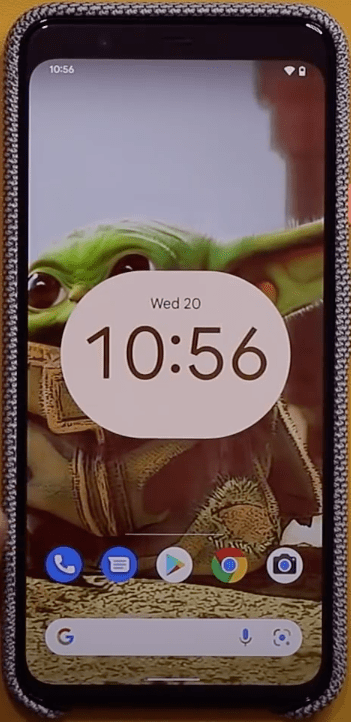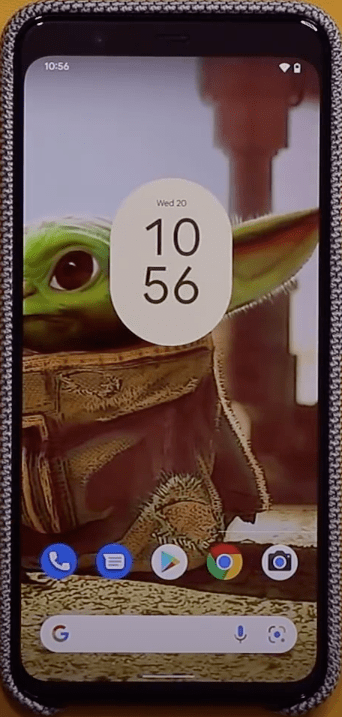 With the new theme updates, the color of the clock will also change to match your wallpaper's style as you move it.
9. Widgets galore
To give you the most "you" experience ever, Android has come up with brand new widget features. Simply press and hold your main screen, then tap on "Widgets."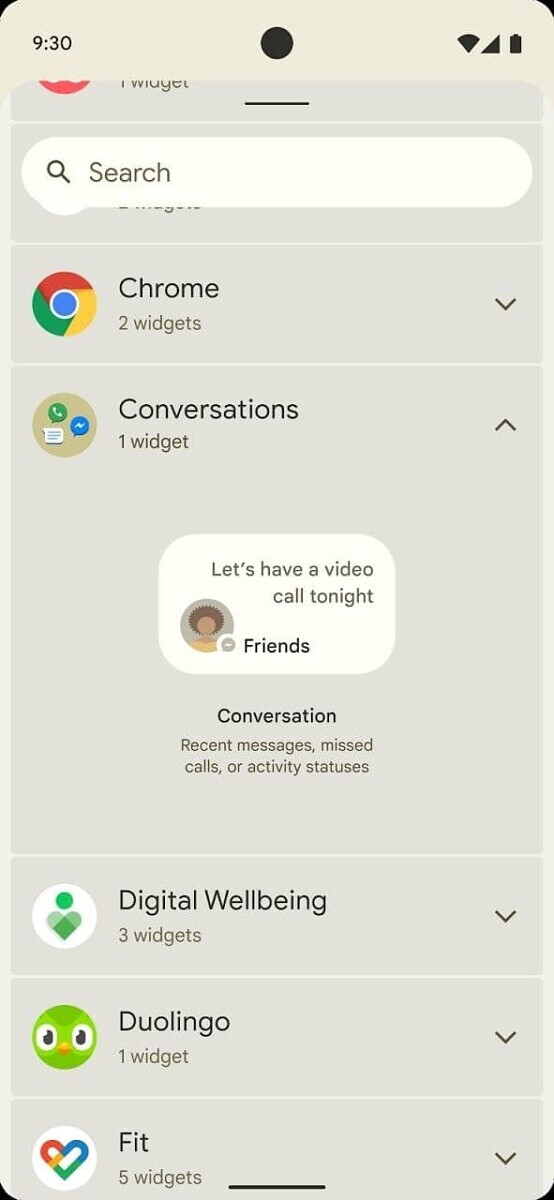 What you will see is a complete list of all the widgets available to you. Whether you're looking for a specific type of clock, a shortcut to an individual WhatsApp chat, or a widget for a specific setting, you can find it there.
Ultimately, you can build your ideal home screen with this Android trick.
10. Control music output
The new Android 12 update has unlocked many Android tips and tricks. In this case, pay attention to the new control panel, specifically the music widget.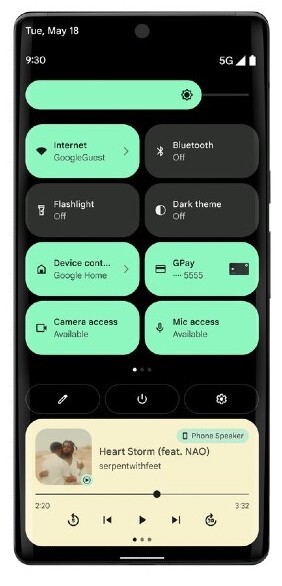 If you tap the "Phone Speaker" button in the music widget, you will be able to control the music output and redirect it to other paired devices directly through there. You can also seamlessly switch between options as you please.
11. Easy link copy
Here's yet another one of our Android tips and tricks that'll make your life easier. If you want to quickly copy a link on Chrome without tapping it, then tapping again, selecting it, then finally copying, you're going to like this one.
All you have to do is swipe up from the bottom of your screen, then click the link button on the upper right corner of the app control. You can choose to either copy or share the link however you like.
12. Capture more with screenshots
If you want to capture a screenshot of a long webpage, you might come across an issue. We don't want you to have to take too many screenshots, so we'll let you in on another new Android trick.

When you take a screenshot of a long page (whether it's a website, your Settings screen, a YouTube page, or else), you will see the option to "Capture more." Tap on this button and choose exactly the part of the page you want to capture, no matter the length.
13. Gesture or 3-button navigation
As we come closer to the end of this Android tips and tricks list, let's look at this major Android phone trick. With the new Android 12, you can choose if you want to have the gesture navigation mode or keep using the 3-button version that Android is known for.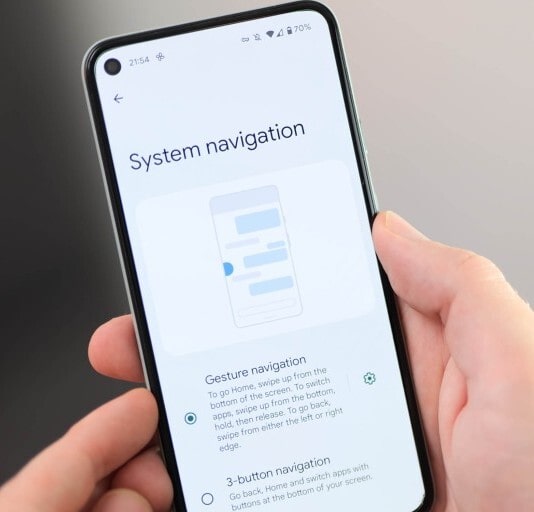 Simply open up your Settings, navigate to System, tap Gestures, and finally open up "System navigation." We recommend you try out both versions to see which one works best for you.
14. Extra dimming
If you've ever wanted to lower your Android phone's brightness lower than it could go, this is one of the best new Android hacks for you. Whether you want to lower the strain it causes your eyes, or it's simply uncomfortable in the dark, we recommend you try this out.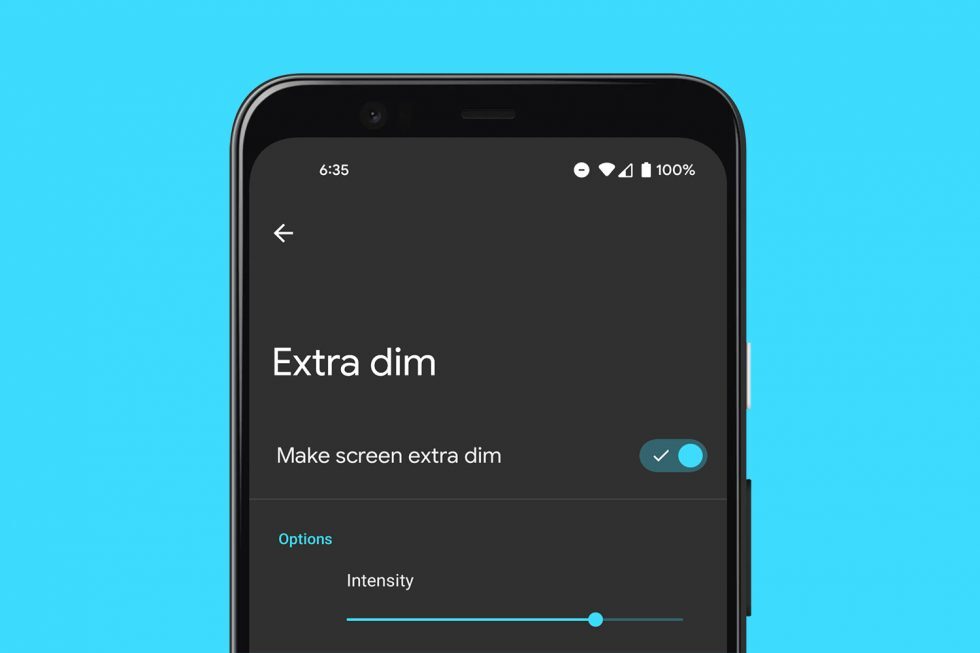 Open up your Settings, search for "Extra dim," and turn on your "Make screen extra dim" option to lower your screen brightness further than the limit.
You can even add a shortcut that sits at the bottom right corner of your screen, so you can use it on demand.
15. Make your Android faster
Since we wanted to end this Android tips and tricks list with a bang, let's talk about a little-known, secret trick your Android phone can do. Get ready because we're going to help you unlock developer features to make your Android phone faster.
Navigate to Settings, click on Device info, then tap on "Build number" 7 times. This should trigger a new setting in your Settings menu called "Developer Settings."
To make your phone faster, navigate to the "Drawing category," then set your "Window Animations Scale," "Transition Animations Scale," and Animator Duration Scale" to 0.5x.
Conclusion
So, there you have it – the 15 coolest Android tips and tricks you can try. Some of these features are launched with Android 12, so make sure to update your phone before attempting to use them. Other features are either built-in or can be turned on through settings.
Try out these tricks for yourself. We hope they make your life a little easier.
Check out some of the most popular Android phones on Amazon
Sale
Bestseller No. 1
Moto G Power | 2021 | 3-Day battery | Unlocked | Made for US by Motorola | 4/64GB | 48MP Camera | Gray
Unlocked for the freedom to choose your carrier. Compatible with AT&T, Sprint, T-Mobile, and Verizon networks. Sim card not included. Customers may need to contact Sprint for activation on Sprint's...
Up to three-day battery. Capture more of life without stopping to recharge thanks to a 5000 mAh battery.Aspect Ratio: 19:9
48 MP triple camera system. Take stunning photos in any light, as well as beautifully blurred portraits and incredibly detailed closeups.
Bestseller No. 2
Bestseller No. 3
Samsung Galaxy A52 5G, Factory Unlocked Smartphone, Android Cell Phone, Water Resistant, 64MP Camera, US Version, 128GB, Black
Game, Stream & Binge On: Watch your favorite shows, work on your gaming, and keep your playlist blasting with Galaxy A52 5G's long-lasting battery
When you do need a power boost, Super-Fast Charging will have you back up in no time. Dual-SIM. SIM size-Nano-SIM (4FF)
Work Fast, Play Hard: Get in the flow and stay there with Galaxy A52 5G
Sale
Bestseller No. 4
Sale
Bestseller No. 5
Moto G7 Plus | Unlocked | Made for US by Motorola | 4/64GB | 16MP Camera | 2019 | Black
GSM Only - Will not work on CDMA carriers like Sprint and Verizon.
16 MP dual camera with OIS. Get picture-perfect results with a 16 MP dual camera system featuring optical image stabilization (OIS).
All-day battery with 27W TurboPower. Go all day on a single charge, and get 12 hours of power in just 15 minutes. Battery Size : 3000mAh, Non-removable
Bestseller No. 6
Tracfone Samsung Galaxy A10e 4G LTE Prepaid Smartphone (Locked) - Black - 32GB - SIM Card Included - CDMA
Long-Lasting Battery With a long-lasting battery the Galaxy A10e gives you more time to post, talk, text, and share with friends and family
Don't Worry keep it all Keep more with 32GB of built-in memory so you can keep all of your photos shows movies and apps without having to delete to make room If you need more storage expand your...
5.83" Hd Infinity display; 1.6GHz Octa-Core processor; Android 9 Pie; 3,000mAh battery; 8MP rear/5MP front-facing camera; Internal memory 32GB Supports Micro SD memory card up to 512GB (not included);...
Bestseller No. 7
Samsung Galaxy S10, 128GB, Prism Blue - Unlocked (Renewed)
This phone is unlocked and compatible with any carrier of choice on GSM and CDMA networks (e.g. AT&T, T-Mobile, Sprint, Verizon, US Cellular, Cricket, Metro, Tracfone, Mint Mobile, etc.).
Tested for battery health and guaranteed to have a minimum battery capacity of 80%.
Successfully passed a full diagnostic test which ensures like-new functionality and removal of any prior-user personal information.