Skinners 2.0
Footwear For Sports And Travel
key advantages
4-in-1 functionality
Ultraportable and lightweight
Waterproof and durable
estimated
delivery
February 2021
Have you ever felt the urge of getting closer to nature to feel it with each bone you have and be the real part of it? Let's go back to history when our ancestors were walking barefoot. I am sure they were healthier and stronger. Our mother nature gives us all the strengths we need to survive. Just be close and feel it. The market provides us with this kind of products one of them being footwear that reminds of socks.
SKINNERS 2.0 is a versatile ultra-lightweight and portable footwear designed for different kinds of activities. High-quality materials provide durability and usage against any surface. So you are free to wear them while hiking, camping, travelling and during the workout. Let's together discover this compact yet extremely comfortable footwear.
| | |
| --- | --- |
| PROS | CONS |
| ✅ Lightweight and Portable | ❌ Price |
| ✅ High Quality | |
| ✅ Water-Resistant | |
Check out Kickstarter's most funded Tech & Design category products of 2020 here!
The Product
Innovation
Is this a truly new product that you can't find on the market? Or this a product that defines an entirely new product category. In some cases, the combination of several features into one or the introduction of a new feature to an old product are also considered to be an innovation.
SKINNERS 2.0 is a compact and lightweight footwear for those who love comfort.  It is the perfect footwear for sports and hiking making you feel closer to nature.
Hard-wearing Swedish polymers and three-layered StretchKnit(TM) make this footwear one of the most comfortable ones. Wear it wherever and whenever you want as they are cut resistant, water and weather resistant. And the most important thing is that they give you the utmost comfort and you can feel the ground right under your feet. Easy to wash, easy to carry, easy to wear. Nothing is left except enjoying your hiking or workout. Let your body be close to nature.
Competitiveness
How much better is it than the competition? Is it faster? Bigger? Cooler? More affordable? There needs to be a solid reason why you should back this project over any other.
| | SKINNERS 2.0 | SKINNERS 1.0 | Voxge |
| --- | --- | --- | --- |
| Price | KS $45 | $58 | $27 |
| Lightweight | ✅ | ✅ | ✅ |
| Water-Resistant | ✅ | ✅ | ❌ |
| Respect body biomechanics | ✅ | ✅ | ❌ |
| Anti-Odor | ✅ | ❌ | ❌ |
| Lifespan(km) | 800 | 650 | - |
SKINNERS 2.0 gives you the opportunity to activate body muscles and tendons. The durable outsole provides durability in hard weather conditions. It is very lightweight and portable and you can take it with you wherever you go be it hiking camping or workout. SKINNERS 2.0 will be your companion helping you to be the part of our mother nature. Perforated insole with wide toe-box helps the shoe to adapt your toe providing extreme comfort. The materials used are odour free, scratch and cut resistant. The price is average and quite suitable for the product and the features it has.
Product Competitiveness Score
The Team
Reliability
How capable is the team? Have they developed something like this before? Do they have crowdfunding experience? Manufacturing experience? A lot of campaigns fail to deliver their product because they don't know what they're doing.
Founded in 2016 Skinners is a fashion company specialized in producing footwear. As a winner of Red Dot Design Award 2017 company devoted itself to producing "sock shoes" that provide freedom, comfort and durability. The team of young professionals led by Petr believes in the strengths of the company and the mission to create a strong bond between human beings and nature. They delivered almost 25000 products in 120 countries. 
SKINNERS 2.0 is their second crowdfunding project. The first one SKINNERS 1.0 another "sock shoes" with the same technology and durability. That time the team managed to raise $654,557 with the help of 9,624 backers.  As for SKINNERS 2.0, the team has managed to raise US$ 610,817 in 21 days. Sounds very promising as they have 22 days left.
Attitude
How transparent are the campaigners? Do they give their backers valuable updates on their progress? Do they engage with their backers? Crowdfunding is all about community, sharing information and building a meaningful relationship with the people who fund your project.
In 21 days we have 217 comments and 0 updates for SKINNERS 2.0. Seems like the team doesn't want to thank for the achieved goals that are usual updates in crowdfunding platforms. For the first campaign, the team shared 15 updates and 747 comments. Half of the updates are for backers only.
Maybe sharing the pictures of new model lines will bring more backers…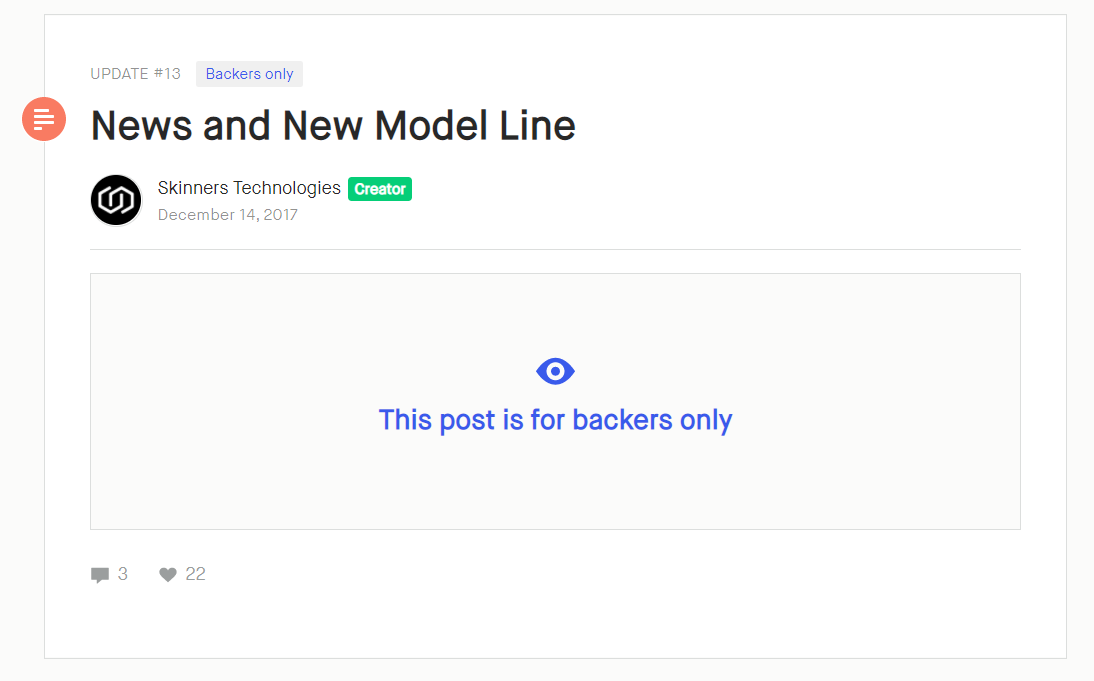 Not very responsive in answering the comments quickly, but very responsive in giving a thorough explanation.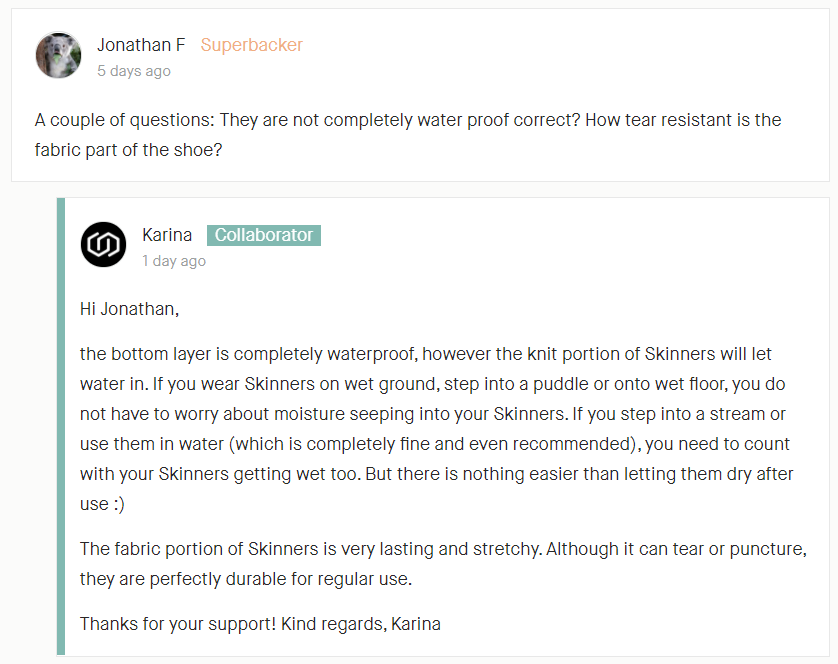 Conclusion & Public Opinion
As I have already mentioned Skinner is a big company producing footwear and socks. So here are some reviews on their products.

TIW Total Score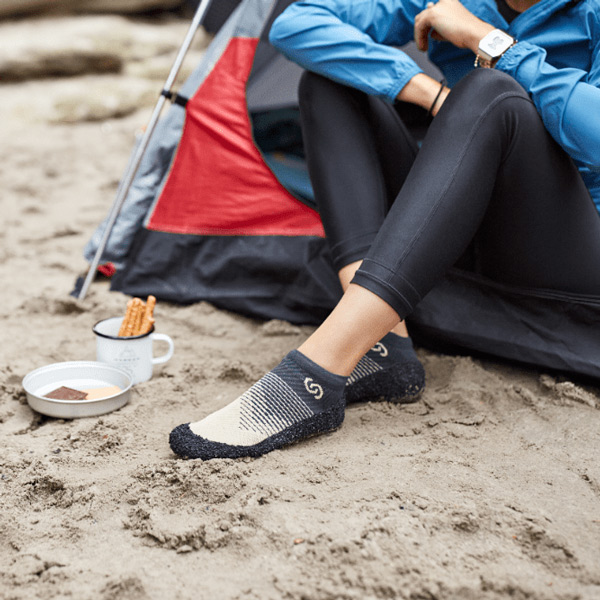 Skinners 2.0
Skinners 2.0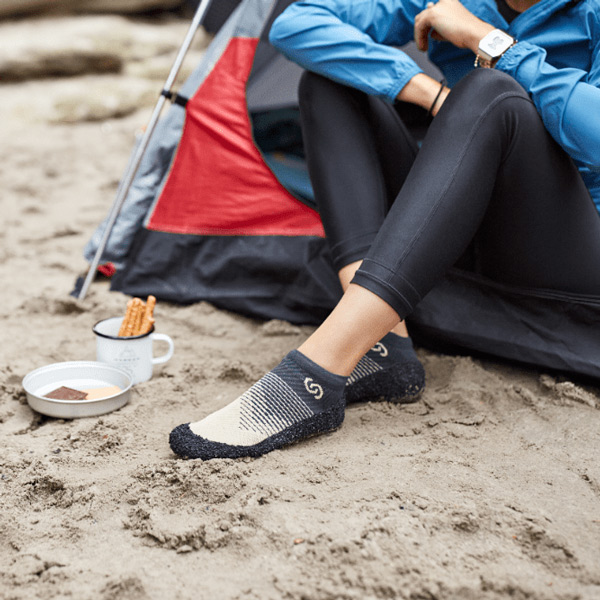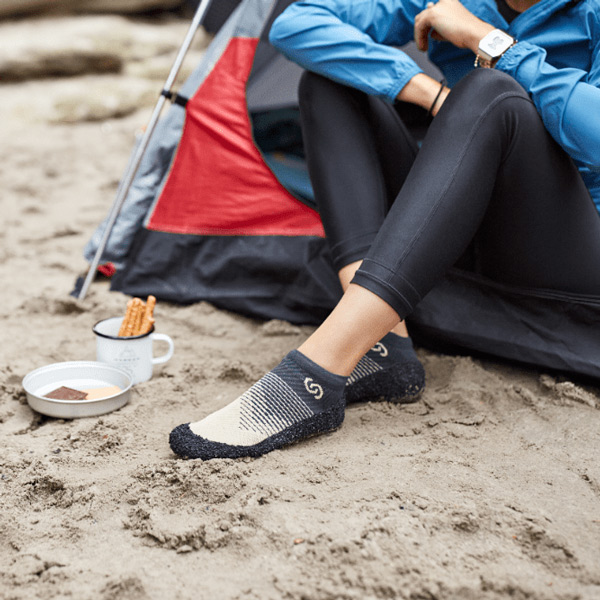 Limited time offer
d
·
: :