PRODUCT OVERVIEW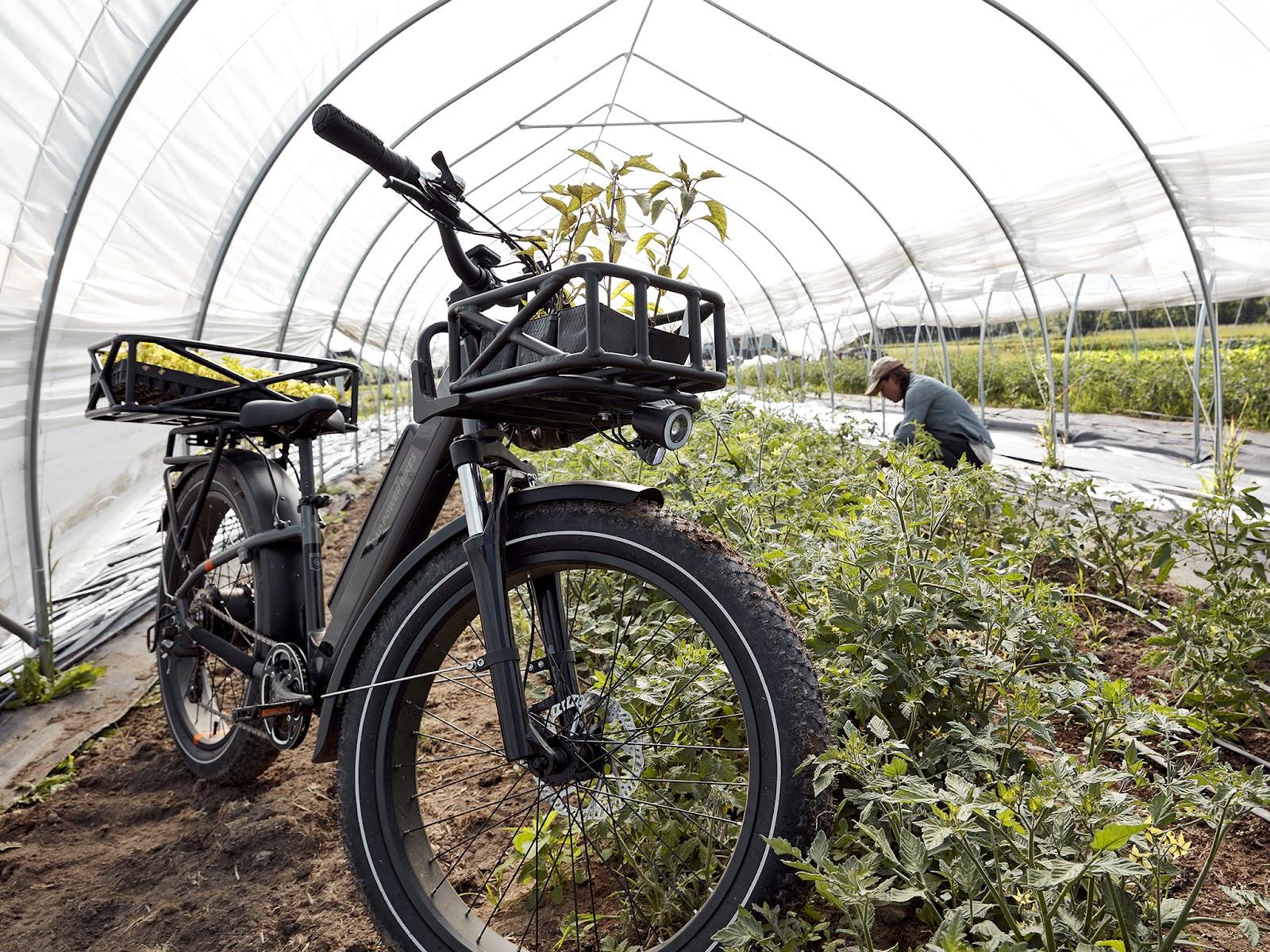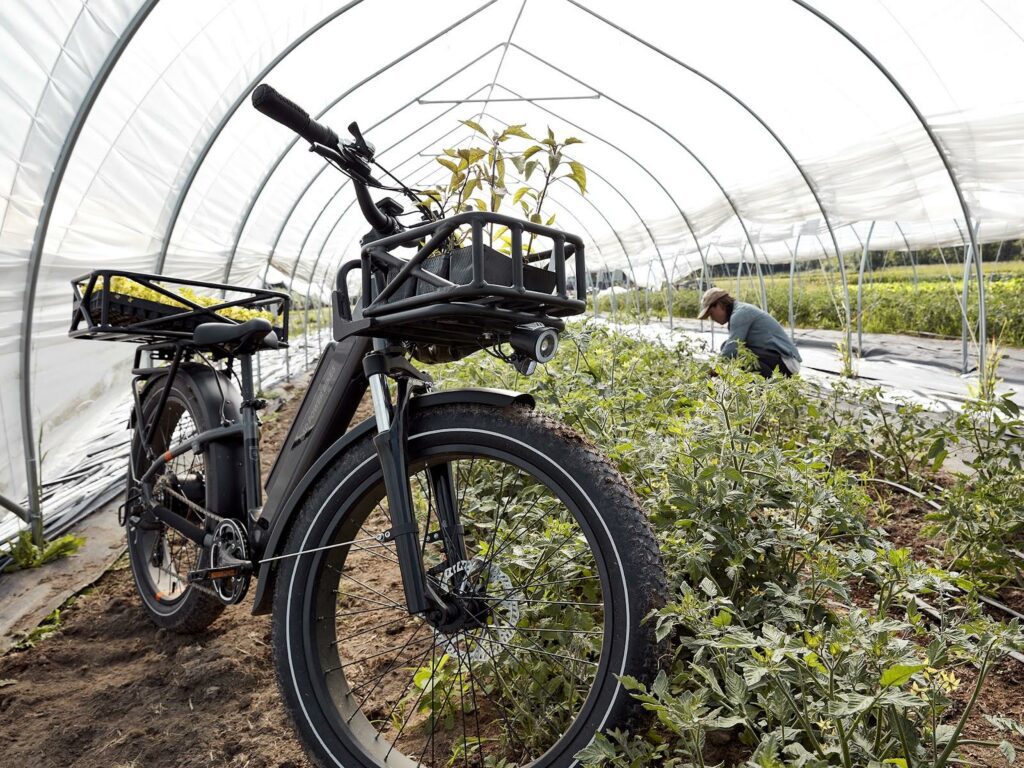 RadRover 6 Plus Electric Fat Tire Bike is made for small and big adventures.
It is the most imitated e-bike in the industry.
Radrover 6 Plus can reach up to 45+ miles per charge.
It is good for city and mountain rides.
Radrover 6 Plus can be customized.
It has a battery level display to monitor how much drink you have left.
It has a headlight-on indicator, clock, speedometer, and odometer.
The RadRover 6 Plus Electric Fat Tire Bike is known as a beast of an e-bike in the industry.
This e-bike is a game-changer for people who love to travel but still seeking a comfortable and smooth ride to their destination.
The RadRover 6 Plus Electric Fat Tire Bike is proud of its fat tires with a longer wheelbase and hydraulic brakes.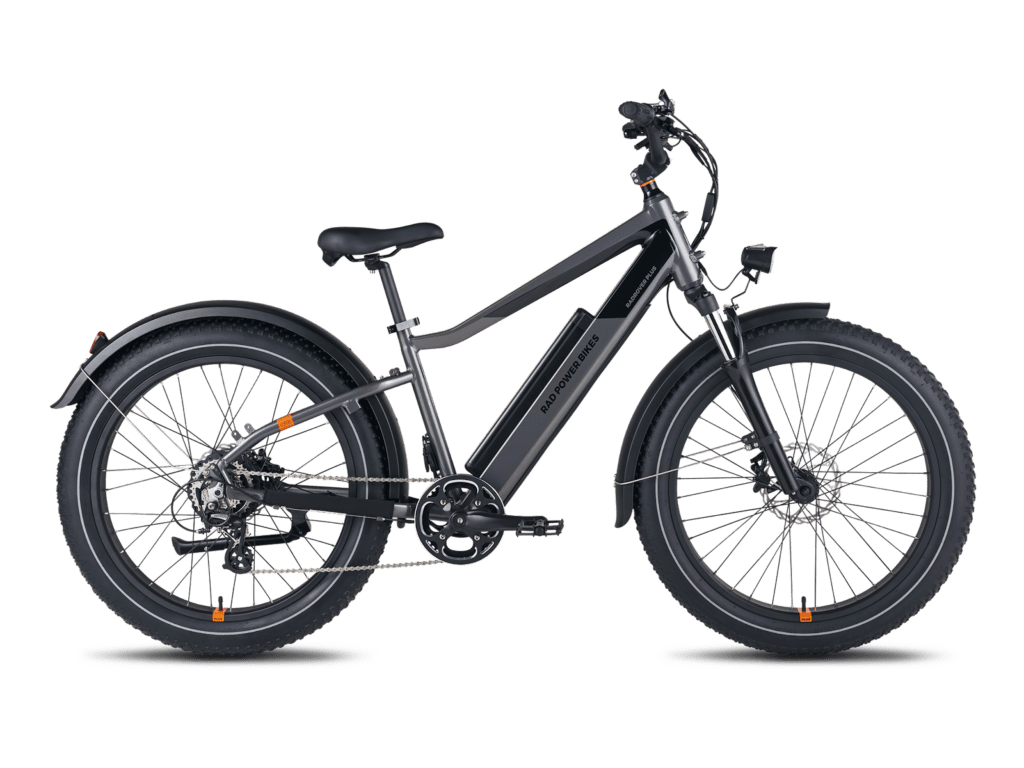 Specifications
Rider Heights
5'7″ – 6'2″ (Approx. bike inseam between 30.5″-36.5″)
Frame Size
17″
Handlebar Height
45.7″
Handlebar Reach
16.4″
Seat Height
27″-36.6″
Standover Height
30.5″
Total Length
77″
Wheelbase
47.8″
Dropout Width
Front: 135 mm
Rear: 175 mm
Bottom
100mm
Bracket Shell
Square Taper Bottom
Width
Bracket
Seat Tube Length
17″
Top Tube Length
24.6″
Headtube
8″
Chainstay
20″
Handlebar Width
700 mm (27.5″)
Crank Length
170 mm
Seatpost Diameter
27.2 mm
Max Tire Width
4.5″
Bike Weight
Total: 73.4 lb (with battery)
Battery: 7.7 lb
Payload Capacity
275lb
Get The Product Here!
---
Who Should Buy This?
The Radrover 6 Plus is an e-bike good for commuters and people who love going on adventures. It is convenient since it can be used in different ways and for a long ride. The Radrover 6 Plus has various features that make your ride more exciting and safe. It is suitable for long rides, so it is convenient for commuters to own this e-bike. This e-bike is also advisable for people who love adventure because it can make your ride worthwhile. Rad Power Bikes is known as the largest brand of electric bikes in North America. Their products are known for their useful flexibility and designs. They assure that their products are worth purchasing.
The RadRover 6 Plus is a great e-bike that will give you the best experience with your ride. It has a great motor and long battery life, providing a comfortable ride. It has upgraded brakes and amazing durability that gives them an edge over its competitors in the market. Buying this e-bike will make you realize the beauty of the product. It is safe to say that the comfort the RadRover 6 Plus gives is brought by their famous fat tire and the level of stability they can provide to their customers. The safety provided by this e-bike is unmatched compared to other e-bikes.
The RadRover 6 Plus also brings a healthy balance of stability and adrenaline to its riders, which is now too hard to find. The creators and masters behind this e-bike did a great job in creating an e-bike that not only gives their riders a very comfortable ride going to their destination but also assures them of having a smooth and easy ride.
Bike collectors should not let the chance pass not to buy this product. This is one of the best bicycles available in the market that can give you one hell of a ride. The RadRover 6 Plus is a nearly perfect bicycle everyone dreams of owning. It will be a good addition to their collection.
For people who love to exercise or an athlete, this e-bike can be a good object to release the energy that they need. This is for those who love to join a marathon because the RadRover 6 Plus is proven to be fast at a maximum of 20mph. But the most recognizable about this e-bike is the improved life of its battery, making them a very versatile bicycle that can now last longer than you expected.
---
What are the experts saying?
OVERALL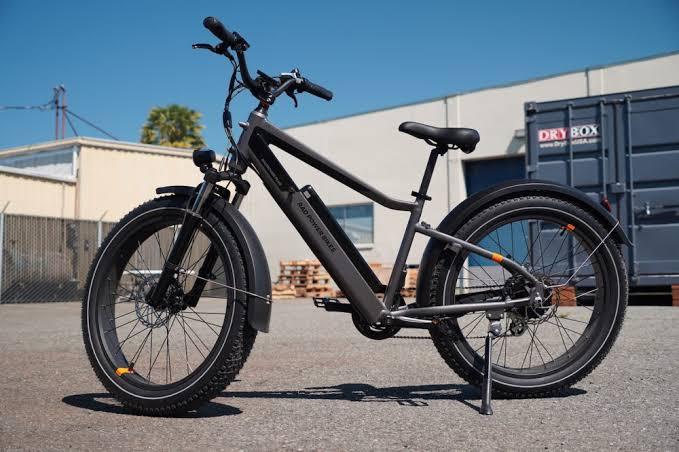 The feedback and comments about the RadRover 6 Plus are mostly positive. They really like the improved version of this bicycle. One of the best things that they really like about this e-bike is the hydraulic disc brakes that keep the riders safe. Many professional mechanics have already tried and tested the product and they seem to like the smoothness and the features of the RadRover 6 Plus because they give very high ratings and good words about the product.
About the universality score of RadRover 6 Plus, it received a high score of 8.9 because it can be used by any person whether you are a kid or an adult, a small or taller person, or a slim or fit person, anyone can ride this bicycle because the company made sure that their products are made for everyone, no exceptions. This is definitely made for everyone because you can adjust it to your liking however you want.
The RadRover 6 Plus also gets a high rating because of its ability to climb hills without worries. The fact that it has multiple gears that reach up to seven counts is evidence that the safety of the customers always comes first. The battery life of this electric bicycle is longer in this improved version with a 48-volt system. This feature can allow you to travel farther than other bicycles in the market.
Overall, the RadRover 6 Plus has a lot of edge over its competitors, the reason why many experts love this e-bike. The positive reviews and high ratings that it gets from people are just proof that this bicycle is worth buying.
Object Detection
Radrover 6 Plus has everything you are looking for in an e-bike. This product is well-constructed with quality and convenience. It can be used in adventures, work, camping, or even riding for some errands. Radrover 6 Plus and any other e-bikes are a must since they can not only lessen our expenses with buying gasoline but it can also help the environment with less air pollution. With e-bikes, it is less hassle for everyone. Radrover 6 Plus also helps you monitor the e-bike's battery level. The most famous advantage this e-bike has among its competitors is it was made by Rad Power Bikes which is already a respectable company in the market. They always make sure to invent high-quality e-bikes for their customers. They always listen to the feedback and reviews of their customers for the better and improvement of their service.
Advanced Radrover 6 Plus Capabilities
With the Radrover 6 Plus, your journey will surely be amazing and safe. It is good for everyone, especially for those people who love adventures, camping, bicycling, or rides. Radrover 6 Plus will make your errands easier. This e-bike is made to travel for everyone who wants to have a smoother ride.
The Rad Rover 6 Plus is very grounded and grippy because of the 26" by 4" tires that it has with an adjustable 60mm suspension that is very comfortable to use on rocky roads. The RadRover 6 Plus is equipped with a bell and kickstand and the packaging was described as ample. The brakes of this e-bike are very easy and smooth to use while offering a very powerful operation. The front and rear lights of the RadRover 6 Plus are very bright because it was made with very high-quality materials.
As time goes by, there is increasingly more technology and features added to these e-bikes. RadRover 6 Plus is one of those electric bikes in the market that doesn't disappoint their loyal customers when it comes to upgrading their accessories and other features. The RadRover 6 Plus is best suited for individuals who can roll it into a garage or door area that will make your dream of country living while exploring city life.
Convenience and Comfortable
Radrover 6 Plus will give and lead you to the best and most comfortable riding experience. With this e-bike, you don't have to worry about anything as it has everything you need. Radrover 6 Plus can especially be customized. It is the best choice for people who are too lazy to go somewhere within walking distance. Radrover 6 Plus will make you satisfied with the quality it offers. It is definitely worth purchasing.
This e-bike will make sure that you will reach your destination safely because of the brakes that are adjustable to 60mm suspension. The RadRover 6 Plus is already rated as an all-rounder e-bike in the market making it one of the best. It is designed to be used for all off-road or any kind of road and is also very comfortable to use in the middle of the city without a hassle. This e-bike is an impressive model that is made to use by everyone.
Looks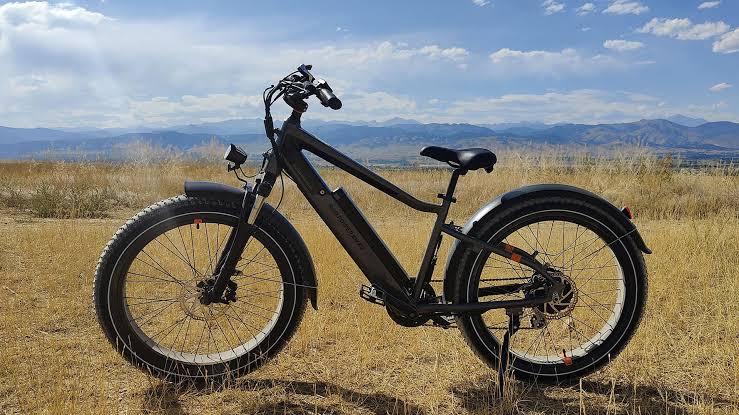 Radrover 6 Plus has a weight of 73.4 lb, this e-bike can be carried at the back of your car. The High Step version has only one color which is black while the Step-Thru has white and black. Radrover 6 Plus has front and back lights, battery level display, pedal assist level, backlit LCD with charge indicator, clock, speedometer, trip odometer, odometer, etc. It also has a water-resistant wiring harness and connectors that can protect the e-bike from any kind of inconvenience.
The motor of this e-bike is 750W, which is a brushless geared hub motor. The battery life of the RadRover 6 Plus is 48V and 672Wh with a semi-integrated battery. It has a backlit LCD display for safety purposes. The tires are made with Kenda Juggernaut with 26" by 4". The brakes are made with Nutt hydraulic disc brakes with a 7-Speed Shimano Altus.
Get The Product Here!
---
What are the customers saying?
Out of 2,592 reviews from Rad Power Bikes, they received 76.27% of 5 stars, while 13.35% of 4 stars, 5.09% of 3 stars, and 5.28% of combined 2 and 1 stars. In conclusion, most of the customers are satisfied with Radrover 6 Plus. It is highly recommended to everyone.
Based on one mass review of the RadRover 6 Plus, they got a high score of 93 out of 100. Many of the customers like the key specifications of the e-bikes and they find them very suitable for everyone. They said that this e-bike is a head turner and delivers very good quality more than just the style. They walk what they talk. They also love this e-bike because it is not just good for adults but can also be used by kids which is an advantage because they can let their children use this e-bike without the worry that it can take a passenger or two.
Another positive comment about the RadRover 6 Plus is the semi-integrated battery because you can recharge it and store the battery life for your next adventure. This e-bike makes your commuting the best part of your daily life because of the smooth and very easy travel going to your destination. The best part and most of their favorite part is the hydraulic disc brakes that make it safer to use anywhere you go.
Most of the Rad Power Bikes reviews said:
They said that Rad Power Bikes products are worth purchasing. They are satisfied with the designs and flexibility their e-bikes have. The Rad Power Bikes assures the quality of their e-bikes and never disappoints their customers with its different features. They always use high-premium materials to assure their customers that they only made quality e-bikes. The RadRover Power Bikes raised the standard so high because of the very premium quality of e-bikes that they release in the market. They always assure their riders and customers that they expertly engineered their e-bikes to deliver an unmatched riding experience and always give the most up-to-date tech.
Their comments and reviews are very important in giving ratings about the product and most of the feedback about the RadRover 6 Plus was positive. They commend how the Rad Power Bikes always make one-of-a-kind e-bikes that you will never regret buying.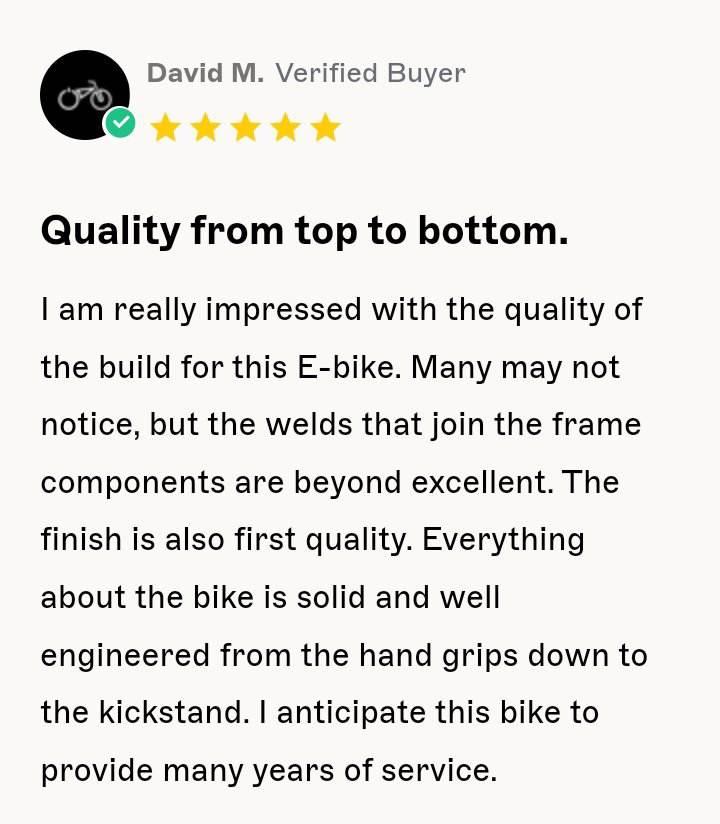 Warranties without worry
Rad Power Bikes offers a limited 1-year warranty for all their e-bike products. The warranty is short because they assure their customers that they only made e-bikes that can last longer than they expected.
Another advantage that the Rad Power Bikes gives their customer is the Test Ride Before You Buy feature that they have on their website. They allow their customers to test drive and to check whether the e-bike is fit to their liking or not. They let their customers have enough time to decide if they will buy the product or not. They want them to test ride an e-bike and feel the difference on each of them. They allow their riders to feel more comfortable and confident about buying an electric bike by letting them test rides and rent their bicycle. They offer a lot more on their website.
Purchasing Process
On Rad Power Bikes' official website, the Radrover 6 Plus High Step is on sale and costs only $1,399 while the Radrover 6 Plus Step-Thru costs only $1,799 but the original price of these two is $2,099. They offer free shipping vouchers for all their e-bike products.
The Rad Power Bikes always work on shipping the orders as quickly as possible. They have instructions on their website to make it more understandable for their customers about their policy. When it comes to their return policy, they have a step-by-step procedure that you need to follow before they grant your return request.
The Rad Power Bikes have Protection Benefits for their products. In case of accidental damage, your e-bike is covered by these benefits that make your manufacturer warranty to be extended. It is zero deductible and hassle-free to claim. Just simply file a claim with your email address or extend the contract ID.
Conclusion
In conclusion, the Radrover 6 Plus is highly recommended to everyone. It gained a lot of good feedback from different customers who were satisfied with purchasing the Radrover 6 Plus. It makes the adventure more exciting and fun. Radrover 6 Plus will make your journey easier to achieve. It is more than ready equipment people will need for an adventure, camping, and riding. Radrover 6 Plus is convenient and safe, nothing less.
This product is what people need. It is more advanced than we thought. Radrover 6 Plus is worth investing in. Many good words spread to everyone about the Rad Power Bikes and its product especially the RadRover 6 Plus which is very trendy and loved by the riders. Through this bicycle, you can now reach your destination with hassle-free and smooth travel. Overall, riding the RadRover 6 Plus is like riding the most perfect e-bike in the market. You can never go wrong in choosing the Rad Power Bikes products, especially the RadRover 6 Plus.
Get The Product Here!