Product Overview

On the hunt for a snazzy new electric skateboard with rubber wheels? Well the new Teamgee H20T might be just the one you are looking for. 
Reaching speeds of 26mph and weighing in at around 20lbs this skateboard promises the feeling of driving a race car.
With rubber wheels offering a smoother riding experience, not to mention the additional support thanks to their anti-skid capabilities, this skateboard is great for the riding needs of those from all levels, whether you're a novice or a professional!
And while there are mainly positive reviews online, we've gone through the trouble to dig deeper and find you all the pros and cons.
We've gone through and found the reviews that matter the most, so lay back and read on as we explore all you need to know with this comprehensive Teamgee H20T review before you make your decision to make that purchase!

Specifications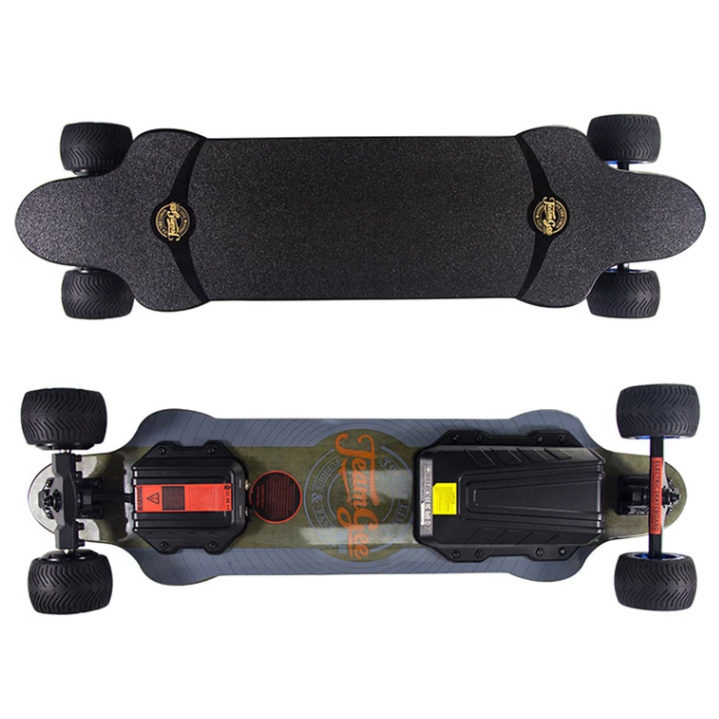 | | |
| --- | --- |
| Range | 22 miles / 35km |
| Speed | 42km/h / 26mph |
| Battery | 50.4V 311Wh (Equivalent to 42V 8.6Ah-9Ah) |
| Motors | 2 x 600w motors |
| Deck | 8-ply Canadian Maple and 1-ply Fiberglass |
| Wheels | 103mm x 65mm |
| Remote | Seahorse Remote |
| Brakes | 4 brake modes |
| Loads | 286 lbs / 130 kg |
| Waterproof | IP54 |
Get The Product Here!
Who should buy this (pulling strengths and weaknesses of the product)

According to reviews, the Teamgee H20T is best suitable for intermediate to advanced riders, but that doesn't necessarily mean that those who are just starting off can't ride it. The Teamgee H20T is technically designed for any level of rider on the road, but specifically those who value both speed and stability. 
Capable of taking on different kinds of roads or surfaces, the Teamgee H20T electric skateboard has 103mm rubber tires that are widened by 24 holes for added shock absorption.
The Teamgee H20T electric skateboard can be just fine for complete novices trying it out for the first time, assuming that they take their time and do not rush into cruising at high speeds from day one. Meanwhile, it's perfect for those who cruise on longboards daily and are already acquainted with the sensation.
The Teamgee H20T offers a smooth and controlled riding experience thanks to the H20T wheels that have holes creating a buffer zone and reducing the weight allowing for a steady ride, as well as the added support of their anti-skid capabilities.
Since it offers 4 gears of acceleration and speed, reviews recommend that you get comfortable riding the lower gears first, before upping to the higher gears at a speed of 26 mph.
No skateboard is perfectly flawless, they each have their strengths and weaknesses. According to Teamgee H20T reviews, it doesn't shine in the area of portability and is considered a bit cumbersome to carry around.
But where the Teamgee H20T lacks in portability, it shines in stability, comfort in long rides, and fast acceleration.
Reviewers were also surprised by how many miles you can get out of a single charge. Once fully charged, the Teamgee H20T can go up to 22 miles all thanks to the Teamgee H20T battery with a whopping 7.5 AH. It can last even longer if you sacrifice some speed when necessary by making adjustments between the 4 different speed modes. 
Despite being a heavy board (21lbs), Teamgee H20T reviews claim that it can go from 0-26 mph in just a matter of seconds. This, of course, could be a bit dangerous if you are a novice, hence the suggestion of getting used to the slower gears first before hitting those top speeds.
What makes this board convenient for newbies though is the stability. The stiff deck helps in that arena, making it so that even those who aren't used to longboards or high speeds are able to catch on quickly.
Reviews also recommended getting acquainted with the brakes before hurdling into top speeds. That is to say, if you are trying to slow down when it's at its fastest, it can take approximately 100 ft to stop completely.
The Teamgee H20T is a great option for those on a budget. 


What are the experts saying?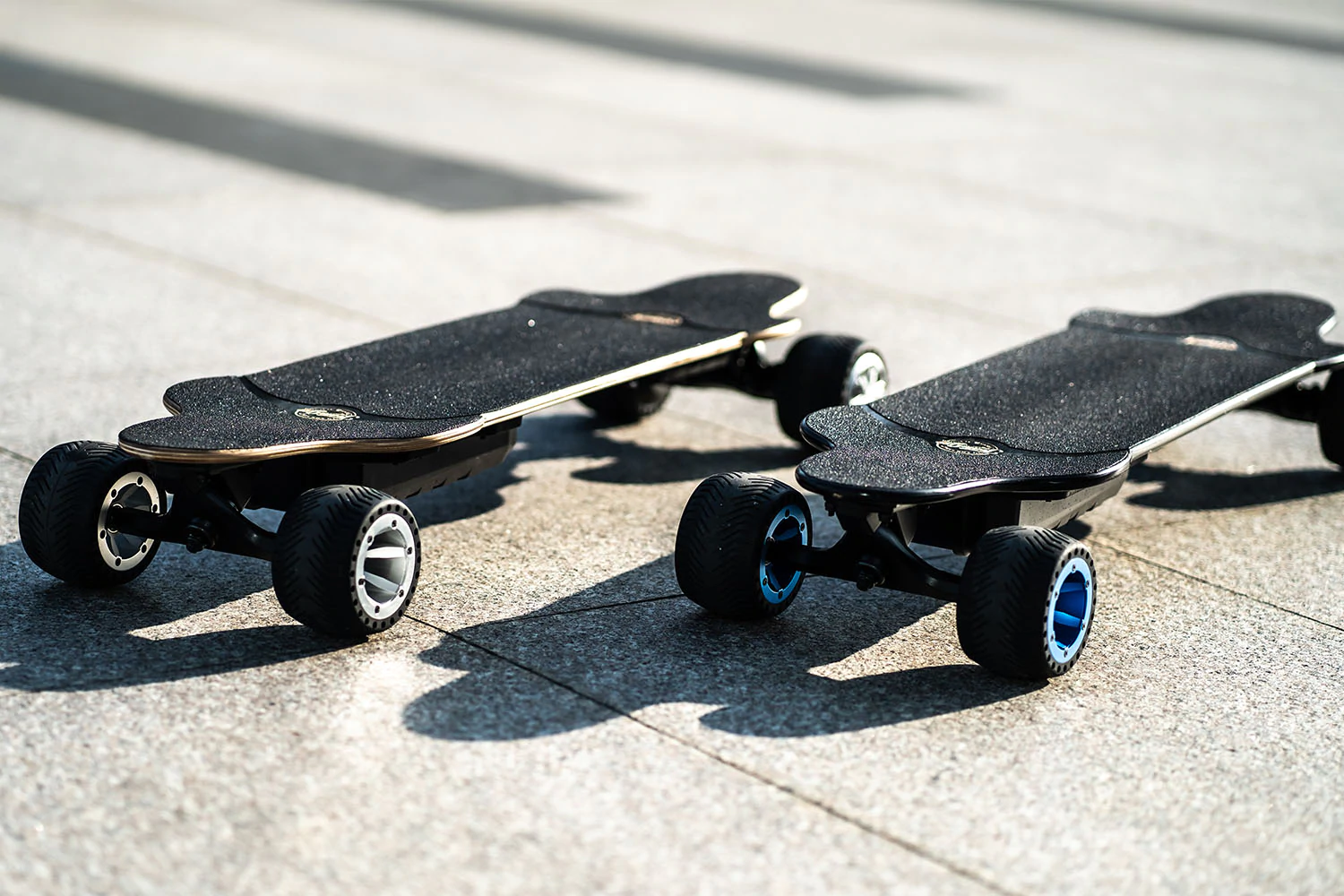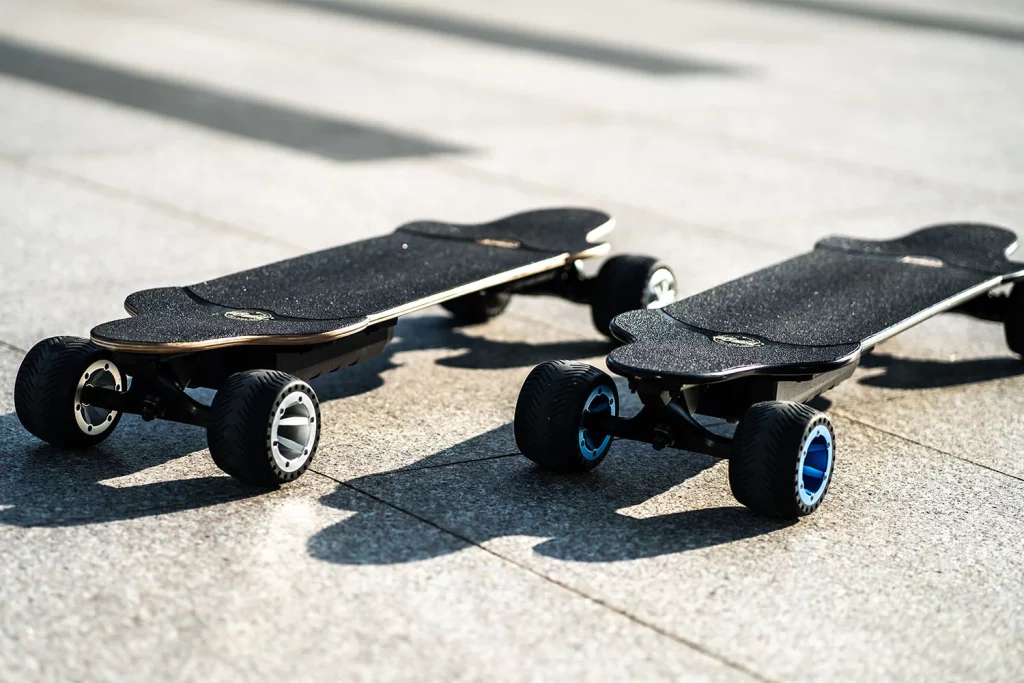 After scouring the internet for the most credible reviews of the Teamgee H20T, we're here to give you a comprehensive look at what all the experts are saying.

Overall

According to many Teamgee H20T reviews, the general consensus is that it is a competitive electric skateboard for its price range, offering high quality, stability, high speeds, and an element of overall safety. 
Reviewers are generally satisfied with the build quality and performance of the Teamgee H20T, though the reviews vary depending on various factors like who is riding, what the main purpose for the Teamgee H20T and more. 

Speed

The leading advice is to start slow and then work your way up. The Teamgee H20T is a powerful electric skateboard and might take beginners a bit of time to get used to. 
On the other hand, the top speed may not please those who are used to high-speed riding. One expert reviewer claimed that the Teamgee H20T was not as fast as advertised, reaching speeds of about 21 mph. 
Keep in mind that 21 mph is certainly not slow, but for more advanced riders, the desperation between advertised speed and what can be achieved depending on certain factors may lead to disappointment.
Your taste may very well be shaped by how experienced a rider you are, what your expectations are, and what you hope to be able to achieve.
Luckily, the Teamgee H20T has 4 modes for controlling your speed, which is great news for beginners. But there's not much that can be done about those who are craving higher speeds.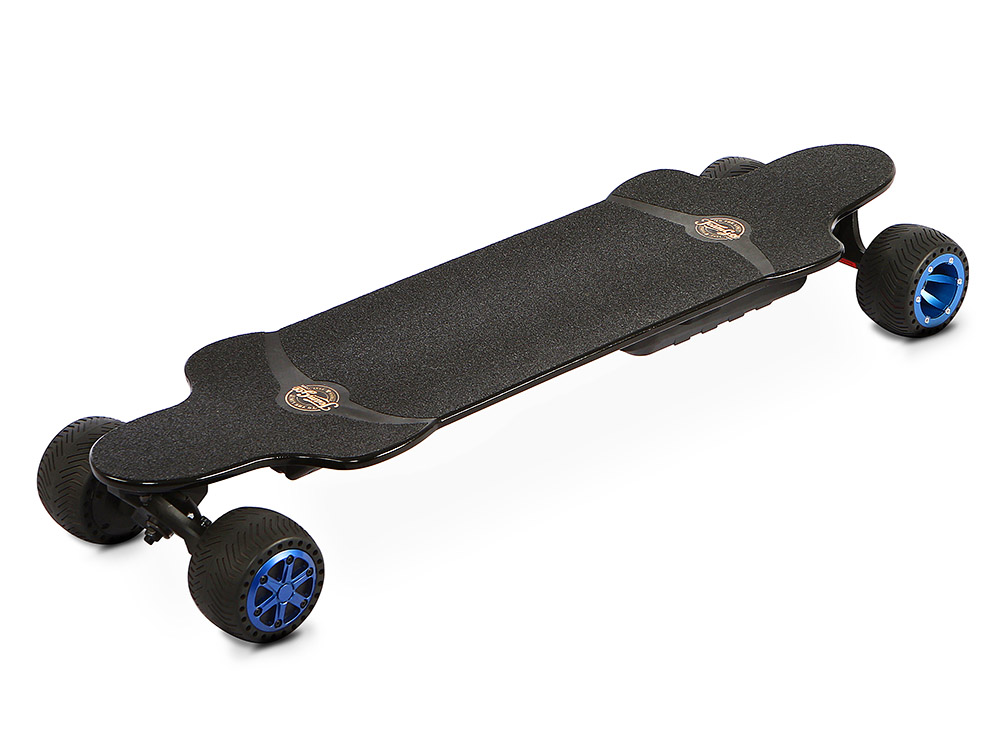 Portability

Generally speaking, if you have to lug around anything that weighs more than 18 lbs on a regular basis, it's not a lot of fun. That being said, at 21lbs the Teamgee H20T e-skateboard is not abnormally heavy given the strength of its motor and battery. 
On the grander scale of things, Teamgee H20T reviews consider it to be more on the heavier side and may pose a problem for those who intend to carry it around frequently. 

Deck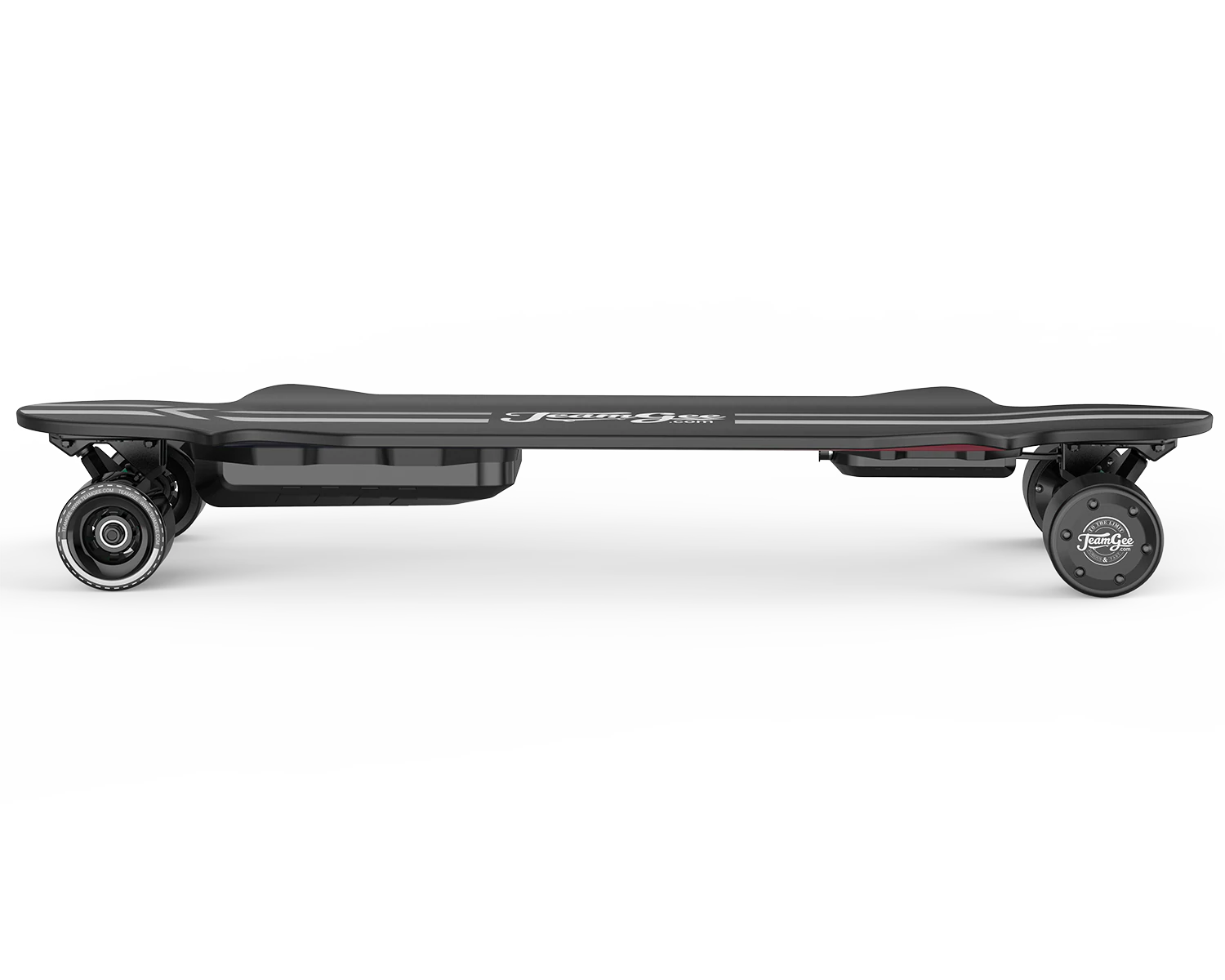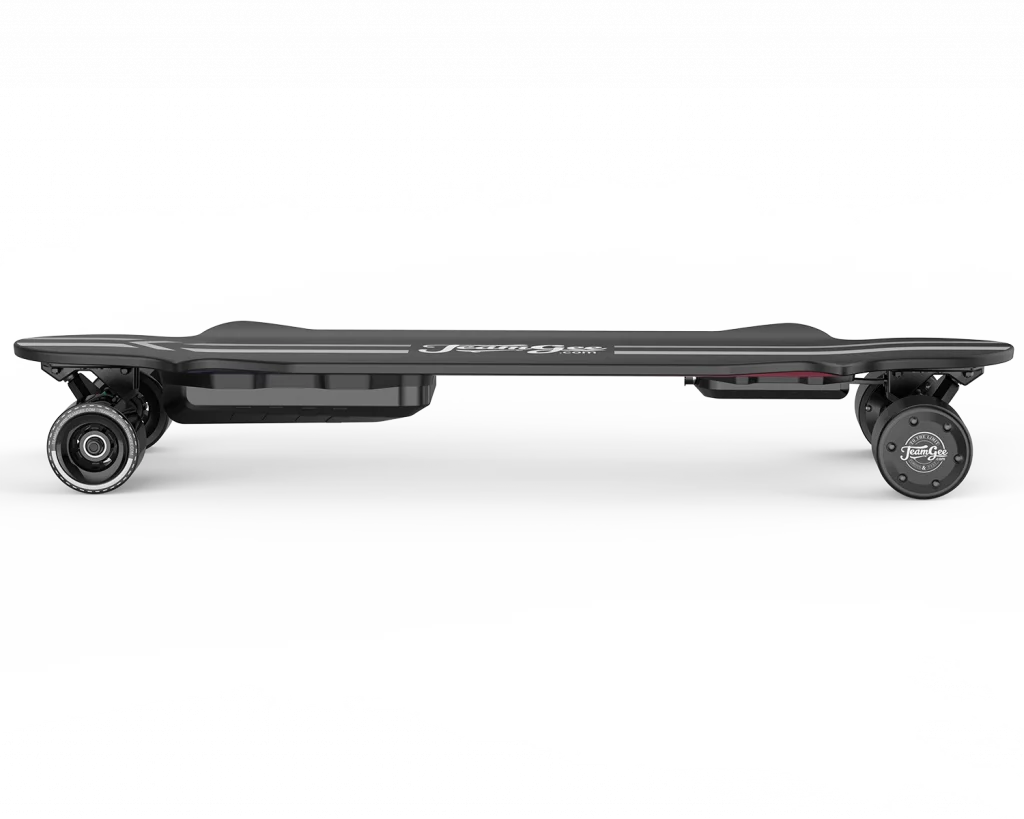 It seems that the Teamgee H20T managed to strike a decent balance between stability, sturdiness, and flex.
Reviewers seem to be happy with the 8-ply Canadian maple and 1-ply fibreglass. 
The coarse grip and concave deck design also allow you to have a secure hold, helping to make the process of turning, carving, and riding at fast speeds a lot easier.
It is not the most flexible deck out there, but where it lacks in terms of flexibility it makes up for stability. 

Looks

Everyone seems to be in agreement that the lack of LED lights on the Teamgee H20T is a  bust. Not only is visibility in low-lighting settings considered a valuable safety feature to have, but many also agree it allows for better riding. 
Otherwise, the general opinion is that the overall aesthetics of the Teamgee H20T are very pleasing.

Functionality

Starting off with some negatives, the overwhelming feedback is that hub motors just don't feel great and that belt-driven motor boards feel much more comfortable, and offer a much smoother experience (regardless of the e-skateboard). 
That being said, the Teamgee H20T e-skateboard feels pretty good compared to other hub motor skateboards.
The fact that it is IP54 waterproof makes it resistant to water, dirt, puddles, and all sorts of elements, which not only makes it more durable but also easier to clean up. 

Wheels

The wheels on the Teamgee H20T are all the rage, as they're not only unique, but they perform well and look great to boot.
Teamgee H20T electric skateboard's rubber wheels have a 64mm contact area, are 103mm, and are airless, ensuring a smooth ride and letting you cruise steadily regardless of the terrain.
What makes the Teamgee H20T wheels unique are the 24 holes, helping with shock absorption. 
Teamgee H20T wheels also boast amazing grip on the street even on slippery, patchy, muddy, wet, and rocky roads. 

Battery

The battery and range seemed to give a pleasant surprise to many reviewers, especially when it came to its charging time. It is said that you can charge the Teamgee H20T electric skateboard from 0% to 100% in just under 4 hours. This is surprisingly fast given the speed and range that the Teamgee H20T delivers.

 
Get The Product Here!

What are the customers saying?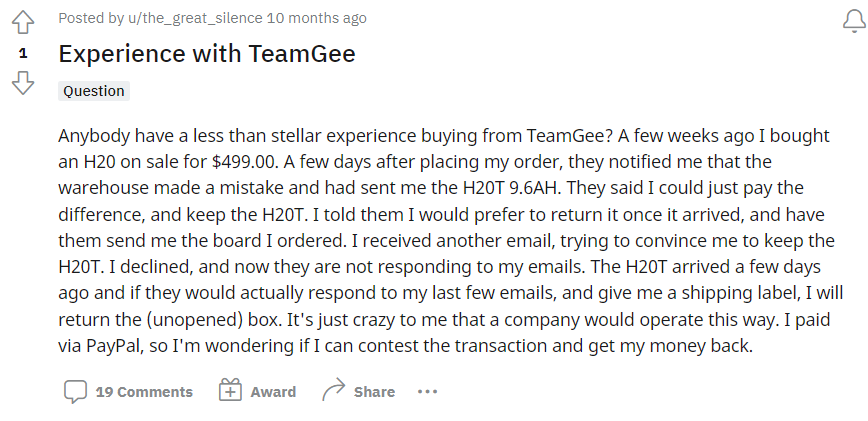 Reddit was filled with unhappy customers who were none too pleased with the customer service at Teamgee. 
One customer complained that a mistake had been made at the warehouse, and instead of fixing it, the representatives at Teamgee attempted to convince the buyer to pay extra for the upgrade against their will. Another noted having issues with cancelling an order. 
There are also posts on Reddit claiming to have range issues with their Teamgee H20T, stating that they were only able to accomplish 6 miles per charge, however, a post from the Teamgee team implied that the voltage of the battery should be checked to see if the issue was in a faulty battery instead.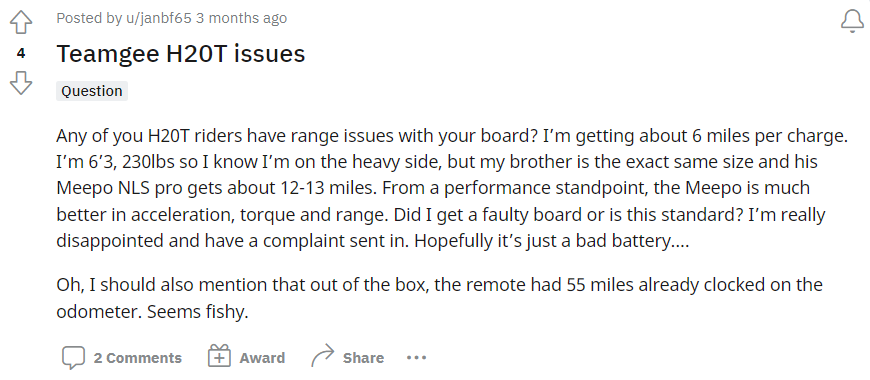 Shipping

The Teamgee H20T is on sale on the Teamgee website now starting at the price of $599.00.
Check out the shipping countries, shipping methods, and shipping prices below!
US: Shipping time is 4-8 business days, free shipping using FedEx/UPS
Europe (Netherlands, Belgium, Luxembourg, Germany, United Kingdom, Denmark, France, Italy, Spain, Austria, Finland, Northern Ireland, Ireland, Portugal, Sweden, Czech Republic, Poland, Bulgaria, Estonia, Greece, Hungary, Lithuania, Latvia, Romania, Slovenia, Slovakia, Croatia): 5-8 business days, free shipping using DPD
Canada: 5-8 business days, $80 using FedEx/UPS
Australia: 5-8 business days, $80 using FedEx
Australia: 5-8 business days, $30 using FedEx
Asian regions (China, Hongkong, Macao, Taiwan, Russia, Singapore, Cambodia, Thailand, Myanmar, Vietnam, The United Arab Emirates, Korea, Malaysia): 5-8 business days, free shipping using FedEx
Other countries (Belarus, New Zealand, Norway, Japan, Mexico, Switzerland, Philippines): 8-12 business days, $150 using FedEx
Be warned that it actually takes 1-3 business days for the order to be processed, after which the product will be delivered.
It seems that there were a number of unhappy customers when it came to shipping, getting upgrades, or dealing with returns and exchanges. From this perspective, it seems that Teamgee doesn't perform well.
Conclusion

The general consensus is that the Teamgee H20T electric skateboard could give its competitors a run for their money. It holds its ground when it comes to performance, features, and design and can compete with even some of its higher-end rivals. 
The lack of LED lights is a common complaint, as well as some unfortunate experiences with customer service.
While it isn't a perfect electric skateboard, it certainly fairs well compared to other hub motor e-skateboards on the market.
It is suitable for beginners, intermediate riders, and experts provided that the beginners give themselves time to get acclimated to the lower gears and speeds before taking it up a notch to the higher end of the gear and speed spectrum.
Overall, the Teamgee H20T is considered a well-rounded electric skateboard, great for commuting, cruising, leisure riding, and more. We hope that you found our Teamgee H20T review useful!
 
Get The Product Here!