Solo V2
Password Security Key
key advantages
Open-source
Reversible connector
Portable and Easy to use
estimated
delivery
June 2021
When it comes to protecting your data, two-factor authentication (2FA) is the thing all computer security experts suggest. SMS-based 2FA is better than only using a strong password, but it is time-consuming and even the most complicated passwords can be phished by pesky black hat hackers and used for their nefarious reasons.
Let me tell you a secret. You can check right now whether your data has been phished or not. Go to
https://haveibeenpwned.com/ and type your mail… I hope you don't get any nasty surprises!
Most of us are pwned because a website might have suffered a data breach and your mail was placed for sale on a dark web marketplace. This effect multiplies if you've used the same password and email combination for multiple accounts. Hackers can easily test your credentials on hundreds of sites in a few minutes, and compromise all your online data!
A good password manager is one step towards online security but it's not the safest. You're trusting an online service with your most trusted credentials. In the best scenario, they may be breached, in the worst, they may be spying on you themselves! After all, would you give the police a key to your home? Or the handyman a key to your safe?
Nowadays, hardware security keys are the fastest and safest measure to using 2FA. It adds an extra layer of protection and Solo V2 is an excellent open-source security key that implements the industry standard, FIDO2. FIDO2 cryptographic login credentials are some of the strongest ever, using encryption that would take the world's supercomputers thousands of years to crack. The credentials are unique to every website thus eliminating the risk of phishing, all types of password theft, and attacks.
And since Solo is open source you can both inspect and contribute to improving it. You know that your passwords are secured and the key itself is not using it for other purposes. It's great, isn't it?
Let's together investigate and thoroughly understand how innovative and competitive this security key is, and unveil the awesome team behind it.
The Product
Innovation
Is this a truly new product that you can't find on the market? Or this a product that defines an entirely new product category. In some cases, the combination of several features into one or the introduction of a new feature to an old product are also considered to be an innovation.
You already know the importance of being open-sourced, but let me add a thing here. Solo is the first company to implement U2F and FIDO2 in the open.
It comes both in USB-C and the first-ever reversible USB-A connector shelled in a soft plastic case. It seamlessly works with all the operating systems including iOS (not all security keys support this) without the need of installing any application.
FIDO2 is supported for two-factor authentication by all the major applications such as Google, Facebook, Dropbox, Okta, Duo, and for passwordless login on Microsoft accounts and Windows Logon. Plus it has much more improved NFC technology compared to their previous version.
And one more cool thing to add. Solo V2 is updatable. Like all the hardware, Solo V2 can also be vulnerable. That's why it supports firmware updates to be maximum bug-free.
Competitiveness
How much better is it than the competition? Is it faster? Bigger? Cooler? More affordable? There needs to be a solid reason why you should back this project over any other.
| | Solo V2 | Solo 1 | YubiKey 5 NFC |
| --- | --- | --- | --- |
| Price | KS $29 | $25 | $45 |
| Authentication Methods | Passwordless, Strong 2 factor | Passwordless, Strong 2 factor | Passwordless, Strong Two Factor, Strong Multi-Factor |
| Protocols | U2F WebAuthn, FIDO2, PIV | FIDO2, WebAuthn. U2F | WebAuthn, FIDO2, U2F, PIV |
| NFC-enabled | ✔️ | ✔️ | ✔️ |
| USB Type | USB-C/USB-A | USB-A/USB-C | USB-A |
| Water Resistant | ✔️ | ❌ | ✔️ |
| Reversible | ✔️ | ❌ | ❌ |
Back in 2017 during the Shmoocon hacker conference, Conor Patrick introduced the first version of the open-source Solo security key which supported the new FIDO2 standard, as well as the older U2F. Solo 2 is way more improved and let's see what has changed.
New NFC Technology is implemented with improvements on the range and field strength.
A reversible USB-A connector is introduced which solves the problem of LED Light facing the operator.
Redesign – Robust and waterproof
Don't wash it but a water spill is ok.
One of Solo 1's laming points is that it doesn't support iOS thus losing a big segment of potential buyers. Along with other improvements, this one is also solved.
With all the needed functionalities for the best security Solo V2 costs only $29 and this is amazing.
Product Competitiveness Score
The Team
Reliability
How capable is the team? Have they developed something like this before? Do they have crowdfunding experience? Manufacturing experience? A lot of campaigns fail to deliver their product because they don't know what they're doing.
SoloKeys is San Francisco-based company founded in 2018. They aim at creating open-source hardware to eliminate data leaking and cyber attacks so people feel more relaxed while using online websites.
Conor Patrick is the co-founder at SoloKeys. As a Virginia Tech University graduate, he knows a lot about computer programming and already has 7 years of experience in the field.
The other co-founder, Emanuele Cesana, has an engineering background with 13 years of experience – including as the Product Security team lead at Pinterest.
Guess you have already understood how professional these guys are. Let's check their crowdfunding experience.
Their first crowdfunding campaign was launched back in 2018. It is the first version of Solo. They managed to raise $123,614 with the help of 2,795 backers. This time the team exceeds their own results with $209,989 raised by 3,380 backers still having 24 days left.
Attitude
How transparent are the campaigners? Do they give their backers valuable updates on their progress? Do they engage with their backers? Crowdfunding is all about community, sharing information, and building a meaningful relationship with the people who fund your project.
Well, the team is very caring and responsible in answering the comments and sharing updates with the community.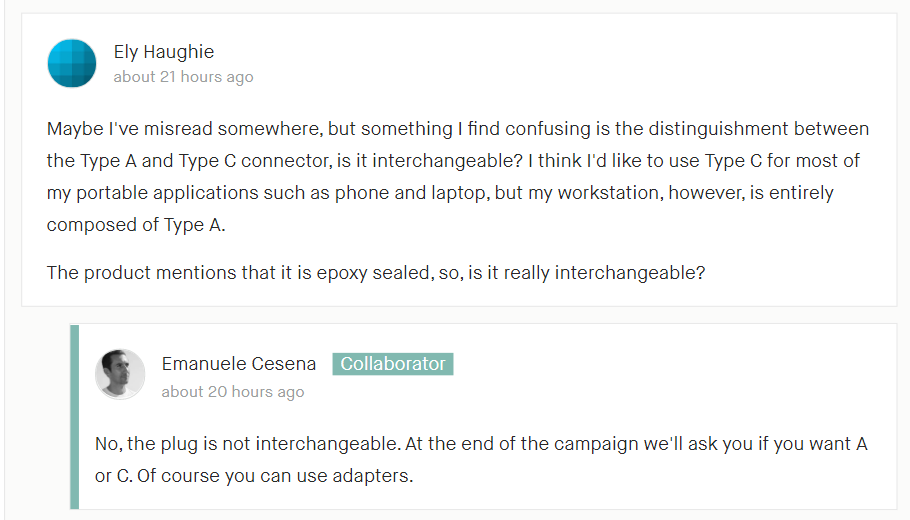 But if you go to their first campaign page and hit the Comments section you may be frightened by the number of people who haven't received their pledge. The main reason is that after backing a campaign people usually don't fill in the surveys sent by the campaigners. And here we have the same case.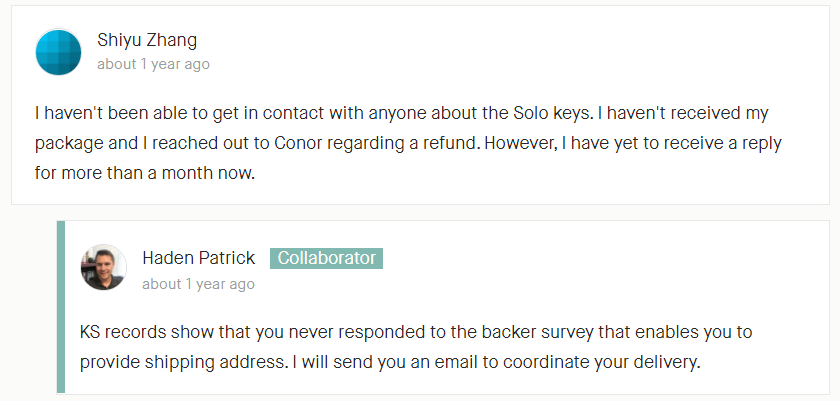 Conclusion & Public Opinion
Nowadays, we all need to secure our passwords from hackers. Strong and complicated passwords are not enough, password managers are a step forward but what is actually suggested by programmers is to have a security key. Want that extra security? You know what to do.
Here are the customer reviews I found on Amazon.


TIW Total Score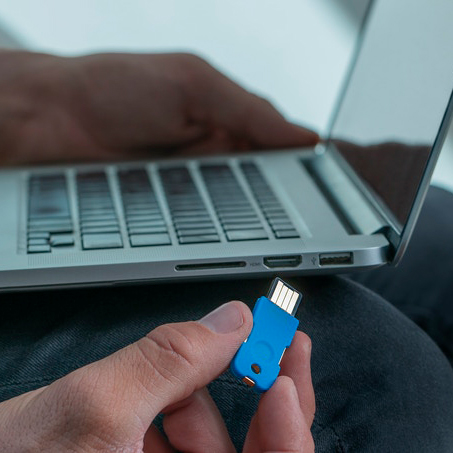 Solo V2
Solo V2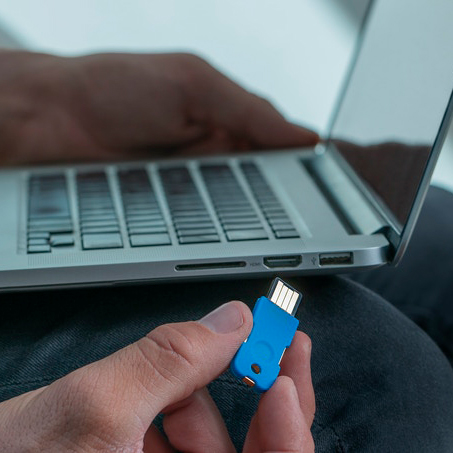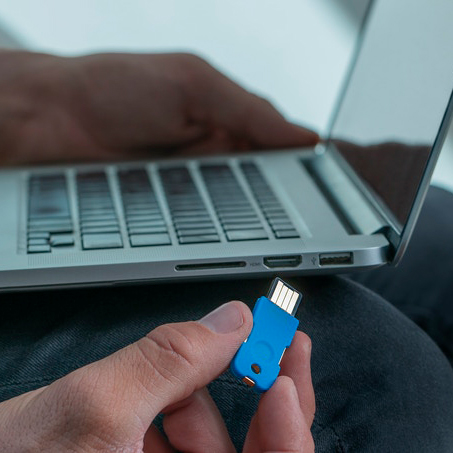 Limited time offer
d
·
: :