Smorobot Tank X11
100% Cordless Robotic Pool Cleaner
Having a pool can often be a hassle. Cleaning the pool is often very undesirable and tedious so many people have used pool cleaning robots since the end of the 18th century. So, throughout time people implemented more and more innovative ideas to create better and more versatile hardware for pool owners' convenience. Wireless robotics, better pathing, efficiency, and compact design are all very common nowadays. Yet there is always room for improvement.
Today we are going to review the Tank X series of Smorobot, a company that has dedicated itself to automatizing household labor. Smorobot uses a policy that is based heavily on the demands and suggestions. We find it very praiseworthy because it paves the way for the best course of improvement. And in May of 2022, we got the first glimpse of their latest product, the Smorobot Tank X Series. The promise of an intelligent design, better path planning, and mapping were surely held high. It is made to clean pools of any shape or surface type.

Now you can get a cordless robotic pool cleaner that is manufactured based on the needs of other people at a reasonable price. Smorobot Tank X showcases 2 models: Smorobot Tank X10 and Smorobot Tank X11. They both weigh only 18 pounds (approximately 8 kilograms), have the suction power of 188 Watts, two 4.08L filters, and can clean pools of any shape or surface type. Smorobot Tank X10, having a 7800 mAh battery, offers cleaning of around 3100 ft2 (288 m2) surface area and can only clean the floor of the pool. Smorobot tank X11, on the other hand, has a 10000 mAh battery, suitable for cleaning 4100 ft2 (380 m2), and can clean the floor, the walls, and the waterline of the pool.
We also would like to mention that every product you acquire from Smorobot comes with a 24-month warranty. And even after the warranty period, you can still use their paid maintenance services. Smorobot has an after-sales team with many experts and professionals from various fields, both engineering and customer support related.
The Product
Innovation
Is this a truly new product that you can't find on the market? Or this is a product that defines an entirely new product category. In some cases, the combination of several features into one or the introduction of a new feature to an old product is also considered to be an innovation.
While most pool cleaning robots are just vacuums on wheels that collide with items and get caught in corners, Smorobot is presenting the Tank X series, featuring a revolutionary motion-control system and smart path planning technology. They're designed to clean the entire pool, including the walls and waterline, from edge to edge.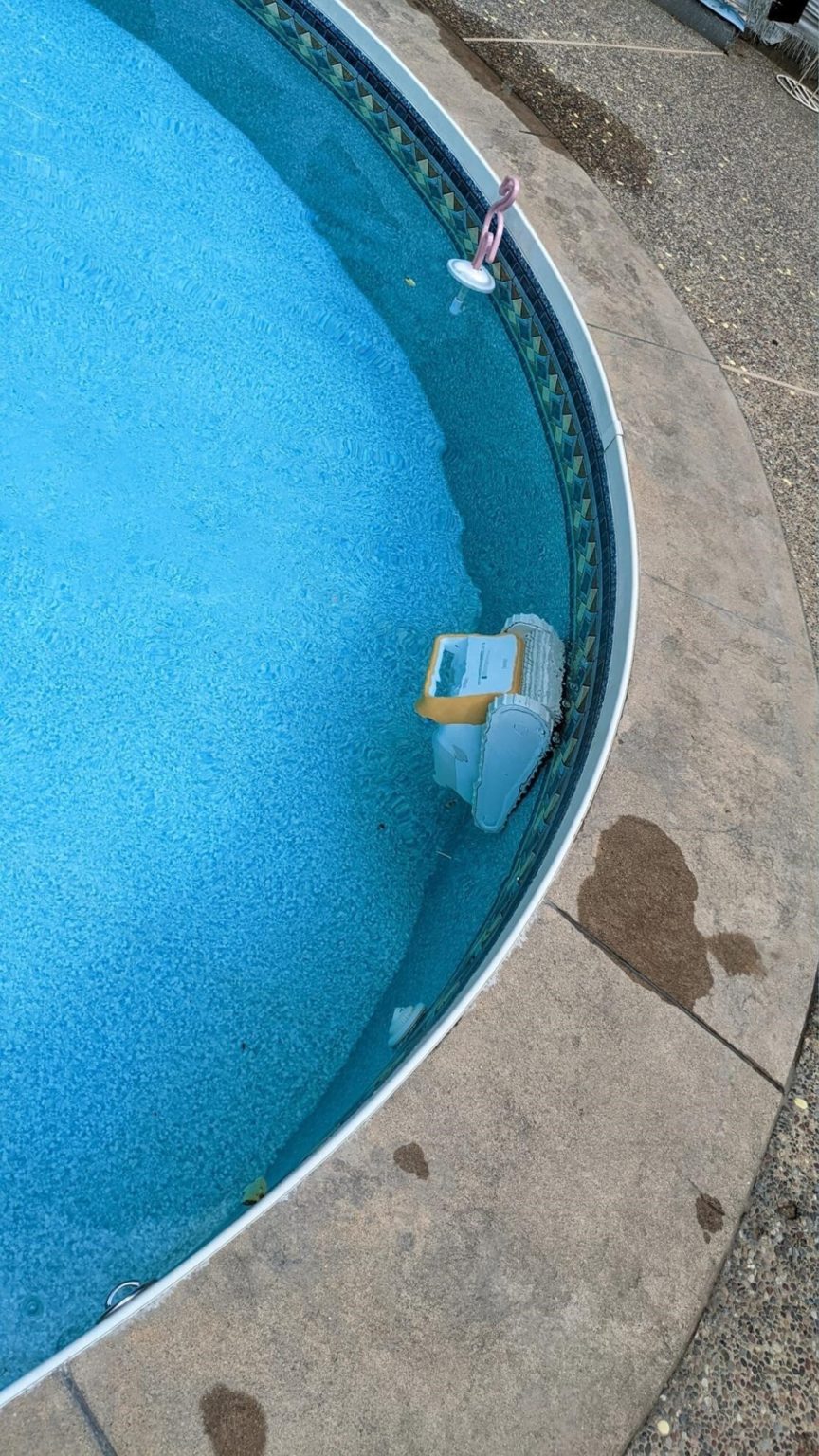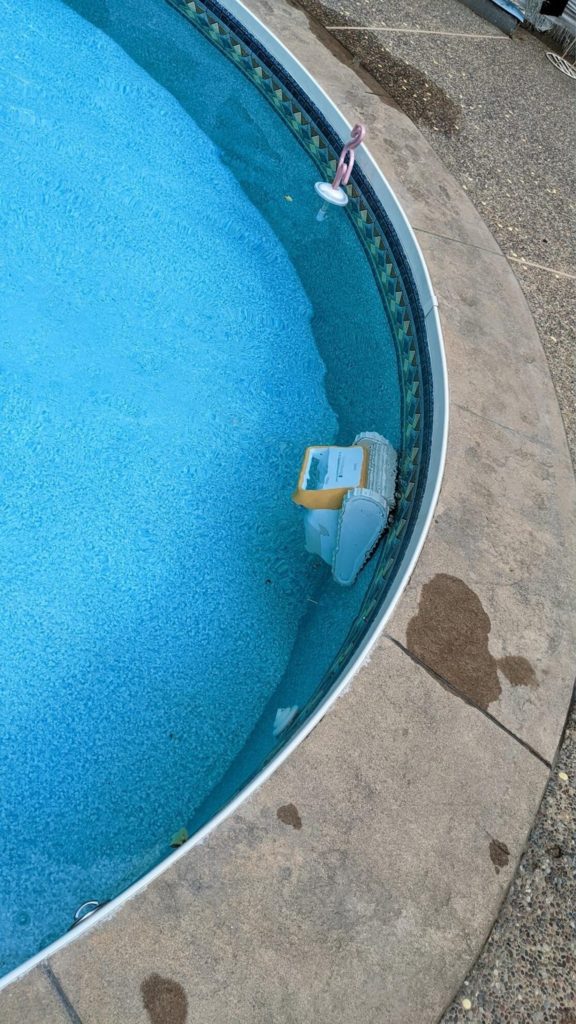 Smorobot's several built-in high-precision detectors work in tandem with the advanced AI path-planning algorithm to detect the underwater environment of the entire pool, then map the most efficient and effective route possible to ensure that every inch of floor and wall surface area is cleaned properly.
No matter how good the robot's cleaning abilities are, without path planning it will only clean the swimming pool unsystematically and hardly ever entirely, which is ineffective and not time efficient.  
Furthermore, Smorobot has coupled ultra-scrubbing brush wheels with two independent, huge capacity filters to obtain remarkable cleaning results. Smorobot drives on tank tracks and cleans with a dedicated brush in the front, efficiently scraping off any filth and sucking it up into its filters. With 188W suction power from the water pumps and 300W instantaneous maximum from battery output, the powerful suction can even clean up heavy trash like rocks. 
The scrubbing brush wheels that operate independently work together to remove even the toughest filth, grime, and stains. They are designed to remove any dirt from the pool and transport it to the suction intake. Materials scraped off by the brush wheels are promptly caught in the filter basket thanks to precise suction port positioning.
Additionally, this automatic pool cleaner separately uses two different filters, one fine-mesh, and the other coarse-mesh, to catch large debris such as leaves, bugs, gravel as well as ultra-fine particles such as algae, sand, mineral bits, dirt, hair and else. 
The Smorobot pool cleaner overcomes the challenging effects of buoyancy, inertia, and currents by using innovative motion-control algorithms. Thus, it obtains accurate command on any surface, at any angle, going in any direction, utilizing rotating movement.
Competitiveness
How much better is it than the competition? Is it faster? Bigger? Cooler? More affordable? There needs to be a solid reason why you should back this project over any other.
| | | |
| --- | --- | --- |
| | Smorobot Tank X 11 | Dolphin Liberty Premium 8 |
| Price | Early bird offer $799 | $3,604 |
| Product type | Cordless | Cordless |
| Motor | Triple-drive motors | Dual-drive motors |
| Maximum cleaning range | 4100 ft² | <2421ft² |
| Suction power | 188 W | 115W |
| Runtime | 3.5 hours maximum | 1.5 hours maximum |
| Direction adjustment | Auto 360° turning | Bidirectional turning |
| Cleaning coverage | Floor, wall, waterline | Floor, wall, waterline |
The market is filled with various pool cleaners, but the majority of them walk randomly, which is time-consuming, and too many blind spots are left. Moreover, they might have weak suction, making it impossible to clean up heavy debris and stubborn dirt. Short battery life and long charging time are also common problems. Nobody wants to spend hours on pool cleaning. And last but not least, some of those pool cleaners are corded, so there's a risk of tripping or having some other safety hazards. 
As we have already mentioned, this robotic pool cleaner comes with intelligent path planning technology, allowing it to fully clean the pool without missing any corners or doing the same spot over and over again. According to the manufacturer, this results in a 10x cleaning efficiency, compared to traditional pool cleaners that wander around the pool randomly. Moreover, Smorobot Tank X is completely cordless and features a powerful battery with 3.5 hours runtime on a single charge. So 1.5 hours of fast charging is enough for  4100 ft2 (380 m2) cleaning. What's more, Tank X can clean all swimming pools of any shape, including rectangle and irregular pools, thanks to Smorobot edge cleaning technology.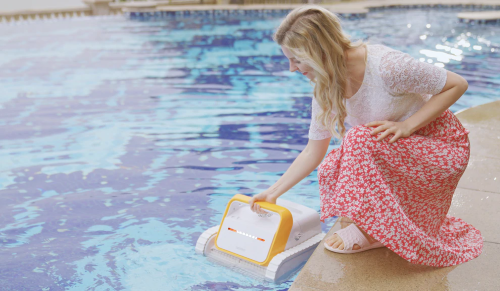 Due to its unique combination of suction and tank wheels, this intelligent pool cleaner can easily climb 90-degree angles even on smooth surfaces. The Smorobot Tank X can clean and climb all types of swimming pool materials, including pebble, plaster, concrete, paint, tiles, gunite, vinyl liner, PVC, and so on, without wearing or damaging the pool's interior material. This is a very important feature, as certain pool interior materials are expensive and must be adequately protected.
Remarkably, this cordless pool cleaner has quadruple safety protection of the battery: Short-Circuit Protection, Over-Temperature Protection, Overcharge Protection, and Over-discharge Protection. So the 10000 mAh high-output battery is very well protected. 
This safe, convenient and powerful robotic pool cleaner, with 3 smart motors and 188W suction power costs $799, which is a bargain price compared to other pool cleaners in the market having similar features.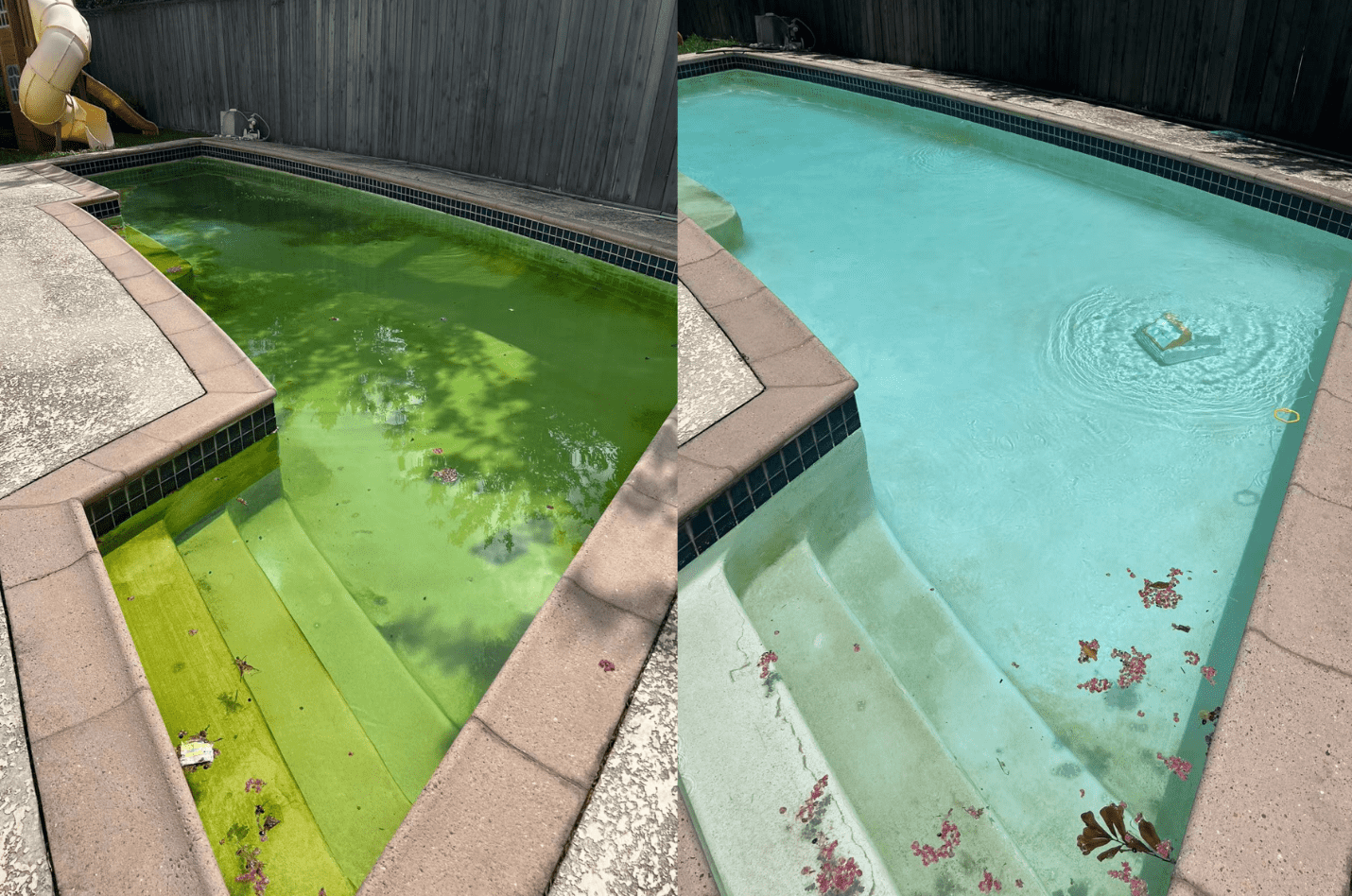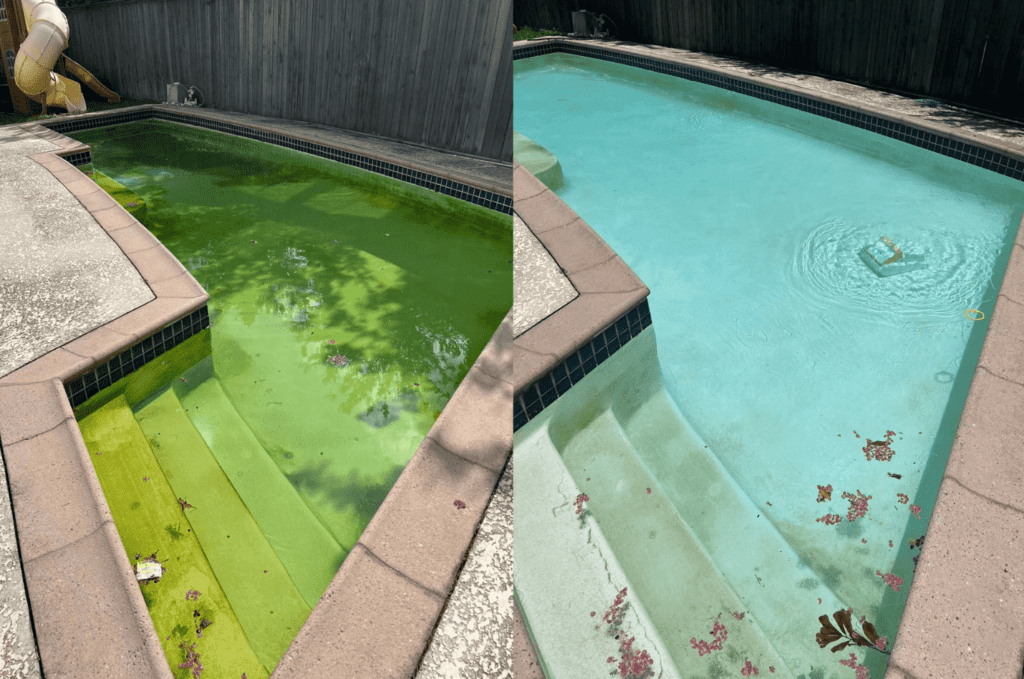 The Team
Reliability
How capable is the team? Have they developed something like this before? Do they have crowdfunding experience? Manufacturing experience? A lot of campaigns fail to deliver their product because they don't know what they're doing.
Smorobot cordless pool cleaner is featured by Smorobot Team, which is a technology company filled with many experienced specialists. Their team consists of various professionals, with expertise ranging in various innovative and technical fields, such as engineering, robotics, alternative intelligence, and software development. Many of them are very talented individuals who used to work in very well-known organizations, from which Microsoft, IBM, and GE are mentioned. Their team also consists of maintenance and customer service specialists.
The Smorobot Tank X11 was showcased by the youtube channel "Swimming Pool Tips, Reviews & How To – SPL". His review was mostly positive, and the only negative aspects were associated with his model being a prototype. Yet even for that prototype all the features that Smorobot showcased were working perfectly.
"I received a production model that was handmade for my testing (you will see some evidence of this in the silicone on the front of the cleaner as well as a few minor things like the included hook to retrieve the cleaner not fitting my pool pole, and the debris basket missing two top sections). It is to be expected in any prototype of a product. The programming has also been updated for the production model and will run more smoothly. The factory model should of course be a more complete refined model.
My first impression of the cleaner is that it works as advertised even as a prototype. You get a pretty good bang for your buck! It is 100% cordless. The 3.5 hours run time is pretty accurate. The advanced cleaning pattern at least the prototype programming worked really well.  The powerful suction of this cleaner is also very true. It has zero problems picking up dirt and debris.  They state that the cleaner has a 188W Suction Power from the water pumps and 300W instantaneous maximum power from battery output. Not sure what that means in layman's terms but the suction is pretty amazing for a cordless battery-operated cleaner."
This was quoted from the aforementioned youtube channel's video named "SMOROBOT 100% Cordless Robotic Pool Cleaner with 3.5 Hour Run Time! (Prototype Model Shown)"
Attitude
How transparent are the campaigners? Do they give their backers valuable updates on their progress? Do they engage with their backers? Crowdfunding is all about community, sharing information, and building meaningful relationships with the people who fund your project.
Smorobot started its first Kickstarter campaign on March 29th, offering the Tank X10 and X11, two clever and wireless robotic pool cleaners. The campaign was 30 days long. With 616 backers, $381,456 was raised, making it a spectacular success for being 3800% over the goal.
Smorobot items will soon be available in a variety of sales channels, including Amazon, with the goal of making life easier for more consumers by utilizing technology.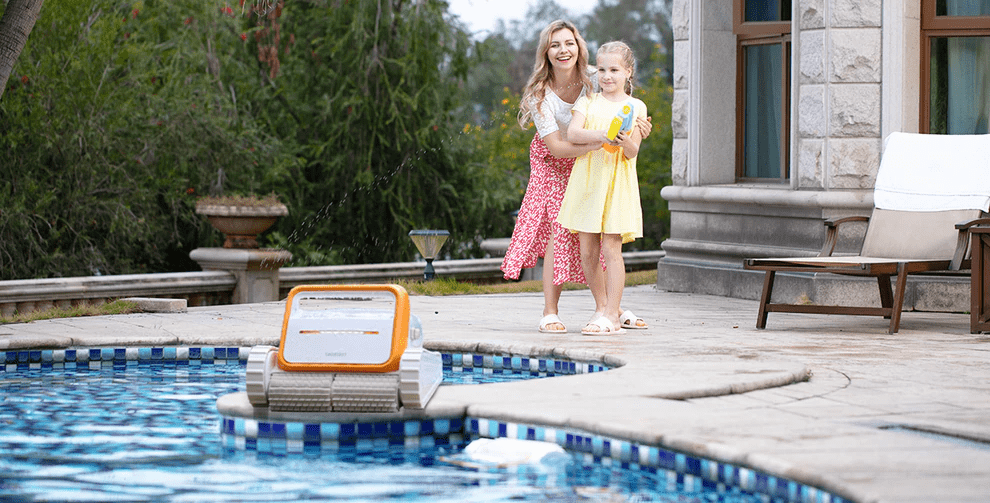 Smorobot tries to interact with its consumers as much as possible and to great effect. Their website, smorobot.com, showcases a blog as well as an FAQ section. This, alongside their maintenance policy further proves how much they care about their consumers' thoughts and needs.
Even though Smorobot has its page on Facebook, the community there is not as active as on their official website. The company is eager to create a community, where the interested parties can post questions, share ideas, and learn from each other. The staff is very attentive. They offer help and answer product-related questions promptly. Moreover, in their FAQ and guideline section, they discuss various important topics ranging from cleaning, dirt removal, and usage to trouble-shooting and after-sale. As a result, users can find answers to their questions easily.
Conclusion & Public Opinion
As not all backers have received their robotic pool cleaners yet, there hasn't been much feedback. The ones who already got their packages seem to be satisfied with their purchase. One of the users, Olaf Tinnemann, states that everything was very well packed and he hasn't encountered any problems so far.

To conclude, Smorobot tank X provides its customers with a cordless robotic pool cleaner that covers every niche of the current market. If you are tired of cleaning your pool manually or just aren't satisfied enough with your current pool cleaner, consider getting your hands on one of those. Smorobot tank X will make sure to minimize your involvement as much as currently possible and provide you with a fresh and clean pool.