key advantages
Compatible with all smartphones & computers
Reverse control
Thin, lightweight & portable
estimated
delivery
November 2020
Turn Your iPhone into an iPad
Want to upgrade that Samsung or iPhone to a larger size? Or looking to grab some more screen real-estate with a tablet, but don't want to dish out a load of cash to do so?
Well, now you don't have to!
You're already carrying one powerful computing device in your pocket — all you're missing is the screen.
Turn ANY smartphone into a tablet in seconds with PhonePad, the world's first smartphone- and laptop-compatible portable touchscreen monitor.
Whether you're at home, the office, or even out in the wilderness…
Plug in the USB, Type-C, or HDMI, and go from racing on your teeny 6-inch display, to a full cinematic 15.6-inch!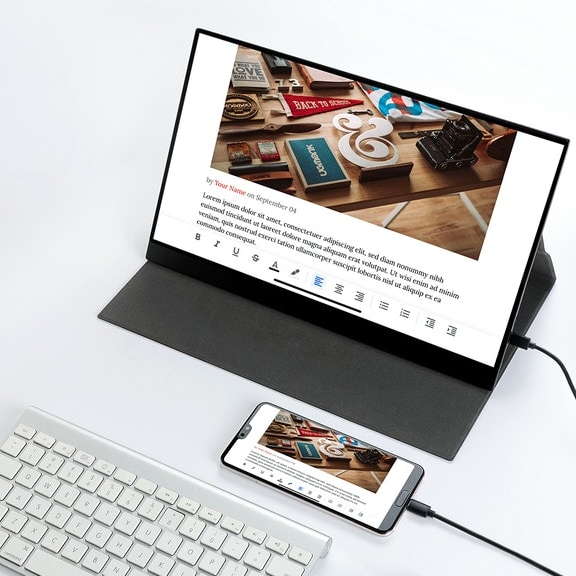 Limited time offer
d
·
: :