Lectric xp 2.0 in-depth review: an ebike delivering all the high-quality features at a reasonable price
Product Overview
Ebike riders are firmly of the belief that power rules and absolute power rules absolutely, whether it's about speeding up the steepest hill or keeping up with city traffic.
There's a reason why electric folding bikes are popping up on city streets, trains and buses, office buildings, and apartment hallways. It's difficult to beat the convenience of a bike that folds up to fit under your desk while simultaneously making your commute faster and less tiring.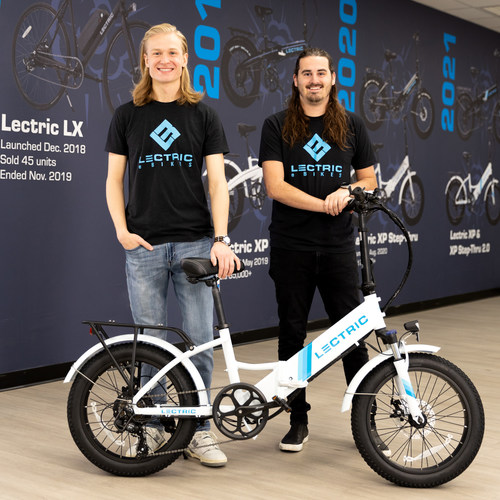 Levi Conlow and Robby Deziel, co-founders of Lectric ebikes, were named to the Forbes 30 Under 30 list for kicking off one of the fastest-growing electric bike companies. Making their innovative imprint in the field of ebikes was a dream come true for them. The company's launching price point of $900 in a market where most ebikes were sold for thousands of dollars eventually changed lives. A high-quality ebike at an affordable price that allows riders of all ages to travel further and faster while also enabling individuals with limited mobility to roam and explore in new ways… What more could one ask for?

Lectric hit a jackpot with the original xp models, thanks to their affordable price, portability, and comfort.
And the updated Lectric xp 2.0 models are even better!

The handling, ride quality, and versatility have all increased thanks to the inclusion of an 80mm suspension fork, a larger handlebar, and somewhat narrower 3-inch wide knobby tires. The Lectric xp 2.0 has the same frame, integrated battery, and strong 500W motor. This electric bike also has a lot of user-friendly features, and the folding design makes it easy to transport and store when you don't have a lot of space. The Lectric xp 2.0 is available in standard or step-thru frames, and both can suit a wide range of user heights.

All of the components that make the Lectric xp an award-winning bike are upgraded in the 2.0 Generation! To witness the most recent innovations, watch the video below.

Folks say for every great thing, there is at least one outright dud. Don't trust them blindly!
And here again, to save you time, we've combined all of the most important Lectirc xp 2.0 reviews into one Tech I Want mega-review.

Specifications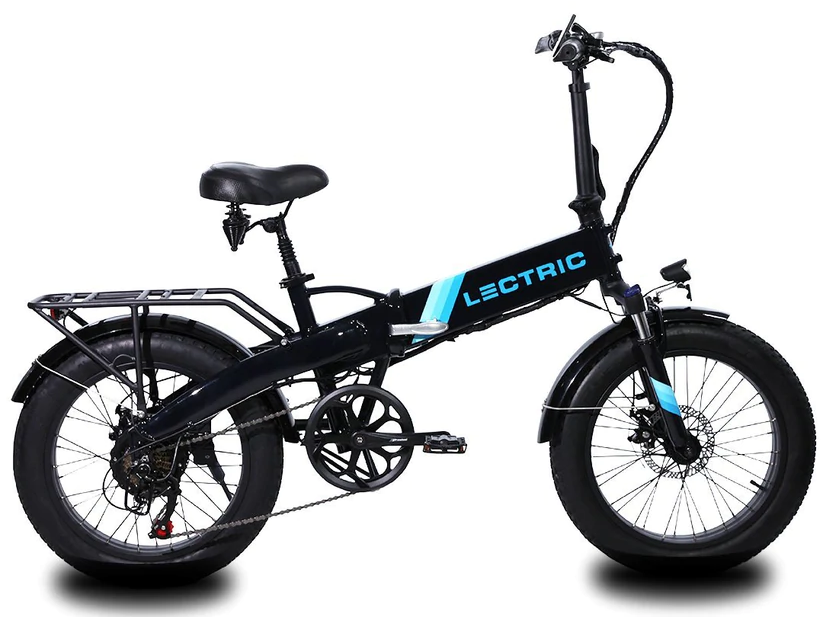 Specs and features
Battery: Lithium Ion 48v 9.6ah with a 4-6 hour charge time and up to 45+ mile range
Motor: 500W (850W+ peak) brushless geared rear hub
Brakes: 160mm mechanical disc brakes
Tires: Chaoyang or CST 3″ x 20″ fat tires
Pedal Assist: 5 Pedal assist levels to 28mph
Throttle only speed: 20 mph
Throttle only range: 20 miles

Weight and dimensions
Battery weight: 7 lbs
Total bike weight: 64 lbs
Maximum rider weight: 330lbs
Maximum load on rear rack: 75 lbs
Unfolded dimensions: 67 x 25 x 47 in
Folded dimensions: 37 x 18 x 28 in
Who should buy this?
In search of a convenient, versatile, fast, and powerful folding ebike for under $1k? Lectric xp 2.0 has everything to get the job done!
If you're looking for some higher-end parts, such as hydraulic brakes, torque sensor, or 8/9/10 speed transmission, Lectric xp 2.0 will leave you disappointed.
Also, reckon with the weight. 64 lbs might become an issue if you have to hoof it up several flights of stairs. Still, you can easily fit the Lectric xp 2.0 ebike in the trunk of your car or get it on a bus. It's one of the smallest foldable ebikes on the market.
This ebike is all about the highest quality possible for the lowest price. Getting a well-performing adventure or commuter ebike for only $999 ..sounds like a great deal to me!
What do we mean by well-performing? Let's take a closer look!

What are the experts saying?

The improvements made by Lectric to the previous XP model have only enhanced the bike's overall performance, and the Lectric xp 2.0 appears to be a great folding ebike at an incredible price.
They simply took the best and made it even better!
Powerful motor with a continuous power output of 500W
Lectric xp 2.0 still offers a 500W (800W peak) brushless rear hub motor that achieves the ideal torque-to-speed ratio. Due to the smaller wheel size, this ebike accelerates quickly whether you use the throttle or the pedal assist.
The Lectric xp 2.0 comes with a top pedal-assisted speed of 20 mph in its Class 2 configuration. By altering the speed limit on the bike's display, it may simply be converted to a Class 3 ebike with a top aided speed of 28 mph.
Five degrees of pedal assistance give you wide-ranging speeds and help with your pedaling efforts. You only have to choose how fast you wish to go!
Some bike enthusiasts tested out the Lectric xp 2.0s capabilities in both Class 2 and Class 3 and were blown away by this unexpectedly strong little ebike. They state that Lectric xp 2.0 ebike had no trouble whisking them along at 28 mph on flat terrain. [Jeremy Benson, outdoorgearlab.com]
Talking about updates.
Handlebar, tires, bars, and suspension fork
Lectric xp 2.0 handlebar diameter is slightly wider. The 3-inch wide balloon tires help to soften the ride and increase the bike's versatility by allowing it to be used on a wider range of surfaces, including pavement, smooth trails, and road dirt. The reviewers claim that the steering is somewhat sensitive now, and it rolls into turns easier than before.
Also, Lectric xp 2.0 tire size compensates for a few heavier upgrades.
What's more, wider bars on the Lectric xp 2.0 provide a more comfortable grip and greater tune control. The difference is minor at lower speeds and on smooth ground. However, at faster speeds and on more difficult terrain, every bit of more control is immensely valued. Narrow bars can feel more like a tiller. Wider bars provide you with the comfort and confidence that comes with having more control.
Another great news!

Now, with your Lectric xp 2.0, your ride will last longer and it will provide you with more years of enjoyment. As the frame has been beefed up, the new Lectric xp 2.0 is more robust now!
And it's not only stronger, but also more useful.
There is now a larger and more durable rear rack, as well as hardpoints for mounting a front rack or basket.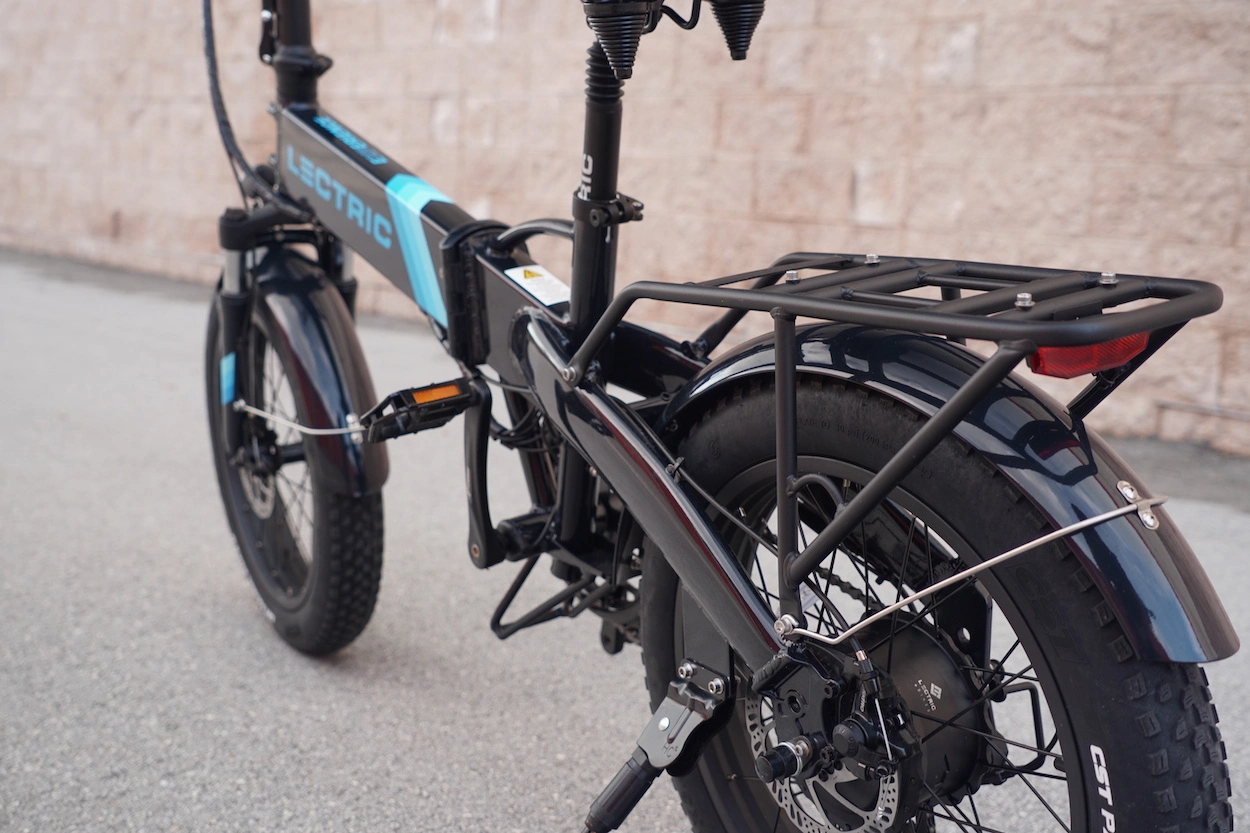 Furthermore, this foldable ebike has full-coverage fenders in the front and rear to keep the rider safe from the spray when riding in bad weather or through puddles. The bike's battery powers the front and backlights, and the rear light functions as a brake light when the brakes are activated.

While the standard Lectric xp 2.0 includes all these impressive features, Lectric offers you the option of upgrading to their Comfort and Cargo Packages. A giant seat and a suspension seat post are included with the Comfort Pack, which adds $99 to the retail price. For an additional $149, you may upgrade to the Cargo Pack, which includes a front rack, a small front basket, and a large rear rack basket. For a total of $248, you can acquire both the Cargo and Comfort Packs. Lectric also provides phone mounts, mirrors, bike locks, and panniers, allowing you to customize your XP 2.0 to your liking.
The 80mm suspension fork appears to be a cherry on top. The fork on the original XP was rigid. The new suspension fork makes a significant impact on ride quality and makes off-the-beaten-path experiences even more enjoyable.
However, Dan Cavallari, the former technical editor for VeloNews Magazine, finds the front suspension unnecessary. He considers the fork to be a flaw in the build, as it didn't perform well during his ride. [tomsguide.com]
Granted, the Lectric xp 2.0 ebike offers the convenience of suspension as well as the dependability of a higher-quality fork. But don't expect to glide down the stairwell as if you're on a cloud.
Battery
Another important aspect to consider is the Lectric xp 2.0 battery. It is guaranteed to get the job done for at least 20 miles. The ebike comes with a lithium Ion 48v 9.6ah battery with a 4-6 hour charge time.
The Lectric xp 2.0 range test indicates that using the throttle alone you can ride for 20.67 miles at an average speed of 15.5 mph. [outdoorgeerlab.com]

This test was performed on the rolling hills. You can ride the Lectric xp 2.0 a little further over entirely flat ground. Also, you'll get more range with the pedal assist. Even Lectric's promise of "up to 45+ miles" might be true.
As the American businessman Thomas J. Watson said, good design is good business.
Besides, the lithium Ion 48v 9.6ah internal battery gives Lectric xp 2.0 clean lines and an unmatched, sleek appearance. Yet, it's also easily removable, you just need the ebike in its folded position. This is a very handy feature both for security reasons and for charging it away from the bike.

These reasons aside, you never actually have to remove the battery. The battery can be charged directly on the bike thanks to an external charging port on the down tube. Meanwhile, you can remove and replace interchangeable extra batteries in seconds, substantially extending your range.
Moreover, there's a thin rubber cover that protects the charging port from water, dust, and debris.
Simple controls and a large, easy-to-read digital display add up to the other remarkable features. The twist throttle and control buttons have superb ergonomics and are simple and easy to use. The huge display is in an easy-to-see place. You will have all of the information you need in front of you.

What are the customers saying?

More than 90% of the reviewers gave a 5-star rating to Lectric xp 2.0 on its website.

For some Lectric xp 2.0 was their first ebike. It changed their lives, got them out, and made to move.
Be it a ride to work or just for the sheer joy of a ride, reviewers are amazed by the Lectric xp 2.0 performance.
The ebike found its unique place in the customers' lives, from children to the elderly.
Seemingly, people with sore knees have no problems riding Lectric xp 2.0. They ride it as much as they want and with no pain. We can call this dream come true, can't we?

Lectric xp 2.0 left satisfied everyone, no matter their age, height, or weight. They found great handling, speed, range, and comfort without spending a fortune.

Shipping
In addition to black, the step-thru version of the Lectric xp 2.0 is also available in white. Both standard and step-thru versions are available on lectricbikes.com for $999.
As mentioned before, you can personalize your ebike by choosing the packages and accessories they provide for an additional fee.
You'll get your Lectric xp 2.0 in 2-10 days business days.
Currently, Lectric only ships to the lower 48 states in the US, the District of Columbia, and Canada. However, free shipping only applies to bikes shipping within the US.
Sadly, free delivery does not apply to bulk orders or freight. Also, shipping charges may apply to accessories and parts.
Customers who want to get their bikes to Canada will be charged $200 per bike. And they might have to wait longer for their bikes to arrive.
Pay attention! Lectric doesn't ship to APO addresses.
If your bike is shipped to an APO address and it is refused, you may be charged a $150 restocking fee to cancel your order.
The reviewers seem to be satisfied with the customer service and shipping. So no worries! You'll receive your Lectric xp 2.0 on time.
Conclusion

From our Lectric xp 2.0 review, we can firmly say that this striking e-folder with 3-inch-wide tires on 20-inch wheels and an industrial styled forged-aluminum frame will take your rides to a whole new level.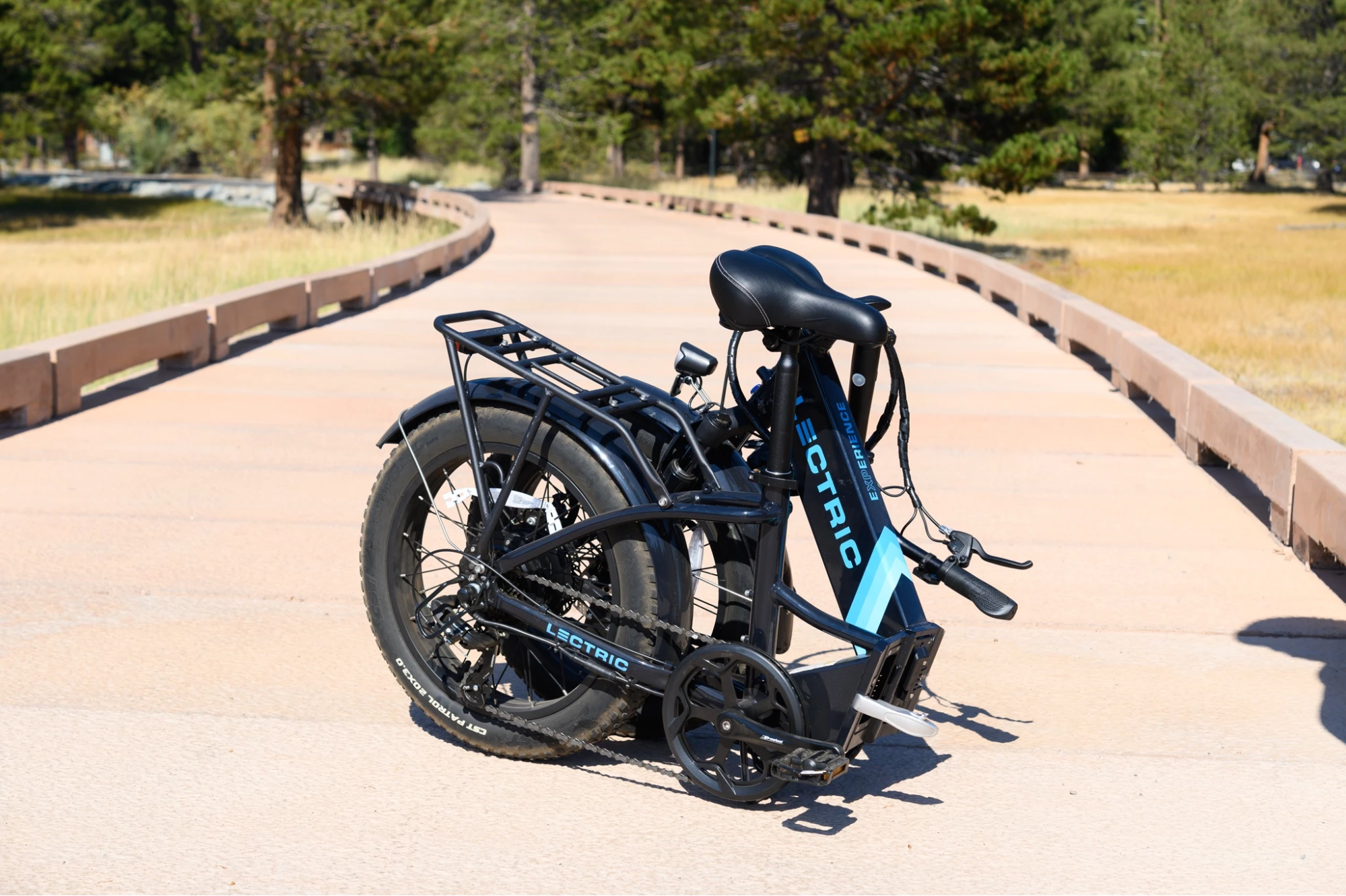 You'll bike for miles without breaking out in a sweat or getting out of breath.
On top of that, the sleek design and folding property remove the question of storing it. While carrying those 64 lbs might become a great deal of exercise, Lectric xp 2.0 can be fitted in virtually any car's truck. So all in all, the transportation of this ebike is fairly achievable.
If you are looking for a folding ebike with good performance and on a tight budget, then Lectric xp 2.0 is meant for you.