key advantages
6-in-1 charger cable
Tiny, portable, keychain hangable
100W charging power
estimated
delivery
January 2021
"Your battery is low" is one of the most hated notifications in the world. We all want to use our devices all day long without running out of battery. So what we do? We take all the cables with us wherever we go to charge our gadgets and later end up with a bunch of stuck cables.
Rolling Square is back with a new and advanced version of inCharge cables. Meet inCharge X – the tiny and ultra-fast keyring charger to provide 100W capacity. Thanks to the magnetic ends that clip together, it becomes a keychain thus minimalizing the chance of loss. InCharge X supports both charging and data transferring with a speed of 480 Mbit.
The Product
Innovation
Is this a truly new product that you can't find on the market? Or this a product that defines an entirely new product category. In some cases, the combination of several features into one or the introduction of a new feature to an old product is also considered to be an innovation.
The biggest innovation Rolling Square has implemented in its new charging cable is that it is capable of 100 Watt power. The team is sure inCharge X is able to support this huge power in spite of its short length. This is possible due to the 6 aramid fibers wrapped in the 200 braided copper wires and TPU protection layers. The outer cover is made of a double nylon mesh which makes the product extra abrasion-resistant and durable. This technology allows the phone to phone or laptop to laptop smooth charging or data transfer.
If you are more inclined to big-length cords then the team has an alternative version. A 1.5m inCharge X Max also has an interchangeable 4 ends to charge your Mackbook Pro in 98 minutes. The 4 ends of two inCharge versions allow you to build 6 charging combinations so charge your device from any power source. And this tiny but powerful cable starts only at 14$. 
Isn't this amazing?
Competitiveness
How much better is it than the competition? Is it faster? Bigger? Cooler? More affordable? There needs to be a solid reason why you should back this project over any other.
| | inCharge X | inCharge Universal | Belkin |
| --- | --- | --- | --- |
| Price | $14 | $14.90 | $19.90 |
| Weight (g) | 22 | 22.9 | 39 |
| Compatibility | Lightning, MicroUSB, USB-C | Lightning, MicroUSB, USB-C | Lightning, MicroUSB, USB-C |
What really makes the keyring charger stand out in the market is its high portability thanks to the magnetic ends. As you know Rolling Square is a fast developing tech company very known in the crowdfunding platforms. They have a series of inCharge cables, inCharge X being one of them. So one of the common problems we encountered in the customer review sections is that the magnets don't work properly and the product itself breaks very easily. The team says that the new version is developed taking into consideration customer feedback. So we hope all the malfunctions are thoroughly analyzed and the new version will greatly satisfy its consumers. 
Despite its diminutive length, it is capable of 100-watt charging. Usually, there are 10-watt charging cables in the market, so this is really a great advantage. Besides charging inCharge X provides 480 Mbit fast data transfer. Taking all this into account plus high portability and durability at 14$ is something we all need in our daily lives.
Product Competitiveness Score
The Team
Reliability
How capable is the team? Have they developed something like this before? Do they have crowdfunding experience? Manufacturing experience? A lot of campaigns fail to deliver their product because they don't know what they're doing.
Founded in 2015 Rolling Square is a Switzerland based tech company that aims to design and manufacture products that are actually useful and provide the best user experience. Starting small, Rolling Square is now internationally recognized as a tech goods brand with over 1 million sold products.
Rolling Square is quite experienced in crowdfunding as well. Having 8 successfully funded campaigns in 6 years, the team is already familiar with even small details of how to provide the best customer care. During this course of time, they have developed 5 inCharge products, 2 Hyphen earbuds, and 1 TAU power bank each of them being more advanced and improved compared to the previous one. The most funded project of the company is the first version of Hyphen earbuds. $1,761,446 is raised by 28,987 backers. Another successful campaign is inCharge 6. This time €1,592,379 is raised by 44,679 backers. Regarding inCharge X, €188,036 is raised having 34 days left. Promising, right?
Attitude
How transparent are the campaigners? Do they give their backers valuable updates on their progress? Do they engage with their backers? Crowdfunding is all about community, sharing information, and building a meaningful relationship with the people who fund your project.
Well, 8 campaigns and the team has managed to build very tight customer relationships the proof of which is the gratitude for delivered products of high-quality.


Some people in the comment section complain about not receiving their pledges but the team is very caring to explain each detail.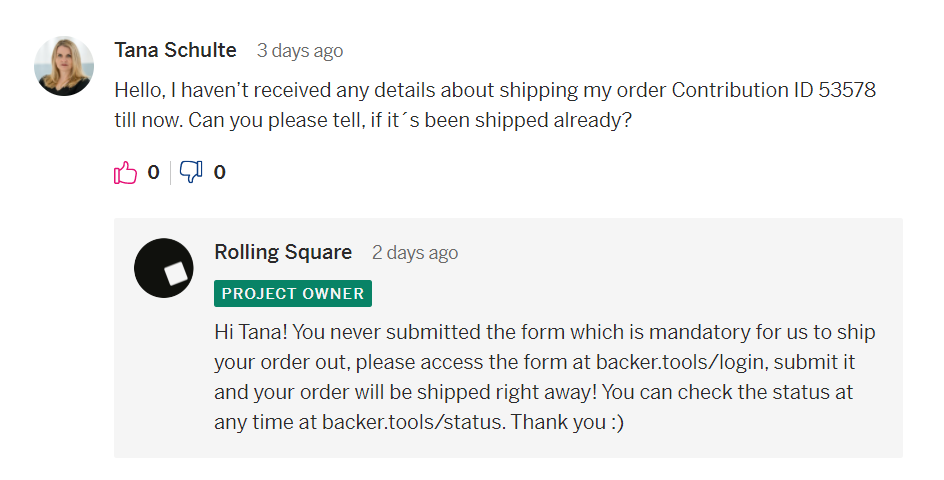 Conclusion and Public Opinion
To sum up, we can say that inCharge X is a super portable and handy charging cable with 4 interchangeable ends to charge all your devices on the go. A super 100 Watt charging makes the product extra powerful.
Here you can see some customer reviews on other Rolling Square products.



TIW Total Score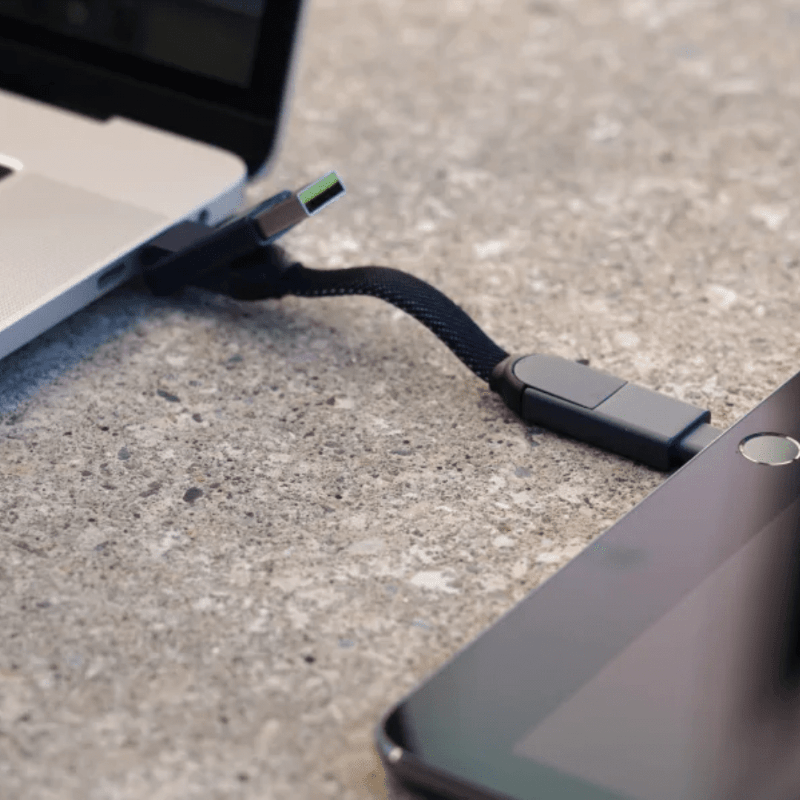 InCharge X
InCharge X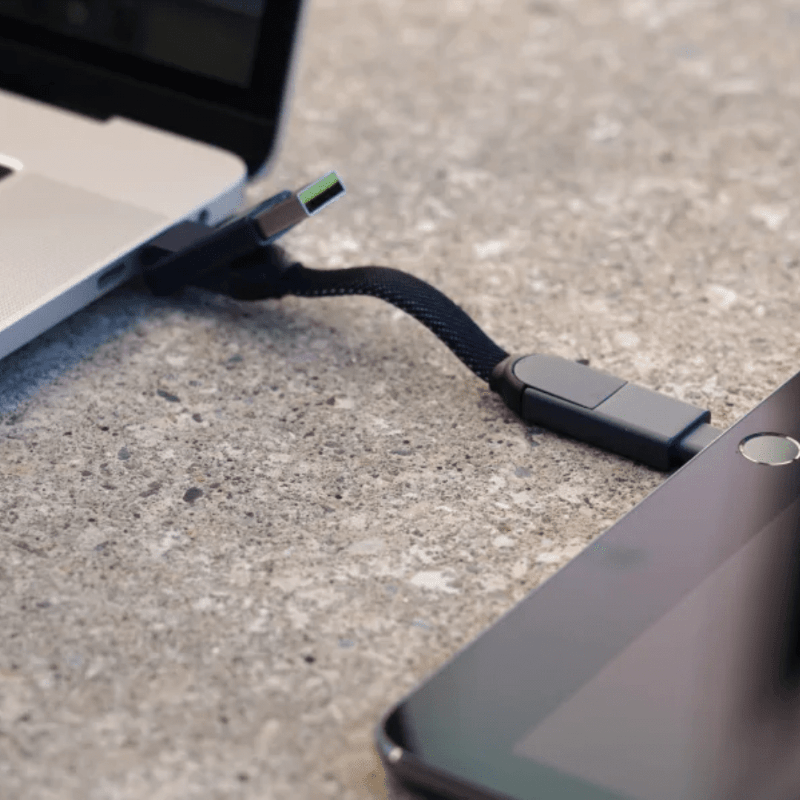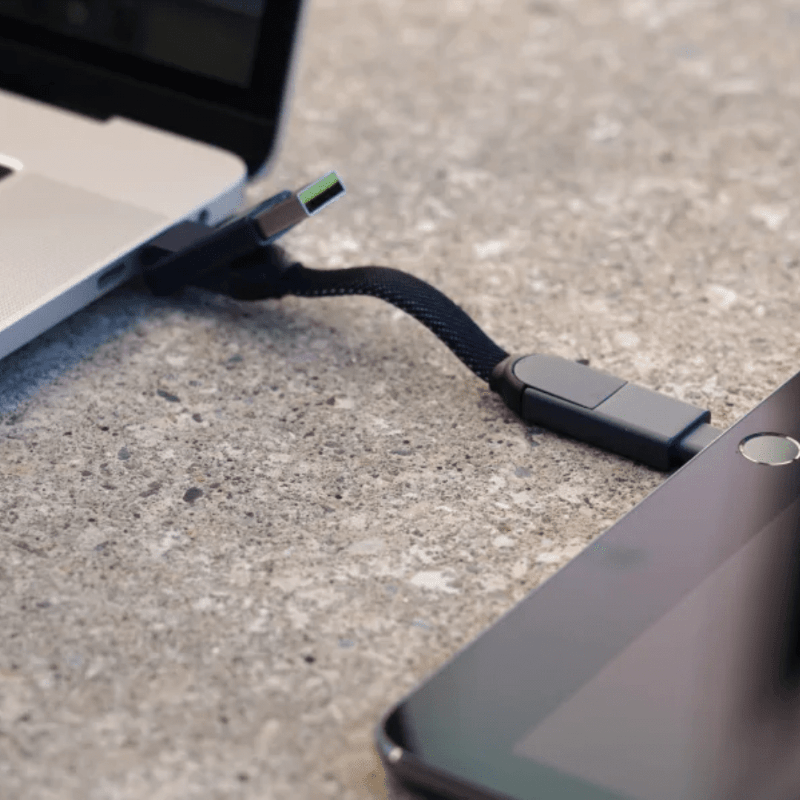 Limited time offer
d
·
: :