Product Overview
Looking for an upgrade to your urban commute? The Gocycle G4 e-bike should definitely be on your radar.
The Gocycle G4, the latest addition to the e-bike realm, sets a new standard for design, innovation, and performance. This ultra-lightweight yet durable folding e-bike harmonizes the ride comfort of a full-size bike with the versatility of a compact folding e-bike. The G4 epitomizes an urban travel companion – sleek, practical, and highly efficient.
Equipped with the all-new G4drive™ electric motor, the G4 offers smooth, quiet rides with superior torque, all encased within a compact package. This silent powerhouse motor marks a significant achievement in Gocycle's relentless research and development efforts.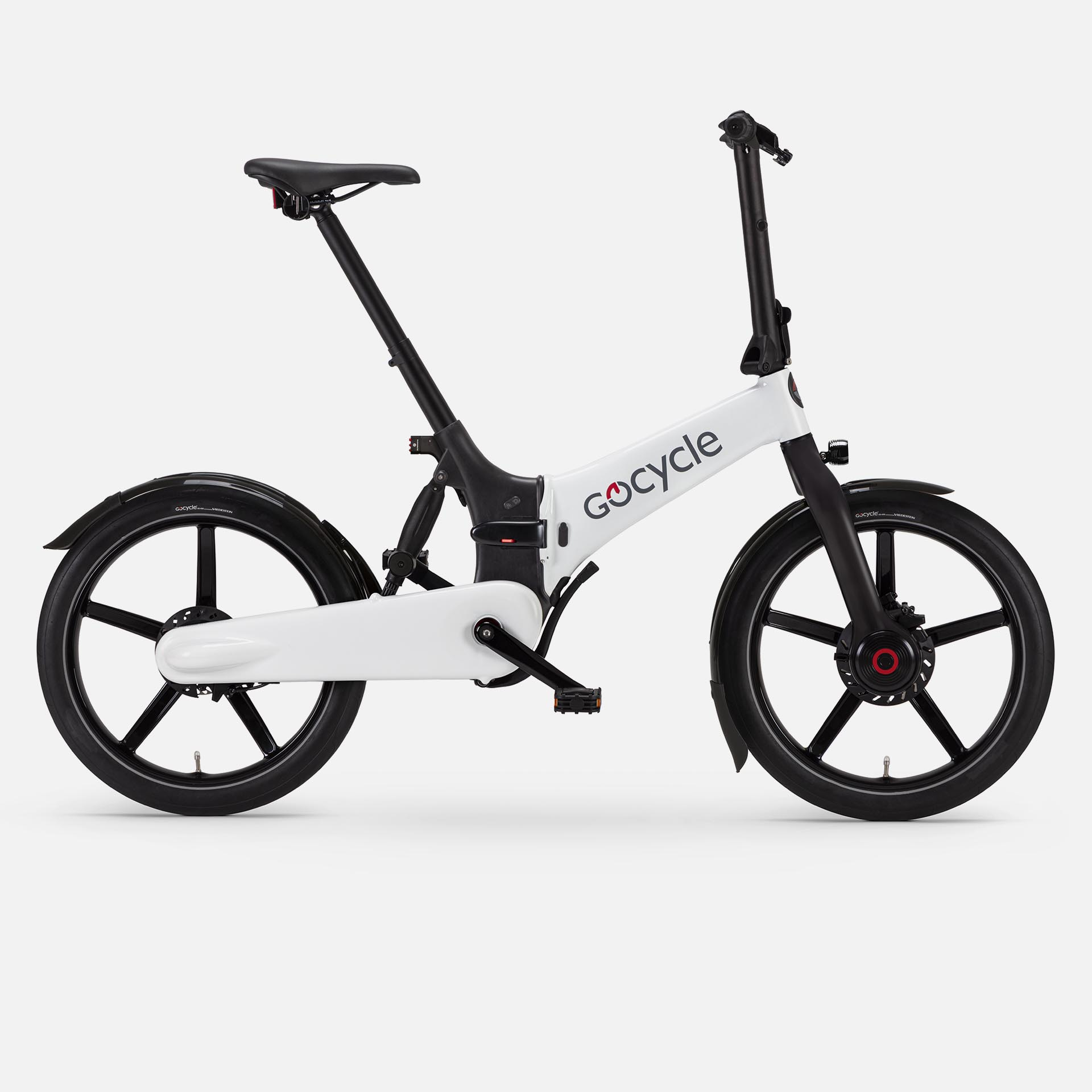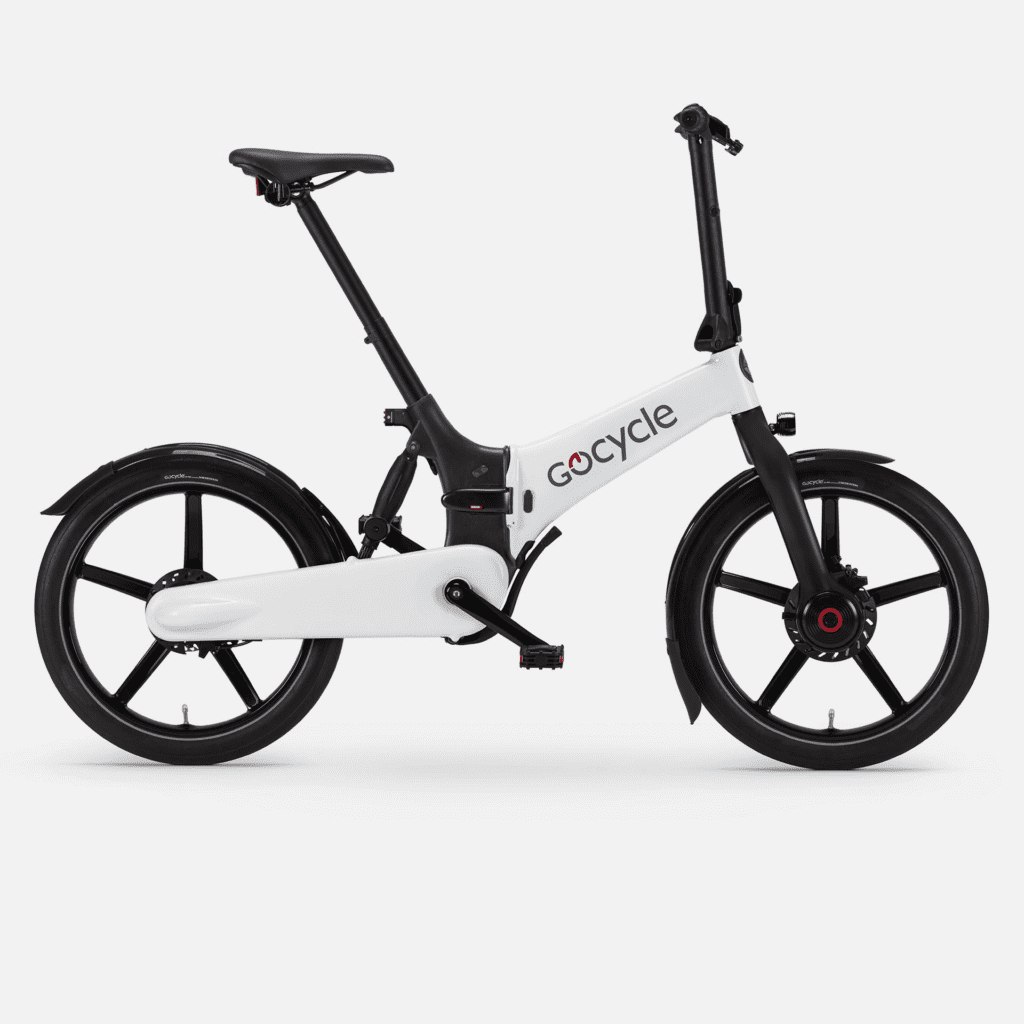 We've seen glowing customer feedback on the Gocycle G4, but what about expert opinions? Stay tuned as we delve into the in-depth analysis of this revolution in urban commuting in our comprehensive review of the Gocycle G4.
Specifications
| | |
| --- | --- |
| Motor | Gocycle proprietary front hub motor, G4drive with traction control 500 watt US / 250 watt EU continuous |
| Motor Drive Control | Pedal Torque Sensing |
| Motor Controller | Gocycle proprietary |
| Battery | Quick removable lithium ion: 8.1Ah, 36V, approx 300 Wh |
| Charging Time | 3 hours |
| Range | Up to 65km (40 miles), depending on pedal input |
| Electric Drive Speed | 20 mph / 25 kph |
| Riding Modes | City, Eco, On-Demand, Custom. Multiple, programmable through GocycleConnect® App |
| Frame Material | Hydro-formed 6061 T6 alloy front frame, matte black injection molded composite mid-frame and injection molded magnesium Cleandrive |
| PitstopWheel® | Magnesium with center hub mount |
| Shifting | Mechanical Microshift |
| Transmission | Patented Cleandrive® Shimano Nexus 3-speed |
| Gear Inches | 1st=39.1 in, 2nd=53.3 in, 3rd=72.5 in |
| Gear Development | 1st=3.1 m, 2nd=4.3 m, 3rd=5.8 m |
| Brakes | Hydraulic disk, front and rear |
| Front Motor Fork | Gocycle proprietary, single-sided, Carbon Fibre, fixed |
| Rear Suspension | Gocycle Lockshock 25mm (1 in) travel |
| Saddle | Velo Sport |
| Seat Post | 34.9 mm Aluminium |
| Pedals | Gocycle Folding Standard |
| Grips | Gocycle Sport Ergo |
| Frame Size and Fit | Universal Vgonomic |
| Minimum Saddle Height | 880mm (34.5″) |
| Approximate Weight | 17.6kg (38.8 lbs) including kickstand & including pedals |
| 17.6kg (38.8 lbs) including kickstand & pedals | 100kg (220 lbs), including clothing and luggage |
Get The Product Here!
---
Who should buy this?
On the lookout for a high-end, robust, and effortlessly foldable e-bike? Got a budget that allows a bit of a splurge? Then the Gocycle G4 might just be the high-performing ride you're after. With its suave looks, it's loaded with all the newest tech, and folding it is a snap. This model is crafted for those riders who relish a luxurious experience.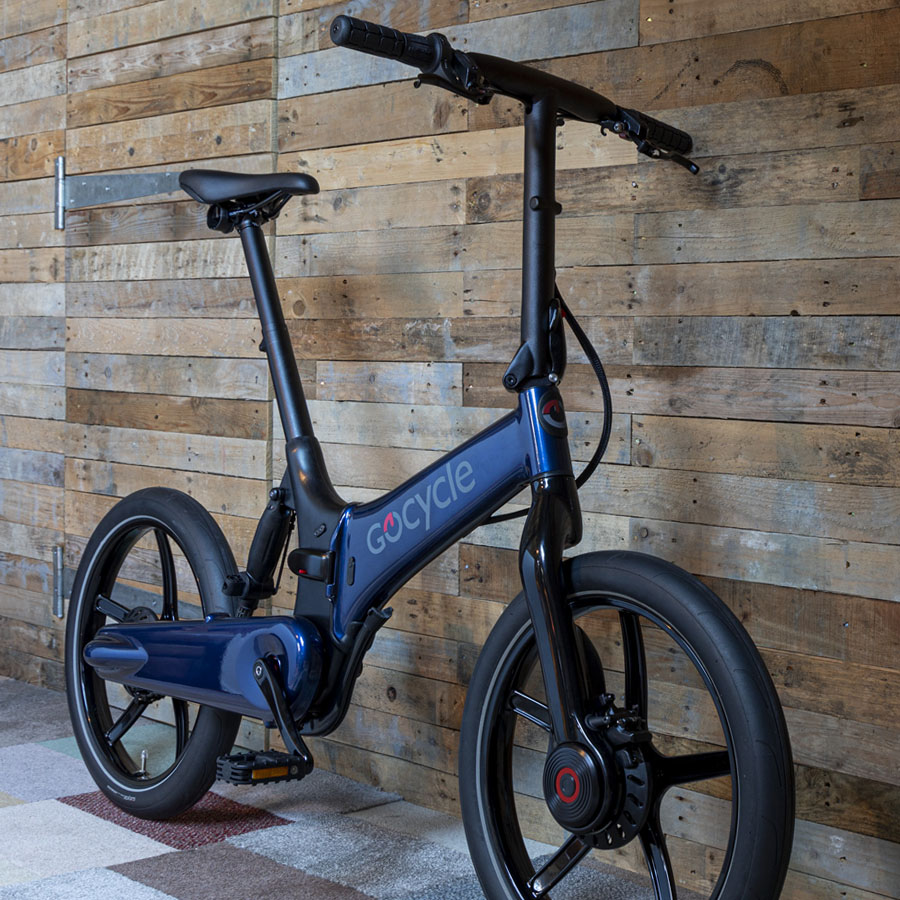 That being said, if you're after a bike brimming with suspension or a massive selection of gears, you may find yourself yearning for more. The Gocycle G4, like many folding bikes, comes with a certain set of limitations. It does a solid job in a variety of conditions, but for those extremely long rides or if you're a fan of a diverse range of gears, there are other e-bikes out there that might better satisfy your needs.
Take note of the weight too. Weighing in at 17.6 kg, this isn't exactly a featherweight in the e-bike realm. However, this e-bike was built with urban riders and daily commuters in mind, striking a balance with its compact, easy-to-fold design. So you can stow this e-bike away in even the smallest of corners thanks to its compact folding construction.
Tech enthusiasts, brace yourselves for the advanced features and upgrades this latest model sports. The Gocycle G4 comes equipped with a brand-new G4 drive electric motor, delivering better performance and a more thrilling ride.
---
What are the experts saying?
Overall
Gocycle G4 is a folding electric bike that features a thoughtful design and quality components. Driven by the new G4drive motor, the bike performs robustly, while a companion app brings a host of customization possibilities to the table. While it comes with a higher price tag, regular riders might find the investment justified.
The bike has been praised for its ability to tackle various terrains and has been recognized for its folding mechanism and reliable handling. However, considering its cost, there are areas where it could do better technologically. There are suggestions for the inclusion of features like a display and a mode selector on the handlebars for added convenience.
Motor
Slipping into the hub of the G4's front wheel is a G4drive 250-watt motor, a nifty piece of engineering that opts to pull the bike ahead instead of the more traditional push, a little detail we picked up from NotebookCheck. You'll find it easy to reach 25 km/h, which is the legal limit beyond which e-bike motors in Europe can't assist. To ramp up your rides, there's a small red boost button fitted to the left handlebar, unboxing extra power for a mightier pull.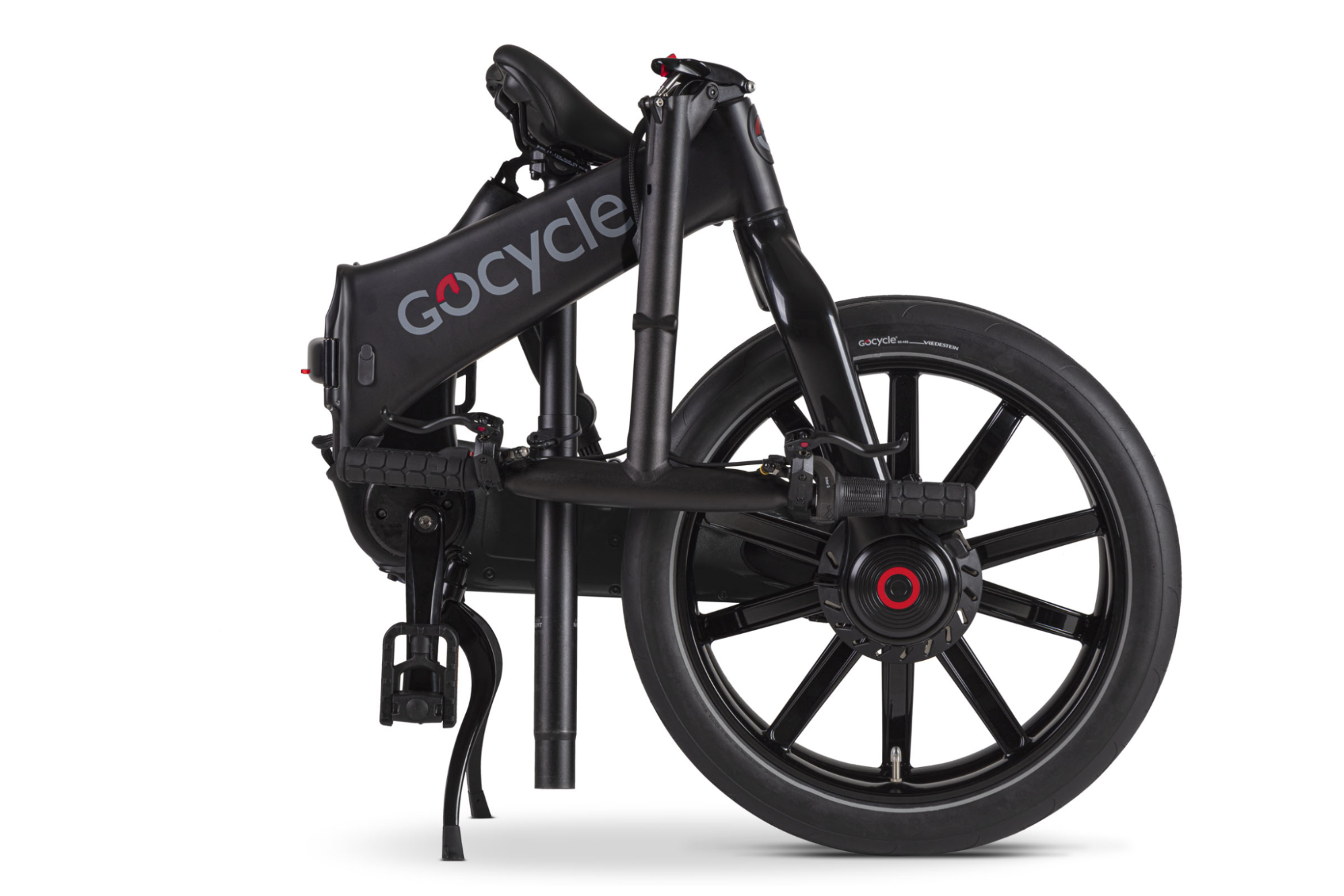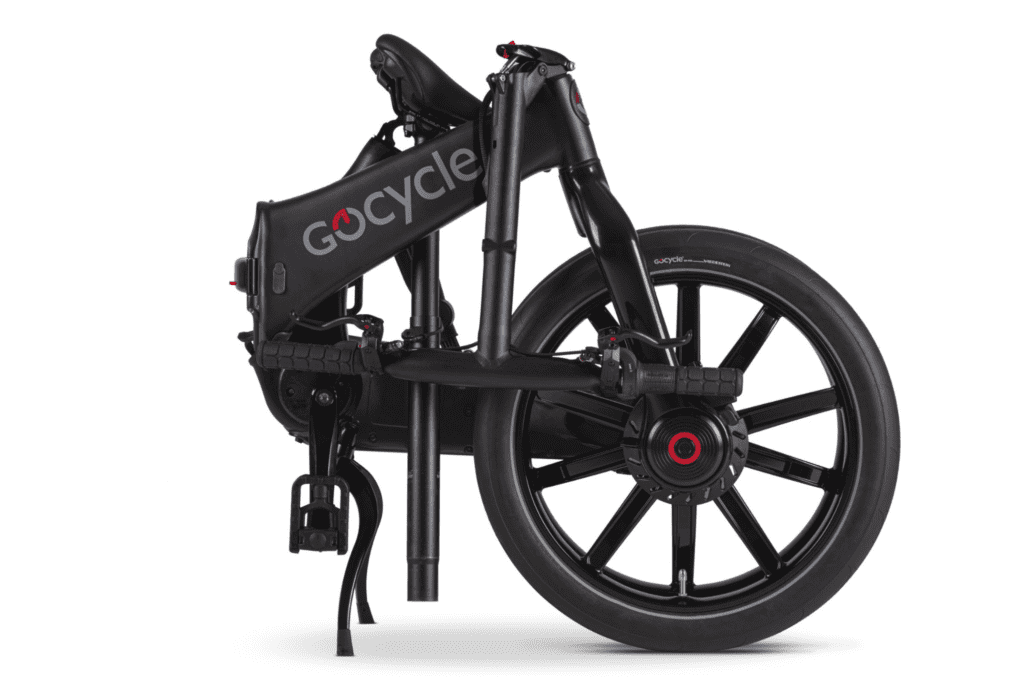 According to TechRadar's experience, the G4's journey is nothing short of delightful, even on roads less traveled. The motor dishes out power with precision, almost like traction control, a feature you'll appreciate when you decide to blaze a trail across a patch of muddy grass. Diversifying the ride are three modes – City, Eco, and a custom mode, catering to riders who prefer to set their own balance between performance and battery longevity. The motor keeps itself engaged while the pedals are in motion, but when the going gets tough, a trusty red boost button stands by to inject an extra power surge.
Bringing in BikeRadar's observations, the G4's motor stages a quick acceleration, almost instantaneously. With a power output ranging from an equivalent of 20Nm up to about 70Nm, it beats out many other e-bikes in the market.
Battery and Range
Housed inside the mid-frame of the Gocycle G4 is a 36V, 8.1Ah battery, which equates to an energy content of 291.6Wh, as per the data from electricbikereport.com. This cleverly integrated design feature ensures a balanced weight distribution, contributing to the bike's smooth handling. Charging this battery is simple and user-friendly, as indicated by TechRadar; it can be charged both on and off the bike, requiring just unclipping and removal from the frame's recess.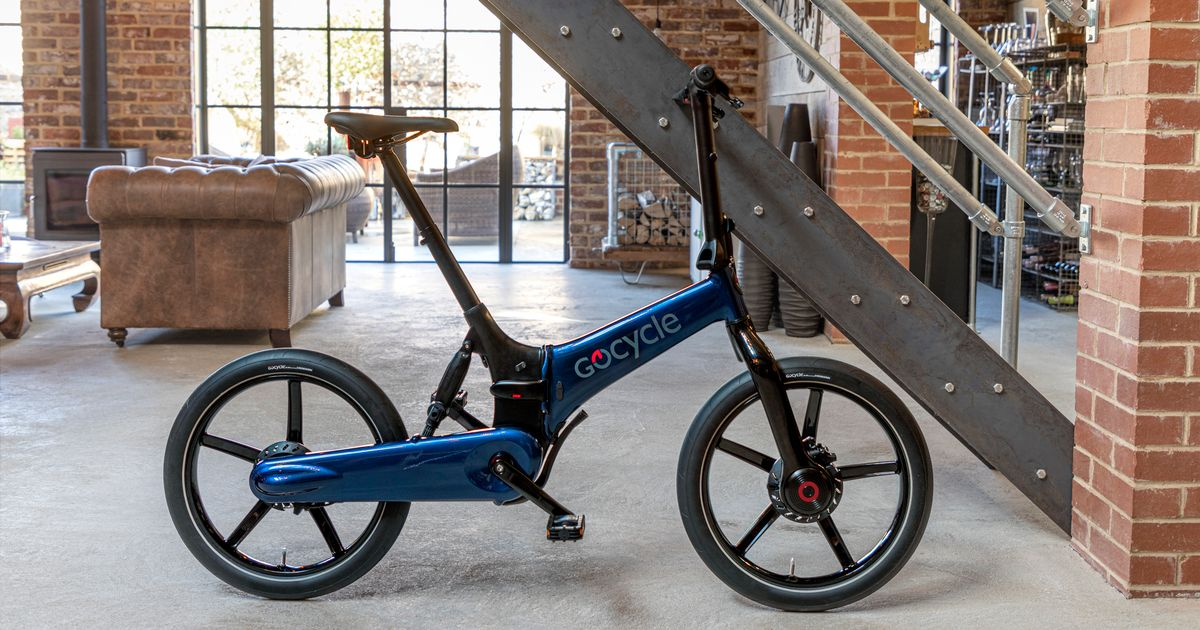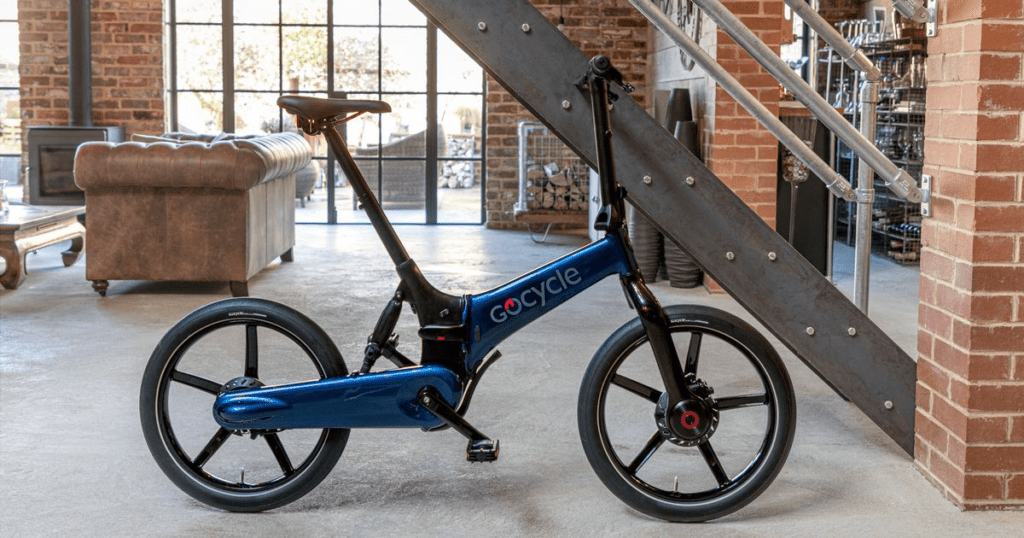 As for range, the Gocycle G4 impresses with its considerable distance capabilities. Electric Bike Report's rigorous tests demonstrate that the G4 can cover up to 32.7 miles in Eco mode and 21.81 miles in City+ mode on a single charge. NotebookCheck corroborates this, stating that under demanding conditions, the G4 can manage between 31 to 37 miles (50 to 60 km) realistically.
A minor drawback is the battery level display, which only shows increments of 20%, which might make it a little challenging to estimate the remaining range precisely. However, the G4 compensates for this with its rapid charging feature – a full battery recharge takes approximately three hours, as highlighted by both NotebookCheck and T3, ensuring the e-bike is quickly ready for the next ride.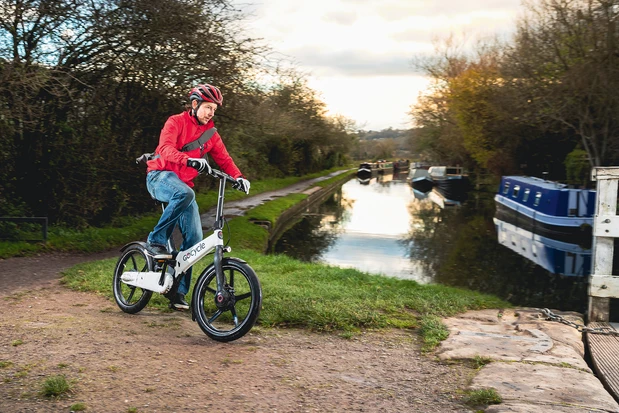 Brakes
Sliding seamlessly into the Gocycle G4's design, the proprietary hydraulic disc brakes prove a robust addition, exhibiting standout performance. Electric Bike Report put them to the test, launching from 20 mph into a series of five full-power halts. The results? An average stopping distance of a mere 12 feet 5 inches, handily beating the wider average of 15 feet 8 inches.
This superior stopping prowess, neatly tucked within the G4's minimalist design, offers a critical advantage in the bike's native urban environments, where swiftly dodging vehicles and pedestrians is part of the daily ride. The brake discs are concealed, maintaining the bike's clean lines and preventing any snagging or soiling issues.
Overall, the G4's impressive braking performance, integrated into its streamlined design, elevates both safety and convenience. Amid the hustle and bustle, the Gocycle G4 confidently declares: stopping is as important as going.
Design and Ride Comfort
The GoCycle G4, an e-bike with a distinction, has set new design standards with its harmonious blend of style and functionality. The real charm of the G4 lies in its foldable design, a feature that clearly positions it as a user-centric machine. It unfolds at a central hinge, bringing the bike into existence. Gocycle's effective use of lighter materials has managed to strip the model's weight by a kilogram, paving the way for a more effortless, glide-like ride.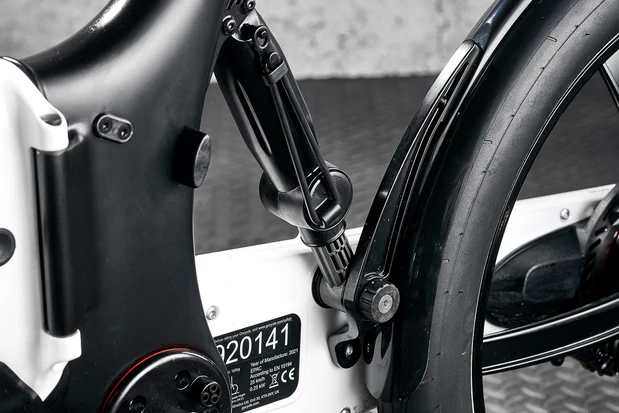 Despite its compact size, the G4 ensures a comfortable ride for individuals of all sizes, owing to its long seatpost. Although its MotoGP-inspired semi-slick tires may be a little susceptible to flats, their impressive handling and easy repairability more than compensate for this minor shortcoming. The G4 takes user convenience to the next level with its ability to transform from a compact, folded unit to a road-ready e-bike in less than a minute.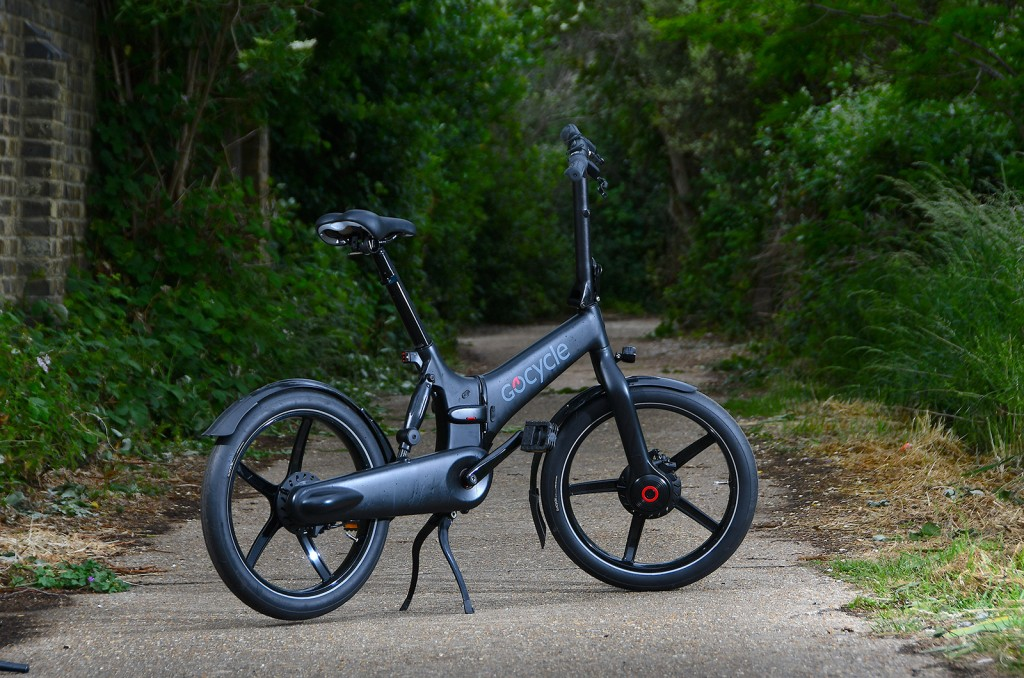 Application
The GoCycle G4 electric bike stands out due to its companion app, which enables a highly personalized user experience (bikeradar.com). The app offers several tuning options, displaying comprehensive information about average power output from both the user and bike and environmental savings from riding an e-bike instead of driving. The bike's performance can be tweaked via the app, letting riders adjust motor assistance levels in relation to pedal effort, a feature that enhances the ride experience and makes it customizable to individual preferences (notebookcheck.net).
However, the bike lacks built-in controls to adjust assist levels during the ride, which could be inconvenient since any changes would require using the smartphone app. Additionally, the app has scope for improvement and is currently only partly localized for non-English-speaking regions. Despite these limitations, the app's features significantly increase the overall user experience, further establishing the GoCycle G4's innovative and user-focused design philosophy.
Get The Product Here!
---
What are the customers saying?
Based on 1,978 reviews on TrustPilot, the Gocycle G4 has an excellent rating of 4.5 stars. This indicates that the majority of users are generally satisfied with their purchase.
Many customers appreciate the bike's superior design and quality, with several users describing it as a "future of commuting" and "beautifully engineered". The bike's foldability, speed, and handling have been particularly noted, along with the powerful motor and excellent assistance it provides. Customers also commended the bike's lightweight, which makes it suitable for a range of scenarios, including commuting and leisure riding.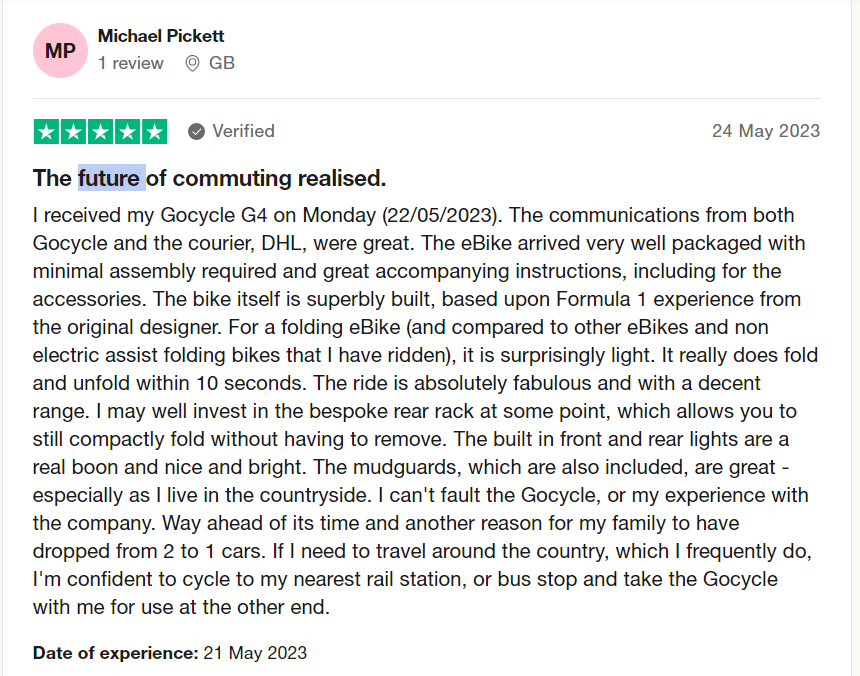 While the Gocycle G4 has been lauded for its functionality and performance, some areas of improvement have been identified by users. A number of customers found the companion app to be somewhat challenging to navigate and less intuitive than anticipated. Alongside this, certain customers noted the need for enhancements in the bike's specifications to meet their individual needs or to improve the overall user experience. These feedback points, although few and far between, illustrate areas that could be addressed to elevate the Gocycle G4 experience further.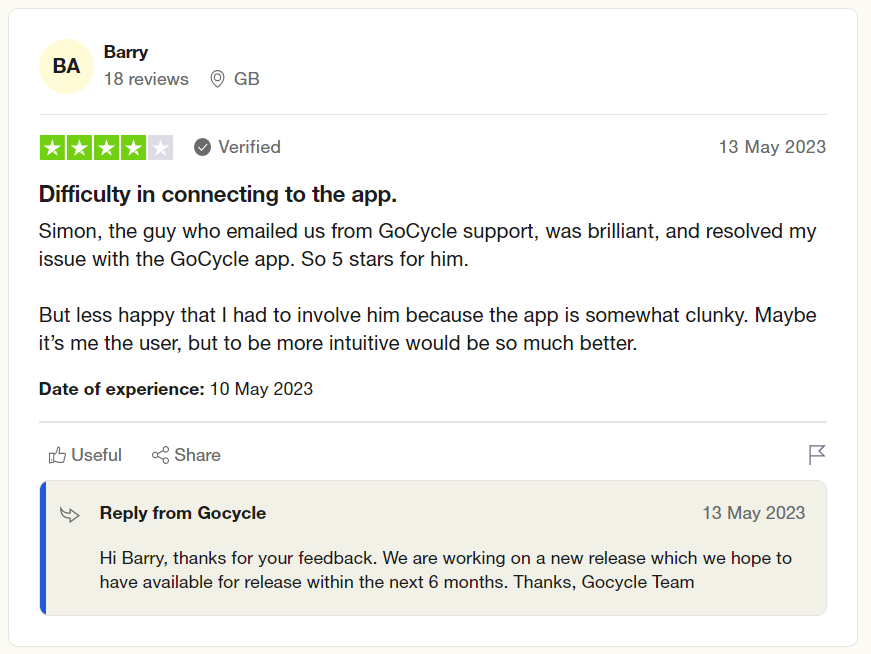 Even when customers encountered difficulties, they were quick to point out the prompt and helpful response from the Gocycle support team. Issues raised by customers were often addressed in a timely manner, with Gocycle promising to improve their product based on the feedback received.
Shipping
The Gocycle G4 is available at a price of €3,799.00, including VAT. Customers also have the option to spread their payments using the 'Slice it' feature, applicable in the UK and US. This service offers 0% APR, allowing customers to acquire the e-bike without any financial burden upfront.
Typically, the Gocycle G4 ships within 2-3 days. Nonetheless, the exact delivery time might vary depending on your location. The transactions are carried out securely with strong customer authentication, and the company accepts all popular debit and credit cards.
The Gocycle G4 comes with a Money Back Guarantee, allowing customers to cancel within 14 days if they are not completely satisfied with the product, ensuring that all their money will be refunded.
Conclusion
The Gocycle G4 e-bike is an outstanding urban commuting solution, blending state-of-the-art design, innovation, and performance. Its impressive blend of compact foldability, powerful G4drive motor, and remarkable ride comfort make it a worthy splurge for those seeking a top-tier e-bike. While it may not suit the needs of every rider, particularly in terms of weight and range of gear, it is ideally crafted for city riders valuing style, performance, and convenience. Those seeking a blend of urban charm and technical prowess should definitely consider this excellent investment for an elevated riding experience.
Get The Product Here!