Product Overview
Ready to redefine your mountain biking experience? The Turbo Levo Comp Alloy is here to do just that.
The Turbo Levo Comp Alloy, an e-MTB marvel, sets a new benchmark in power, range, and quality. This e-MTB is the culmination of a 40-year obsession with creating the world's best mountain biking experience. Building on its predecessors' legacy, the Turbo Levo Comp Alloy takes e-MTB performance to another level, promising an unparalleled riding experience that combines power and range in an all-new M5 alloy chassis.
Outfitted with the Turbo Full Power 2.2 motor, Turbo Connect Unit (TCU), a substantial 700Wh battery, and the SRAM's extensive GX Eagle 12-speed drivetrain, this e-MTB amplifies your efforts to deliver up to four times your power for up to five hours of trail time. This powerhouse will change how you perceive range, speed, and terrain limitations.
Eager to ride farther and explore more than ever before? We've collected all the crucial reviews and user ratings online to give you a comprehensive overview of this e-MTB. Stay tuned for the full review.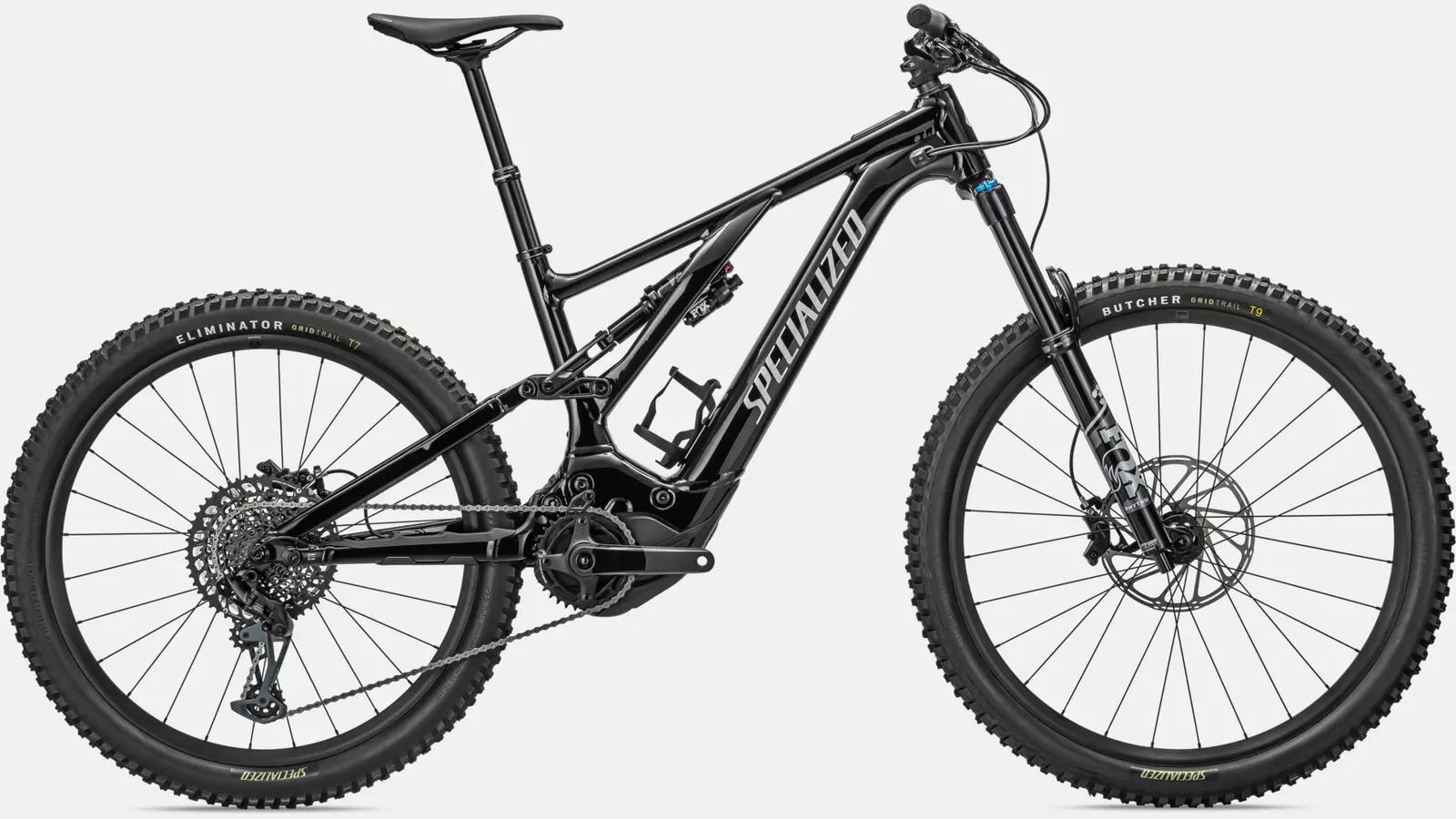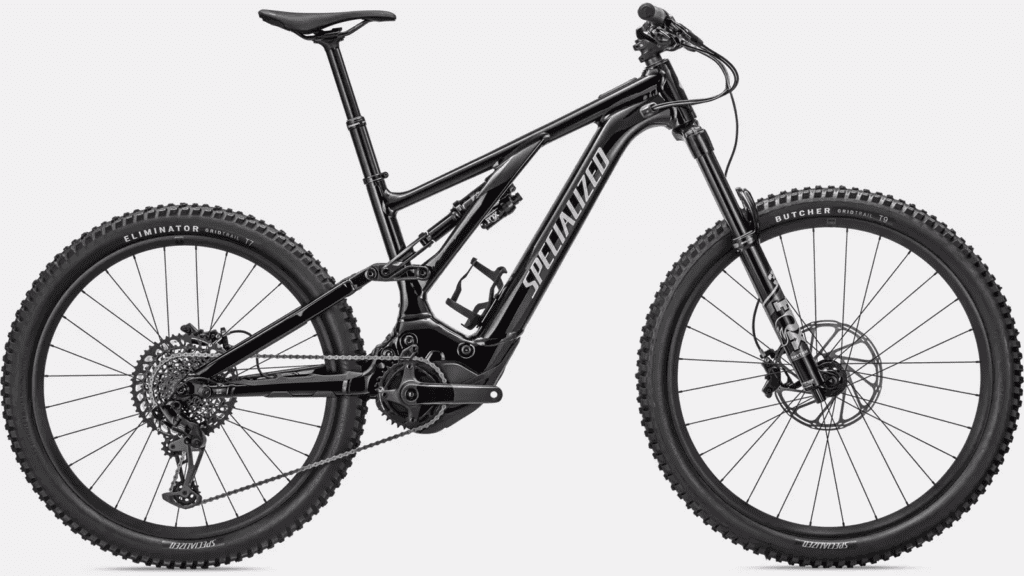 Specifications
| | |
| --- | --- |
| Motor | Specialized Turbo Full Power System 2.2 Motor |
| UI/Remote | Specialized TCU, 10-LED State of charge, 3-LED Ride Mode display, ANT+/Bluetooth®, w/Handlebar remote |
| Charger | Custom charger, 42V4A w/ Rosenberger plug, 100-240V |
| Battery | Specialized M3-700, Integrated battery, 700Wh |
| Wiring harness | Custom Specialized wiring harness |
| Rear Shock | S1: FOX DPS Performance Series, 3-position lever, rebound adjust, 52.5x210mm, S2-S6: FOX FLOAT X Performance, LSR, 2-position lever, 55x210mm |
| Front Brake | SRAM Code R, 4-piston caliper, hydraulic disc, S1-S3: 200mm, S4-S6: 220mm |
| Stem | Alloy Trail Stem, 35mm bar bore |
| Handlebars | Alloy, 35mm diameter, 780mm width, 8-degree backsweep, 6-degree upsweep |
| Tape | Specialized Trail Grips |
| Saddle | Bridge Comp, Hollow Cr-mo rails, 155/143mm |
| SeatPost | X-Fusion Manic, infinite adjustable, two-bolt head, bottom mount cable routing, remote SLR LE lever, 34.9, S1: 100mm, S2: 125mm, S3: 150mm, S4/S5: 175mm, S6: 190mm |
| Rear Derailleur | SRAM GX Eagle, 12-speed |
| Shift Levers | SRAM GX, trigger, 12-speed |
| Cassette | Sram XG-1275, 12-speed, 10-52t |
| Chain | SRAM NX Eagle, 12-speed |
| Crankset | Praxis forged M30, custom offset, 160mm |
| Chainrings | SRAM X-Sync Eagle, 104 BCD, 32T, steel |
| Rims | Specialized 29, hookless alloy, 30mm inner width, tubeless ready |
| Front Hub | Alloy, sealed cartridge bearings, 15x110mm thru-axle, 28h |
| Spoke | DT Swiss Industry |
| Inner Tubes | Standard, Presta Valve |
| Rear Hub | Alloy, sealed cartridge bearings, 148mmx12mm thru-axle, 28h |
| Front Tire | Butcher, GRID TRAIL casing, GRIPTON® T9 compound, 2Bliss Ready, 29×2.6″ |
| Rear Tire | Eliminator, GRID TRAIL casing, GRIPTON® T7 compound, 2Bliss Ready, 27.5×2.6″ |
| Seat Binder | Alloy, 38.6mm |
| Frame | Specialized M5 premium alloy, headset adjust, BB height adjust, S-Sizing, internal cable routing, 150mm travel, 148mm spacing |
| Fork | Fox Rhythm 36, S1: 150mm travel, S2-S6: 160mm travel |
Get The Product Here!
---
Who should buy this (pulling strengths and weaknesses of the product)
If you're seeking a powerful, versatile, and well-designed e-MTB that isn't restricted by riding styles or disciplines, the Specialized Turbo Levo Comp might just be the ride you're after. With its robust design backed by Specialized's years of experience, a compelling in-house electric motor, and the supporting Mission Control app, this bike holds its own among the best electric mountain bikes on the market.
Despite its all-around performance, the Turbo Levo Comp is not without its drawbacks. The suspension, tires, and brakes might not meet the high standards set by some competitors, and the weighty alloy frame, while robust, may challenge those unprepared for the additional heft. But if you're willing to invest effort and perhaps some additional strength work, you'll find this bike punches well above its weight.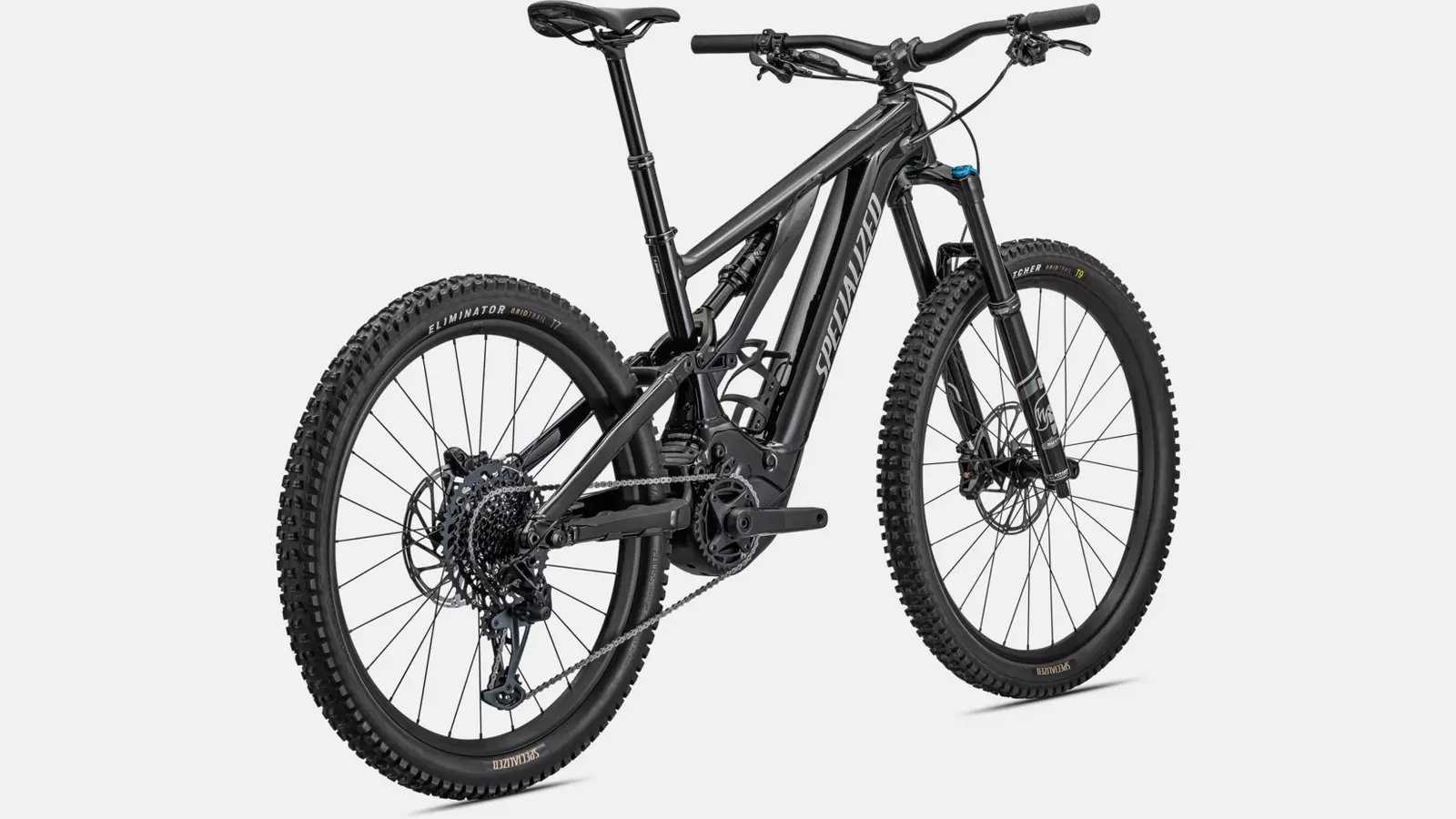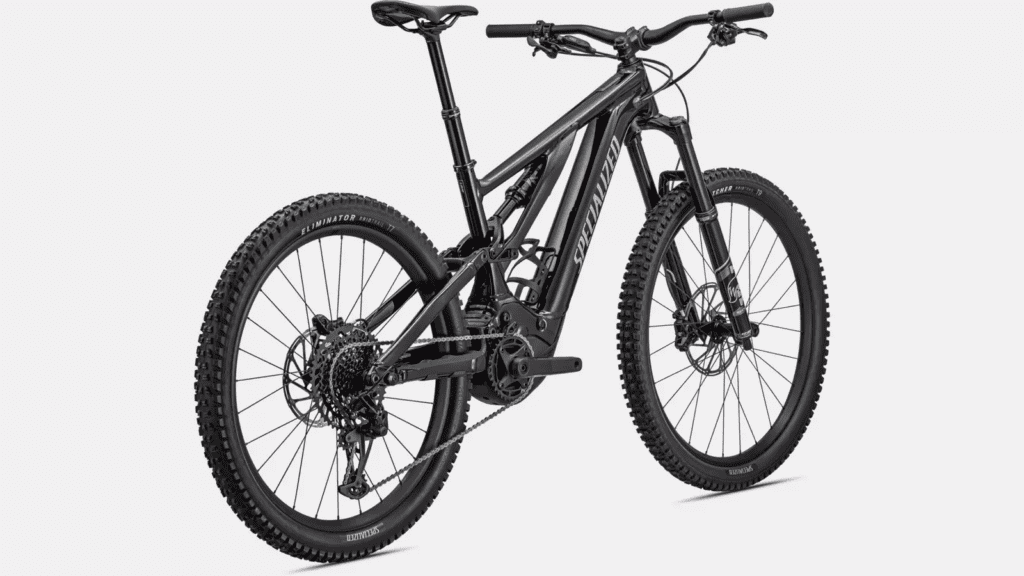 Comparatively, the carbon-framed Canyon Spectral: ON CF 8 provides lighter weight and arguably superior components, but the Turbo Levo's in-house motor is often preferred over Canyon's Shimano Steps EP8. Price-wise, the Turbo Levo Comp is a steal, offering features and performance you'd expect from top-range e-MTBs without the hefty price tag.
So, who should buy the Turbo Levo Comp? This e-MTB is an excellent companion for both beginners looking to improve their skills and expert riders seeking versatility. Tech and connectivity enthusiasts may find additional appeal in the proprietary drive system and accompanying app. In short, if you're searching for an e-MTB that is fun, powerful, and able to adapt to a variety of trail conditions and rider demands, and you're prepared to deal with minor limitations in components and extra weight, the Turbo Levo Comp merits serious consideration.
---
What are the experts saying?
Overall
The Specialized Turbo Levo Comp Alloy stands out in the e-MTB market for its robust alloy frame, exceptional motor, and advanced geometry. Praised by OutdoorGearLab as a refined and well-rounded e-bike that has managed to retain the Editor's Choice Award for four consecutive times, it's clear that the Levo Comp holds a distinguished position in the field.
However, it's important to note some of the drawbacks highlighted by experts. BikeRadar points out that the fork and shock, in conjunction with the thin-casing tires, tend to compromise control and smoothness when tackling rougher terrains. This is a sentiment echoed by eMountainBikeKings and TheGearLoop, who suggest that improvements to the tires, suspension, and brakes could elevate the ride experience further.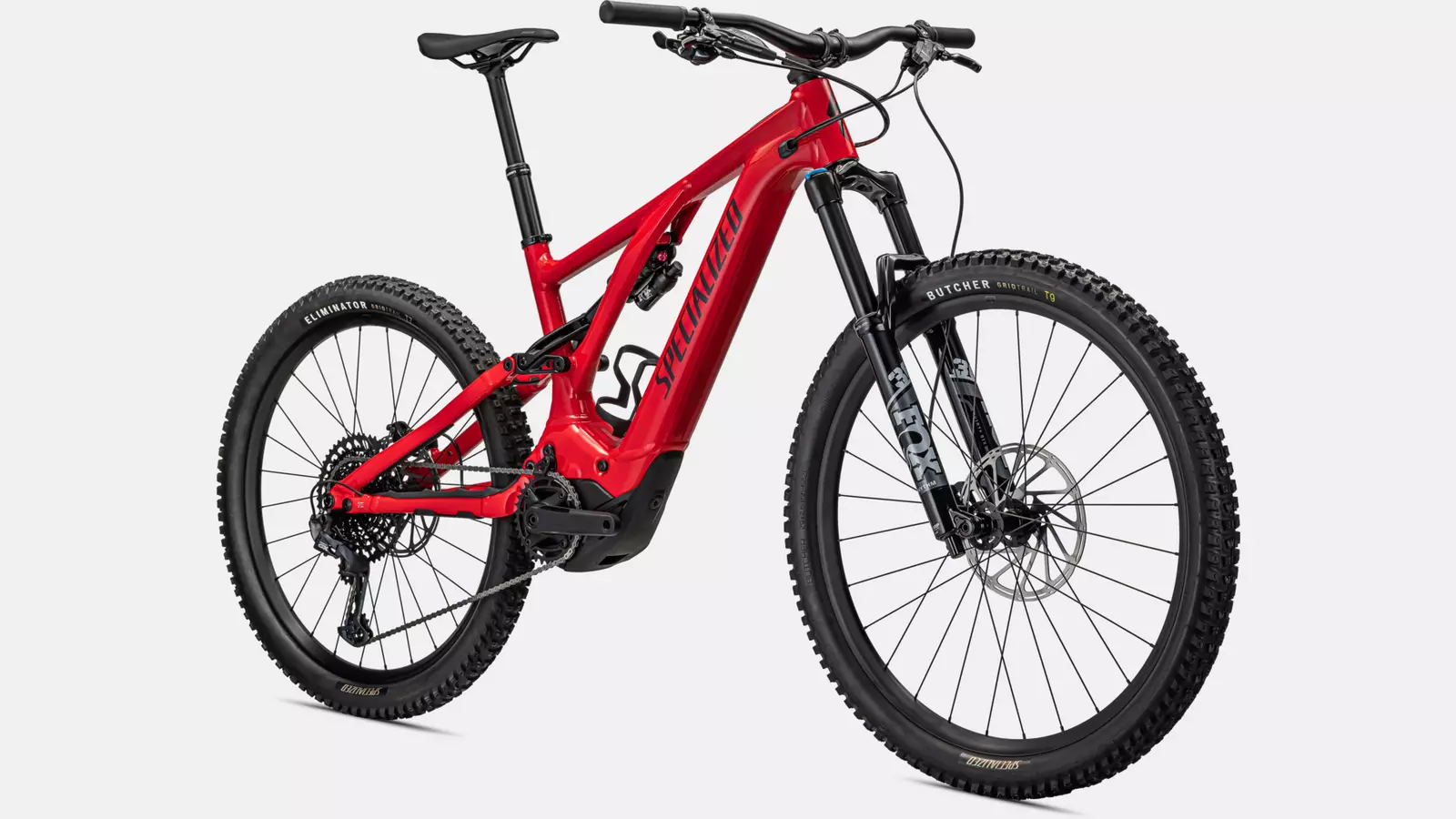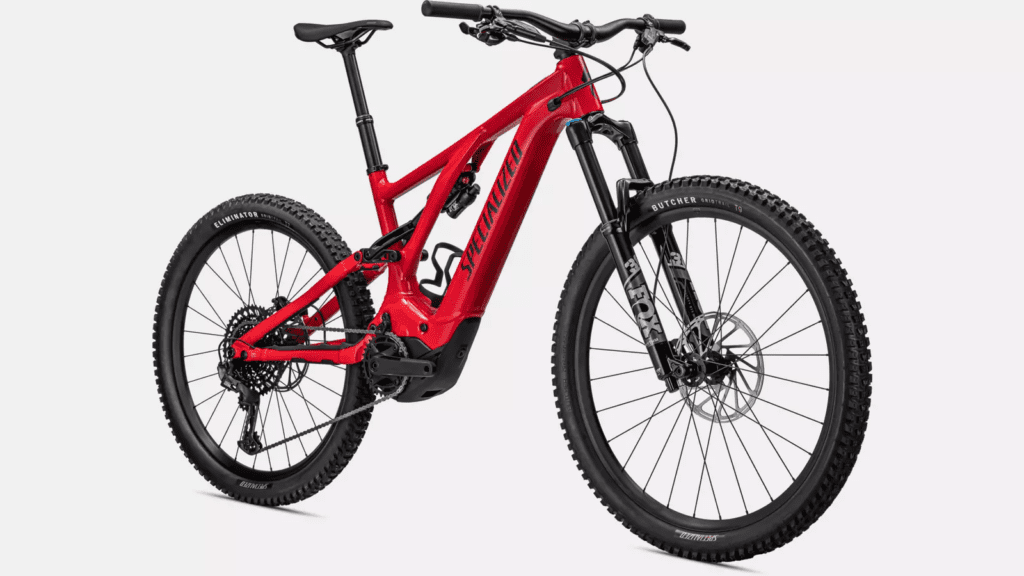 Despite these shortcomings, the Levo Comp Alloy is appreciated for its excellent overall package and harmonious integration of components. As eBike-MTB suggests, this bike manages to offer an impressive blend of touring and shredding capabilities, serving riders of various skill levels well. This versatility, paired with an appealing price point for the features offered, secures the Turbo Levo Comp Alloy as a strong contender in the e-MTB market.
So, while the Turbo Levo Comp Alloy may not be perfect, the consensus among experts seems to agree on one thing: it delivers exceptional value for its price, especially considering the top-notch features and performance it provides.
Motor and Motor Display
The Turbo Levo Comp Alloy, furnished with Specialized's Turbo Full Power System 2.2 Motor, stands out for its great performance on challenging terrains. This system provides a robust 90Nm of torque, a power output that's been described as "monster" on the trails by experts from emountainbikekings.com. Such robustness allows for tackling even the most rigorous climbs with exceptional ease and offers three levels of electrical assistance for tailoring power output according to the demands of the trail.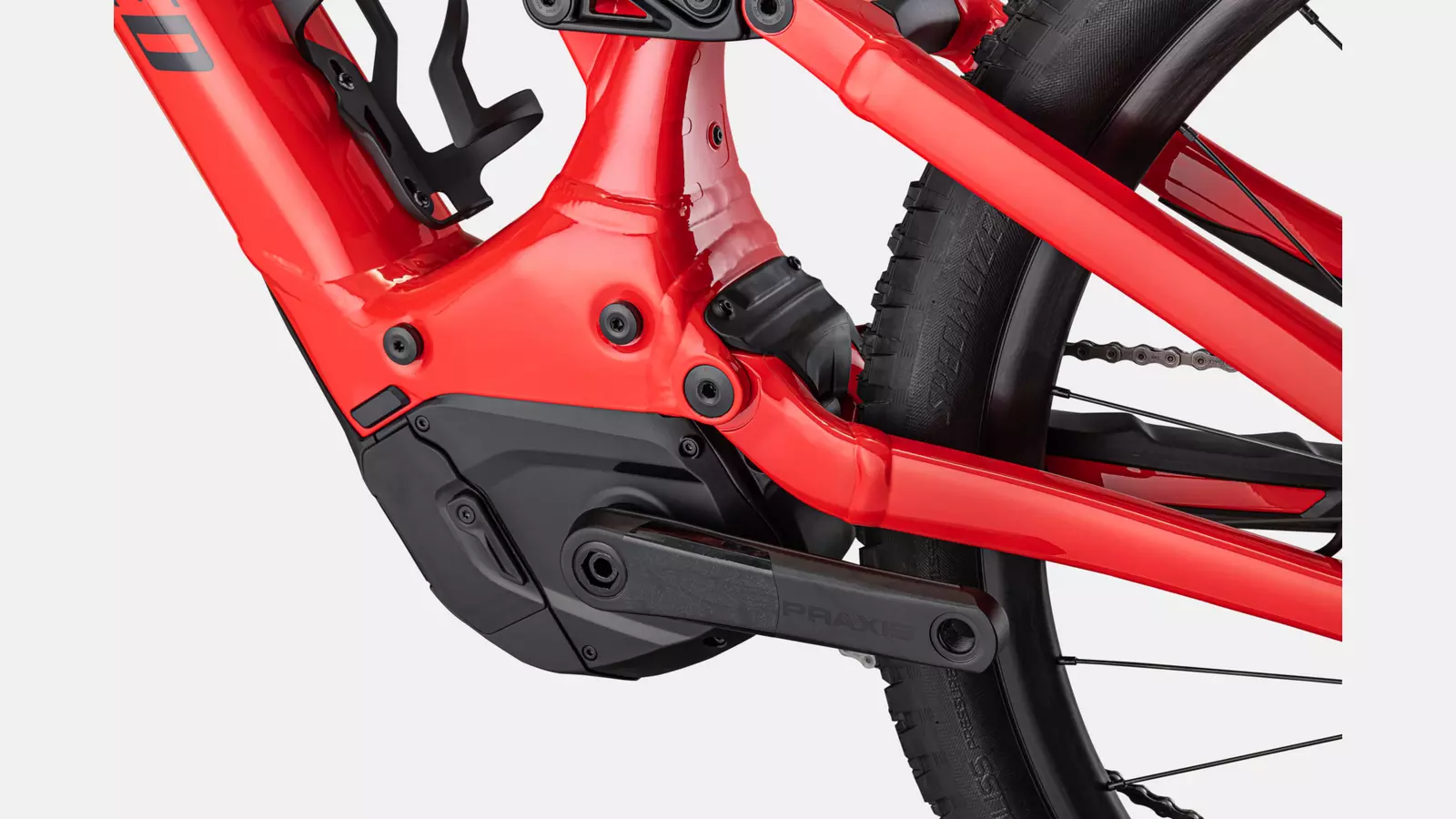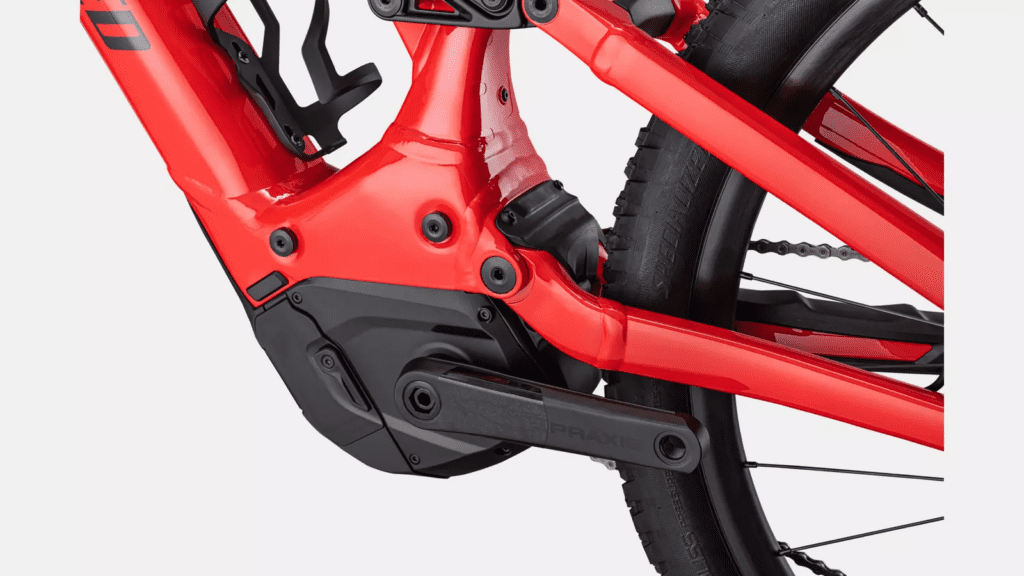 The motor, however, is not entirely flawless; one minor drawback noted by some reviewers is the slightly noticeable noise it emits during operation. But in the larger context, this is deemed an insignificant issue, given the excellent overall performance of the motor [emountainbikekings.com].
Regarding the motor display, this model doesn't have the inbuilt display available on the carbon version. However, it's not a dead-end; Specialized's Mission Control App can be used to turn your smartphone into an onboard computer, providing essential information such as accurate battery life and many other features [emountainbikekings.com].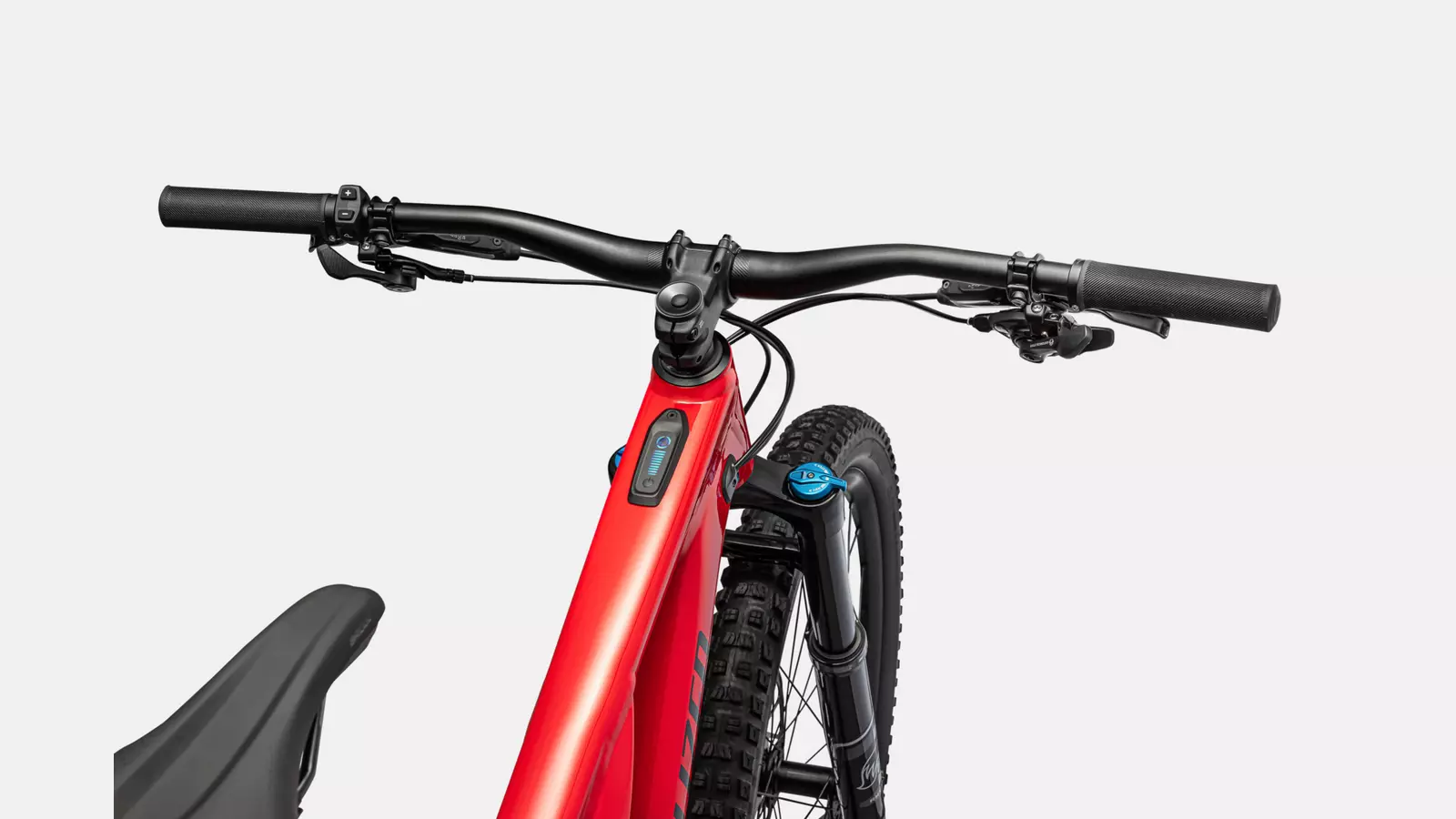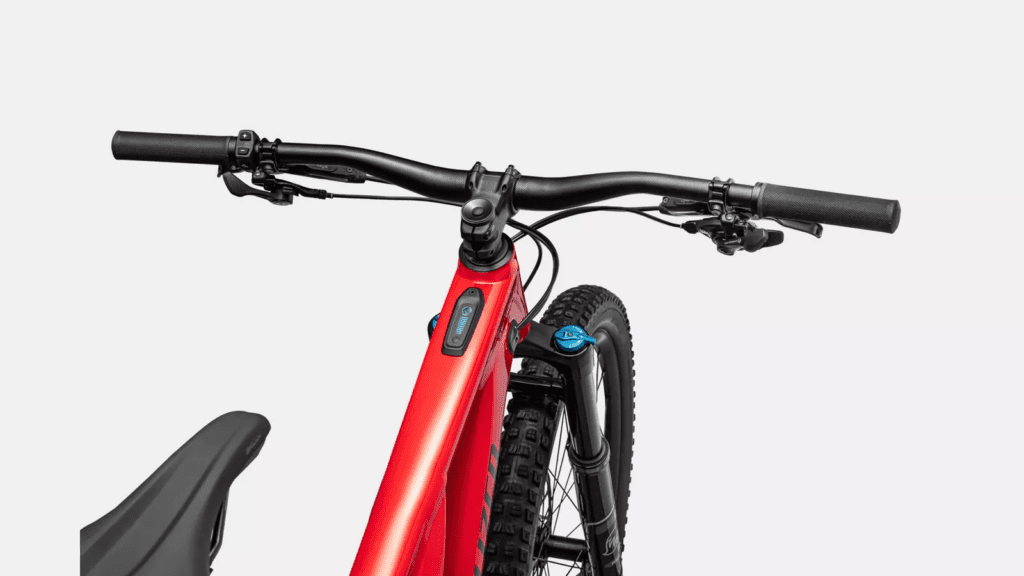 The drive system of the Turbo Levo Comp Alloy is a comprehensive package that has been specifically tailored to suit the bike. As ebike-mtb.com mentions, the 2.2 motor, in conjunction with the 700Wh Specialized M3 battery, offers a tremendous amount of power and an impressive range. Also, the integrated MasterMind TCU display on the Levo presents crucial riding data in an organized manner without looking overly crammed.
Riding experience with the Turbo Levo Comp Alloy is reported to be exciting and comfortable, even on diverse terrain [thegearloop.com]. The 2.2 motor combined with the 700Wh battery provides impressive power delivery that is both smooth and consistent, making steep climbs enjoyable [outdoorgearlab.com]. Furthermore, through the Mission Control app, assistance levels can be adjusted to personal preferences, allowing for a tailored and exhilarating experience.
Battery
The Specialized Turbo Levo Comp Alloy, equipped with a substantial 700Wh M3-700 battery, shines in terms of battery life and range. This battery size was once leading in the market, and although it's now rivaled by other manufacturers, the Turbo Levo still boasts impressive range figures [outdoorgearlab.com, bikeradar.com].
Emountainbikekings.com highlights that even with demanding rides, clever use of the bike's electrical assistance can yield substantial range. Similarly, bikeradar.com mentions that, with low assistance levels, the Turbo Levo can easily exceed 2,000m of climbing on a single charge. That said, the Levo's battery life is comparable to Bosch- and Shimano-powered bikes equipped with smaller batteries, indicating a lesser efficiency in power usage. But compared to Yamaha-driven bikes, the Turbo Levo is reported to be significantly more efficient and easier to control.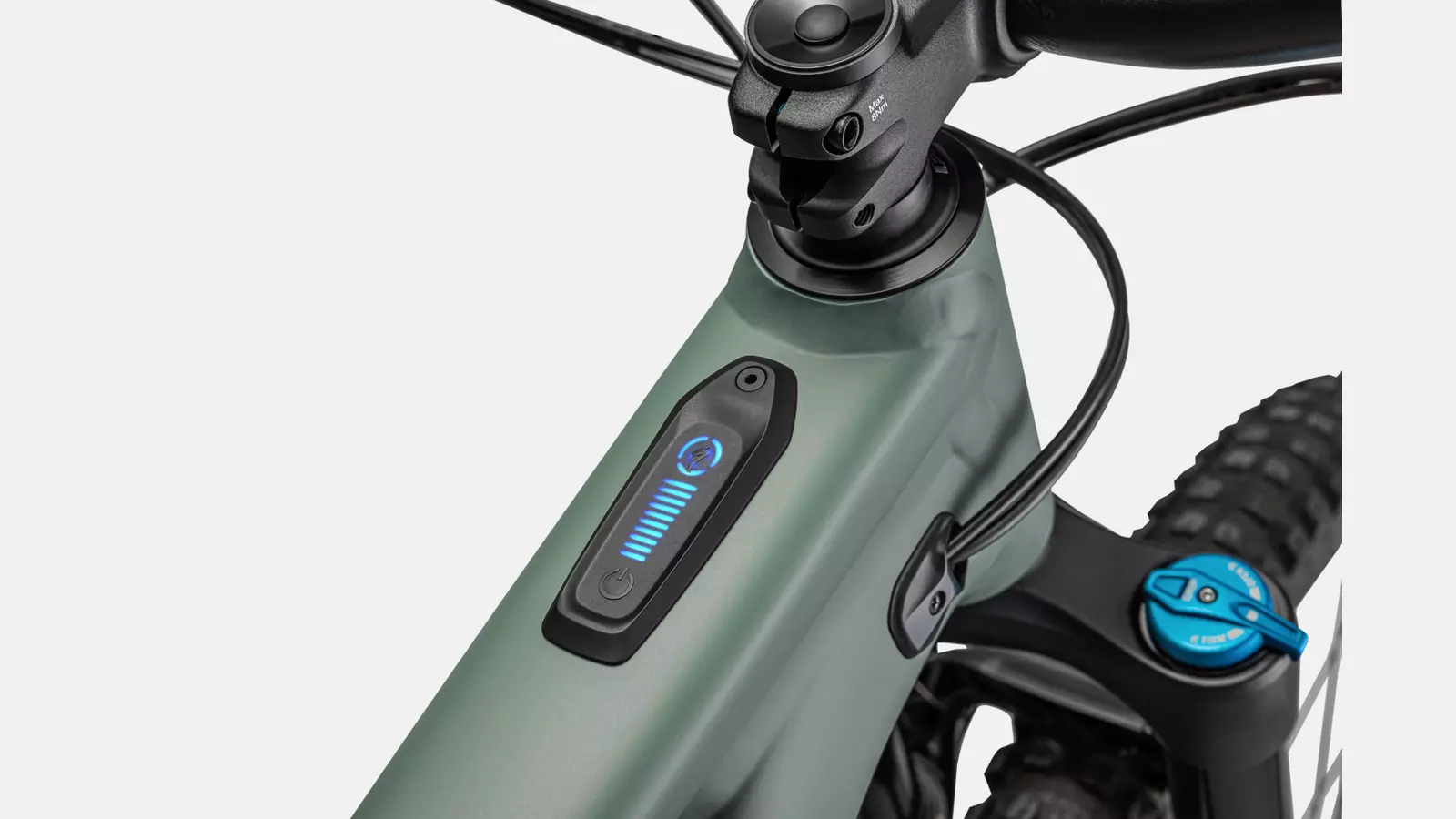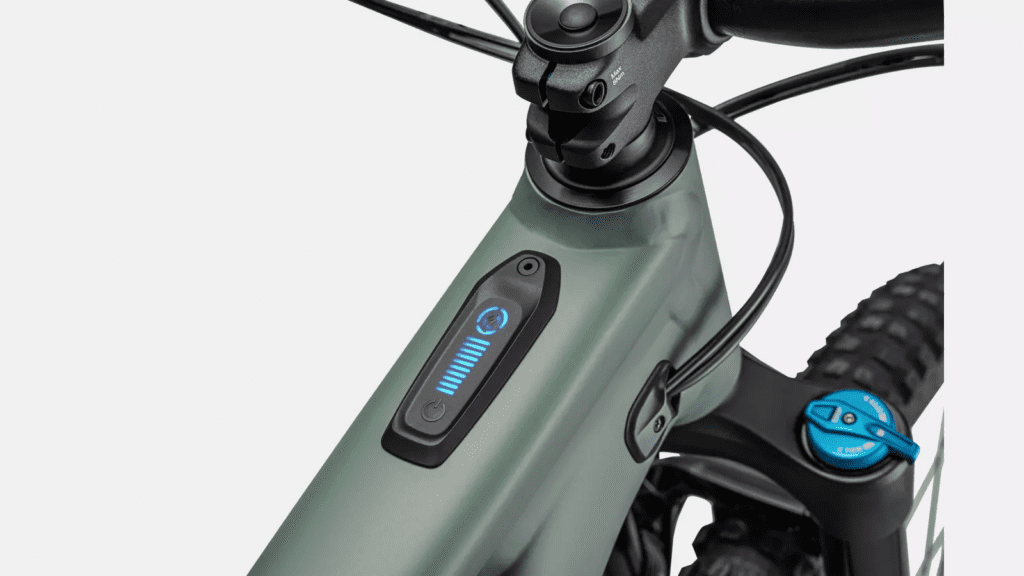 Outdoorgearlab.com further emphasizes the Turbo Levo's performance in their standardized range test and real-world trail riding tests. Despite some high-demand rides, the Levo's impressive range capabilities were affirmed, with the bike managing a 33.14-mile ride with a 5,341 feet elevation gain. Moreover, the Specialized Mission Control App, offering control over power output levels and customization features, can significantly optimize the bike's range.
However, for those planning to ride over 40 miles, outdoorgearlab.com suggests carrying an additional battery, given the bike's inability to accommodate this range on a single charge. Although this doesn't detract from the Turbo Levo's performance, riders aiming for lengthy rides should prepare accordingly.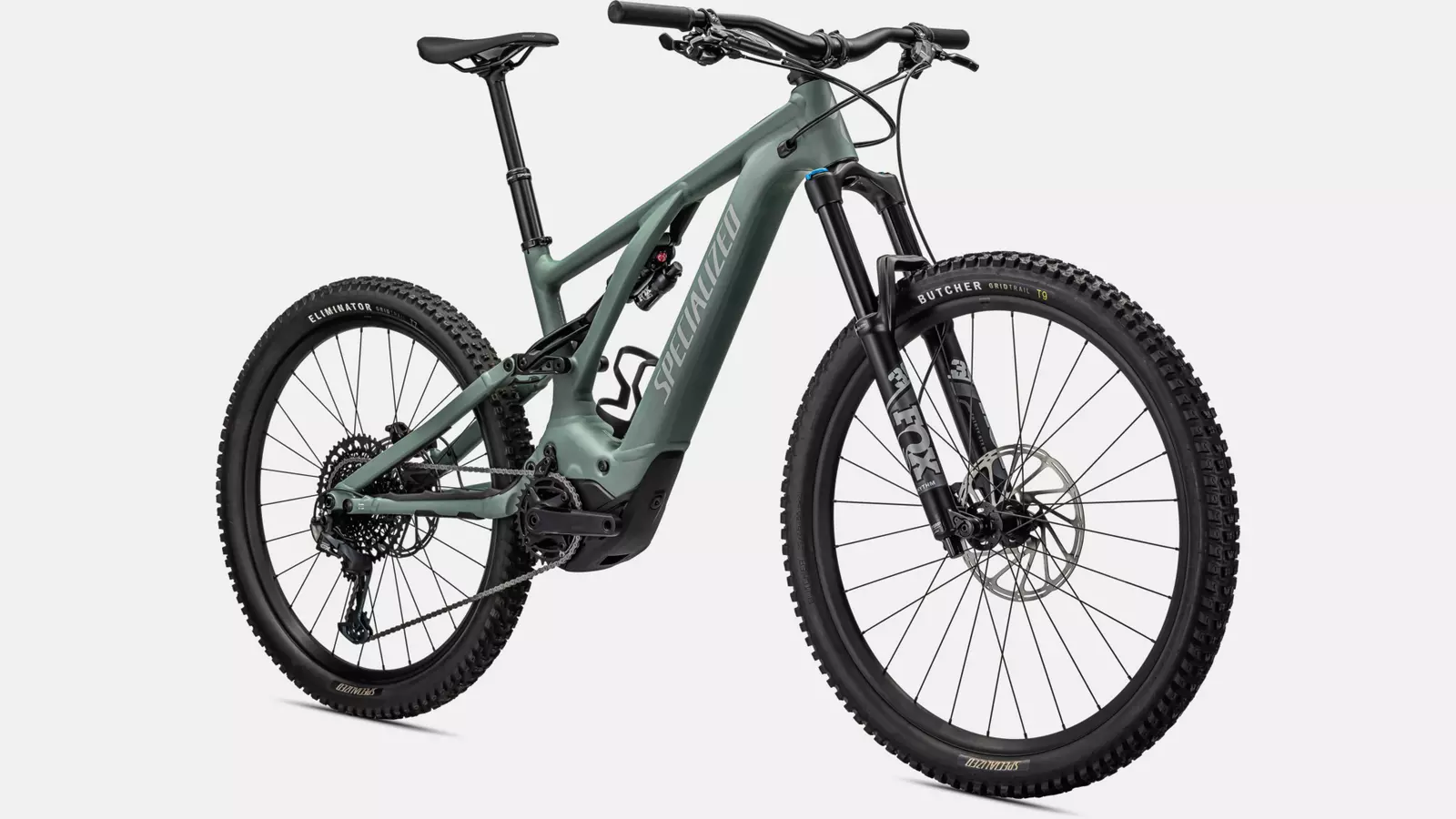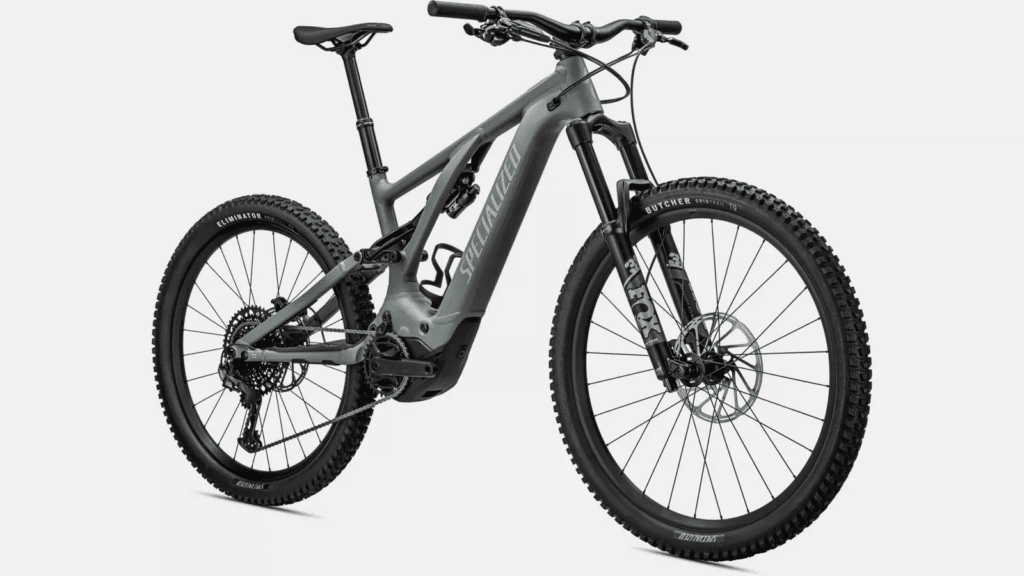 All these accounts affirm that the Turbo Levo Comp Alloy stands out for its battery performance, range capabilities, and intelligent power management, even though carrying an extra battery for extensive rides is recommended. The significant role of the Mission Control App in optimizing the bike's range performance also shouldn't be overlooked.
Suspension
The Specialized Turbo Levo Comp Alloy's suspension system has been well-received by experts. This e-mountain bike boasts 160mm travel at the front and 150mm at the rear, thanks to the incorporation of Fox DPS Performance Series rear shocks and Fox Rhythm 36 front forks. The suspension setup not only provides resilience on challenging descents but also imparts a playful feel, facilitating agile navigation through complex, twisty trail sections [emountainbikekings.com].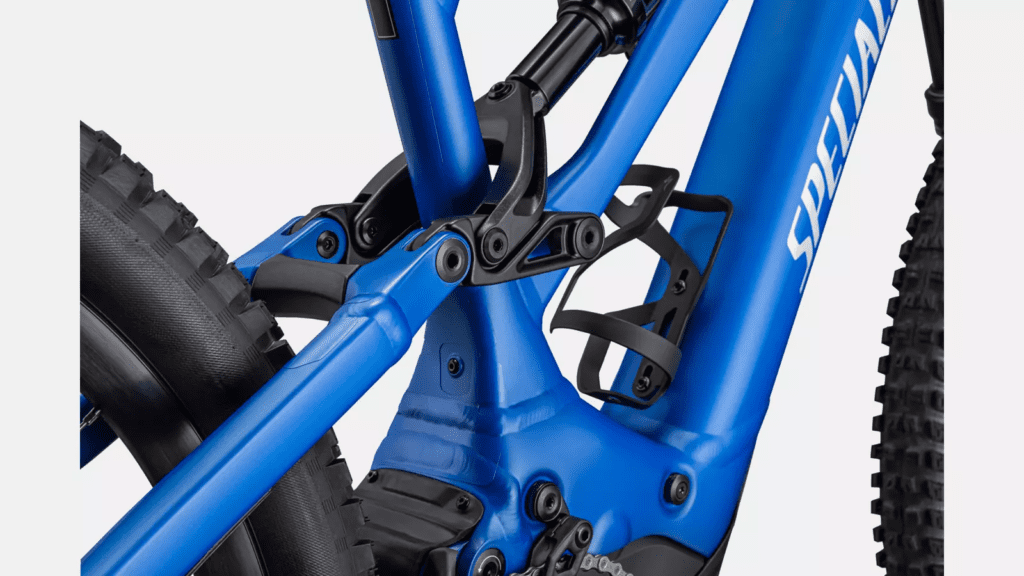 Attention to detail is evident in Specialized's design. The bike's 150mm of rear-wheel travel benefits from Specialized's Rx Tune, an innovative melding of kinematics, leverage curve, damper tunes, and spring rates, aiming to deliver superior on-trail feel. It's noteworthy that the Levo is 22% progressive through its travel, providing a more linear riding experience. This progression is adjustable thanks to the air-spring shock, allowing for customization based on rider preference [www.bikeradar.com].
Reviewers highlight the Levo's adept handling of various trail conditions. It demonstrates impressive power transfer from the efficient suspension, ensuring ample traction on diverse terrains. The well-distributed weight between the front and rear wheels affords predictable handling and consistent traction [ebike-mtb.com].
Furthermore, outdoorgearlab.com notes the plush and forgiving nature of the Levo's 150mm of FSR rear suspension, paired with a 160mm travel fork. The system accommodates both large and small impacts effectively, promising a smooth ride over inconsistent terrains.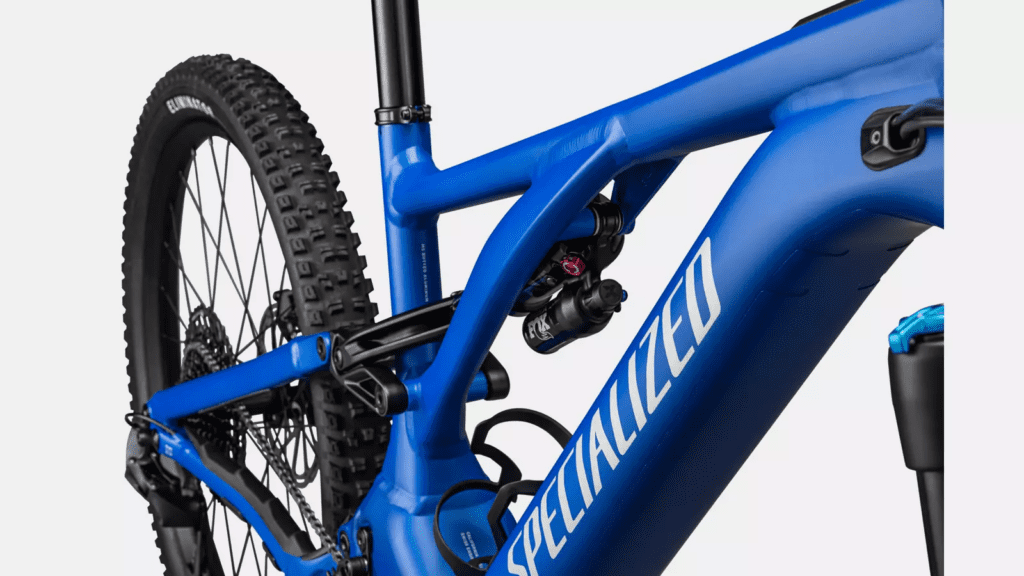 Finally, despite its significant weight, the Turbo Levo effectively manages stability on wild trails, attributed to the robust Fox Rhythm 36 suspension and Fox Float Performance X shock. This system adeptly conceals the bike's weight while offering sturdy and reliable performance [www.thegearloop.com].
Brakes
The Specialized Turbo Levo Comp Alloy is fitted with SRAM Code R, 4-piston caliper hydraulic disc brakes at the front and rear. Although this setup is capable and provides decent stopping power, some experts suggest that there are stronger options available on the market [emountainbikekings.com]. Given the bike's powerful motor and maneuverability, a more high-performing brake setup could further enhance the bike's capabilities.
The bike's specs also reveal a front 220mm rotor and a 200mm rear rotor, which is consistent across different versions of the bike. The Turbo Levo is one of the few e-mountain bikes that utilize a larger 220 mm rotor at the front [ebike-mtb.com].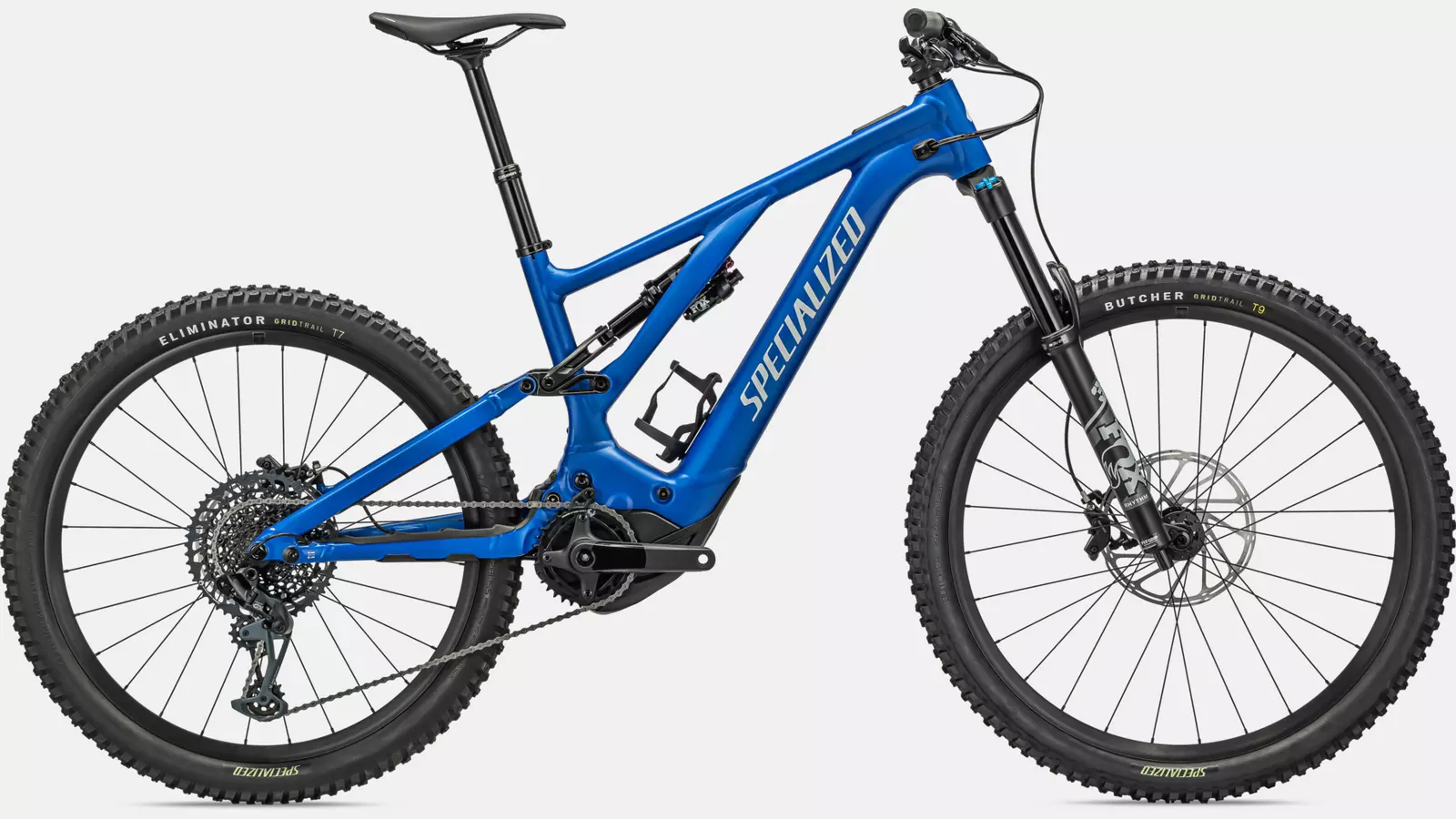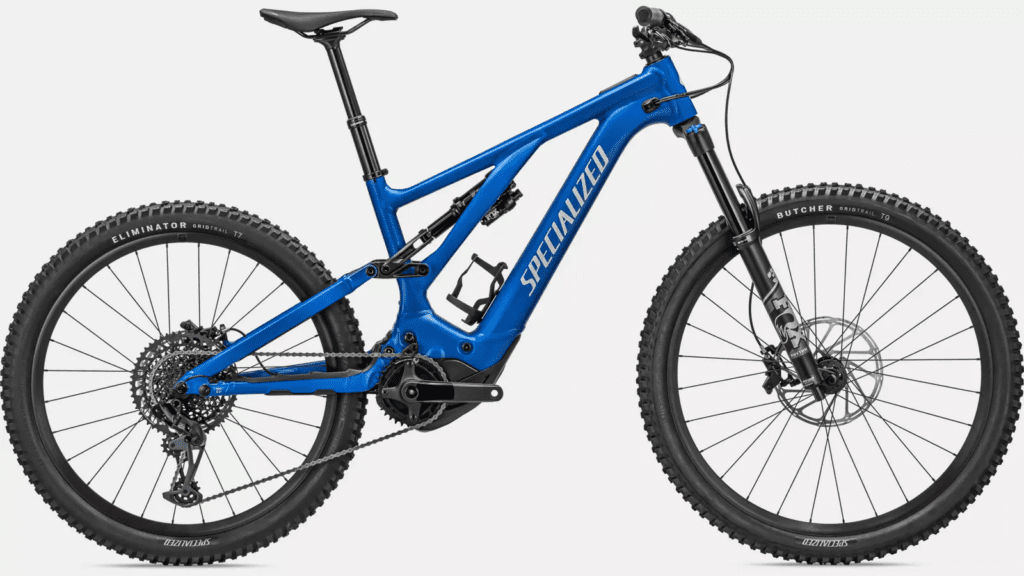 Despite these features, some reviews noted that the SRAM Code R brakes, paired with 200mm rotors front and rear, can develop a spongy and inconsistent feel over time, particularly when compared with other brands like Shimano [www.outdoorgearlab.com]. Overall, while the brake setup is sufficient, it is one aspect of the bike that could potentially benefit from improvement.
Wheels/Tyres
The Specialized Turbo Levo Comp Alloy utilizes a mixed wheel setup, commonly referred to as a 'mullet' setup, with a 27.5-inch wheel at the rear and a 29-inch wheel at the front. This design has numerous advantages, including improved traction and a strong grip on ascents, allowing for easier navigation over obstacles [emountainbikekings.com]. The larger front wheel aids in overcoming obstacles while enhancing front-end stability. The smaller rear wheel, on the other hand, enhances maneuverability and provides better clearance in steep terrain [www.outdoorgearlab.com].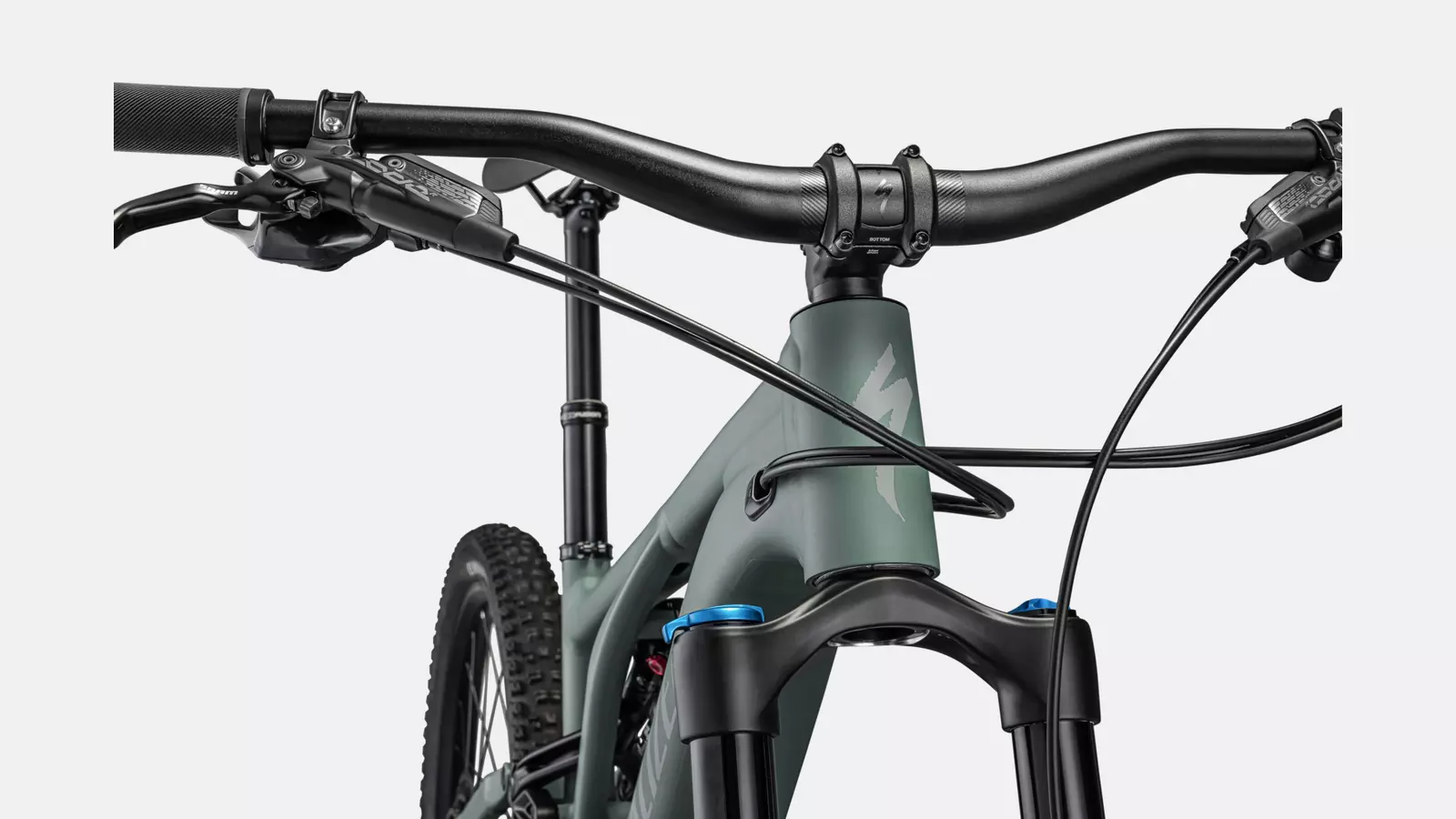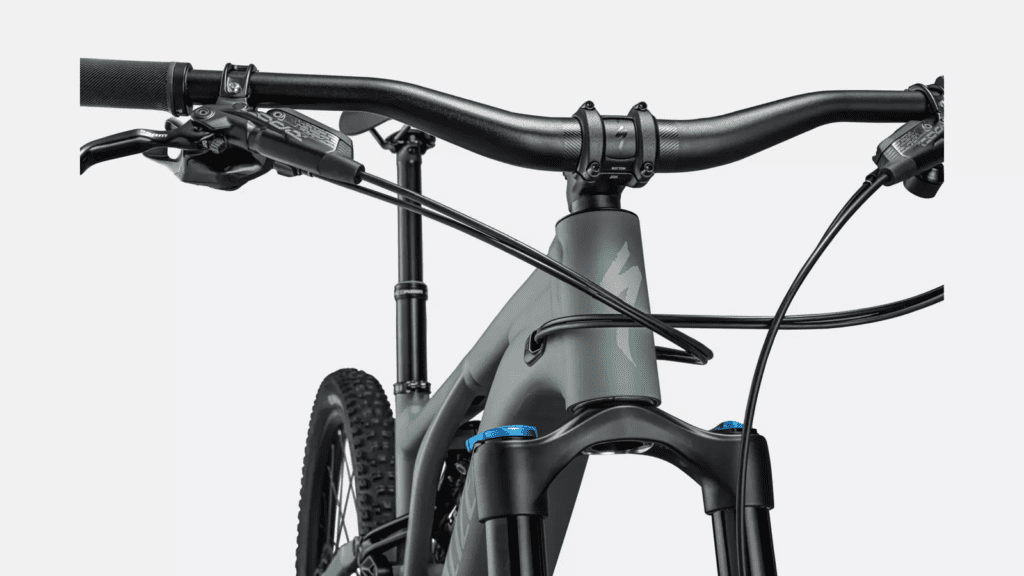 The bike comes with Specialized's own Butcher GRID TRAIL at the front and Eliminator GRID TRAIL at the rear. These tyres, however, have garnered mixed reviews. While some experts found that the tyres did not perform as well under reduced pressure, leading to frequent punctures, others suggested that they provided balanced weight distribution and predictable handling, enabling riders to negotiate corners at high speeds regardless of their skill level [emountainbikekings.com, ebike-mtb.com].
Get The Product Here!
---
What are the customers saying?
The Turbo Levo Comp Alloy by Specialized has been making waves among its customers, securing a solid rating of 4.9/5 stars on their website, based on 55 reviews.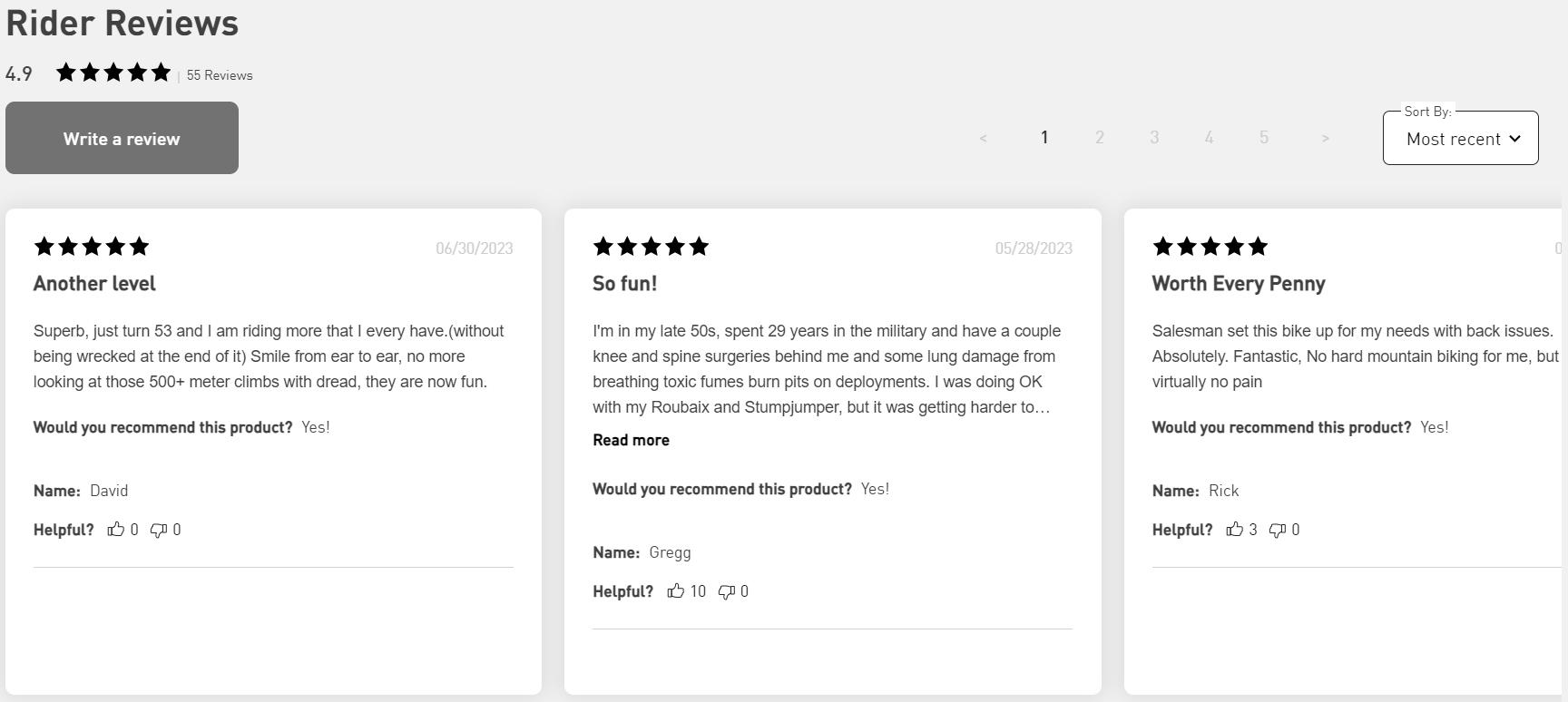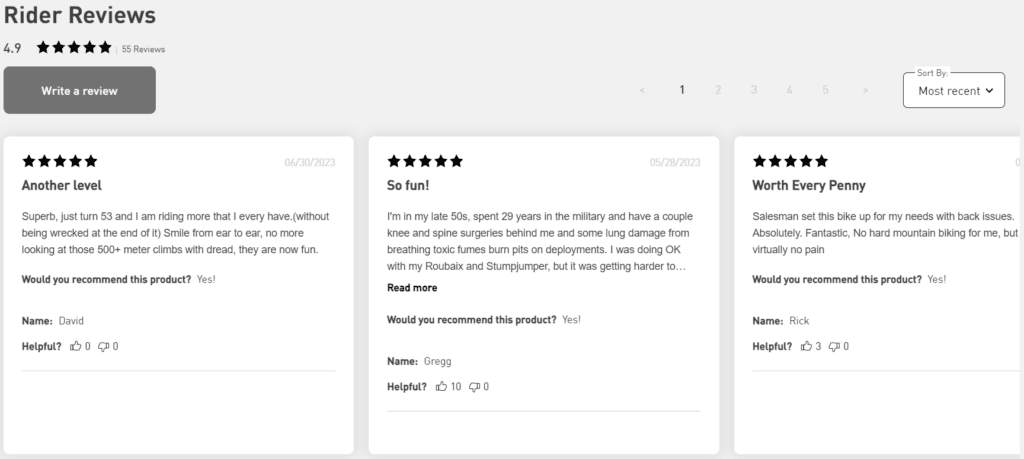 The Turbo Levo Comp Alloy has been widely described as a "game changer". Users like Manny G. appreciate its ability to multiply ride distances without maxing out their heart rates, a noteworthy benefit for older cyclists. Additionally, its uphill and downhill performance is unanimously praised, providing a thrill to its riders.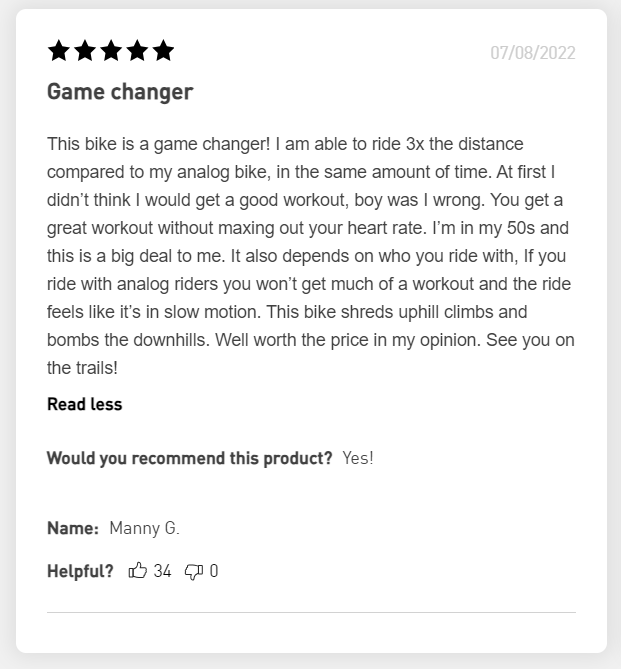 Several customers, including John, have described the bike as an "engineering marvel", commending its customizable geometry, power output settings, and lasting battery life in trail mode. The extensive research put into the choice of the Turbo Levo Comp Alloy has been well rewarded for many.
However, the bike isn't without its critics. A user named Michael voiced some concerns, particularly regarding the bike's suspension which he found harsh, even after several adjustments. Furthermore, the seat post's lack of responsiveness and the requirement for a two-finger effort on the brakes raised further issues. Still, Michael acknowledges that the Turbo Levo Comp Alloy offers great value, sharing core features like the motor, battery, firmware, and app with the more expensive S-Works model.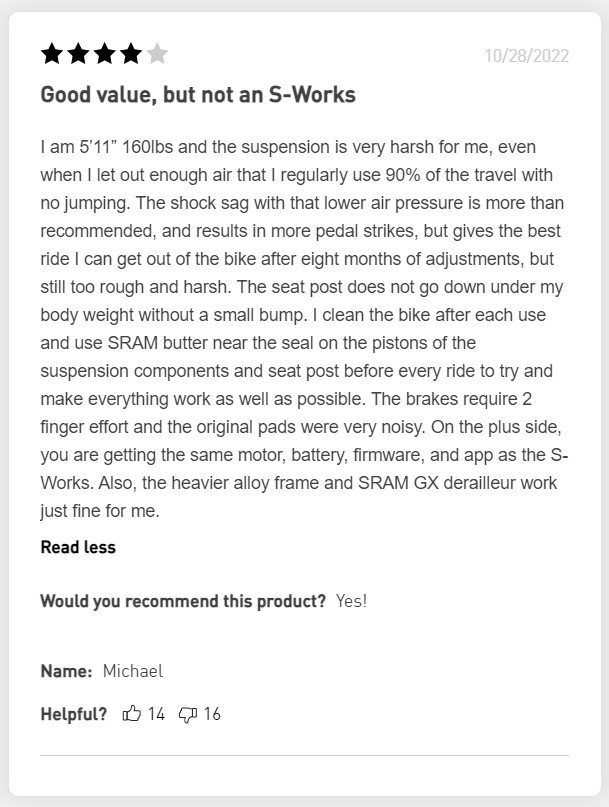 The Turbo Levo Comp Alloy proves to be an exceptional choice for most customers, impressing with its game-changing capabilities and remarkable engineering. Though it may not be perfect for everyone, the overall sentiment leans heavily towards a positive return on investment, making it a worthwhile consideration for prospective buyers.
Shipping
Available for purchase online, Specialized offers two convenient, user-centered shipping options to ensure that your Turbo Levo Comp Alloy arrives safely and is ready to ride.
The first option, 'Ship to Home', guarantees your bike is shipped right to your doorstep—pre-built and professionally test-ridden. With just a few parts removed for shipping, your Turbo Levo Comp Alloy will be ready to hit the road in minutes. Should you require assistance, Specialized's Rider Care Specialists are just a call away.
Alternatively, the 'Specialized Delivery' option brings your bike directly to your home. A professional technician will ensure the bike fits perfectly and will also register the bike, cover basic maintenance, and even accompany you on your first ride.
All products, excluding bikes and batteries, qualify for free shipping on orders over $50. Specialized offers ground shipping as well as various expedited shipment options. To determine your options and pricing, simply add your items to the cart and proceed to checkout.
Please be aware that Specialized is currently experiencing shipping delays due to high order volume. If you select the 'Ship to Home' option for your bike, allow for additional delivery time as each bike is professionally pre-built. For any queries or updates, the Rider Care team is at your disposal.
In the unlikely event that you wish to cancel your order, please contact their Customer Service Department as soon as possible at (877) 808-8154. If your order cannot be canceled, they offer a transparent return policy for your convenience.
Conclusion
The Turbo Levo Comp Alloy merges power, range, and quality, redefining mountain biking. Despite minor drawbacks in its suspension, tires, and brakes, its overall performance, in-house motor, and the supporting app make it a standout e-MTB. Suitable for beginners and experts alike, the bike's resilient features and seamless integration of components deliver exceptional value. Riders should prepare for the extra weight and consider an additional battery for longer rides. So if you're seeking a fun and adaptable e-MTB, the Turbo Levo Comp deserves serious consideration.
Get The Product Here!