key advantages
Small-sized & compact
Hard & resistant material
Comes with an anodized aluminum desk stand
estimated
delivery
August 2021
Pocket tools are becoming more and more widespread not only in the mass market but also in crowdfunding platforms. The reason is that they are extremely useful in solving different kinds of problems. There are several types of pocket tools: screwdrivers, bottle openers, pry bars, knives, all-in-one tools. Cutting tools and especially EDC utility knives are one of them being employed daily. This time, we want to introduce you CIZOR – the tungsten carbide knife which is extremely easy to carry, hold and use at the same time being made of the highest quality materials.
| | |
| --- | --- |
| PROS | CONS |
| ✔️High Quality | ❌Breaks while dropping |
| ✔️Compact and Lightweight | |
| ✔️Portable | |
The Product
Innovation
Is this a truly new product that you can't find on the market? Or this a product that defines an entirely new product category. In some cases, the combination of several features into one or the introduction of a new feature to an old product is also considered to be an innovation.
The material used is one of the main advantages of CIZOR. According to Moh's hardness scale, it just falls behind the diamond the latter being the hardest metal in the world. Usually, EDC utility knives are made of steel but tungsten is twice the stiffness and density of steel. This material is widely used including in artillery and jewelry. The edge of the CIZOR is extremely sharp and can be used for a long period of time. It is perfect for cutting different kinds of packaging materials. Actually, you can cut anything with a tungsten carbide knife except the diamond. The only thing you need to be cautious about is that it can break when you accidentally drop it. This is typical of hard metals. To prevent the cutting edge from being forced in the cap while using it a special barrier is designed inside the cap which neatly keeps the blade still and sharp.
CIZOR tungsten carbide knife is extremely easy to carry. Hold it as a keychain utility knife, wear it as a necklace. The choice is yours. Besides being used as an EDC utility knife it can serve as a glass breaker during emergency situations.
Competitiveness
How much better is it than the competition? Is it faster? Bigger? Cooler? More affordable? There needs to be a solid reason why you should back this project over any other.
| | CIZOR | Slice 10495 | Wazakura |
| --- | --- | --- | --- |
| Price | KS $42 | $29.99 | $37.99 |
| Cutting Diameter(mm) | 11.5 | 2.5 | 20 |
| Weight(g) | 28(small) | 112 | 50 |
| Material | Tungsten Carbide | Ceramic | SK Steel |
As I have already mentioned above tungsten carbide is the second hardest material in the world giving you the opportunity to cut almost everything. Besides the high-quality material, CIZOR is very compact and easy to carry.
CIZOR comes in 2 sizes and 2 colors: black and grey. You can choose the color of the stand as well: blue, grey or red. You have the opportunity to match your tungsten carbide knife with your style and everyday look.
Product Competitiveness Score
The Team
Reliability
How capable is the team? Have they developed something like this before? Do they have crowdfunding experience? Manufacturing experience? A lot of campaigns fail to deliver their product because they don't know what they're doing.
SplinterSeed is one of the companies on Kickstarter that has a very strong profile with 6 created and 17 backed projects. Since 2014 the team has created and launched 2 series of table lamps and 4 different types of small utility knives. Although table lamps weren't that successful cutting tools raised a comparatively bigger amount of money the most successful of them being Musvalk with $248,439 raised by 4,457 backers.
CIZOR tungsten carbide knife has already raised $71,743 having 48 days left. The numbers show that this project has all the chances to become the most funded project in SplinterSeed's crowdfunding history.
Attitude
How transparent are the campaigners? Do they give their backers valuable updates on their progress? Do they engage with their backers? Crowdfunding is all about community, sharing information, and building a meaningful relationship with the people who fund your project.
SplinterSeed is very caring for updating its backers about every detail. They even organize giveaways during live campaigns. So, try not to miss the next time.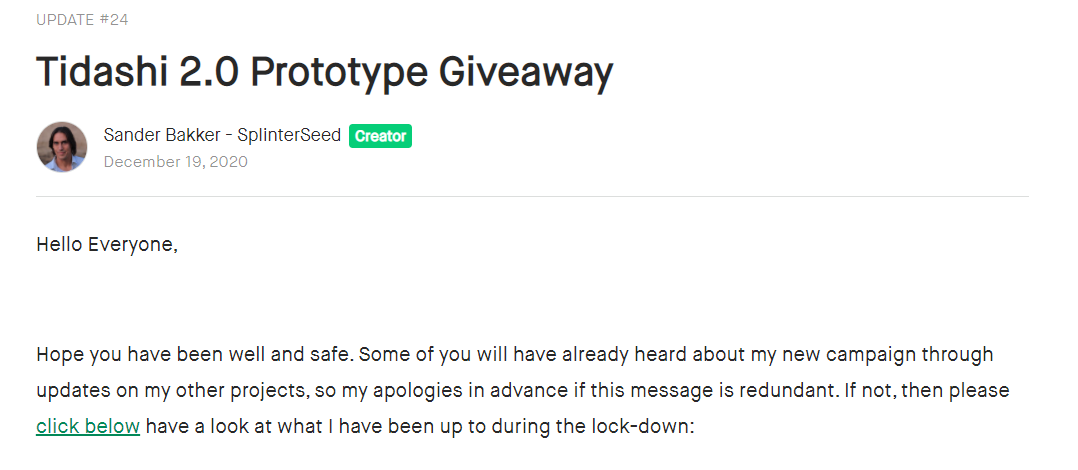 You can get an answer to your comment within a day.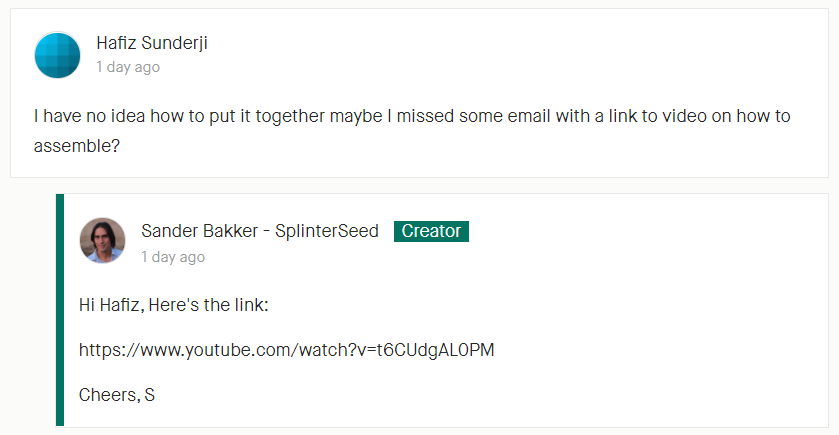 Conclusion and Public Opinion
Being made of tungsten carbide, CIZOR is becoming one of the cutting tools with the highest quality. Besides the cutting blade, the opposite side can be used as a glass breaker during emergency situations. Carry it seamlessly, use it easily, and lose it… never.
Here are some reviews of previous products.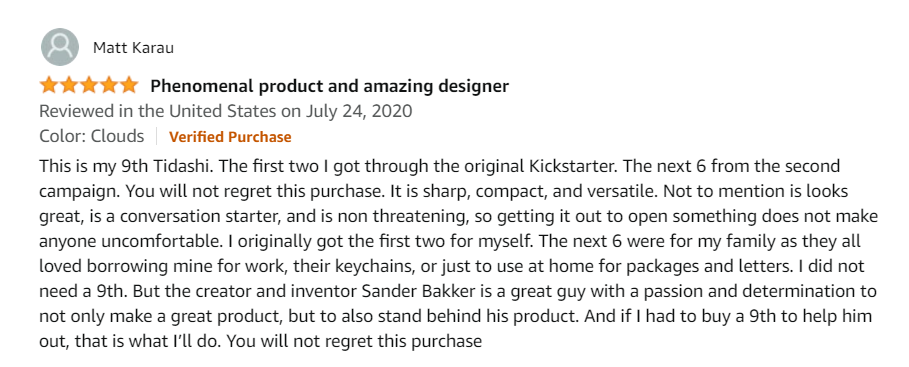 TIW Total Score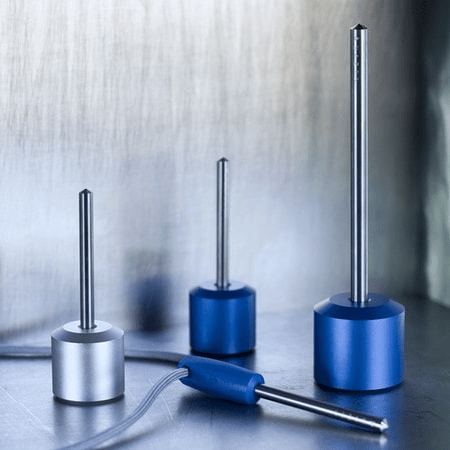 CIZOR
CIZOR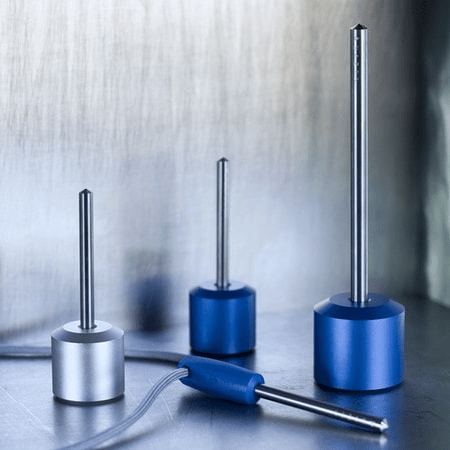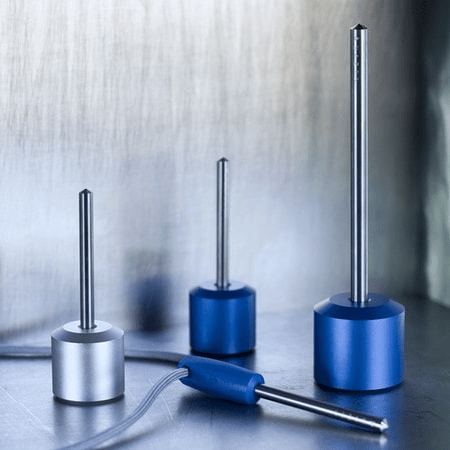 Limited time offer
d
·
: :