PRODUCT OVERVIEW
The City Electric Bike is here, and it's about to transform how you view city living. No stranger to innovation, the team behind the City Electric Bike has engineered a revolutionary two-wheel companion aimed at transforming the way you navigate the cityscape. Armed with a 50-mile range, a top speed of 20 mph, and a nifty thumb throttle, this bike is as impressive as it is essential for the eco-conscious commuter.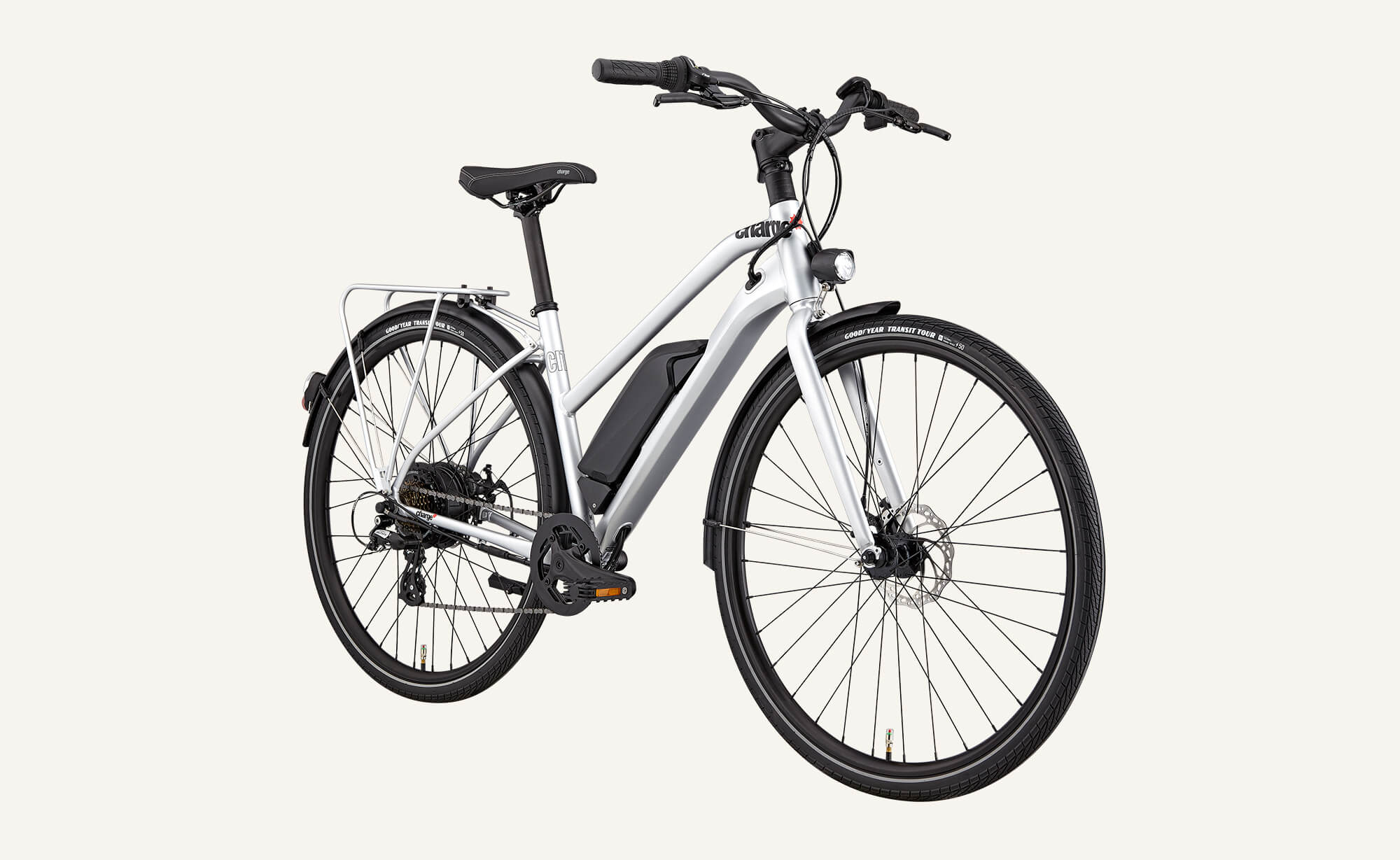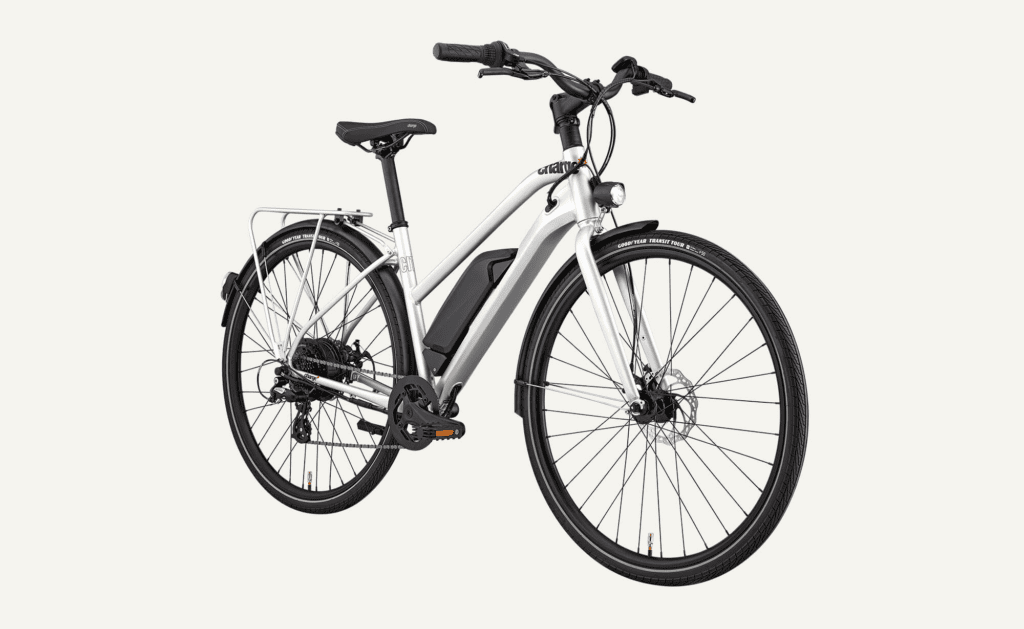 Being no ordinary bicycle, the City Electric Bike is designed to amplify your daily routine by making the hustle of city life less stressful and more enjoyable. Renowned outlets like Forbes have praised it for delivering "faster speeds for the same amount of effort, real hill-flattening power, and just a more fun and exciting riding experience". Additionally, Fast Company applauded it for being perfect for those who "want to bike but would prefer not to sweat too hard on their way to work".
With the City Electric Bike, traffic jams, costly fares, and cranky commuters become a thing of the past. Plus, the innovative design with foldable handles and pedals ensures it's as efficient indoors as it is outdoors.
Sounds too good to be true? As always, we've collected all the most relevant reviews and user ratings to give you a complete picture. So stay tuned as we take a deep dive into this game-changing urban warrior in our upcoming mega-review.
Specifications:
| | |
| --- | --- |
| Battery | 36V, 11.6 Ah (418Wh) Removable Rechargeable Li Ion Battery with Samsung Cells |
| Charger | 36V, 2 Amp Battery Charger |
| Display | Intelligent battery capacity indication, Real Time Speed Indication, Power Assist Level indication |
| Motor | 250W Bafang Hub Drive Motor Delivering 45 Nm of torque |
| Lights | LED Rear Light, and LED Front Light with integrated horn |
| Pedal assist | 5 Support Modes with cadence sensor |
| Throttle | Yes |
| Frame | Lightweight and durable 6061 Aluminum |
| Fork | 1 1/8 Chromoly fork provides just the right amount of give |
| Front wheel | 700c alloy, 32 hole double wall rim, with alloy loose ball bearing hub |
| Rear Wheel | 700c alloy, 36 hole double wall rim, with Bafang Hub Drive Motor |
| Tires | Goodyear Transit Tour 700 x 40c puncture resistant with reflective sidewalls |
| Pedals | Fiberglass reinforced folding Nylon pedal (Size: 9/16) |
| Crank | Alloy 38 teeth (Length: 170mm on size Small, 175mm on size Large) |
| Chain | 7 speed |
| Gearing | 7 speed with 14 – 34 tooth range |
| Rear derailleur | 7 speed |
| Shifter | 7 speed |
| Handlebar | Lightweight 6061 Aluminum with 60mm rise to provide heads up, confident handling (Size: 31.8) |
| Grips | Charge Comfort Ergo Soft Rubber Grip |
| Stem | 90 degree rotatable stem with +7 degree rise (Size: 31.8mm) |
| Brakes | Cable actuated disc brakes with 160mm rotors front and rear |
| Saddle | Ergonomic Charge Comfort Saddle. Width: 180 mm |
| Seatpost | Lightweight and durable 6061 Aluminum. 30.9 diameter x 300 length |
| Rack | Integrated Rear Rack (Weight Limit 36 lbs.) |
| Fenders | All-weather rated thermoplastic, full-coverage design with stainless-steel hardware |
| Kickstand | Alloy center mount with height adjustable foot |
| Extras | Tire Pressure Indicator Valve Caps |
Get The Product Here!
---
WHO SHOULD BUY City Electric Bike?
Priced competitively, the Charge City is an e-bike that could easily be the top pick for urbanites who are on the prowl for convenience, compactness, and efficiency. This city-dweller's dream e-bike scores high with its novel features such as folding pedals and a rotatable handlebar, dramatically cutting down its size—a real gem for apartment living with limited storage.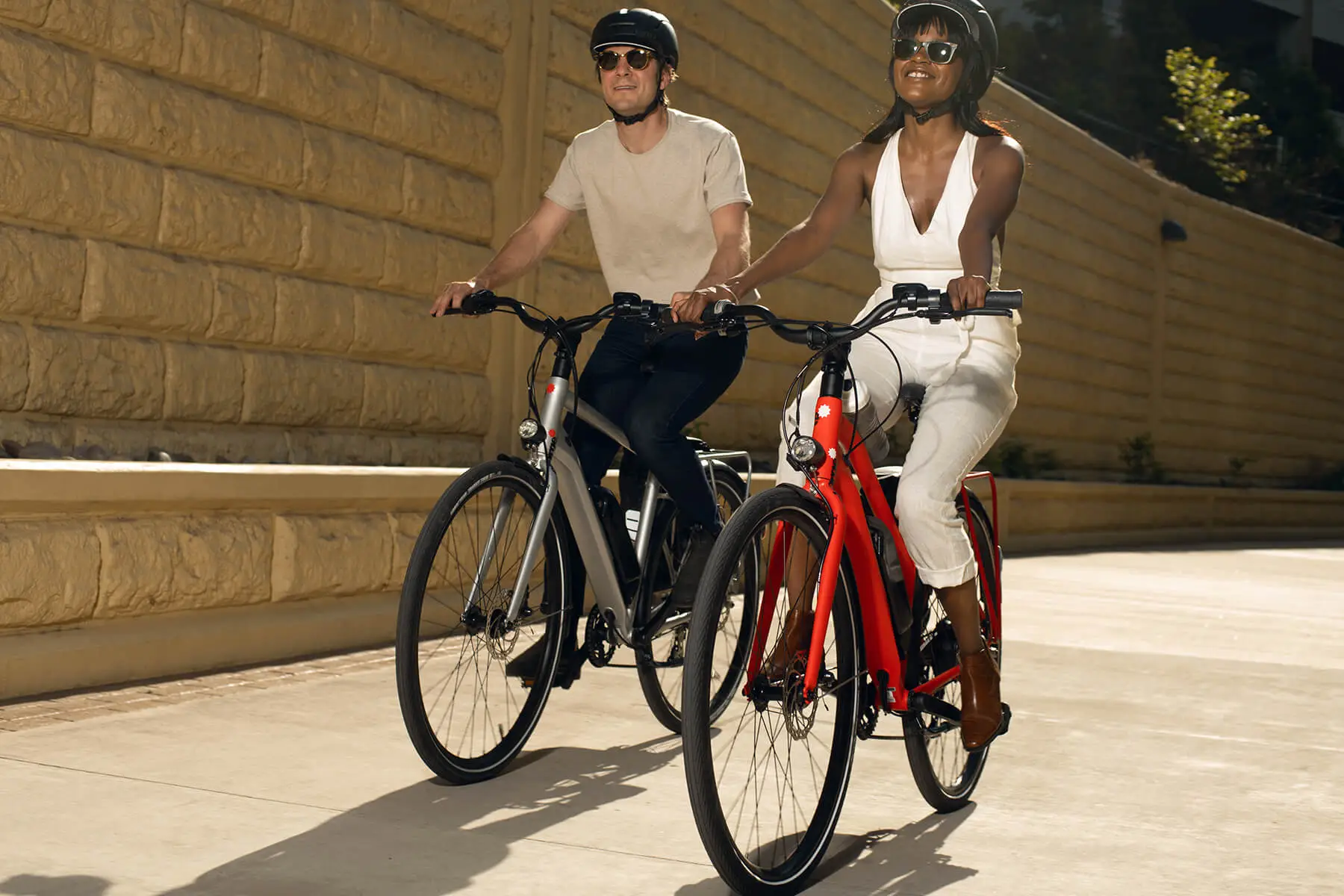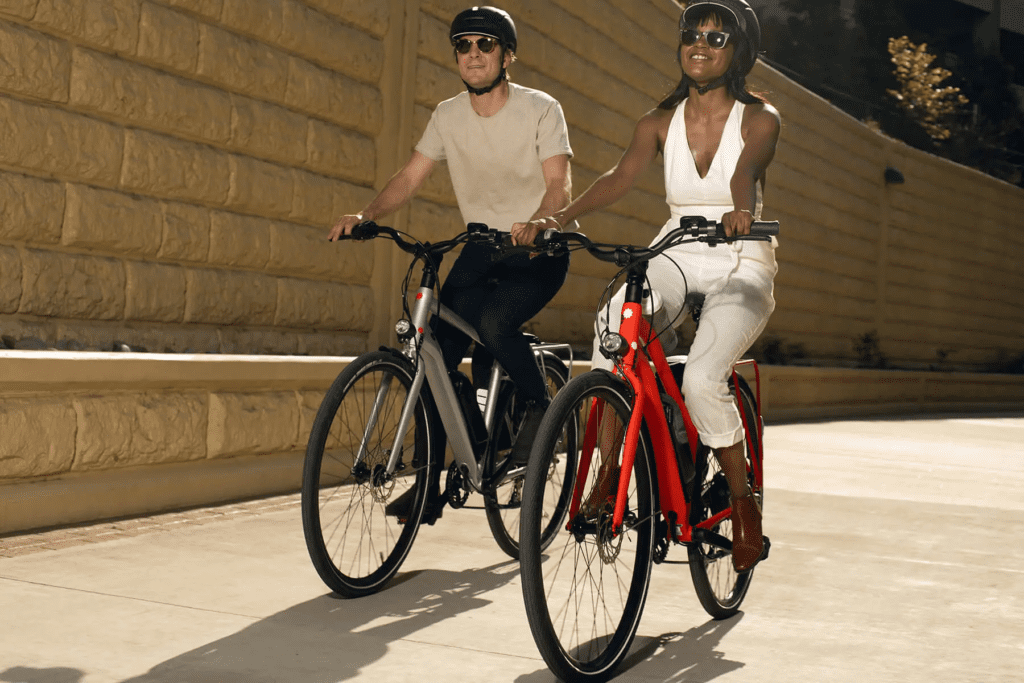 Weighing less than many e-bikes out there, its carry-ability is a big plus, especially when stairs come into play. Don't let its sleek profile fool you, though. The Charge City doesn't skimp on performance. With a sprightly demeanor on the road, thanks to its nimble handling and a 250W motor offering a smooth yet effective boost up to 20 mph, it makes every urban ride enjoyable. Practical perks like integrated lights, front and rear fenders, and a rear cargo rack only add to its appeal.
But every rose has its thorn. The Charge City might not be everyone's cup of tea, especially those after the ultimate power and range in their e-bike. The absence of suspension, a rigid frame, and lower volume tires might give a bumpier ride over rough terrain. Plus, its moderate 418Wh battery and motor might leave those seeking longer distance travel or steep hill conquests wanting more.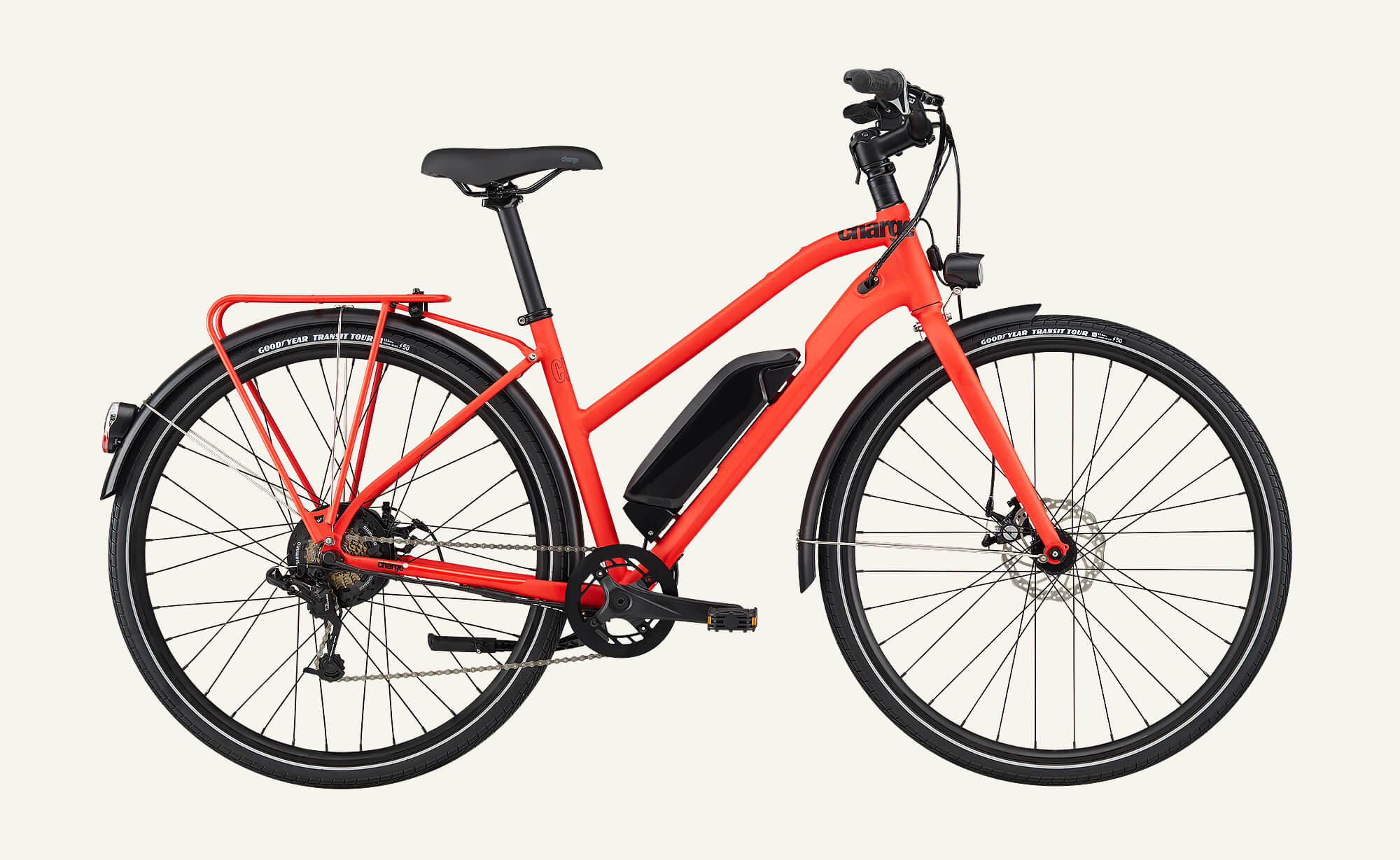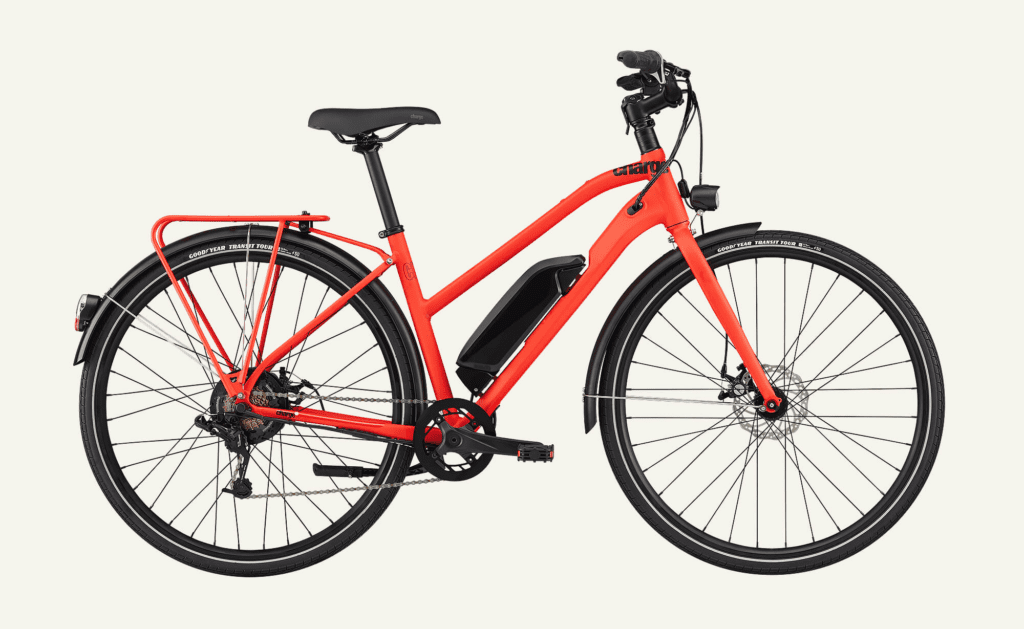 Cutting the long story short, the Charge City is a fine choice for riders looking for a lightweight, easily storable, and efficient e-bike for their short, daily urban commutes. It offers a fine balance between design uniqueness and practical features, making it an irresistible choice for those who value compactness and affordability over sheer power and long-range capabilities.
---
What are the experts saying?
Overall
The Charge City, a distinctive class 2 e-bike, stands out in the city commuter world, boasting a slim profile and unique storability. OutdoorGearLab highlights its folding pedals and swiveling handlebar, ingeniously designed to optimize storage space and portability, an undeniable boon for urban dwellers navigating stairs. Despite the bike's attractive lightweight and responsive qualities, the review draws attention to its underwhelming power, shortened range, and limited off-road capabilities, attributed to its rigid frame and lower volume tires.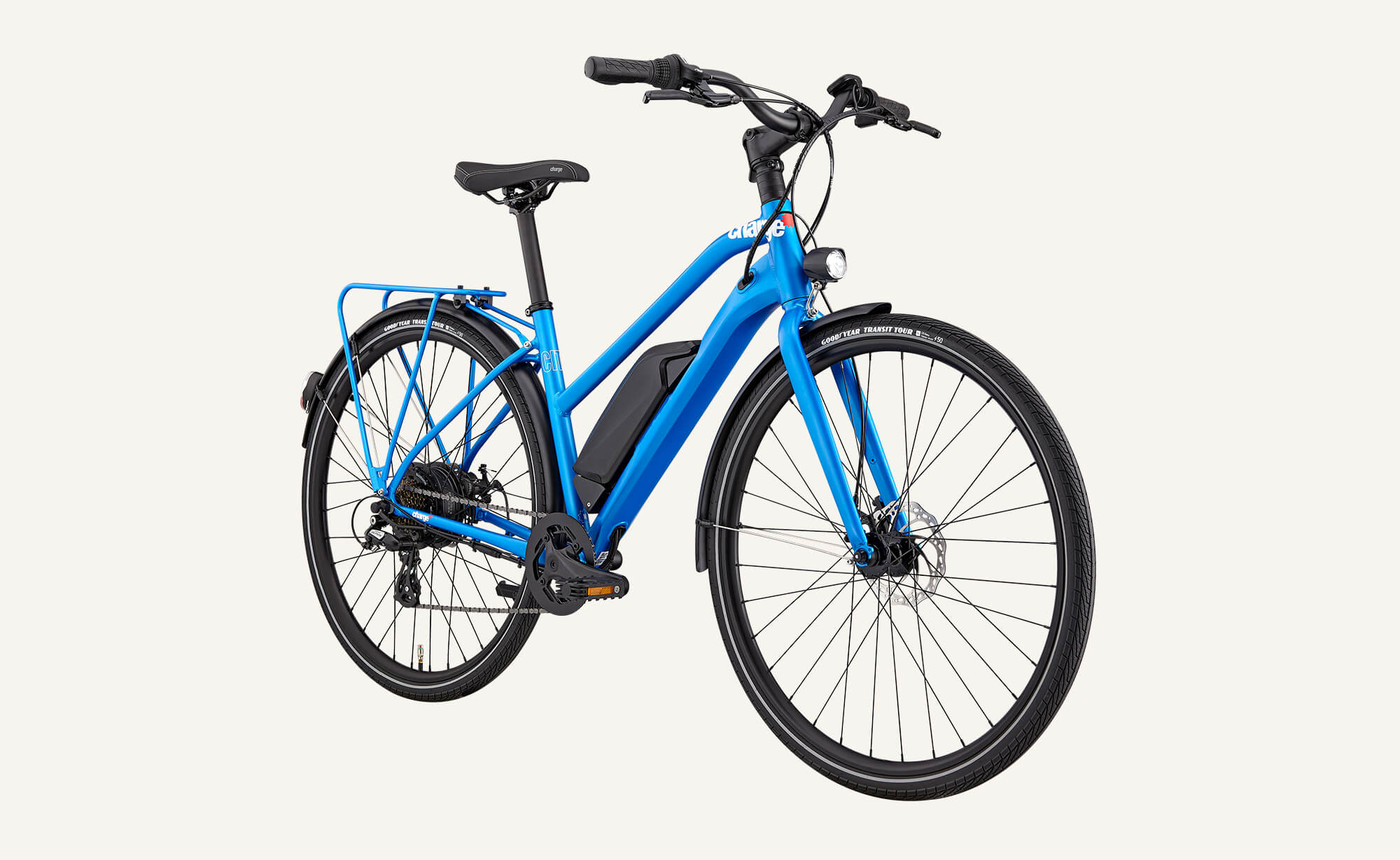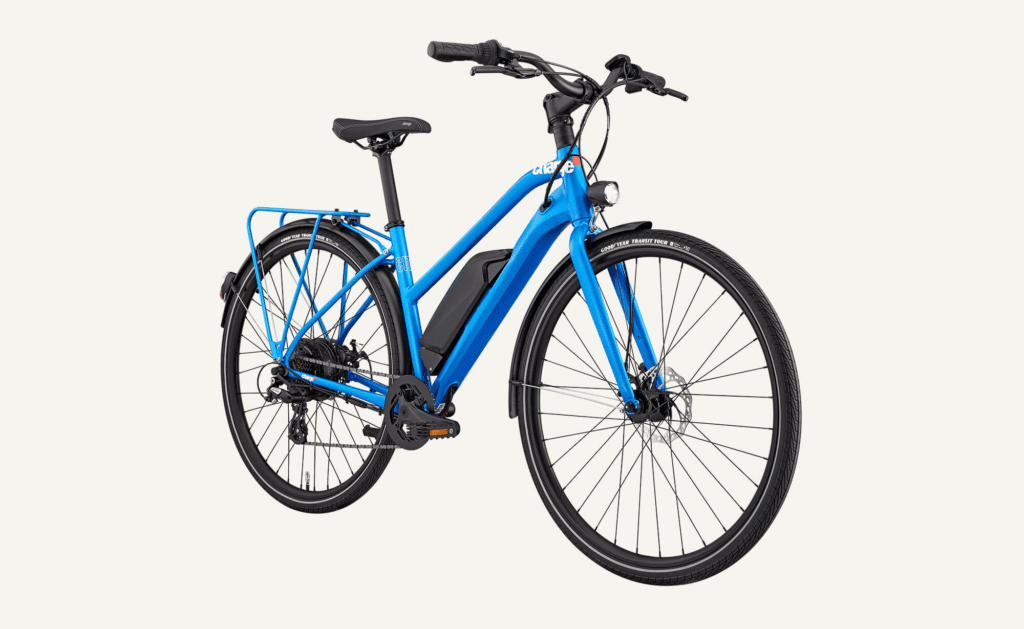 Echoing this, Bicycling.com commends the Charge City's effortless ride and pre-installed amenities, including fenders, lights, and a rear rack. The inclusion of a Bafang hub drive motor, offering a choice between pedal-assisted or throttle-based riding, adds to its versatility. Yet, they caution potential buyers about the bike's constrained gear range and mediocre brakes.
While there's room for improvement, the Charge City e-bike presents a compelling proposition for urban commuters. Its clever design, practicality, and competitive price tag offset its shortcomings, making it a remarkable option for shorter commutes and city living.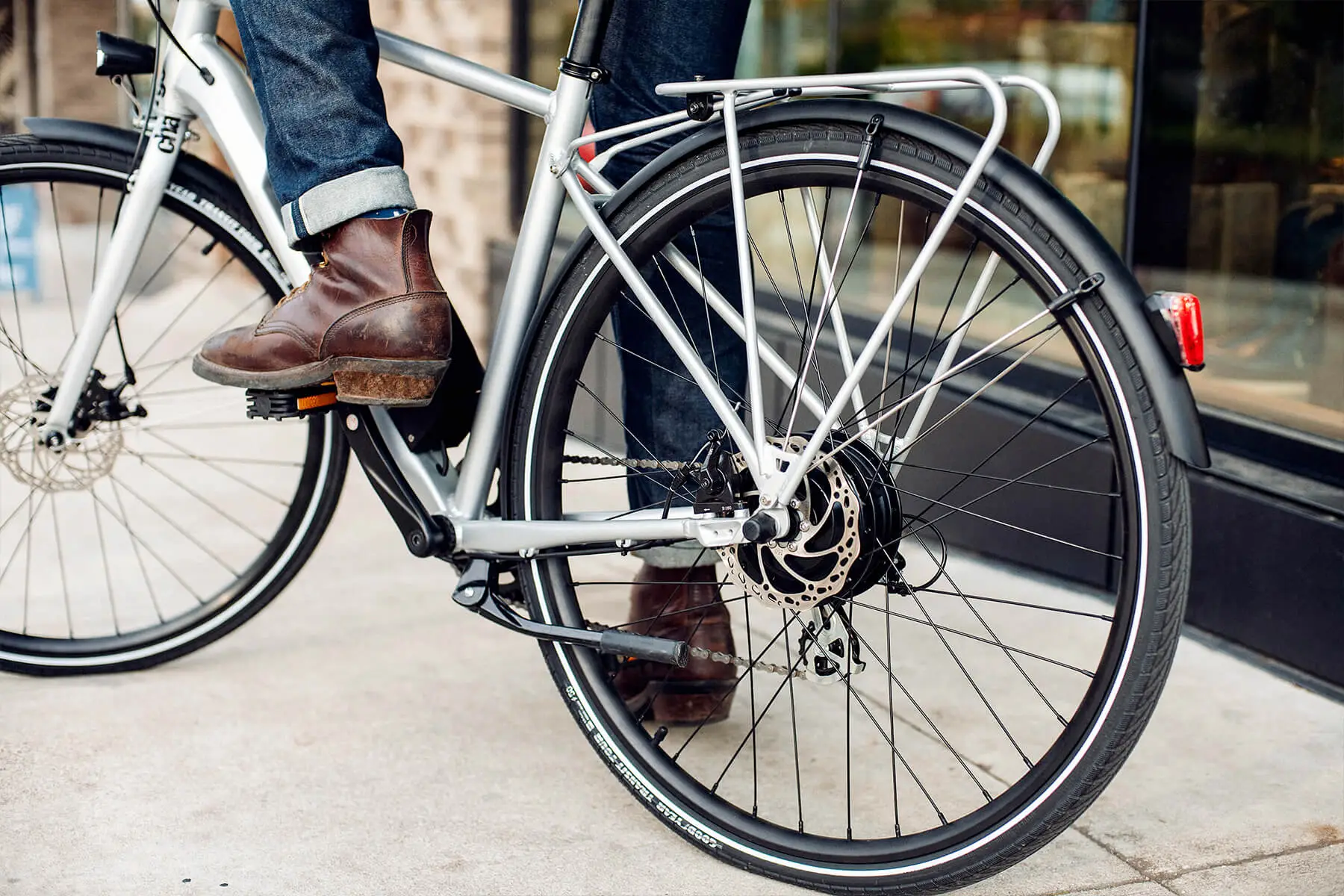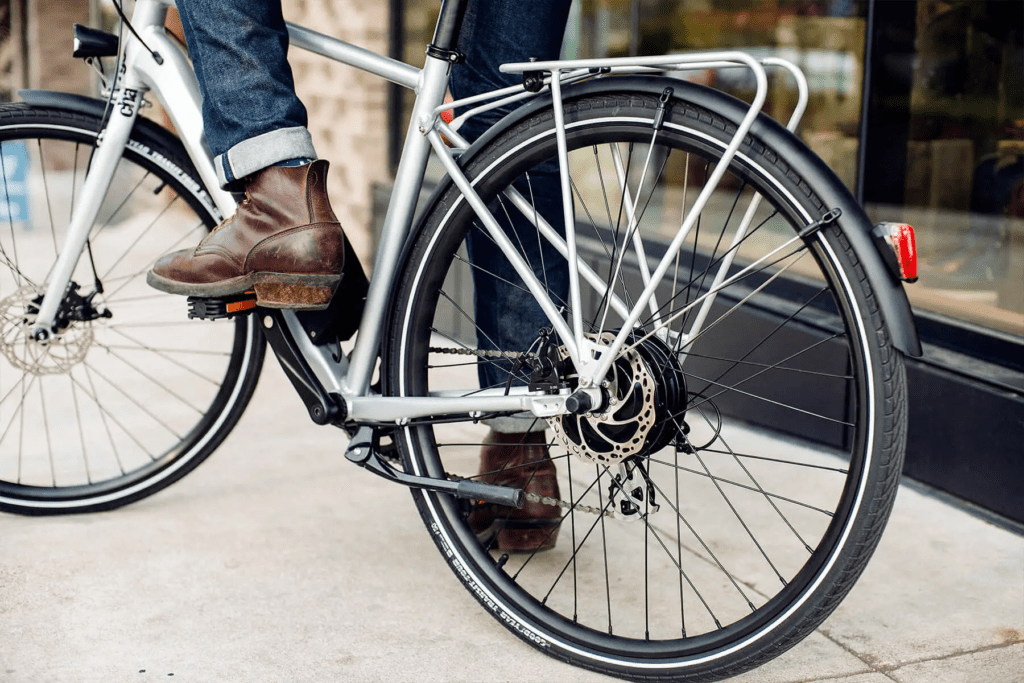 Motor
According to OutdoorGearLab, the Charge City is equipped with a 250W motor which doesn't position it as a powerhouse, but does provide a reasonable boost, allowing the bike to reach speeds up to 20 mph through throttle or pedal assistance. Notably, the bike requires a bit of momentum to start using the throttle, contrasting with other models that spring into action instantly. In tests, the bike managed to achieve its top throttle speed on flat terrain in 16 seconds, slower than more powerful models, and struggled on steeper terrains. However, the bike fared better on more gradual hills, maintaining an average speed of 15.1 mph.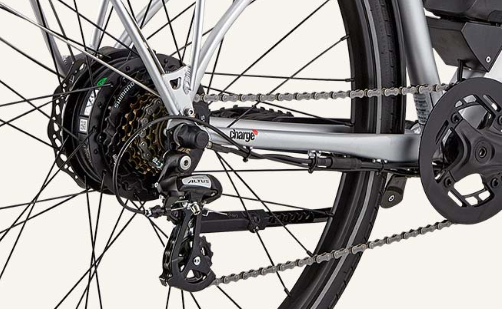 Bicycling.com noted that the Charge City's class 2 status meant its motor assistance is limited to 20 mph, similar to class 1 e-bikes. Unlike class 1, the Charge City features a throttle switch. Despite typically not being a fan of throttle controls, the reviewer praised the Charge City's well-designed system. They noted that the limited gear range made the throttle essential to reach the bike's 20 mph speed limit, due to struggles getting the bike up to speed using only pedal assistance. They concluded that the bike felt significantly easier to maneuver due to the hub motor's position at the rear.
Battery
Experts from Outdoorgearlab and Bicycling provide in-depth insights on the battery performance of the Charge City bike. The 418Wh removable battery is attached to a cradle on the frame's downtube, making it easily removable for charging or security purposes. It powers the 250W motor, supporting speeds up to 20mph, and offers a satisfactory but not top-tier range. On Outdoorgearlab's standardized range test, the battery lasted for 18.3 miles with an average speed of 15.1 mph, which is appreciable but falls short of top-rated models. Charge claims a range of 50 miles, but it's believed that would require serious pedaling input from the rider. Bicycling's review states that due to a limited gear range, the throttle became the main way to fully utilize the bike's speed limit.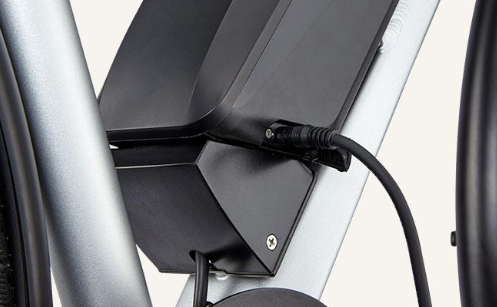 Suspension
Expert analysis from Bicycling highlights that the Charge City bike, being a competitively priced e-bike, foregoes any kind of suspension to save on weight and cost. The absence of suspension, however, is compensated by the Goodyear 700 x 40c tires, plush saddle, and ergonomic grips which provide a comfortable ride. Even though the bike isn't as feature-rich as pricier competitors, it still offers a practical and user-friendly experience for city navigation, largely thanks to its clever design adjustments in the absence of a traditional suspension system.
Brakes
In the absence of a suspension system, the Charge City e-bike brings to the table a unique, snappy, and fast ride, as noted by OutdoorGearLab. They detail how the rigid frame, combined with speedy 700c wheels and slim tires, contributes to a nimble handling experience. That said, the lack of suspension might become apparent when the road gets rough, as the tires offer limited dampening and rides can feel slightly jarring. Yet, the bike remains stable even at higher speeds, making it a good fit for city cruising.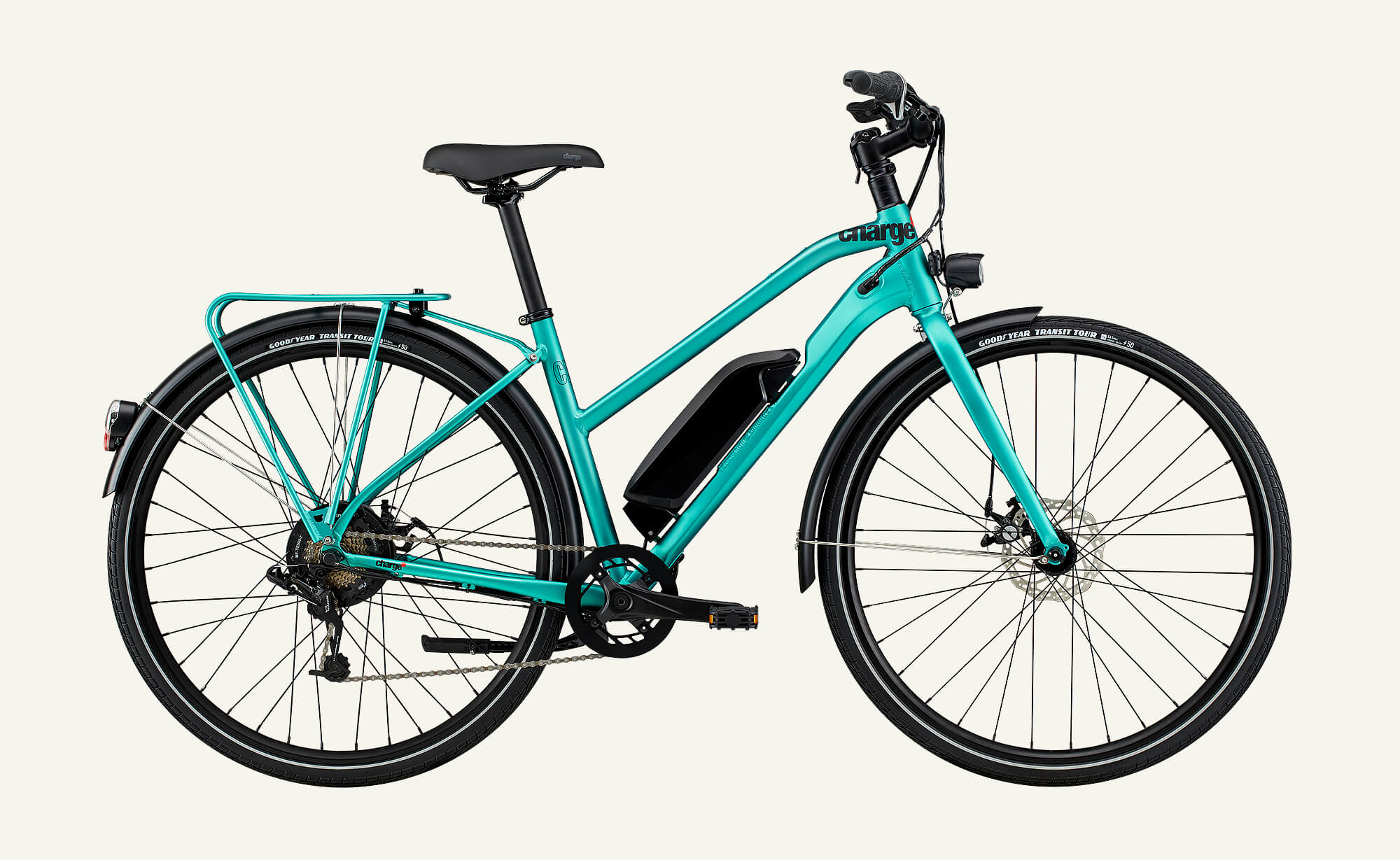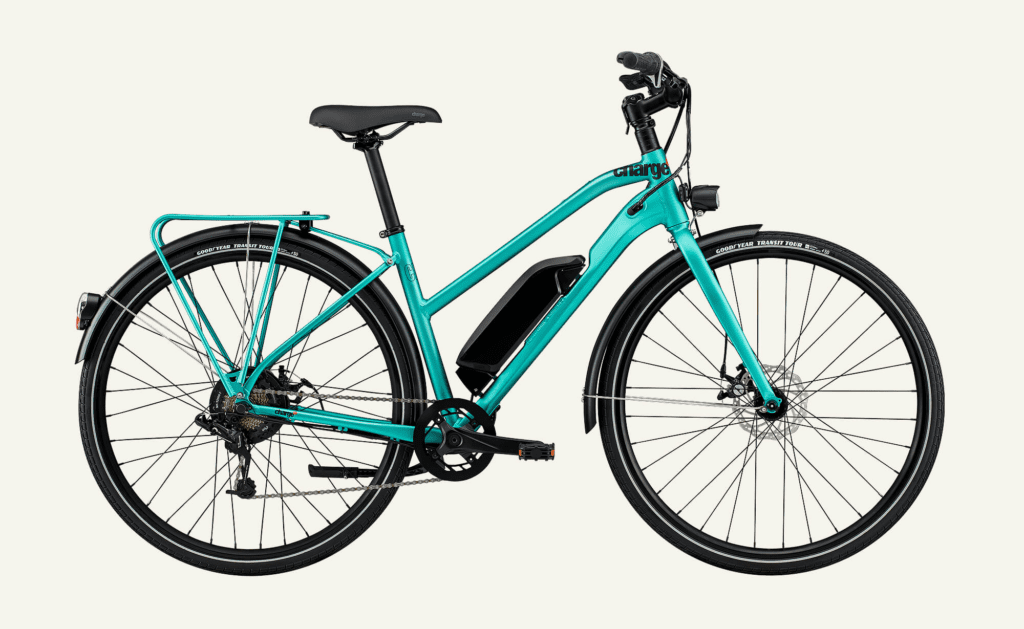 Bicycling, in their evaluation, underscores the cost-effective nature of the Charge City e-bike. They point out that the suspension had to be sacrificed in the drive to cut costs. However, comfort has not been completely disregarded. Features such as ergonomic rubber grips and a plush saddle mitigate the lack of suspension, making for a comfortable ride. Despite the cost reductions, the Charge City still serves as a practical and comfortable choice for city commuting, demonstrating how comfort can be maintained even without a suspension system.
Get The Product Here!
---
What are the customers saying?
The Charge City bike has been turning heads among its customers, securing an impressive rating of 4.8/5 stars on the Charge Bikes website. Customers have echoed sentiments of satisfaction, lauding the bike for its swift, powerful capabilities and easy assembly process. Frances V. and Laverne D. both delighted in the bike's performance, though Laverne noted a minor issue with a falling headlight. Similarly, Evan T., while relishing in the enjoyable ride, mentioned minor issues upon delivery, such as bent parts and less durable foldable pedals. Paul S., satisfied with the bike's performance, expressed disappointment with the bike arriving with chipped paint.


Brian S. delivered a comprehensive assessment, admiring the bike's overall quality and features. Yet, he highlighted some areas for improvement, including a limiting gear range and inconvenient placement of the water bottle mount. Despite these criticisms, customers generally deem the Charge City bike a practical and efficient means of commuting and city navigation. It might not be flawless for all, but the consensus tips towards a positive user experience, making it a solid contender for potential buyers.
Shipping
Charge Bikes ensures a smooth shopping experience by shipping on weekdays and striving to process orders within 24 hours of receipt. However, this is not a guaranteed service. Upon placing an order, you'll receive an order confirmation email, followed by a shipping confirmation email with tracking details once your order is dispatched. They ship most orders via UPS Ground, which conveniently doesn't require a signature at the time of delivery. While expedited service is not currently available, orders over $49 do enjoy free shipping. Please note that Charge Bikes does not ship to Alaska, Hawaii, Puerto Rico, Guam, the US Virgin Islands, or internationally. Furthermore, they cannot deliver to PO Box or APO addresses, with such orders incurring additional charges. Keep in mind that the company is not responsible for any loss or damage after the items have been delivered.
Conclusion
Combining convenience, efficiency, and a compact design, the City Electric Bike reimagines urban commuting. It stands out with its space-saving design and lightness, a true boon for city-dwellers and mobile individuals. Although the bike isn't without its minor hitches, including a lack of suspension and moderate battery range, it's a competitive contender in the e-bike arena, particularly fitting for short-distance urban commuters. The bike's practical features, coupled with an appealing price tag, boost its allure. So, if you're in the market for a green, alternative mode of transport to tackle the city streets, the City Electric Bike merits strong consideration.
Get The Product Here!