key advantages
Wearable as a backpack, a shoulder bag, a crossbody bag or a clutch
Classic, eco-friendly & elegant French design
Organized through interior pockets and dividers
estimated
delivery
February 2021
Check out this Bebe…

Handmade from cork skin, which is three times lighter than leather, and water-resistant; this bag makes organizing with style easy.
With 11 compartments, an easy-to-spot orange interior, and customizable straps, you'll never need another bag ever again!

Sorry Designers…
Tech I Want Score
Fashion-lover, style lover, shopaholic, or what else you call yourself guys? Here again to introduce you a new women bag by Laflore. Meet bebebark, the heiress of bobobark. I am sure you've heard of them. Sounds like an advertisement dating back to old times, right?  when we were watching TV. Without further torturing you with stuff not related with our lovely bebebark let's start analyzing its main features together. I am more than sure you will like it and would like to have one.
The Product
Innovation
Is this a truly new product that you can't find on the market? Or this a product that defines an entirely new product category. In some cases, the combination of several features into one or the introduction of a new feature to an old product are also considered to be an innovation.
Beginning of 20th century France. Women walking down Avenue de L'Opéra after the performance to enjoy a mild Parisian evening, to drink Château at a café near the Triumphal arch, and to enchant men with their red lipstick, cloche hat, and of course with the bag in their velvety hands. If you are already dreaming about finding or inventing the time machine, don't rush that fast. Take a deep breath, find your red-lipstick, your tiny black dress, and for the whole image bebebark. Oh là là. You are ready for new adventures. Oh and don't forget your ticket to dreamy Paris.
Bebebark is a versatile convertible bag designed to become your day-to-night companion and complement both your casual and evening look. Wear this convertible bag however you wish: as a backpack, over your shoulder, or in the hand. It is made from long-lasting cork skin harvested from Portugal and is as durable as leather but 3 times lighter. 
If you throw everything starting from tiny little objects( you know what I mean: lipstick, keys, perfume), favorite book, notebook, and other "urgent" personal belongings, then you are not alone. Salute, my soulmate! Time to neatly organize them. So, Bebebark has 11 pockets and compartments for you to have easy accessibility to your items. And no need to rummage for hours to find what you need as the brass clasp opens 180 degrees for a wide view into the bag. Plus the bright inner color helps to identify your objects faster. Well done, guys. Every detail is taken into account.
Competitiveness
How much better is it than the competition? Is it faster? Bigger? Cooler? More affordable? There needs to be a solid reason why you should back this project over any other.
| | Bebebark | Bobobark | AGIKI | SIRENA |
| --- | --- | --- | --- | --- |
| Price | KS $189 | $279 | KS $80 | KS $210 |
| Dimensions(cm) | 23x23x10 | 42x29x7 | 40.5x33x26.7 | 16.4x13.5x7.4 |
| Material | Cork skin | Cork skin | genuine structured saffiano | natural cactus leather |
| Waterproof | ✅ | ✅ | ✅ | x |
| Organizational System | ✅ | ✅ | ✅ | x |
| Versatility | ✅ | ✅ | ✅ | ✅ |
| Inner Color | Orange | Orange | Black | - |
You have decided to buy a compact bag with an organizational system but turns out they are larger than your wardrobe. Well, or you have decided to buy a compact bag with easy access to your essentials, but turns out inner dark colours don't provide proper visibility and accessibility. Seems like something is missing. Unlike other bags, Bebebark has combined all the necessary features in a simple design to fit all the occasions. And one more very big advantage. Bebebark and also the previous version Bobobark are handmade. It so pleasant to know your convertible bag is carefully made in their Parisian atelier definitely with love and passion. I already see your smile, guys.
Product Competitiveness Score
The Team
Expertise
How capable is the team? Will they be able to pull off their design? Experienced engineers, designers, market analysts, operations and other specialists have a huge impact on a project's success.
Bebebark is created by Laflore a family company between father and daughter. Elie Seroussi is the founder of one of the leading fashion houses in Paris, CECILE & JEANNE and built it to the well-known brand with 10 boutiques in Paris. With 30 years of experience in fashion, Ellie passed his knowledge to his daughter Natacha Seroussi. Together they decided to create a brand which stands for luxury and simplicity. They produce convertible bags which are eco-friendly, vegan and sustainable.
Besides Elie and Seroussi, Jonas Benhayoun and Elad Burko are involved in the team as a business developer and marketer respectively. 
And of course, artisans who work at the company and pay a lot of attention to every detail, providing high quality for every bag.
Experience
Have they developed something like this before? Do they have crowdfunding experience? Manufacturing experience? A lot of campaigns fail to deliver their product because they don't know what they're doing. Or they might spend all the raised funds on getting a fully functional product, but fail to mass-produce it.
No need to mention one more time how experienced they are in the fashion industry. What about crowdfunding? Let's check.
Their previous campaign was Bobobark, another women bag very similar to Bebeark in design but rather big. With the help of 6452 backers, they raised $1,385,803 with 19 updates and 1223 comments during the campaign. It is more than obvious they know how to treat their backers and do their job quite well, as the numbers speak louder.
Bebebark is repeating Bobobark's success. During 11 live days, Bebebark raised $528,867. I am sure they will surpass themselves raising more than during the previous campaign.
Transparency
How transparent are the campaigners? Do they give their backers valuable updates on their progress? Having credible and reliable campaigners is one of the deciding factors in building the trust that backers look for.
During the Bobobark campaign, they kept a very close connection with backers sharing 19 updates with them. 
But for bebebark, they shared only 1 update in 11 days which is open only for backers. I guess it coveys words of thankfulness and shouldn't be closed. Or maybe I am wrong.
… here we see how caringly they give advice on how to clean the bag in case it gets dirty.
Responsiveness
How responsive are the campaigners? Do they engage with their backers? Crowdfunding is all about community, sharing information and building a meaningful relationship with the people who fund your project.
In most cases, it takes a day to get a reply. However, all of them are answered.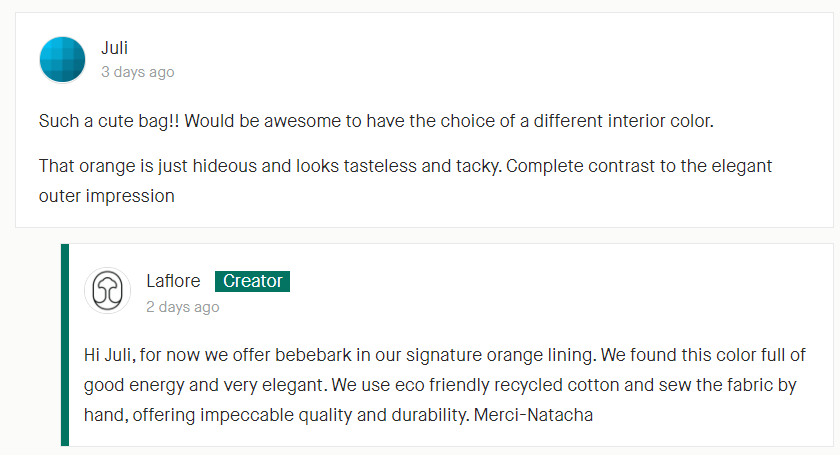 … and they managed with the shipping schedule for Bobobark. It is a really big advantage and success, especially for the first campaign.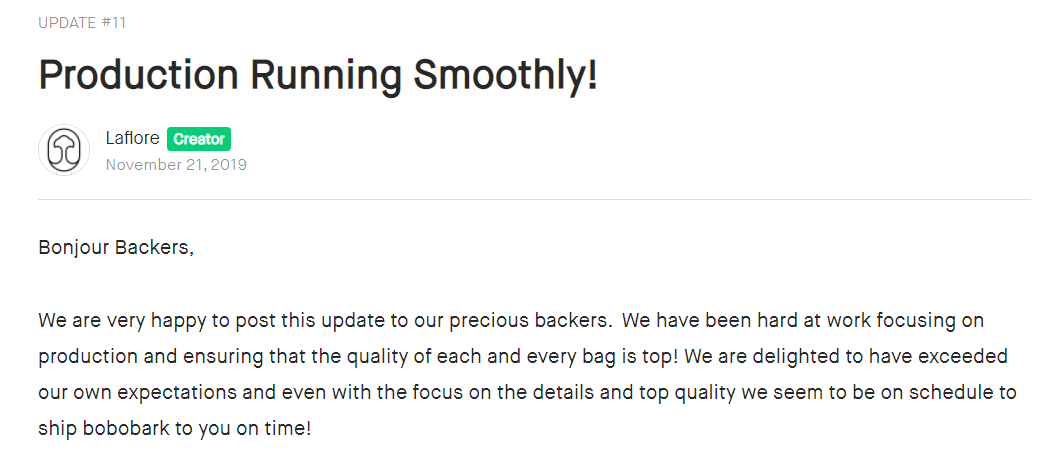 Team Responsiveness Score
TIW Total Score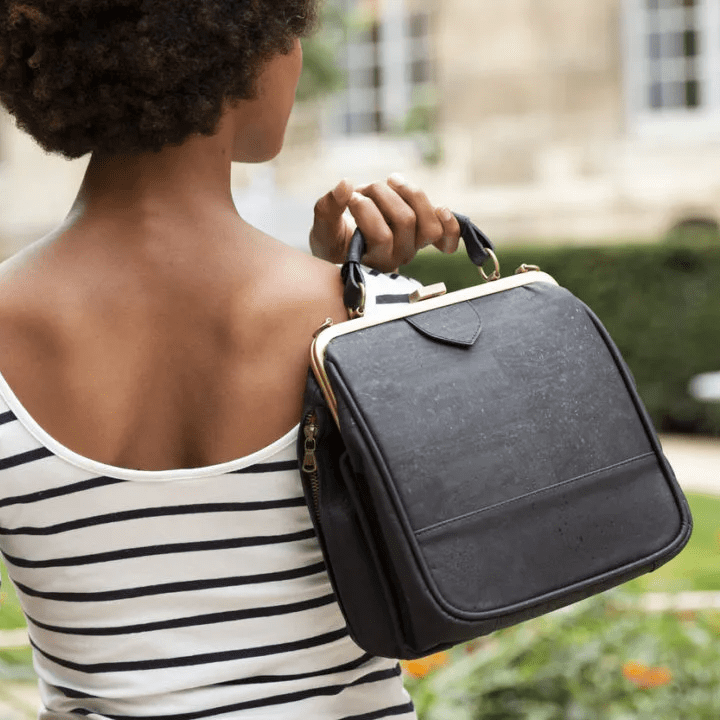 Bebebark
Bebebark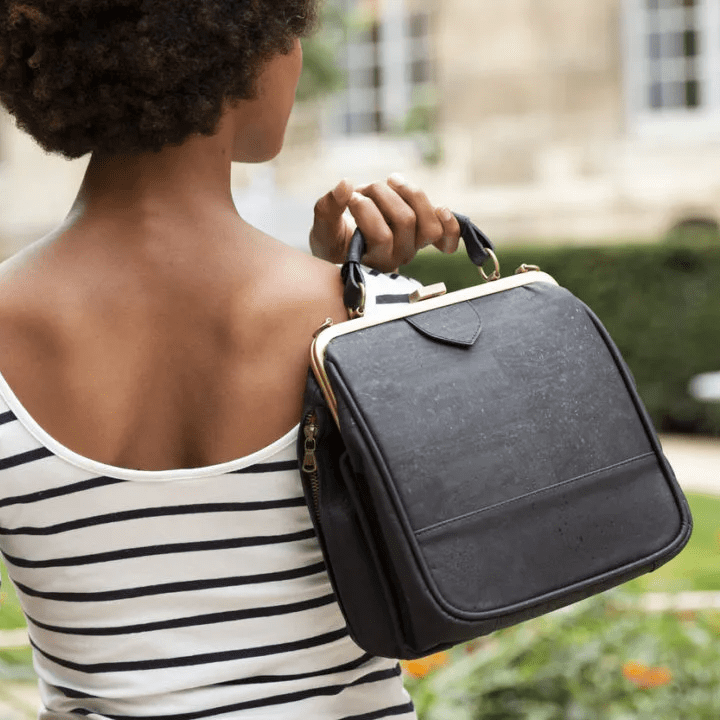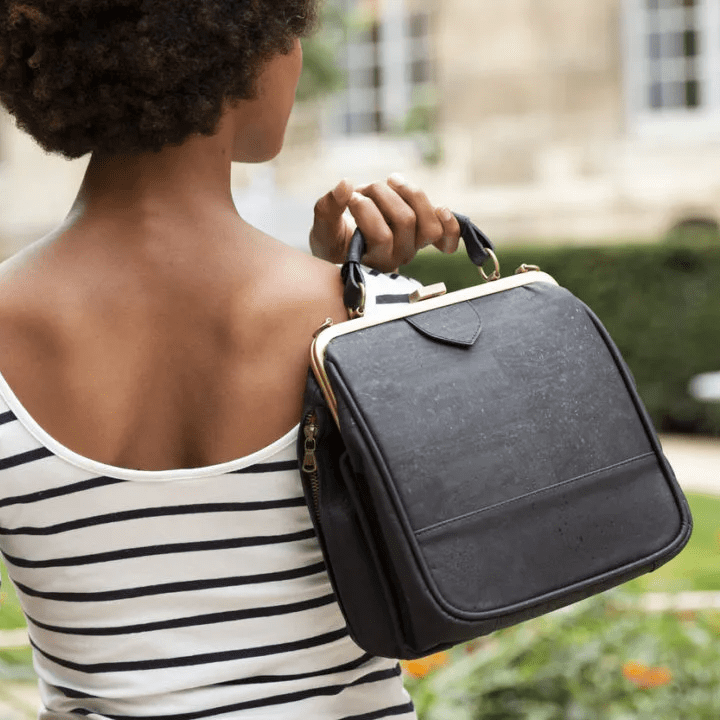 Limited time offer
d
·
: :