key advantages
Synced work on 3 devices
Wired and wireless working
4400 mAh battery
estimated
delivery
October 2020
Turn Your iPad into a Retro Desktop from the 80s
Robert, Skye and Narek all agreed with dozens from the Tech I Want Facebook community that it's "time to test the big hype of mechanical keyboards…"
Making this my and our community's favorite product of the week! Thanks for voting!
Ajazz K620T might not be your endgame keyboard, but it sure packs a punch in its compact 60% form.
With its massive 4,400 mAh battery, you'll be typing away for nearly 900 hours before having to plug it in via its USB-C port.
And with its flexible Bluetooth connectivity, you really can forget the cables — connect up to 3 devices at once. And switch between Whatsapp on your phone, WordPress on your laptop, and Docs on your tablet in a snap.
Forget that flimsy iPad keyboard case. With Ajazz's handy device holder, you can stand your iPad up, connect, and create a great portable retro computer setup.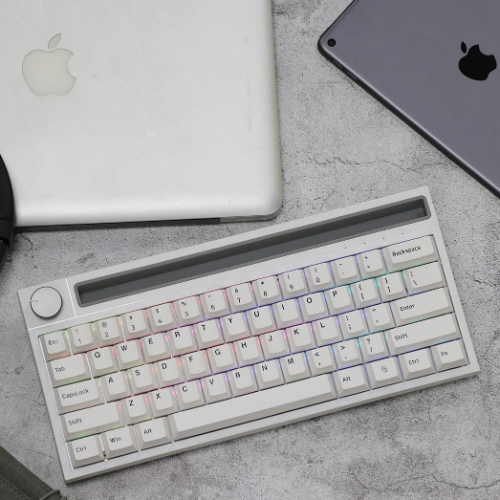 Limited time offer
d
·
: :