key advantages
Full touch control
Advanced noise cancelling
Portable & compact wireless charging case
estimated
delivery
December 2020
The world can be an active place. Filled with noise, disruption, chaos…
If only there was a way to space-out…
With its APNC — active-passive noise cancellation — the new and improved Hyphen 2 blocks out all the unnecessary noise for up to 35 hours!
And with just a 15-minute charge, you'll get 6 hours of playback — full charge in an hour.
That's nearly double the in-ear battery life compared to AirPods, and 20% more in the case!
Whether you're working with Android or iOS, say goodbye to AirPod envy as the Hyphen 2 are 3x more affordable with all the functionality, double the battery life — and awesome colours!
Tech I Want Score
Are you here because you are looking for earbuds to meet your needs while commuting and working out? Congratulations, you are in the right place already reading this review with detailed descriptions and analyses about HYPHEN 2 and the team behind it.
The Product
Innovation
Is this a truly new product that you can't find on the market? Or this a product that defines an entirely new product category. In some cases, the combination of several features into one or the introduction of a new feature to an old product are also considered to be an innovation.
The market is already full of wireless earbuds and sometimes we have trouble finding one to align with our needs. Some of them are not comfortable or consume the battery very fast for portability or other functions. But before digging deeper into these newly born wireless earbuds let me start this section with a few words about the previous version of HYPHEN earbuds. 
Judging from the customer reviews it turns out most of them have problems with sound quality and connection or it doesn't fit properly. Others complain about the charging case being larger and thicker compared to other cases and uncomfortable for single-hand usage as the lid is completely removable. The rest have problems with noise cancellation system as the background noise is too loud while making calls.
HYPHEN 2 uses Qualcomm chipset which ensures instant connection and supports aptX audio delivery. They enlargen battery lifespan to 36 hours. Due to patented 3 pin technology, 15 min charging will give you 6 hours of listening time. Isn't this great? Full touch control, advanced passive noise cancellation system to eliminate background noise, plus changes in design to fit more comfortably fill us with the hope that this new version won't have the previous problems thanks to the hard work and newly used technologies.
Competitiveness
How much better is it than the competition? Is it faster? Bigger? Cooler? More affordable? There needs to be a solid reason why you should back this project over any other.
| | HYPHEN 2 | HYPHEN | PaMu Quiet | AirPods Pro |
| --- | --- | --- | --- | --- |
| Price | KS Special $69 | $129 | $99.5 | $249 |
| Full Touch Control | ✅ | ✅ | - | - |
| aptX Audio | ✅ | - | ✅ | - |
| Connection | Bluetooth 5.0 | Bluetooth 5.0 | Bluetooth 5.0 | Bluetooth 5.0 |
| Battery Life | 36 hours | 28 hours | 10.5 hours | 24 hours |
| Noise Cancelling System | Advanced Passive | Noise Isolation | Active | Active |
| QI Wireless Charging | ✅ | ✅ | ✅ | ✅ |
As you have already noticed HYPHEN 2  wireless earbud has the longest battery lifespan. They use button cell batteries which store a larger amount of battery in a smaller volume. Plus they have fast charging technology. No need to worry if you are rushing somewhere and you don't have a battery. Charge your Hyphen wireless earbuds for 15 mins and enjoy 6 hours of non-stop music. Great, right? Continuing our exploration let me highlight one more thing. As I mentioned above the previous version has a problem with noise cancellation. This time they use the new Advanced Passive Noise Cancellation Technology which consumes less battery providing crystal clear sound.
Product Competitiveness Score
The Team
Expertise
How capable is the team? Will they be able to pull off their design? Experienced engineers, designers, market analysts, operations and other specialists have a huge impact on a project's success.
Switzerland based company with a team of forward thinkers from different European countries. Meet Rolling Square, a company aiming at creating everyday products to better our lifestyle. Founded in 2015 young enthusiasts believe they will become one of the most successful tech crowdfunding companies.   
Lorenzo Filiberto Ferraris is the co-founder of the company with 5 and more years of experience in engineering and system design.
Carlo Edoardo Ferraris is also the co-founder of the company with 7 years of experience in operating.
According to their Company's Linkedin account they released 11 products,  sold over 1 million of them, and have almost 1000 B2B customers. And they have achieved these results in 5 years. What's your next milestone, guys?
Experience
Have they developed something like this before? Do they have crowdfunding experience? Manufacturing experience? A lot of campaigns fail to deliver their product because they don't know what they're doing. Or they might spend all the raised funds on getting a fully functional product, but fail to mass-produce it.
HYPHEN 2 is Rolling Square's 7th crowdfunding campaign. I advise you to go and check their previous campaigns as they have really good products raising in average $800.000 with about 10 updates on each. Their previous Hyphen earbuds campaign has about 5100 comments. I am really amazed at how well they do their job being a comparatively new company with young and bright enthusiasts.
Transparency
How transparent are the campaigners? Do they give their backers valuable updates on their progress? Having credible and reliable campaigners is one of the deciding factors in building the trust that backers look for.
We have a really caring and patient campaigners. In the Update sections of all their campaigns, they mostly share info about upcoming projects and shipping status.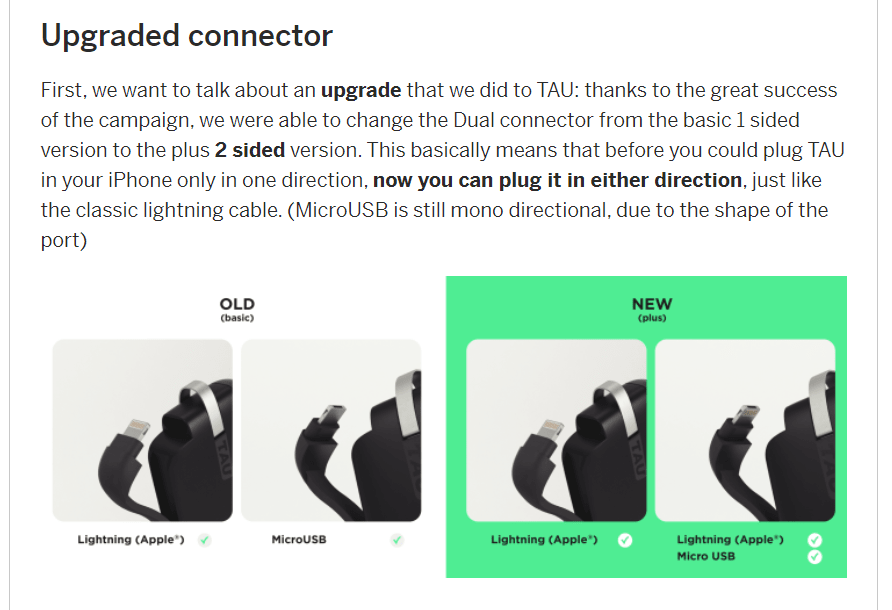 Have a look at this comment and the answer. What do you think?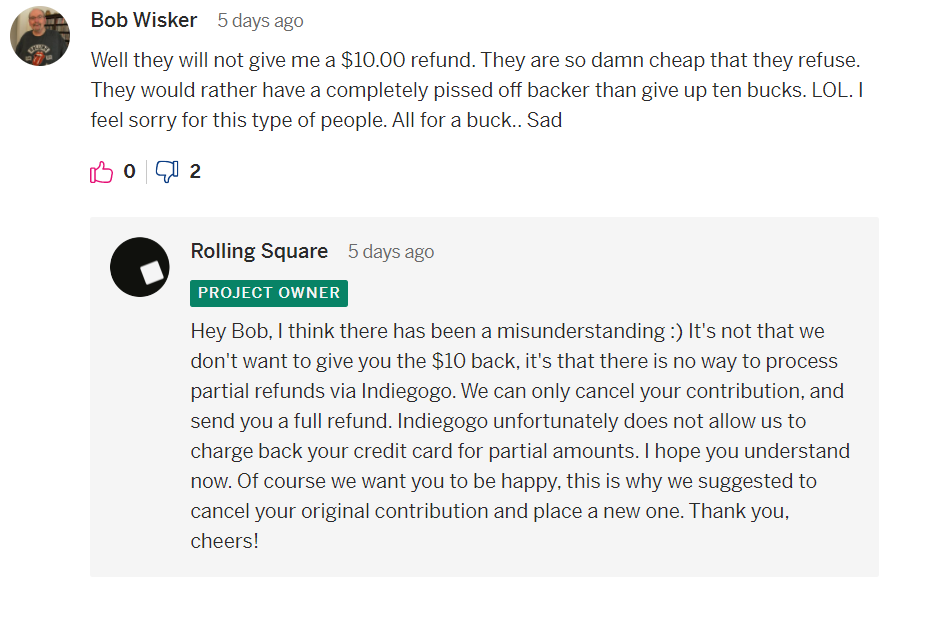 Responsiveness
How responsive are the campaigners? Do they engage with their backers? Crowdfunding is all about community, sharing information and building a meaningful relationship with the people who fund your project.
Well guys, I tried to check as many comments as possible. Almost all the comments are answered, but sometimes within 2 days.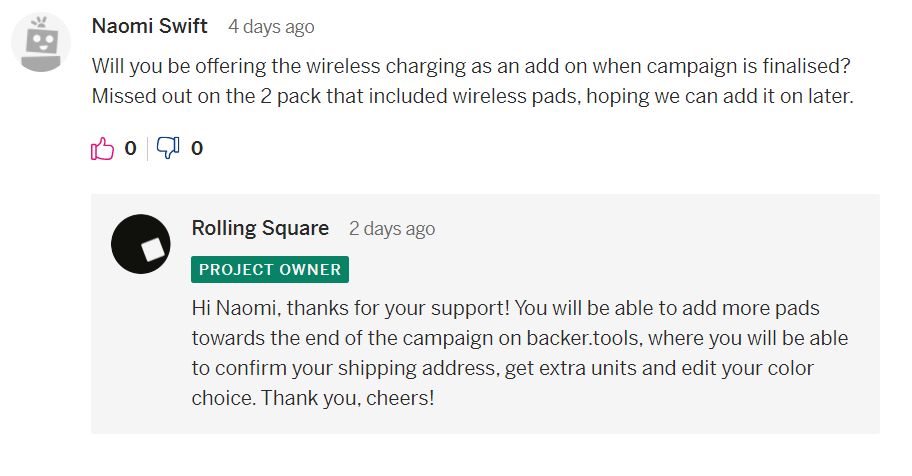 .. and a lot of comments remain unanswered for several campaigns.

It seems we have very impatient backers. Dear Rolling Square team, maybe you should stop producing such good products. Start thinking over this. Just a joke. Keep growing!
Team Responsiveness Score
TIW Total Score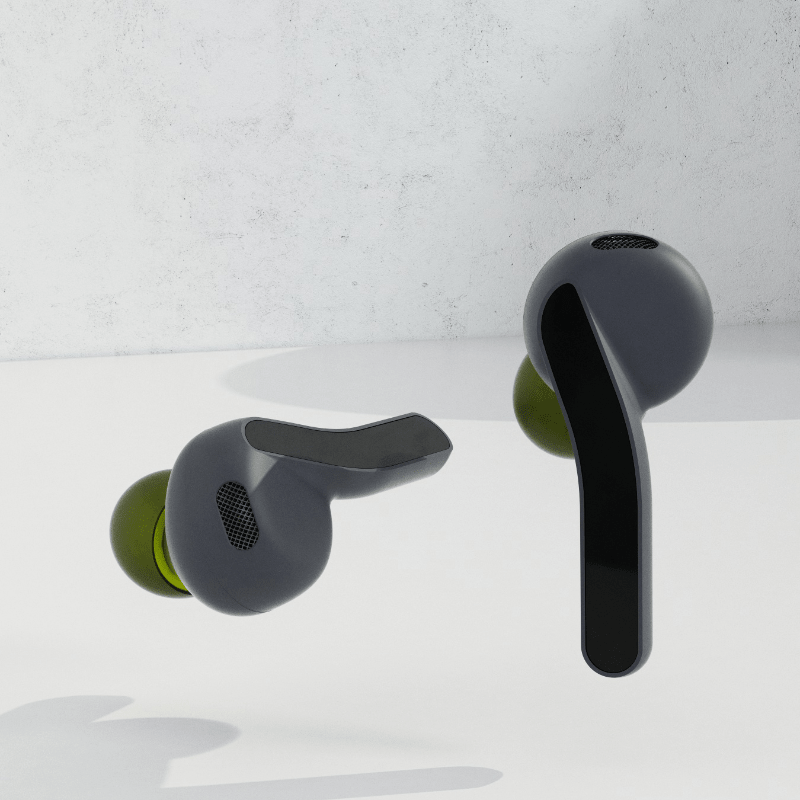 Hyphen 2
Hyphen 2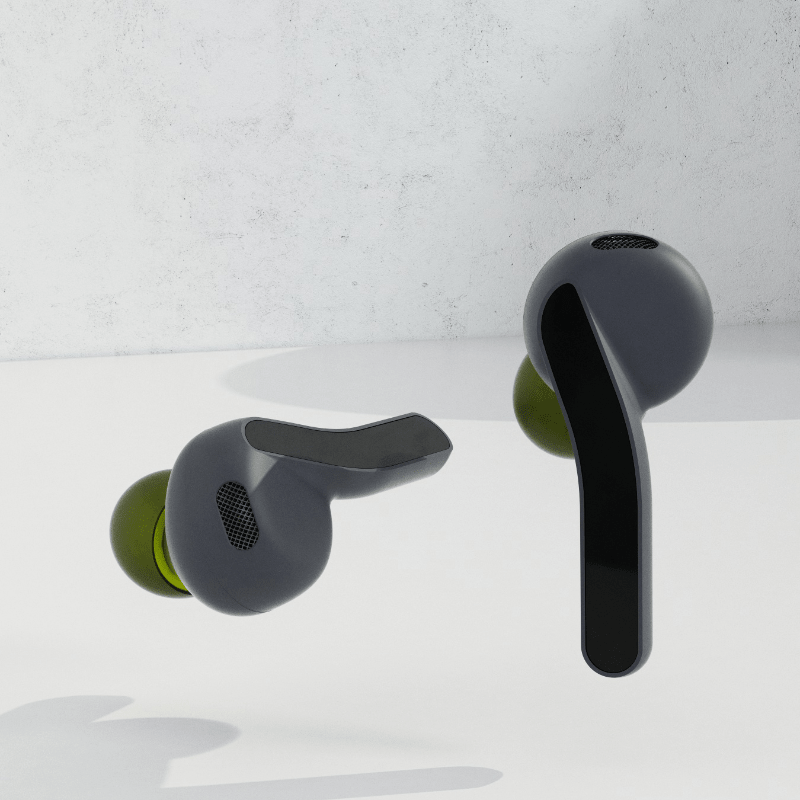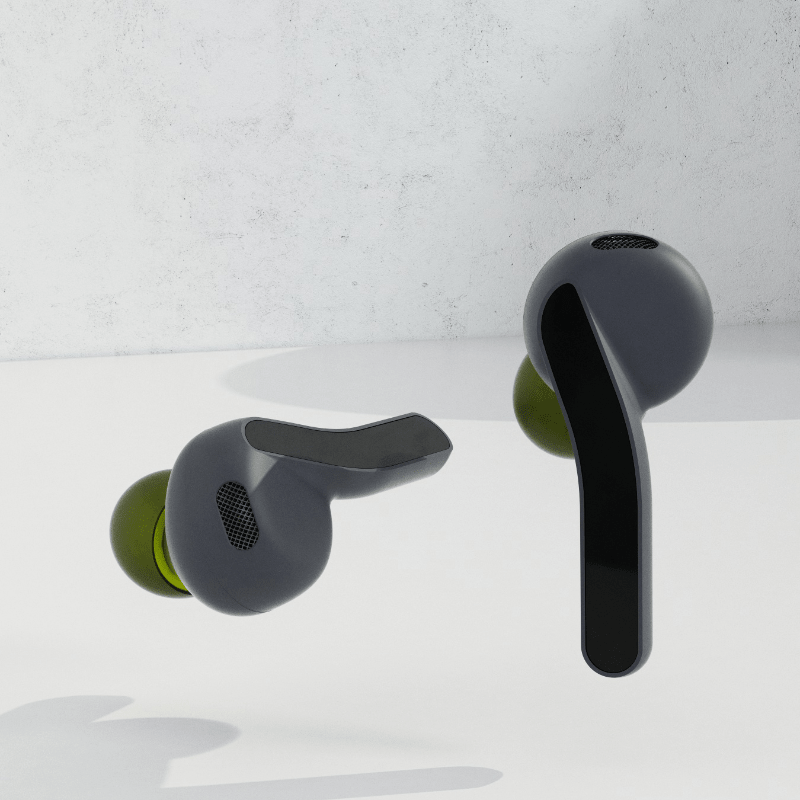 Limited time offer
d
·
: :