key advantages
5K resolution & 110" FOV
Lightweight & Compact
Myopia adaptive
estimated
delivery
December 2020
New Shades To Enter A New Reality
From Dragonball-Z to Star Trek, augmented reality has been a staple in Sci-Fi tech for ages.
We've seen attempts at the tech in real life, and they've all come up short.
UNTIL NOW…
What was fiction is now a reality. And reality… is now Augmented.
Tablet? Phone? Monitor? TV? You can toss them. OK… maybe not yet. But you won't need them when you have your GodView glasses handy.
Take your video games, Netflix, and even your desktop… literally on the go.
Check out Kickstarter's most funded Tech & Design category products of 2020 here!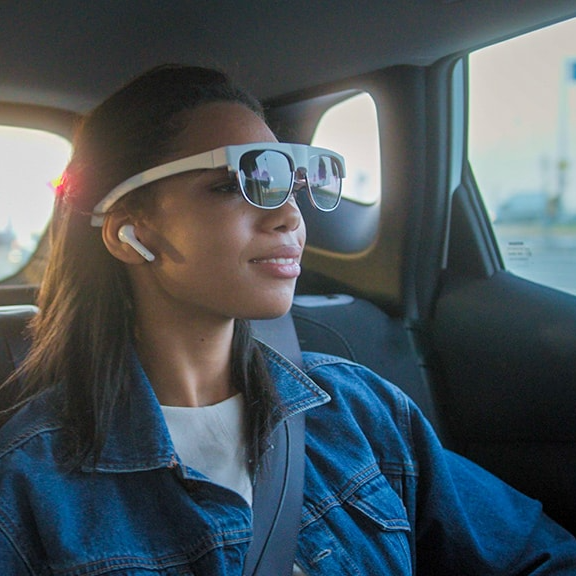 Limited time offer
d
·
: :