ElecHive 2200
Portable Universal Power Station
key advantages
Charges 12 devices simultaneously
Lightweight & portable
Solar power charging
estimated
delivery
January 2021
We need electricity wherever we go. Why do we need it? The answer is more than obvious and simple-to keep our phones, gadgets, power tools, different kinds of appliances, and electronics charged and running smoothly. We need all of these while camping or at medical and construction sites or simply at home when the electricity is gone. If you are looking for a portable yet powerful and universal power station then ElecHive is there to meet your needs.
ElecHive 2200 is very unique portable universal power station as it combines several innovative technologies to make it stand out in the market. Its powerful battery pack provides 2,200W of power output and holds a huge 2,400Wh capacity. With this immense storage, it weighs only 34 pounds (15.4kg) thus becoming one of the lightest power stations.
Check out Kickstarter's most funded Tech & Design category products of 2020 here!
The Product
Innovation
Is this a truly new product that you can't find on the market? Or this a product that defines an entirely new product category. In some cases, the combination of several features into one or the introduction of a new feature to an old product is also considered to be an innovation.
Let's start at the very beginning. The main innovation is the Next-Gen Battery Pack. Usually, standard power stations have several hundred individual batteries. Unlike them, ElecHive has only 6 batteries and connections. NMC (Lithium Nickel Manganese Cobalt Oxide) battery pack makes the device smaller and lighter in size and reduces the risk of potential accidents. The advanced 2200W battery pack allows you to charge heavy-duty devices and household appliances including TVs, laptops, hairdryers, and even an electric car and full-size refrigerator. And more importantly, you can power 12 devices simultaneously. 
Weather conditions are not a problem for this portable power station. It can withstand heat up to 140°F (60°C) and cold up to -4°F (-20°C). The Temperature-control module manages the airflow direction providing smooth charging under any weather condition and if the temperature reaches the threshold it will automatically stop charging.  
It takes only several hours to recharge this portable power station with a 1160W charging input. It enables you to choose from 3 given charging options.
Solar Power Input (4-8 hours)

Car Charging (20 hours)

ElecHive Adapter Input (3 hours)
If all the 3 inputs are combined Elechive will be charged in 3 hours.
Competitiveness
How much better is it than the competition? Is it faster? Bigger? Cooler? More affordable? There needs to be a solid reason why you should back this project over any other.
| | ElecHive | Bluetti AC200 | Jackery |
| --- | --- | --- | --- |
| Price | KS $1049 | $1999 | $999 |
| Volume (in3) | 1111.3 | 2758.8 | - |
| Weight (kg) | 15.5 | 23.8 | 10 |
| Capacity (Wh) | 2400 | 1700 | 1002 |
| Power Output (W) | 2200 | 2000 | 1000 |
| Battery Pack Type | NMC (LiNiMnCoO2) | Lithium-Ion | Lithium |
| Output ports | 12 | 17 | 8 |
| Charging inputs | 3 | 3 | 3 |
With 2400Wh capacity and 2200W power output ElecHive stands out in the market as one of the most advanced power stations with a highly affordable price compared to its competitors. As you can see Bluetti costs almost twice as much as ElecHive although the latter is more compact and powerful. The integrated battery pack provides so much desired portability and durability for high capacity power stations. So as you can already see from the above table ElecHive wins in almost all the rows.
Product Competitiveness Score
The Team
Reliability
How capable is the team? Have they developed something like this before? Do they have crowdfunding experience? Manufacturing experience? A lot of campaigns fail to deliver their product because they don't know what they're doing.
Founded in 2014 Zero Breeze is the company that will make ElecHive a reality. It is their third crowdfunding project following the success of Mark I and Mark II. 
Mark I was launched on Kickstarter in 2016. It is a smart air conditioner perfect for RV trips and outdoor activities. With the help of 2,817, the team managed to raise $1,634,412. Encouraged and motivated by this huge success Zero Breeze decided to launch Mark II in 2019. It is the advanced version of Mark I with a 630Wh Battery System. $902,767 was raised by 1,053 backers. This is a really huge success.
The team puts all the efforts to make ElecHive more successful. They have raised $789,723 still having 19 more live days. The results are more than promising.
Attitude
How transparent are the campaigners? Do they give their backers valuable updates on their progress? Do they engage with their backers? Crowdfunding is all about community, sharing information, and building a meaningful relationship with the people who fund your project.
The team is very open to sharing all kinds of information with the backers including shipping and delivery updates.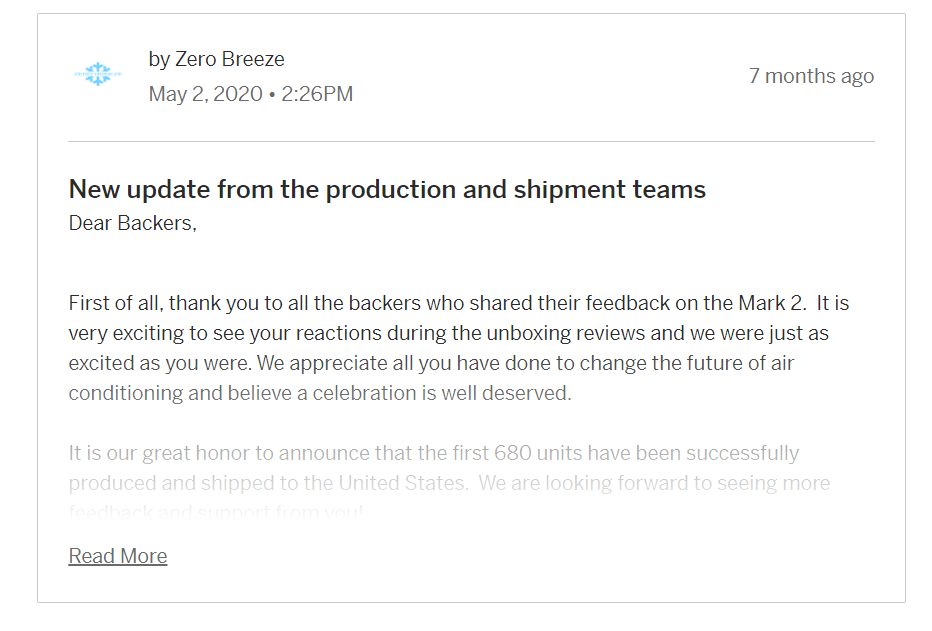 .. and seems like backers are very satisfied with the product.

Conclusion and Public Opinion
Sharing with you some customer reviews on Zero Breeze products.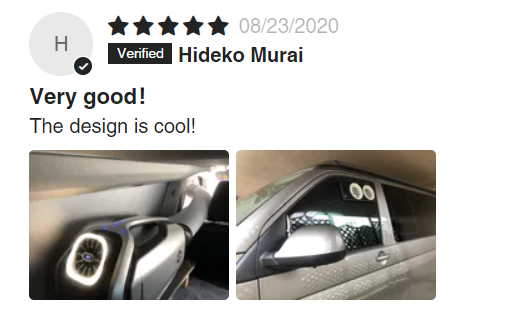 So ElecHive is a portable power station with 2400Wh capacity and 2200W power output.  The integrated NMC battery pack makes ElecHive portable and durable.
TIW Total Score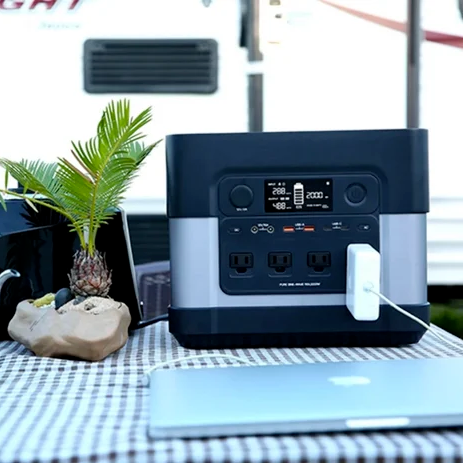 ElecHive 2200
ElecHive 2200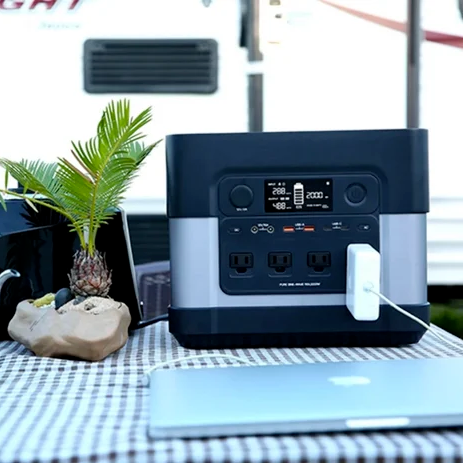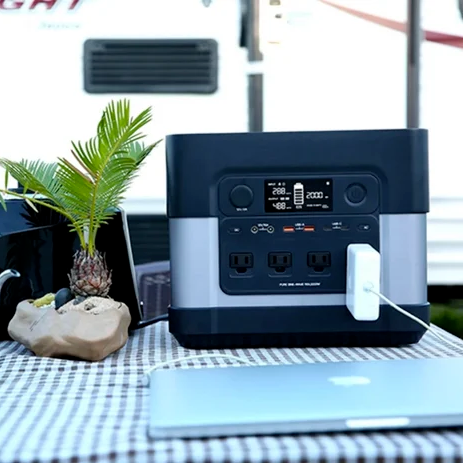 Limited time offer
d
·
: :