Astronic Watches
Gravity Defying Tourbillon & Skeleton
key advantages
Multi-layer Anti-Fingerprint Coating
42 Hour Power Reserve
Sapphire Crystal
estimated
delivery
February 2022
The watch that works even in Zero-Gravity.
Time. Time is relative, so they say. If you were in space, does time on earth still matter? Well if you don't have a zero-gravity Tourbillon watch, it wouldn't.
But that's not a problem for you now is it! Time to buy that Space-Travel ticket! Because this stealthcraft-inspired watch is one of the most affordable Tourbillon watches out on the market. Time to hit those Moonwalks.
Custom in-house 3D co-axial flying Tourbillon
Sapphire Crystal (Strength and Scratch resistance)
Multi-layer Anti-Fingerprint Coating
IP-plated Steel Bracelets with the latest in vacuum ion plating technology
42 Hour Power Reserve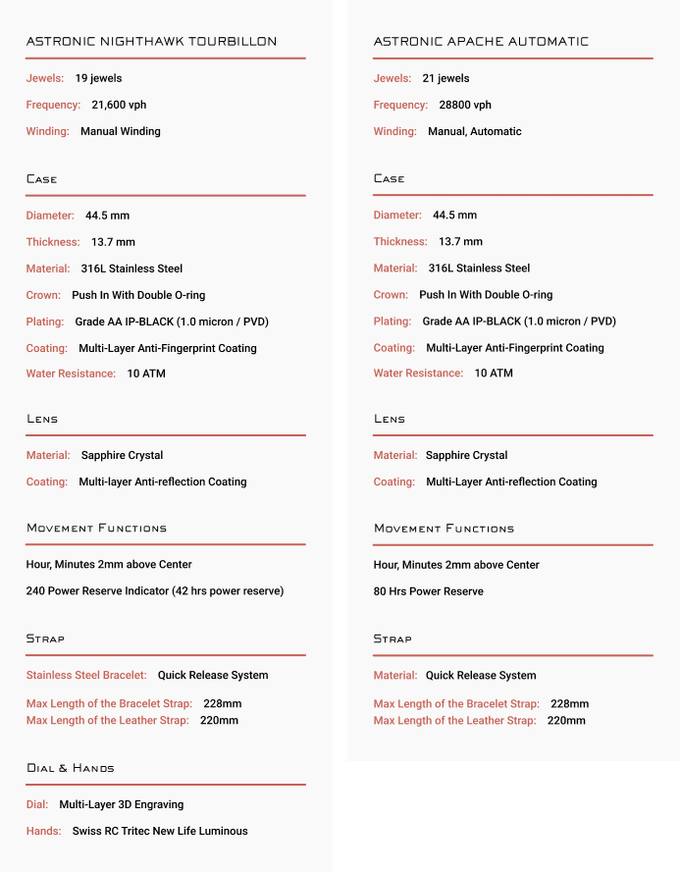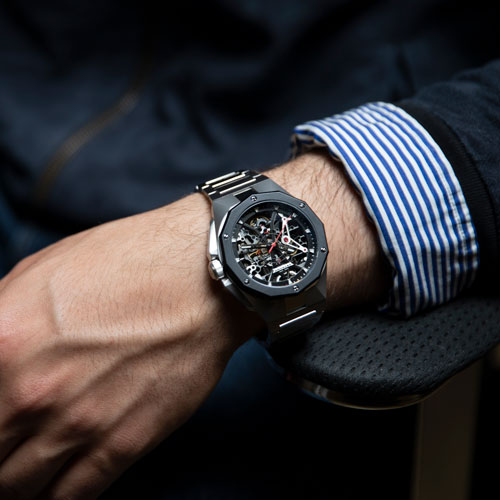 Limited time offer
d
·
: :