CIGA Design
X-Shaped Skeleton Mechanical Watch
key advantages
Completely hollow-design
Self-developed movement
Titanium & stainless steel durable material
estimated
delivery
April 2021
If you are a person who is interested in engineering or just an art enthusiast then it is more than natural mechanical watches will grab your attention. It is impossible not to admire how multiple tiny pieces are meticulously assembled together to keep the watch ticking especially when the timepiece is transparent and you can follow every movement.
CIGA Design has recently introduced a brand new X-series skeleton mechanical watch. The first grabbing part in this timepiece is the design and aesthetic appeal that make you stand out in the public. All the components are studied in detail and everything is thoroughly considered to make this watch exceptionally unique at the same time being compact and affordable. The patented automatic mechanism with 40 hours of power reserve is placed under the X-shaped skeleton which plays the role of the traditional and classical display.
Specs
Dimensions: 44.0mm*48.0mm
Case Material: Stainless Steel/Titanium
Sapphire Glass Cover
Illuminating: Super Luminova Coating
Movement: CIGA X01
Power Reserve: 40 hours
Vibration Frequency: 21600 per hour
Accuracy: -15/+30/ 24hours
Jewels: 25 pcs
Water Resistance: 3 ATM
The Product
Innovation
Is this a truly new product that you can't find on the market? Or this a product that defines an entirely new product category. In some cases, the combination of several features into one or the introduction of a new feature to an old product is also considered to be an innovation.
You have already noticed that only the highest quality materials are used for CIGA starting from the case material to the cover glass type. The patented CIGA X01 movement is automatically wound up by the movement of your wrist so there is no need to wind it up manually unless 40 hours pass. You can even choose the case material between stainless steel and titanium. But for you to know titanium is denser and almost twice lighter than stainless steel. Although the latter is more widely used in watchmaking.
I am more than sure you have heard about Super Luminova coating which glows the best in the dark and lasts longer (almost 30 years) than phosphor and tritium. Effectively, you can use your CIGA watch for centuries. 
A new suspension system is implemented in the watch which is a dual shell-structure with a four-angle spring distribution to eliminate the impact of external forces on the movement ensuring smooth working. 
Competitiveness
How much better is it than the competition? Is it faster? Bigger? Cooler? More affordable? There needs to be a solid reason why you should back this project over any other.
| | CIGA X-series | LIV GX-AC | Hamilton Khaki |
| --- | --- | --- | --- |
| Price | $349 | $640 | $730 |
| Case Weight(g) | 58/74 | 100(with straps) | 62 |
| Case Diameter(mm) | 44 | 42 | 40 |
| Waterproof | 3 ATM | 10 ATM | 5 ATM |
| Shock-Resistant | ✔️ | ❌ | ❌ |
| Power Reserve | 40 hours | 38 hours | 80 hours |
| Accuracy | -15/+30 | +/-30 | +/-20 |
CIGA Design X-series timepiece stands out in the market with its unique and transparent design. The inner mechanism is exposed vividly thus making the watch a fascinating piece of art.
And to be fair and taking into consideration the fact that giant watchmaking companies with hundreds of years of experience manufacture automatic timepieces with 40 hours of power reserve then CIGA Design is a winner in this context with its patented mechanism. Plus, it costs almost half the price of other automatic watches. And don't forget about the super high-quality materials. What's your opinion on this, dear reader?
Product Competitiveness Score
The Team
Reliability
How capable is the team? Have they developed something like this before? Do they have crowdfunding experience? Manufacturing experience? A lot of campaigns fail to deliver their product because they don't know what they're doing.
CIGA Design is a Chinese brand founded in 2012 by Zhang Jianming who has almost 30 years of experience in product design and is one of the top designers in China. Since its establishment, the company won several prestigious awards including 8 Red Dot, iF Gold, and 3 German Design Awards. It's more than obvious they have made an impact on the market during their short history. 
The company is already very experienced in crowdfunding having created 4 campaigns on Indiegogo. The first one was the Titanium Skeleton Mechanical Watch that won 2 international awards after raising $47,511 by 206 backers. The second project was the CIGA Design Z-Series Mechanical Titanium Watch. This campaign broke all the rules and boundaries achieving a totally new milestone by raising $2,546,618 with the help of 10,490 backers. The key to the success was a marvelous design with a fully transparent skeleton display.  The third timepiece was CIGA Design J Series Zen Karesansui Watch with a $104,528 raised amount. Seems like backers are more for square or rectangular shaped cases.
And now CIGA Design X Series Titanium Mechanical Watch is live on Indiegogo. Having already raised $529,517 with 11 remaining days the campaign promises to be successful.
Attitude
How transparent are the campaigners? Do they give their backers valuable updates on their progress? Do they engage with their backers? Crowdfunding is all about community, sharing information, and building a meaningful relationship with the people who fund your project.
CIGA Design is very active in the "Comments" and "Updates" sections and almost all the comments are replied.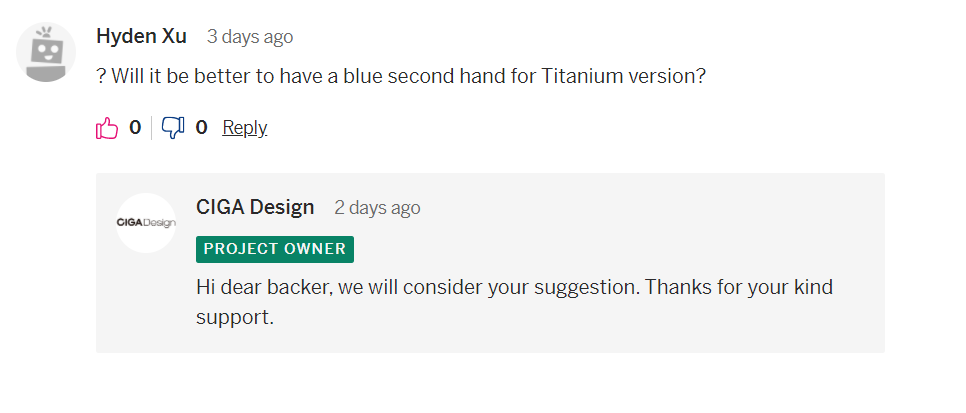 Although there are some delays in shipping the team does its best to solve any misunderstanding with the backers.
Conclusion and Public Opinion
CIGA Design X-series skeleton mechanical watch is extremely unique thanks to its transparent design and styling solutions. You can see each tiny detail of the mechanism even the jewels in the movement. It is not only a timekeeper but your everyday companion and complement to your outfits.
Here are some customer reviews to understand the product better from the buyer's perspective.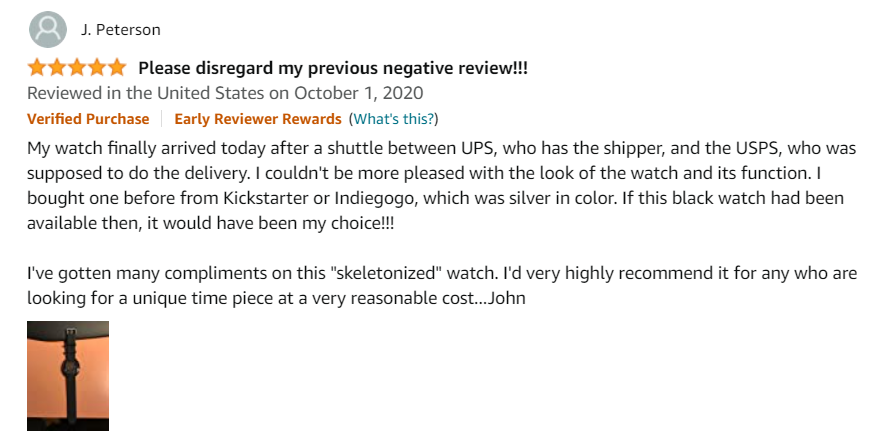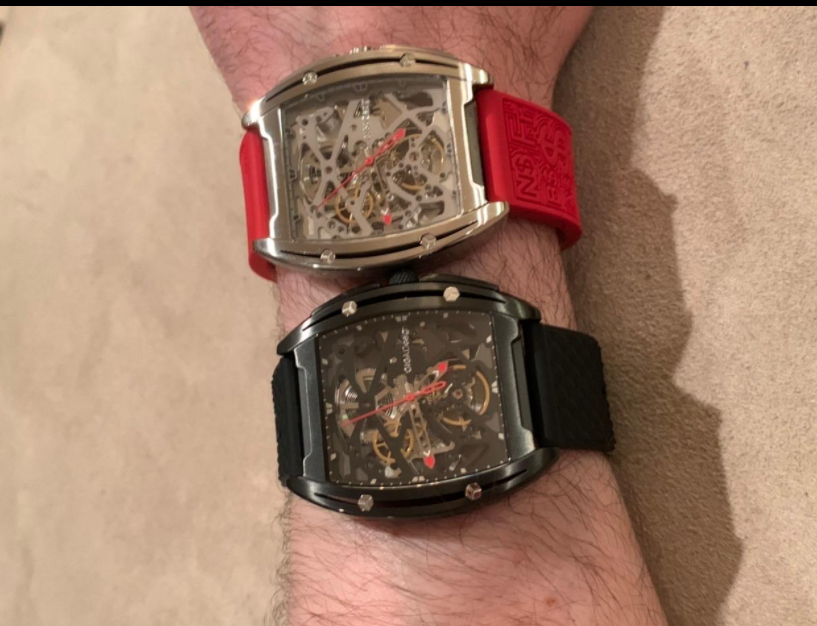 TIW Total Score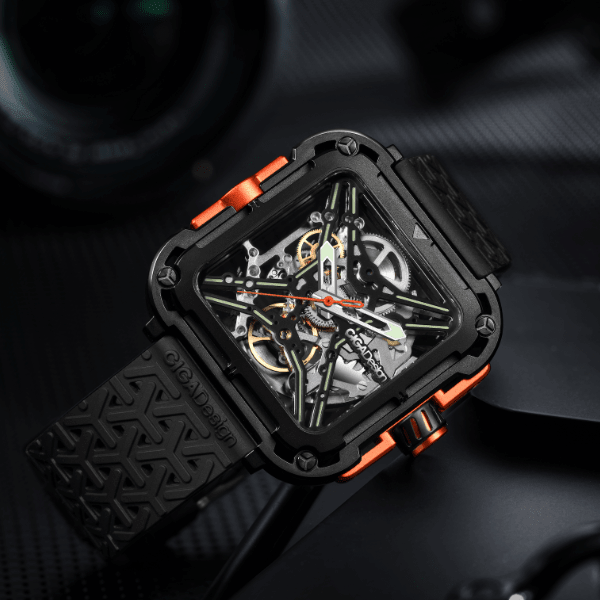 CIGA Design
CIGA Design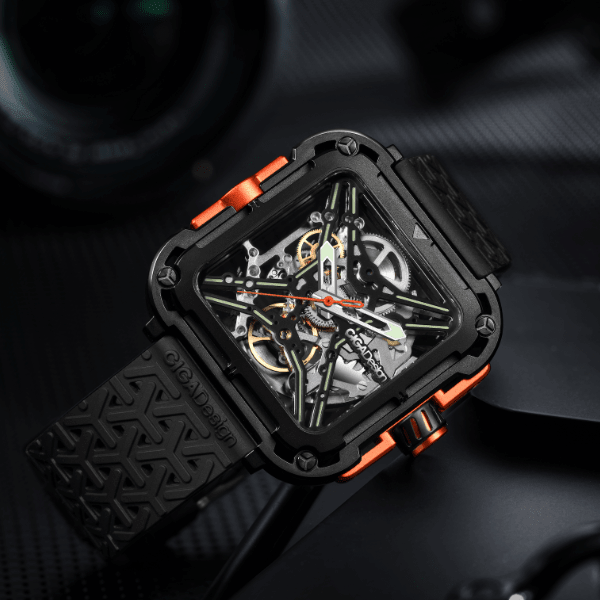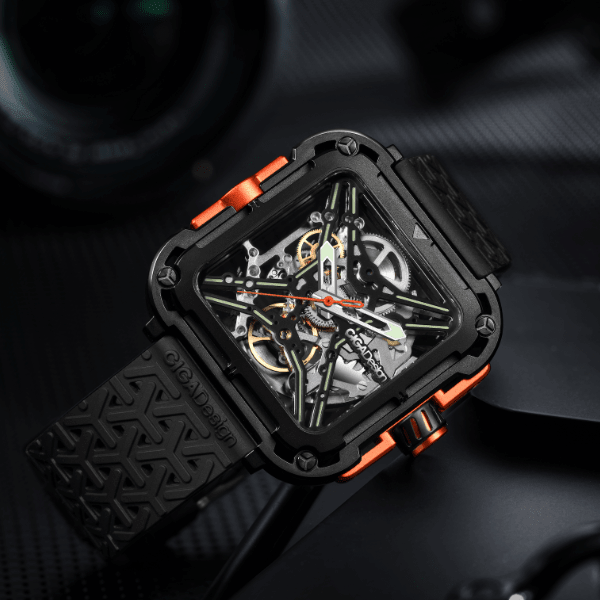 Limited time offer
d
·
: :