window.dataLayer = window.dataLayer || []; function gtag(){dataLayer.push(arguments);} gtag('js', new Date()); gtag('config', 'G-MZ3TGZM8ZS'); !function(f,b,e,v,n,t,s) {if(f.fbq)return;n=f.fbq=function(){n.callMethod? n.callMethod.apply(n,arguments):n.queue.push(arguments)}; if(!f._fbq)f._fbq=n;n.push=n;n.loaded=!0;n.version='2.0'; n.queue=[];t=b.createElement(e);t.async=!0; t.src=v;s=b.getElementsByTagName(e)[0]; s.parentNode.insertBefore(t,s)}(window, document,'script', 'https://connect.facebook.net/en_US/fbevents.js'); fbq('init', '134329481496372'); fbq('track', 'PageView');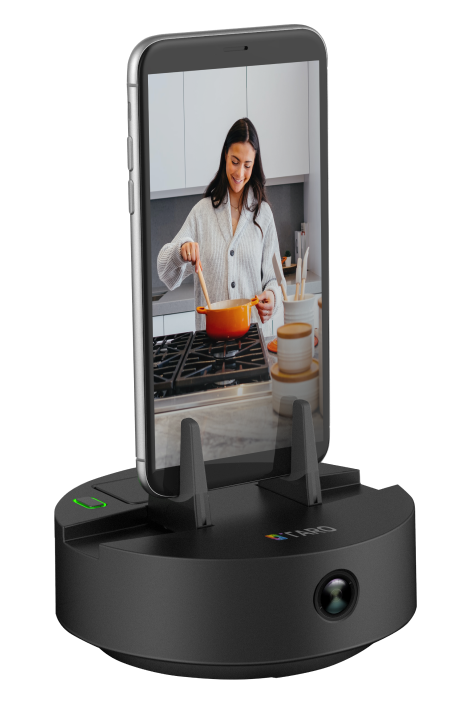 The world's most reliable auto-tracking equipment for your smartphone or camera
A call to creators/globe-trotters/dancers/vloggers/stretchers/painters/
Capture every move hands-free & professionally 37% OFF super early bird.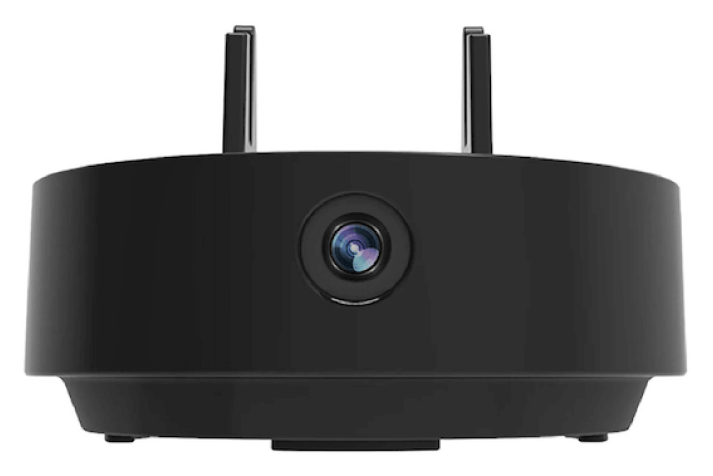 Revolutionize Your Tracking
Whether you're up to teaching online, capturing your travel adventures or vlogging, TARO 2 has got your back. Featuring a breakthrough AI and infrared tracking algorithm, the camera automatically rotates and tracks your target smoothly and stably.
Dynamic Auto-Follow Frame
Automatically focus and follow the target
via AI algorithm+infrared tech.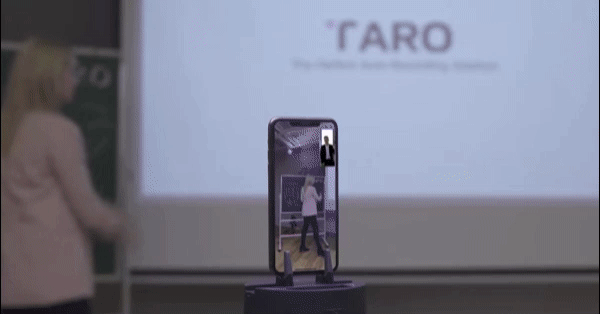 Forget about cameramen and selfie sticks! Simply clip on the mic and the AI camera will follow you wherever you go, keeping you perfectly centered in every frame. No need to move it manually.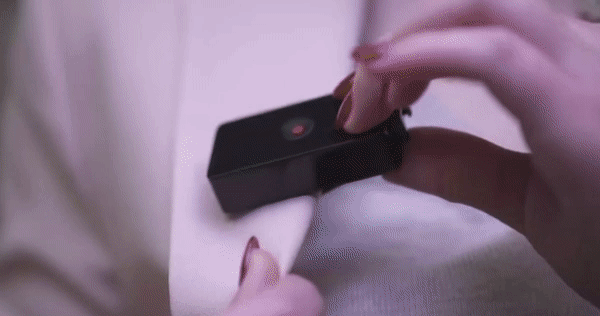 Capture a wider angle without placing your camera far away and recording unnecessary noise. Featuring a built-in microphone connected via Bluetooth, TARO 2 can track your target from as far as 10m, cutting out the noise while being closer to you and the real action.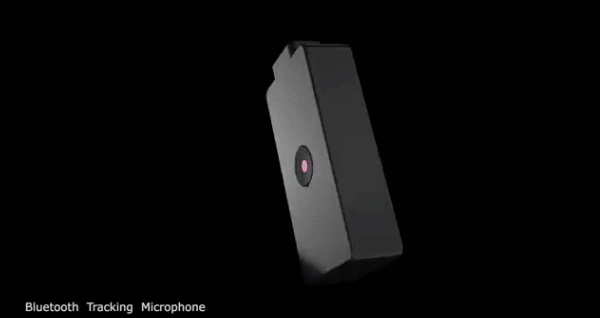 Real-time auto transcription
Need to review what you've said? No need to watch the whole footage over again! Just check out the real-time auto transcript your recording has made for you with a 90% accuracy rate!

Live stream with shareable link
Live stream like a pro and share the link with your friends! With the customized TARO live-streaming platform, you can easily generate a link accessible via email and other social media platforms.
Capture every move hands-free & professionally 37% OFF super early bird.
Now you can take your own cameraman with you anywhere! With a diameter of 12.5cm, TARO 2 is smaller than the iPhone X and lighter than most items in your bag.
No need for complicated setups! Simply put on the clip-on mic, set up your phone, and start/stop with the side button on your mic. Let TARO 2's AI make seamless motion videos for you!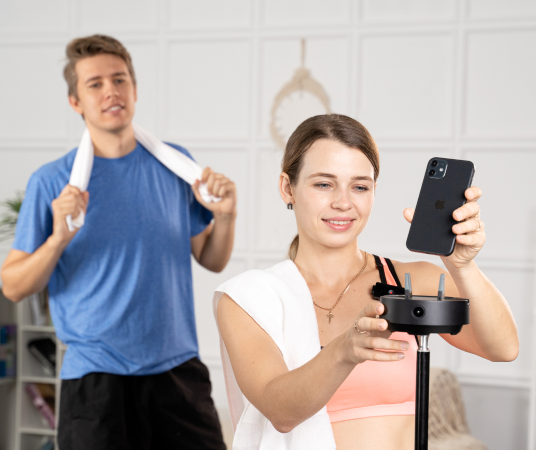 Double the power, double the usage
Due to TARO's powerful dual internal batteries, you can charge your phone or the camera while recording. Or you can get up to 2 hours of uninterrupted recording time with a full charge.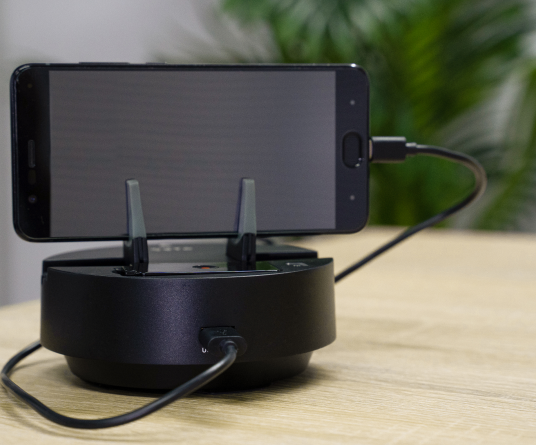 Compatible With Any Device
Any phone, GoPros, Action cams Camcorders, Other various pocket cameras.
Capture every move hands-free & professionally 37% OFF super early bird.