The Soloscope II Watch
Level up your time-telling
key advantages
AM/PM Display
Super-LumiNova
Sapphire Glass
estimated
delivery
July 2021
The wearable steampunk time machine
Remember that Nasa Watch? The limited-edition one that raised over 5 million on Kickstarter? Well, they're back with their 13th campaign — and the latest time travel piece.
Did I say latest? Yup!
Even though this looks like it's straight out of a DaVinci-Esque, Steampunk 1850s retro-future, it features sapphire glass, luminous hands, and a new automatic movement to keep you on time every day, every year, every era.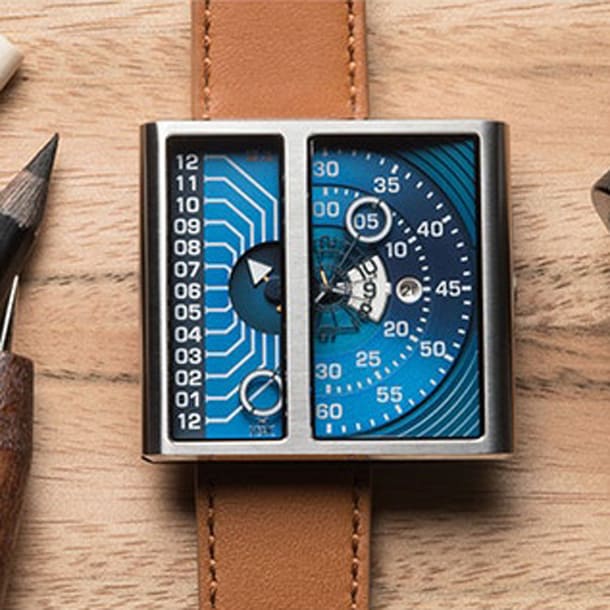 Limited time offer
d
·
: :