key advantages
Fully powered from water
360" immersive audio experience
Made from 100% ocean plastic
estimated
delivery
January 2021
For many people listening to music and singing in the shower is an inseparable part of their daily routine. But sometimes it becomes a tough procedure as phones or other devices get wet or out of battery sooner than expected. And the biggest concert of shower vocalists stops at the very bad moment when they are at the peak of their performance. To help solve this problem Ampere comes up with a Shower Power.
Shower power is a Bluetooth shower speaker that attaches easily to the showerhead and is entirely powered by water running through it. No problem if you want to pause or play the music whenever you want with the help of control buttons on the speaker. It is made from 100% recycled ocean plastic and this fact makes the product more acceptable for the eco-friendly masses.
The Product
Innovation
Is this a truly new product that you can't find on the market? Or this a product that defines an entirely new product category. In some cases, the combination of several features into one or the introduction of a new feature to an old product are also considered to be an innovation.
Shower Power is waterproof water-powered Bluetooth shower speaker to accompany your bathroom routine. The hydropower system the speaker uses is simple: water flows through the speaker, rotates the internal impeller connected to a generator, the latter charges the battery providing non-stop music. On a full charge, you can enjoy 14 hours of music when water is off. 
Ampere also pays big attention to sound quality. Their proprietary Sound Wave diffuser sends sound for 360 degrees around the speaker providing sound in all the corners of the bathroom. One of the biggest advantages of this speaker is that you can pause and play the music by the control buttons placed on it. 
Most importantly, the shower speaker is made from 100% recycled ocean plastic. For every speaker, 15 plastic bottles are used. The team is cautious in this eco-friendly context keeping in mind the protection and well-being of our environment. Plus the recycled material is 99.9% antimicrobial. Sounds really good. 
Competitiveness
How much better is it than the competition? Is it faster? Bigger? Cooler? More affordable? There needs to be a solid reason why you should back this project over any other.
| | Shower Power | BassPal |
| --- | --- | --- |
| Price | KS $ 59.99 | $32.99 |
| Dimensions(mm) | 147x93.4x80 | 97x97x75 |
| Material | Recycled ocean plastic | Silicone |
| Charging Type | Water-powered | Wired |
| Sound Level | 85 dBC | - |
| Connectivity | Bluetooth 5.0 | Bluetooth 5.0 |
| Compatibility | Any device supporting Bluetooth | Any device supporting Bluetooth |
| Capacity | 2600 mAh | 730 mAh |
There are not many shower speakers in the market so products are not common and found anywhere. As you can see Shower Power's price is a little bit higher compared to the one next to it. The reasons are truly convincing. The first and the most important one is that Shower Power uses a brand new charging technology making the product unique in its type. Being entirely water-powered Shower Power gives you the opportunity to enjoy the non-stop music while the water is on as the device generates all the power from the flowing water. Next reason is the used material. As I already mentioned 100% recycled ocean plastic which is 99.9% antimicrobial is used. Unlike other shower speakers which need to be removed every time you need to charge Shower Power won't cause that problem as it is fully charged by water. What about design? Isn't it elegant? I think, it is. What's your opinion?
Product Competitiveness Score
The Team
Reliability
How capable is the team? Have they developed something like this before? Do they have crowdfunding experience? Manufacturing experience? A lot of campaigns fail to deliver their product because they don't know what they're doing.
Founded in 2016 Ampere is an American company experienced in creating products that can change a lifestyle. The aim of the company is to produce technology products designed to improve lives and create a better environment for human beings. Team lead Chase Larson strongly believes in the strengths of his team and promising future of the company.
The team is already very experienced in the crowdfunding as Shower Power is their fourth campaign on Kickstarter. 
Ampere's first crowdfunding project was Unravel a foldable fast wireless charger with 3 pads. 
$383,674 was raised by 4,213 backers. This huge success encouraged the team to come up with new ideas, projects and the result was Side Pocket which is a funny pack with a built-in wireless power bank. This time the team managed to raise $200,451. Continuing this chain of success Ampere introduced CELL which is a unique combination of a wireless charger and sanitizer for phones. 1,420 backers helped to bring this project to life. And now it is time for Shower Power to exceed its ancestors and become a new peak of success for the team. With 36 days left more than $160,000 is raised with the help of 1,865. Promising, right?
Attitude
How transparent are the campaigners? Do they give their backers valuable updates on their progress? Do they engage with their backers? Crowdfunding is all about community, sharing information and building a meaningful relationship with the people who fund your project.
It has been quite a tough task to quickly go through the comments and updates of all four campaigns. The overall picture is that some of the backers haven't received their orders and some updates not containing info about tracking codes, shipping details and this kind of stuff are for backers only.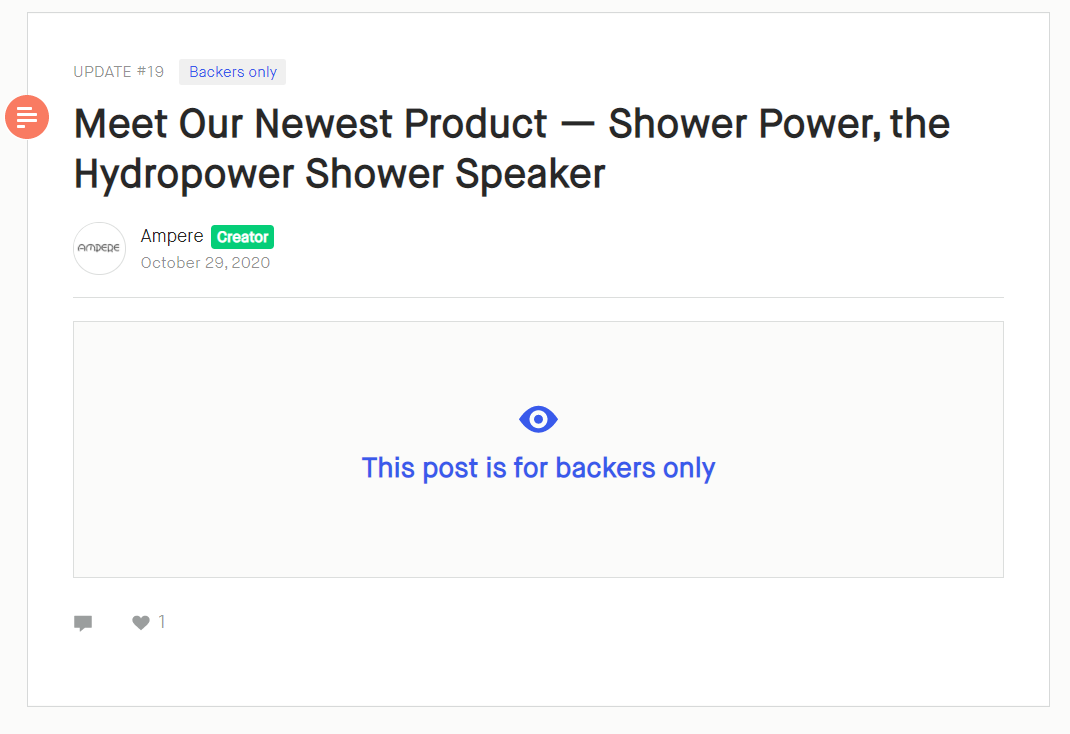 The team is really caring and responsive in answering the comments and you can also find helpful information in that section.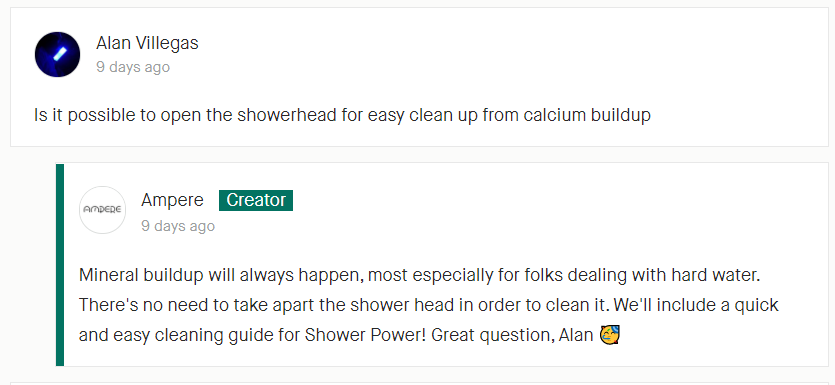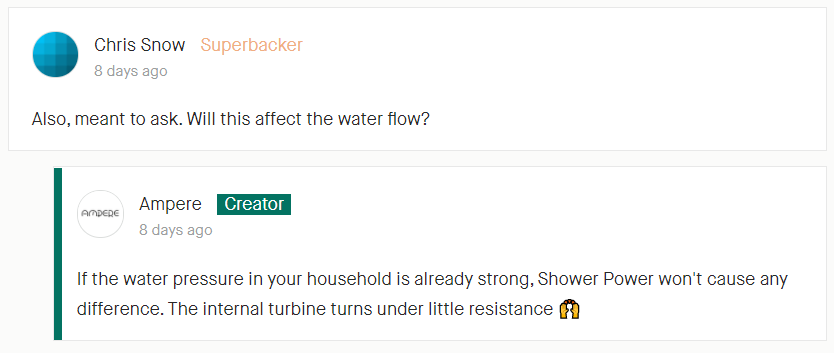 Conclusion and Public Opinion
To sum up, Shower Power is a revolutionary Bluetooth shower speaker using water as its power source. The eco-friendly materials make the product extra unique highlighting the environmental problems and the ways we can eliminate pollution. 
Here you can find some reviews on how people feel about other Ampere products.


TIW Total Score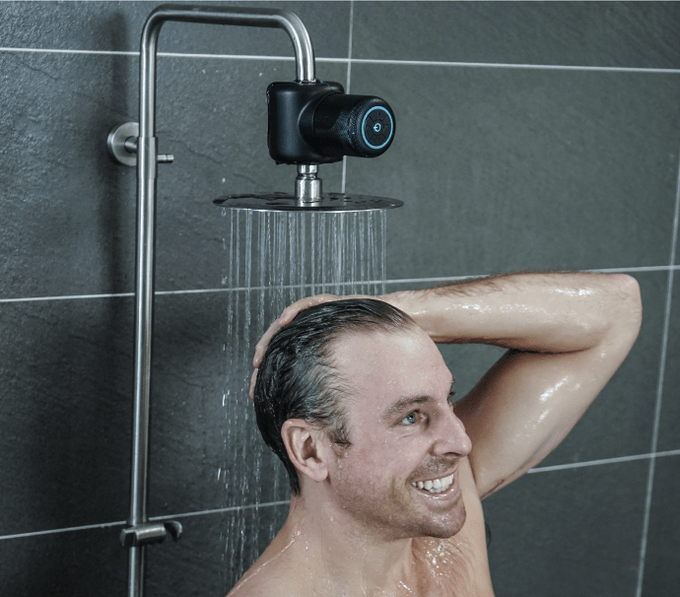 Shower Power
Shower Power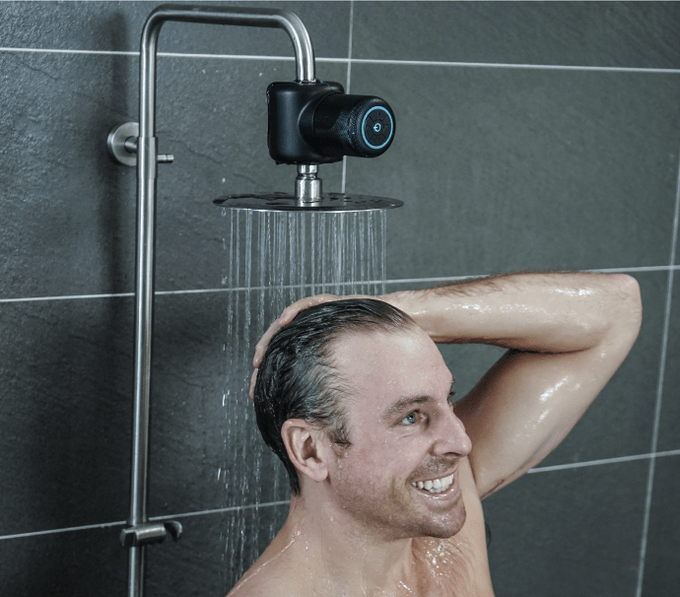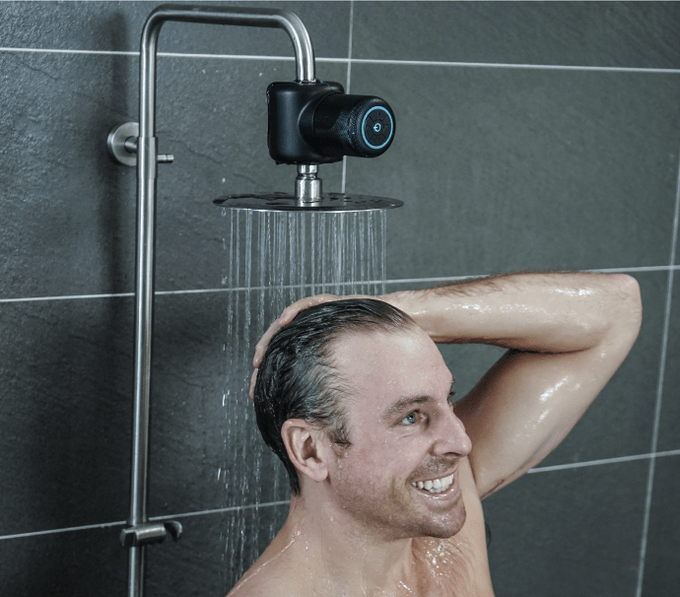 Limited time offer
d
·
: :