key advantages
30-in-1 pocket knife/saw
Screwdriver
Wire Buckle & Pulley
estimated
delivery
November 2020
Showing The Swiss How It's Done…
How many functions does your Swiss Army Knife have? 5? 10?
And how often do you grab its bulky form factor and try to fit it in your pocket?
PockeTool 2.0 is less than half the size, but packs in an insane 30 features!
That's too many to write about here. So let's just say that it can handle anything you throw at it!
Start fires. Self-rescue with its pulley. Open bottles. Measure. Cut. Remove nails. Screw. Bolt.
You get the idea!
Show Bear Grylls how the real MacGyver survives — with PockeTool 2.0!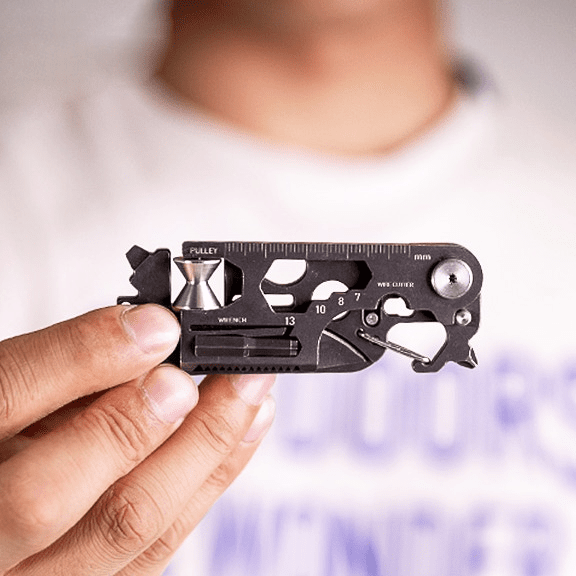 Limited time offer
d
·
: :