key advantages
High speed (over 30 mph)
Durable - made out of 100% Carbon Fiber
Controlled by a smart remote
estimated
delivery
February 2021
Entertainment, fun, and craziness – all in one place, portable, electric and enjoyable! The fastest electric skateboard – Phantom Direct-Drive, is a new approach to the world of electric skateboards, as it comes with some outstanding features such as:
up to 30mph speed,
only 18 Ibs weight,
smart remote control.
With a charging time of 4-5 hours, the 30 mph electric skateboard guarantees a 30-miles ride carefree of running out of battery. As lightweight as it is, Phantom doesn't require much effort to carry and is made to become your durable and all-time companion with its 100% carbon fibre material. The remote control is designed to make the skateboarding experience with the fastest electric skateboard even more fun, and the speed settings are adaptive to beginner, expert, and ludicrous levels. In addition to all this, Phantom comes with crush hills to be there for you not only on the flat surfaces but also when you're about to climb.
| | |
| --- | --- |
| PROS | CONS |
| ✅ Higher than the average speed | ❌ Price |
| ✅ High climbing gradient | |
The Product
Innovation
Is this a truly new product that you can't find on the market? Or this a product that defines an entirely new product category. In some cases, the combination of several features into one or the introduction of a new feature to an old product are also considered to be an innovation.
Although you might have encountered a decent electric skateboard even before, when you were thinking of having an interactive outdoor experience, Phantom is designed to be the fastest electric skateboard for you. Its crush hills, made to provide you with a seamless climbing experience, come to highlight the strength of the desirable features Phantom combines as an electric skateboard. Thus, it is fair to accept the fact that this is not the very first electric skateboard to be introduced in the market, however, it stands out by combining the features that many skateboards are still seeking to present to their users. 
Competitiveness
How much better is it than the competition? Is it faster? Bigger? Cooler? More affordable? There needs to be a solid reason why you should back this project over any other.
| | Phantom | RazorX DLX | Jizmo H2S | Aceshin |
| --- | --- | --- | --- | --- |
| Price | $969 | $239 | $189 | $254 |
| Climbing gradient | 30% | N/A | 15% | 20% |
| Weight | 18 lbs | 12.3 lbs | 8.2 lbs | 8.6 lbs |
| Speed | 30 mph | 12 mph | 12 mph | 10 mph |
| Maximum range | 30 miles | N/A | 6 miles | 10 miles |
| Material | Carbon fiber | Wood | Maple | Maple |
As noticed, even though Phantom is designed to serve you as a lightweight companion, there are still lighter options available in the market. However, the highest speed and the highest range make together with the highest climbing gradient make it stand out in the competition as the long-range electric skateboard. The price seems "strong", too, but nothing truly good comes without some sacrifices, no?
Product Competitiveness Score
The Team
Reliability
How capable is the team? Have they developed something like this before? Do they have crowdfunding experience? Manufacturing experience? A lot of campaigns fail to deliver their product because they don't know what they're doing.
Phantom is Miles Board's first campaign on Indiegogo, however, not the first product to introduce to their audience. The company has managed to earn a significant level of authenticity by having produced 2 skateboards prior to Phantom, Rampage and Dual Motor, and also skateboard tools and materials. Miles Board has its own shop, guarantees fast and efficient delivery, and runs a blog to keep their community updated about the techniques to use their products and much more. Their customer support section opens up an FAQ with detailed explanations of many asked questions. 
Overall, the team shows up as a promising group of people to trust based on the background experience they have had prior to their crowdfunding journey.
Attitude
How transparent are the campaigners? Do they give their backers valuable updates on their progress? Do they engage with their backers? Crowdfunding is all about community, sharing information and building a meaningful relationship with the people who fund your project.
The very visible promise to notice on the campaign story section: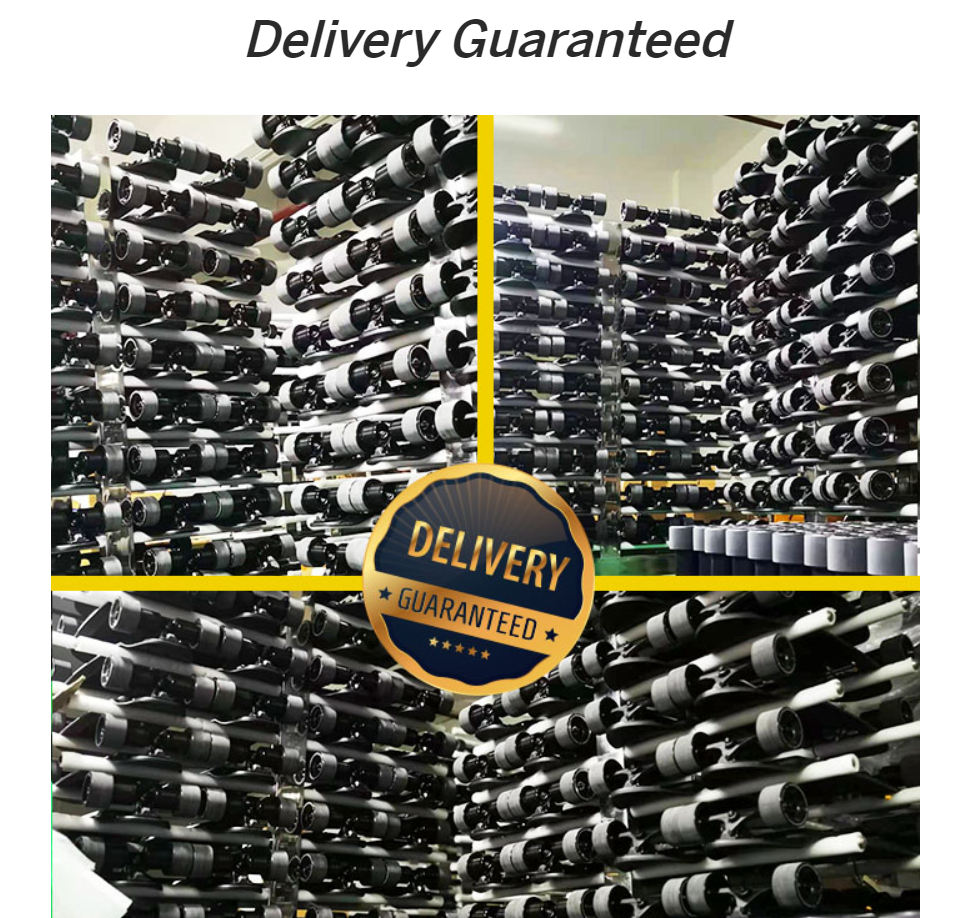 Following this, the promise expands by replying to a backer's comment and ensuring them they will be receiving their Phantom on time.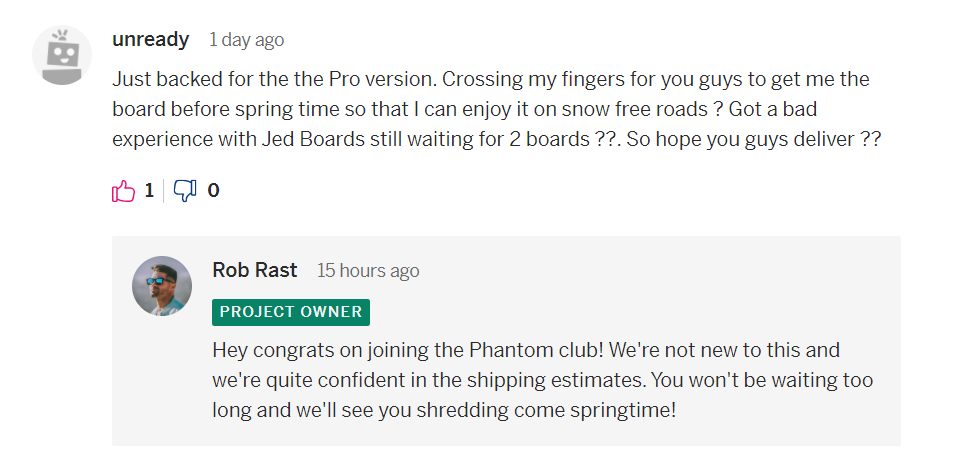 Additionally, a quite high rate of responsiveness can be observed. 5 comments so far, not that many to respond, but we have faced cases in which the team has demonstrated some insane levels of indifference towards their backers' comments and concerns. This definitely doesn't seem to be the case for Miles Board. 
Moreover, when checking the updates' section, the Phantom team keeps posting videos and information illustrating the further features and functions of Phantom that has interested the backer community. They seem to be caring for the needs of their backers!
Conclusion & Public Opinion
The first one by Miles Board, but there are backers with some previous experiences with the individuals involved in the team. And this is what they say: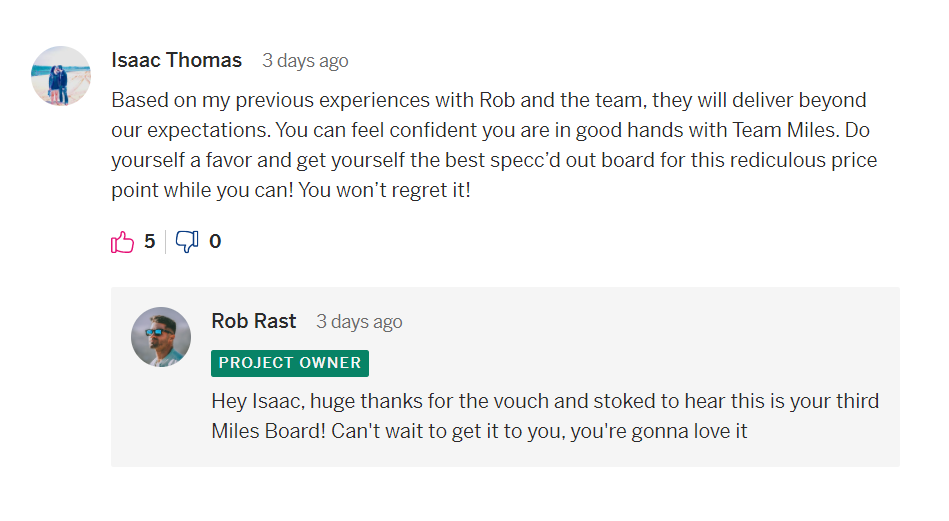 To sum it up, some decent level of reliability and trust is noticed to be demonstrated towards the Miles Board team and the products they have given birth to, and this last long-range electric skateboard seems to be the proud successor of its ancestors!
TIW Total Score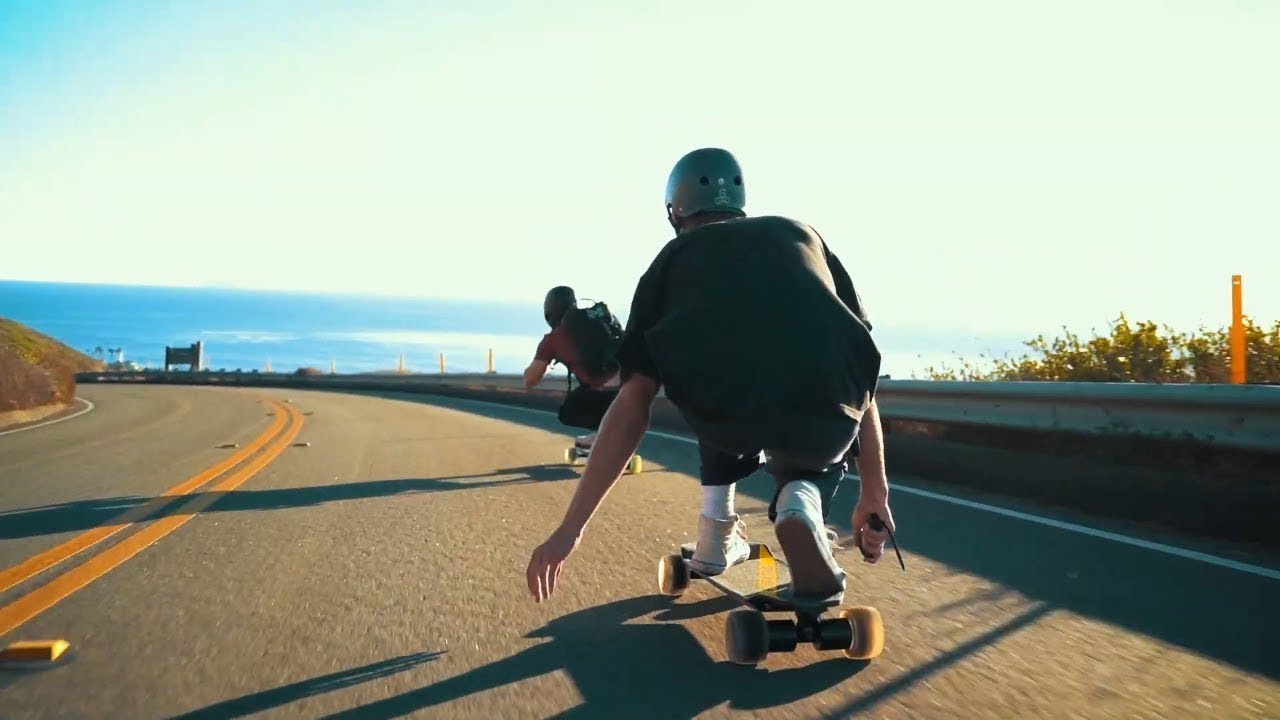 The Phantom
The Phantom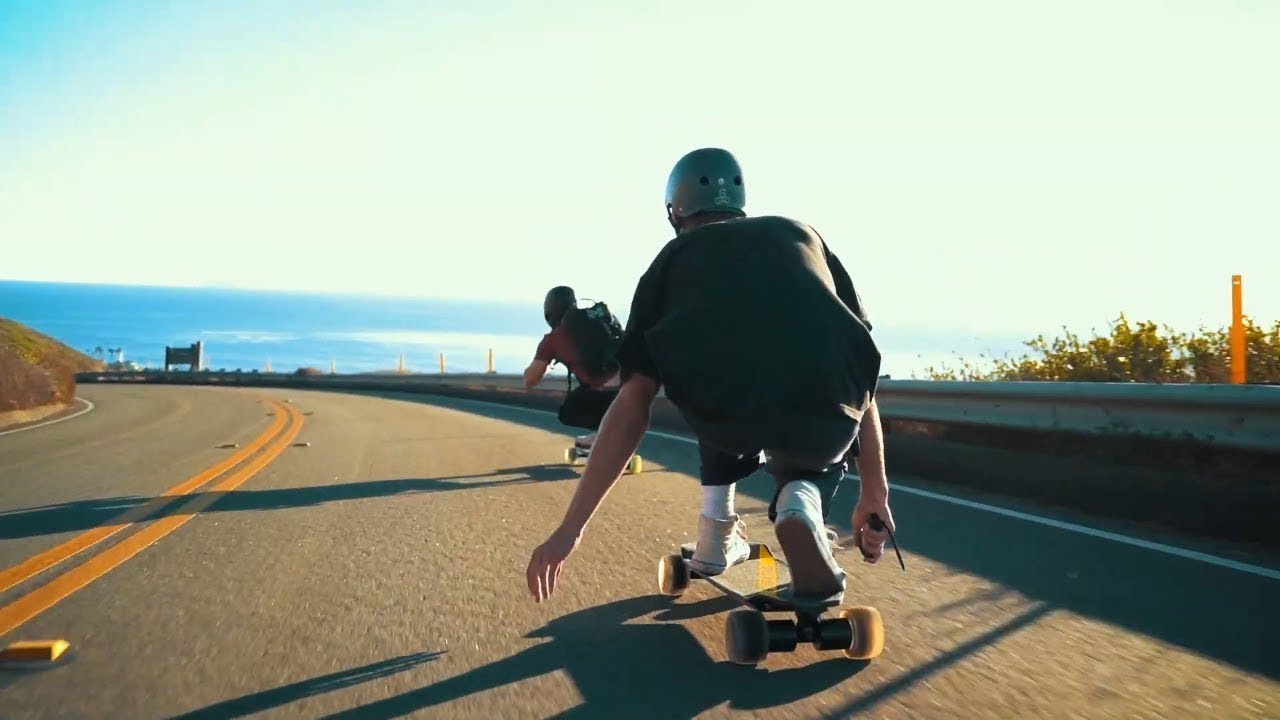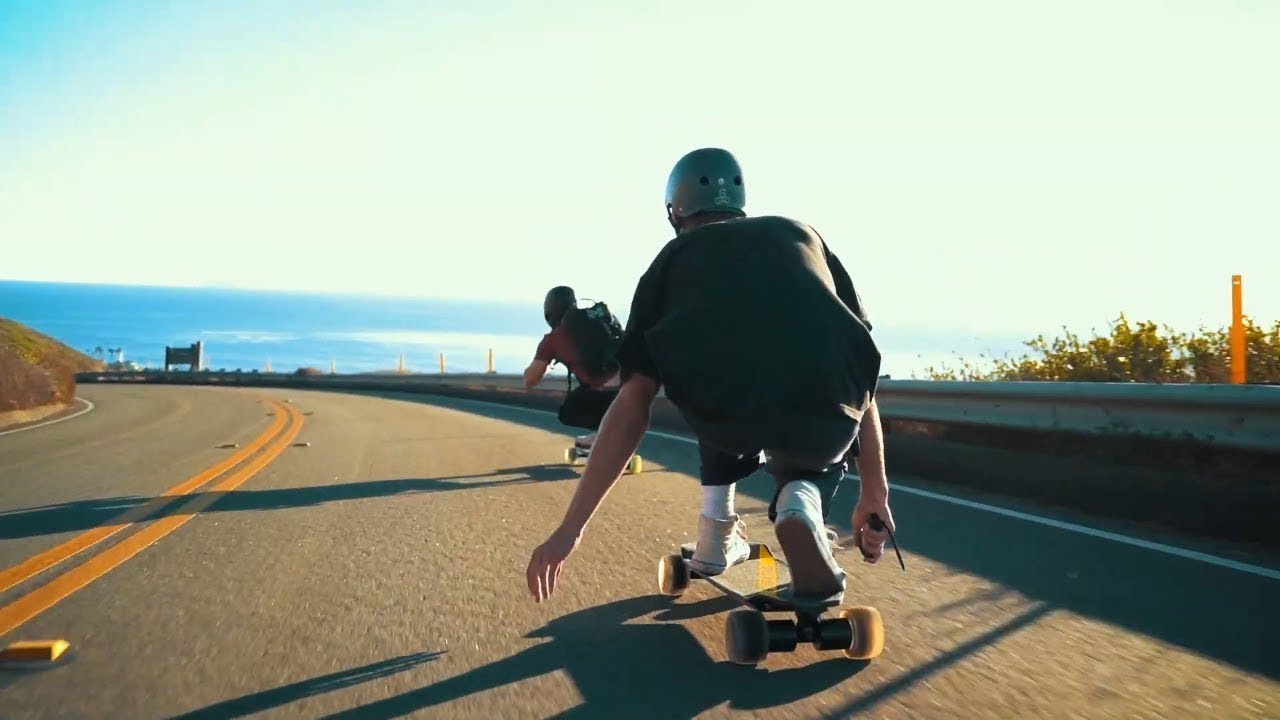 Limited time offer
d
·
: :