Orbitkey
ID Card Holder System
key advantages
Quick, smart, and versatile
Made to last
Reduces spread of germs
estimated
delivery
July 2021
While for some people carrying an ID card badge is not compulsory, others need to show their credentials at a workplace.
Nowadays, a paying system in transport is shifting to an RFID card access system.
Access cards to apartments and other buildings are widely used. That's why we all need a better way of carrying all those cards.
Recently Orbitkey has introduced a well-thought-out ID card holder system to meet all your carrying needs.
The Product
Innovation
Is this a truly new product that you can't find on the market? Or this a product that defines an entirely new product category. In some cases, the combination of several features into one or the introduction of a new feature to an old product are also considered to be an innovation.
Orbitkey is designed to ease the user's life by making it seamless to carry and convenient to wear. The lanyard gives you the opportunity to extend the card out making sure you don't drop it. And your card is germ-free and hygienic to use.
The clip is also reversible to hide your credentials and private details in secret. There is also additional storage for 2 cards with an RFID blocking system to protect them from digital theft. The Pro version also has extra space for small items such as keys and cash.
If you don't like wearing your badge around your neck you can clip it to your belt or bag. Either way, it is built up to ensure easy access to the cards.
Competitiveness
How much better is it than the competition? Is it faster? Bigger? Cooler? More affordable? There needs to be a solid reason why you should back this project over any other.
| | Orbitkey Pro | GOVO |
| --- | --- | --- |
| Price | $46 | $58.99 |
| Dimensions (cm) | 10.5x7 | 9.6x6.6 |
| Material | Leather | Titanium |
| Primary Card Scanning | ✅ | ✅ |
| Privacy Feature | ✅ | ❌ |
| RFID Protection | ✅ | ❌ |
| Dual Mode | ✅ | ❌ |
Well, everything is more than obvious here: We have privacy, RFID safe cards, a dual-mode wearing option at a cheaper price. Plus the ease of use thanks to the extendable cord.
So, time to elevate your ID card holder system!!!
Product Competitiveness Score
The Team
Reliability
How capable is the team? Have they developed something like this before? Do they have crowdfunding experience? Manufacturing experience? A lot of campaigns fail to deliver their product because they don't know what they're doing.
Orbitkey is a Melbourne-based company specialized in making people's life "more organized". Back in 2013, they launched their first campaign on Kickstarter. The key organizer was brought to life with the help of almost 5000 people with a $166,590 raised amount. Since then the product range has continued to grow. The total raised money for the six campaigns is $2.65 mln thanks to 39,000 backers.
Orbitkey ID Card Holder System is live on Kickstarter for 8 days with almost $250,000 raised. We are hopeful this new campaign will exceed its ancestors.
Attitude
How transparent are the campaigners? Do they give their backers valuable updates on their progress? Do they engage with their backers? Crowdfunding is all about community, sharing information, and building a meaningful relationship with the people who fund your project.
Well, I dug very deep into their previous campaign pages to see whether people are satisfied with their products. Everyone is happy with the first key organizer both for the quality and delivery. But we have another picture for the rest. People have issues with the quality and delivery of products. To be honest and unbiased, I will say that team is very caring and responsible in answering the comments trying to solve the problems.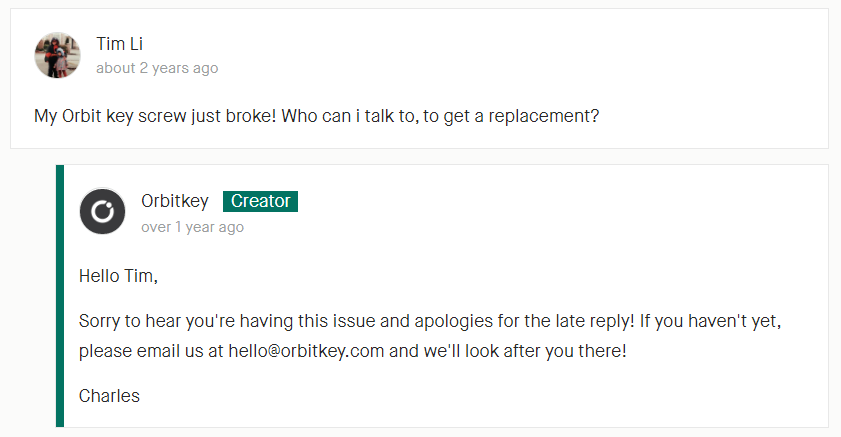 Conclusion & Public Opinion
Orbitkey is an innovative ID card holder system designed for easy access and privacy. With the help of an extendable cord, you can seamlessly scan your ID, access, and transport card while you are on the go.
Sharing with you some customer reviews and product images.




TIW Total Score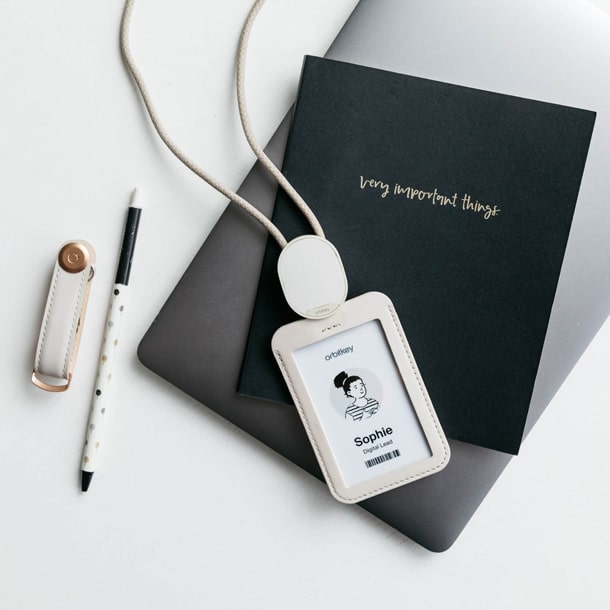 Orbitkey
Orbitkey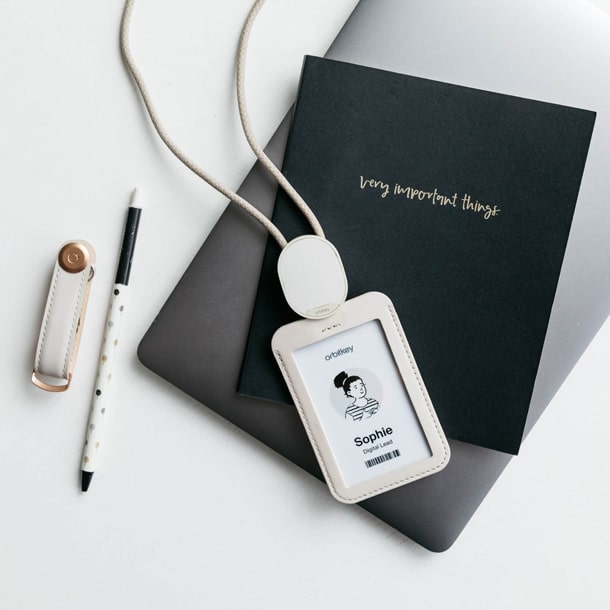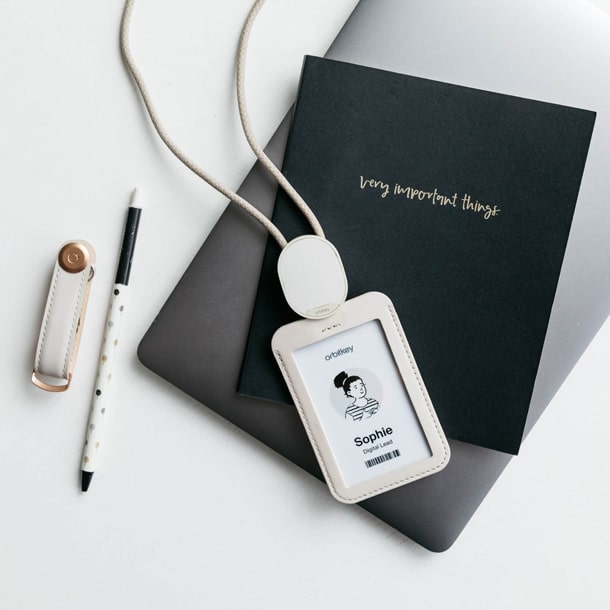 Limited time offer
d
·
: :