key advantages
4.01" flexible display
Personalized curvature to fit anyone's wrist
Fitness-, heart-, sleep-tracking
estimated
delivery
October 2020
Light Travel For Your Feet
I feel like Marty McFly discovering the future!
But we don't need a time-machine to discover the future of time — the Nubia Watch.
Because, while we've covered curved watches before, this is the first ever flexible smartwatch. Especially in this size!
It has all the features you'd expect of a modern smartwatch — from fitness tracking to heart rate monitors, emails to calendars, GPS and all your typical phone features like Facebook and hands-free calls.
And we can give you a lot of logical reasons why this watch is amazing… but it comes down to one thing — its sleek 4-inch screen looks and feels cool…
Yup, you heard that right! 2.5x the screen real estate of an Apple Watch, flexibly curved to fit your wrist!
Everyone will be raving about your 4 inches…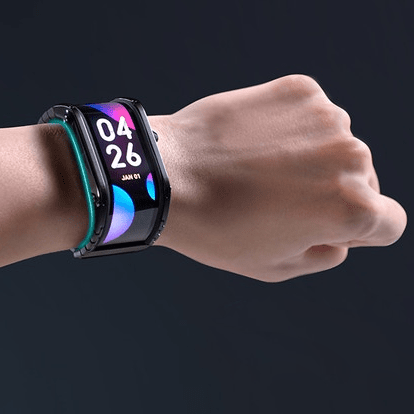 Limited time offer
d
·
: :